Home Improvement Loan Calculator – Find Out How Much
A home improvement loan calculator is a simplified way of comparing these types of loans. In this guide, we explain what they are and discuss their value and limitations. Learn all about comparing home improvement loans with an online calculator, right here!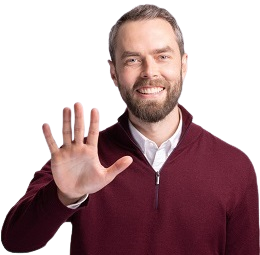 Find the best homeowner loan offers
Get a decision within an hour
Quote won't affect your credit score
GET STARTED
What type of loan is best for home improvements?
One of the most suitable loans to make home improvements is a home improvement loan. These loans are designed for homeowners wanting to complete home renovations, from cosmetic enhancements to a new kitchen or more complex building work.
They're not the only type of loan offered where the money has a specific use. We can also get car loans, debt consolidation loans and mortgages to buy property.
There are other credit options if you want to complete a home improvement project, such as a generic personal loan, credit card, home equity loan, remortgaging and seniors might want to consider a lifetime mortgage to release equity for renovations.
Secured vs unsecured home improvement loans
Home improvement loans can be either secured or unsecured loans.
A secured loan uses an asset as security within the credit agreement, meaning the lender can seize this asset if you do not keep up with loan repayments and repay the full amount you borrow. When they are secured, they usually ask you to use a car, home or your home equity as collateral. The benefit is that the lender can usually offer to lend more with lower interest rates.
An unsecured home improvement loan is like other unsecured personal loans. They do not list an asset as collateral within the credit agreement, which does make you more of a lending risk, especially if you have existing debts or poor credit history. You may not be able to borrow as much as a secured loan and the interest rate might be higher – but not exclusively.
In either case, the loan amount is given as a lump sum and it is repaid through monthly repayments of the principal and the interest. Repayments are made for a pre-agreed fixed loan term spanning anywhere from a few months to a typical maximum repayment period of 60 months. Some may last longer.
Why take out a home improvement loan?
A home improvement loan could be used for an array of reasons. They are offered from around £1,000 to £25,000 and maybe more, giving homeowners enough credit to complete small or large home renovations and improvements.
Whether you just want to redecorate and some new furniture or more substantial home changes, such as a loft conversion, these loans can be just the ticket. Making home improvements doesn't just improve the quality of life, but it can also increase the value of your home in preparation for the housing market or to increase your home equity.
By securing the home improvement loan against an asset, you may be able to borrow enough to get the project completed at a lower interest rate, saving you money to boot.
However, you should assess all of your credit options before applying for one of these loans. There may be more suitable and advantageous credit options available.
How much should I borrow with a home improvement loan?
You should only borrow the amount of money you need to complete home renovations, and just as important, the amount you can afford.
Lenders have measures in place to stop you from overborrowing irresponsibly, but it is your responsibility to not borrow more than what you need for the home project. Borrowing too much will mean paying interest on money you don't need and will be a waste.
One way of preventing you from borrowing too much or not enough is to calculate how much you will need accurately. This means listing the price of any items you want to buy and getting quotes from tradesmen and builders if necessary.
How do I get a home improvement loan?
Home improvement loans are offered by different types of lenders, including well-known banks, online banks, building societies and online-only loan providers. You can usually apply online for these loans by visiting the website of the lender, where you will also be able to see details about their loans, including the APR representative example.
Only consider a loan from a lender that is authorised and regulated by the Financial Conduct Authority (FCA). This is how you avoid scam lenders.
When you make an application, the lender will need to assess your individual circumstances and financial status. This means asking about any existing debts and your regular income. They will also check your credit rating, and if your credit score is too low due to unpaid debts they may reject your application.
You could get a loan with a bad credit score, but the lender sees you as a greater lending risk and may restrict the amount you can borrow or increase the interest rate.
How to compare home improvement loans
Comparing these home loans should include comparisons of:
The interest rate (more on this below)
How much you could borrow – you need to check the maximum loan covers what you need
The repayment periods offered – you need to check and compare repayment periods
If they need to be secured with an asset – you need to compare unsecured and secured options, factoring in all three of the above
The interest rate of the loan is undoubtedly one of the most important factors to be compared. Lenders only advertise one rate, which is the representative example. This rate is what 51% of loan applicants received – or lower. It is a fair way of advertising their loan without misleading. But that still means 49% of applicants received a higher rate.
Home improvement loan calculators
A home improvement loan calculator is an online calculator usually found on the web pages of lenders offering these loans. The calculator is there to provide information on what your loan repayments will be based on the total amount you want to borrow and how long you want to repay.
This is a simplified and helpful way of understanding what your monthly repayment will be if you took out a loan with them – but it does not account for individual circumstances.
How do home improvement loan calculators work?
A home improvement loan calculator works by using the representative example interest rate. The calculator is set to use this rate only and will work out what your monthly payments will need to be to repay your loan and this interest.
The potential applicant will enter the amount they need and enter how many months or years they want to repay to generate the answer. Most calculators today work with sliders so you can grasp an understanding of how repayments differ based on changes to the loan amount and loan term.
If the calculator is for a secured home loan, it may include the value of the asset used as security, such as the value of your home, which might then be used to provide a lower rate or increase available borrowing.
Is a home improvement loan calculator 100% accurate?
A home improvement loan calculator is never 100% accurate because it is programmed to only use the representative interest rate. This means that it will not be correct around 49% of the time.
The interest rate offered to you will be based on personal circumstances and finances, including your income and credit score. The calculator cannot account for this information and should be used as a guide for generic comparisons only.
Some lenders may offer to provide a more accurate home improvement loan quote by using more personal financial information within a human assessment. These are usually free and provide more accuracy, but they are not widely available at the time of writing. The lender does not look at your credit score during these quotes and therefore are also not 100% accurate.
Where do I find a home improvement loan calculator?
Home improvement loan calculators are found on the same web pages where they are advertised. They are free and quick to use and worth looking at.
You might be able to find a generic home improvement loan calculator on other websites. These calculators may ask you to enter the interest rate yourself because they are not tied to a specific product.
Can I get a home improvement loan straight away?
It is possible to get a home improvement loan immediately after purchasing a property. However, getting the loan straight away could impact how much you can borrow and the interest rate offered. Moreover, you are not likely to have as much home equity at this stage, which could prevent you from securing the loan with home equity.
You may be able to over-borrow on an initial mortgage to help you to fund the home renovations, but this should be carefully considered and you may want to speak to a mortgage advisor first.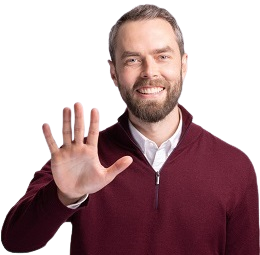 Find the best homeowner loan offers
Get a decision within an hour
Quote won't affect your credit score
GET STARTED
Alternative credit for home improvements
Don't forget to check out and compare alternative options for securing credit that can also be used to improve your home, namely:
Credit cards
Personal loan
Remortgaging
Equity release products
FREE home improvement loan info!
MoneyNerd has just published plenty more information and answered the most common questions about these loans. All of our guides can be accessed for free right now on our blog. Head back soon!