Homeowner Loans for People With Bad Credit
If you need credit to complete renovations or want to consolidate other debts, you should learn more about homeowner loans. Bad credit is believed to be a problem when wanting to take out these loans, but your less-than-satisfactory credit score might not be the stumbling block you think it is.
In this guide, we discuss homeowner loans in detail for people with a poor credit history. We'll even discuss where you can specifically look for homeowner loans for bad credit. For personalised support with debts and arrears, speak with a registered UK debt charity.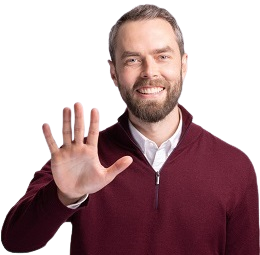 Find the best homeowner loan offers
Get a decision within an hour
Quote won't affect your credit score
GET STARTED
What is a homeowner loan?
A homeowner loan is a type of loan available to people who are homeowners, either outright homeowners with no existing mortgage or those that have a mortgage and have paid some of it off to increase their home equity. Having home equity is key because a homeowner loan uses the equity in your home as collateral in the event that you do not keep up with monthly payments.
Homeowner loans are also known as second charge mortgages, home equity loans and home equity lines of credit (HELOCs).
How do homeowner loans work?
Homeowner loans allow the homeowner to borrow against their home equity. This is a good time to explain and clarify what home equity really is.
Home equity is a value (also expressed as a percentage) of your home that you own outright. To work this out you must take away the remaining repayments on your mortgage from the current value of your home. For example, if you still have a mortgage balance of £110,000 and your home is currently worth £120,000 then you would have 50% home equity equating to £110,000.
The homeowner can take out a homeowner loan that uses the property equity as collateral. The equity also dictates how much the homeowner could borrow. This loan amount is paid to the homeowner as a lump sum and then repaid through monthly payments including the principal and an applied rate of interest.
There is one exception to this. The loan amount through a home equity line of credit provides a line of credit the homeowner can draw out during a fixed period. And it has slightly different repayment terms. During the draw period, they only pay interest on the loan amount, and afterwards, they pay principal and interest within monthly repayments.
Are homeowner loans a type of secured loan?
Because homeowner loans use your home equity as collateral they are therefore a type of secured loan. The definition of a secured loan is a credit agreement that lists an asset that can be seized and sold by the lender if you do not pay it back as agreed. In this case, the debt is secured against your home and the home may be repossessed if you don't keep up repayments.
You should think carefully before securing debts against your home and only use a lender that is authorised and regulated by the Financial Conduct Authority (FCA).
Are secured loans easier to get with bad credit?
Secured loans are generally considered to be easier to be approved for than unsecured loans. When the credit agreement is secured with an asset, the lender is usually more comfortable offering these loans because they can recover the debt easier and quicker compared to chasing an unsecured loan debt.
Someone with poor credit history might not be able to get approved for an unsecured loan but could be more successful applying for a secured loan. However, this will not always be the case and your financial circumstances will always be assessed upon any loan application, even when lenders are advertising loans for bad credit.
How much could I borrow with a homeowner loan?
Homeowner loans are a good option if you want to borrow more than what is possible using unsecured loans, which typically have a glass ceiling of around £25,000. What you can borrow will be determined by the amount of equity you have in your home in conjunction with the lender's maximum Loan to Value ratio (LTV).
Most lenders will only let homeowners borrow up to 80% of their home equity at most. If you have £100,000 of home equity this means the very most you will be able to borrow is £80,000 with an LTV of 80%.
However, the loan amount you can actually get will also depend on its affordability in relation to your finances, as well as your credit score. If you have a poor credit history then the maximum LTV ratio available to you could be lower. In summary, there are general ballpark figures of what you could borrow but it comes down to the individual and their personal circumstances.
Common reasons to get a homeowner loan
Secured homeowner loans are provided without restrictions to what you can spend the money on. You can use the loans as you require for any purpose; many lenders won't even ask what you plan on using the funds for.
This is not always the case because you can get loans for specific purposes. Car loans, debt consolidation loans and first charge mortgages are cases in point.
Some of the popular reasons that homeowners take out a secured homeowner loan are:
Home improvements – completing home improvements such as a new kitchen or adding a conservatory can increase the property value and thus your home equity. It's arguably the most common reason for using these secured loans.
Debt consolidation – it is possible to consolidate existing debts from multiple other creditors, including credit card and personal loan debts. These other debts are brought into one place where they are easier to manage, and with a lower interest rate in comparison, you will save money.
Buying property – some take out a loan of this kind to help buy another property, usually either an investment property they will rent out or a holiday home. Or it could be used to support a family member to buy their first home.
Other frequent uses of the money are paying education costs and medical expenses or buying flashy cars, exotic holidays and jet-setting on once-in-a-lifetime trips around the world.
Are there any fees involved?
To work out how much home equity you have, the lender may need to complete an appraisal of your home to find its accurate current valuation. There may be a fee for this service.
You may also need to pay other fees, depending on how you source the homeowner loan. The overall broker fee cost for comparison services can vary with each credit broker. Moreover, you could be subject to closing costs at the end of the homeowner loan.
Borrowing against equity rather than remortgaging for additional money can save you on fees too. By leaving your first mortgage as it is, you might be avoiding early repayment charges.
The pros and cons of homeowner loans
The potential benefits of using secured homeowner loans are the ability to borrow above and beyond what is offered through unsecured loans and even some secured loans. Moreover, you might be able to find competitive interest rates.
Without a doubt, the biggest disadvantage of a homeowner loan is it creates debt secured against your home and therefore puts your home at risk. If you do not pay it back, the lender can initiate foreclosure and sell your home.
If you get into unforeseen circumstances and cannot afford the monthly payments anymore, don't hide from the problem. You should communicate with the lender and tell them why you have missed payments. They could renegotiate your repayments to benefit both parties.
Are homeowner loans easy to get?
Homeowner loans are considered easier to be approved for than unsecured loans because the lender can recover any arrears much easier than having to take you to court and use enforcement action. This can be good news if you have a below-average credit score. But your credit history will still be assessed as part of the application.
Lenders will assess your finances to check that the loan is affordable, which means assessing your regular income with your ongoing debts. Because you already have a first mortgage to pay back, this can increase your debt to income ratio and make it harder to get a homeowner loan.
To summarise, the easiness or difficulty of getting a homeowner loan mostly depends on individual circumstances.
What is bad credit?
This guide has been written for people with an unsatisfactory credit history in mind. We've frequently referred to situations for people with bad credit above – but what does bad credit actually mean?
Credit reference agencies use a different scaling system to determine what is a poor, fair, good and excellent credit score. One of the most used credit reference agencies, namely Experian, states that an unsatisfactory credit rating is when you have a score below 670.
If you have a score below this figure, your loan applications are not as likely to be accepted as someone with a score above this figure. However, this is general guidance only and there is no credit report score that automatically gets rejected or accepted across all lenders.
How can I check my credit score?
To check your credit score you should use one of the popular credit reference agencies in the UK. Creditors and banks report your financial behaviours to these agencies by reporting events on your file.
Go to the website of these credit reference agencies and sign up for a free trial account. You can then view your credit histories easily online. Once your trial period has ended you may be automatically rolled into a paying subscription. Thus, it is important that you cancel your trial period before it ends unless you wish to keep it active and keep paying to look at it.
Fast ways to improve your bad credit score
Many of the ways to improve your credit score take time. But there are two things you can do to try and improve your score swiftly. These are:
Register on the local electoral register to vote – this verifies part of your identification and can slightly boost your score.
Check your credit score for errors and have them removed – it has been reported that around one in five people have an error on their report at some time in their life. These mistakes can damage your score but you can have them removed and your file put right quickly if you notice any.
Can I get a homeowner loan with bad credit?
You may still be able to get a homeowner loan with bad credit. By using home equity as collateral within the credit agreement, the lender may somewhat overlook your low credit score and still offer you a loan.
However, you might be offered less than the amount you want to borrow or you may be offered an interest rate that is higher than the representative example advertised. This is generally the same when applying for any other type of personal loan.
There are even some loan providers that advertise homeowner loans specifically for people with bad credit.
Comparing homeowner loans with bad credit
To compare homeowner loans you can use the homeowner loan calculators usually provided by the lender on their web pages. Easily slide the bar along to how much you want to borrow against your home equity and choose how long you want to repay. This will provide you with the repayment terms offered to 51% of approved applicants based on what you're asking to borrow.
However, comparing these loans with bad credit is more difficult because it is likely that the 51% of applicants approved are a reflection of people with average, good and excellent credit scores. If you are wanting to compare these loans with poor credit and get a more accurate interest rate, see if the lender can provide a more personalised quote. Otherwise, take the calculator information with a pinch of salt.
Homeowner loans – bad credit examples
At the time of writing, there are a number of lenders advertising bad credit homeowner loans. Some of these lenders are Evolution Money, Pegasus Finance and Ocean Finance. These are not the only providers offering these loans and they may not even be the best options for you. Always do your own research before you apply for a homeowner loan. These lenders are listed only as examples.
How long will it take me to receive my homeowner loan?
After you apply for a homeowner loan the lender might need to value your property to correctly calculate your available home equity and how much you can borrow. The process of getting this done can take anywhere from a few days to weeks, depending on location and if it is required. The application itself should be decided on within a matter of days and the money should be given to you within an equal amount of time.
Homeowner loan alternatives
Other credit options that may be suitable to those considering a homeowner loan are:
Secured personal loans
Credit cards
Debt consolidation loans (if consolidating existing debts is the aim)
Home improvement loans (if renovating your home is the aim)
Refinancing your existing mortgage
Remember to only use lenders regulated by the Financial Conduct Authority.
Can I get an unsecured homeowner loan?
There are such things as unsecured homeowner loans. If you don't feel comfortable risking your family home then looking for unsecured homeowner loans may be a better option. However, you may not be able to borrow as much because you cannot borrow against large amounts of equity, and the interest rates you're offered could be higher.
How can I get a loan to buy a house with bad credit?
Some people mistake homeowner loans as home loans that are used to buy a property, also known as mortgages. If you came here looking to find out if you can get a home loan with bad credit then the good news is it's possible. Having a bigger down payment can help otherwise you may have to pay a bigger interest rate.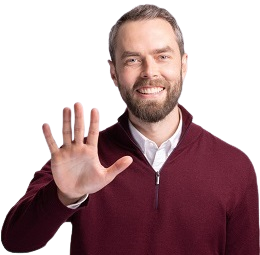 Find the best homeowner loan offers
Get a decision within an hour
Quote won't affect your credit score
GET STARTED
Can you buy a house outright with bad credit?
You can buy a property outright no matter what type of credit history you have. Because you are purchasing the property outright and do not require any credit, you will not be subject to a credit check. Thus, your score is irrelevant.
Homeowner loans – bad credit help at MoneyNerd
For more information on loans for people with bad credit, including more on home equity loans, check out the MoneyNerd blog again soon!