Scott and Co Debt Collectors – Should You Pay? 2022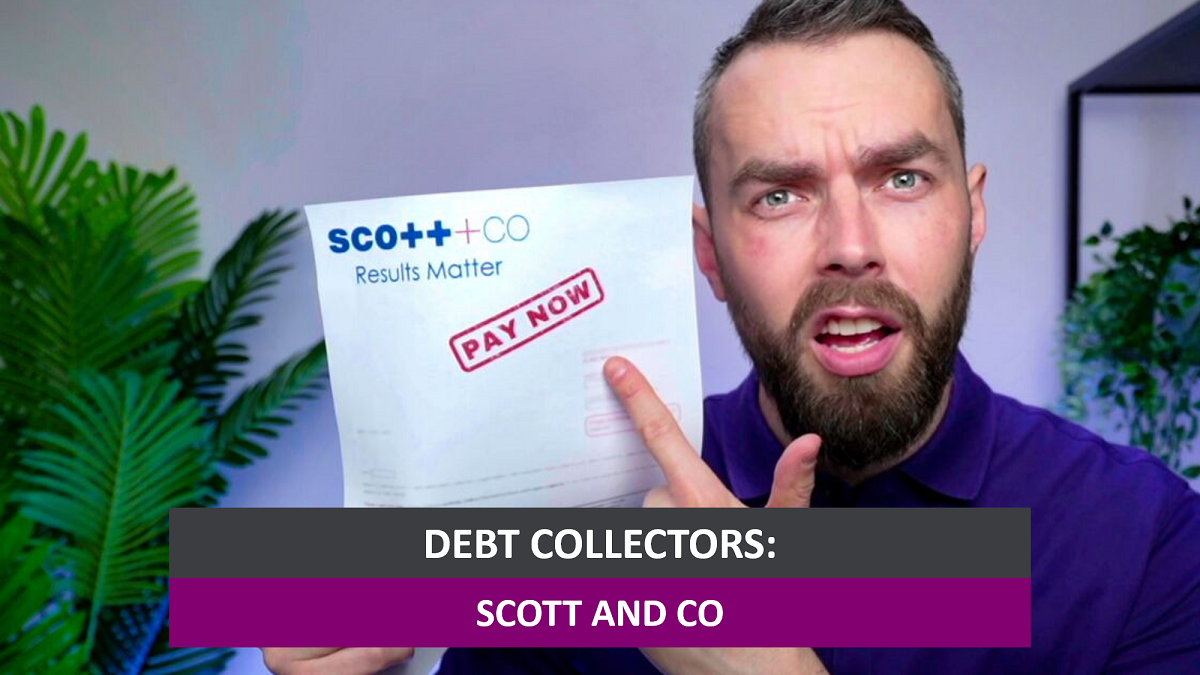 For free and impartial money advice and guidance, visit MoneyHelper, to help you make the most of your money.
Have Scott and Co Debt Collectors contacting you and demanding payment on council tax which is unpaid, parking tickets, or another form debt?
You may even have been visited by a Sheriff Officer, who may have left you feeling anxious and worried.
If you have, don't panic. There are some ways you can protect yourself, stop further action by Scott and Co, and set up affordable repayment plans that won't leave you in further debt.
In this guide, we'll show you how to deal with Scott and Co when they come calling.
It's not your fault. Complaints to the Financial Ombudsman have risen this year from 830 to 2,006, so it's safe to say that you're not alone.
Deal with your debt today and feel amazing tomorrow.
Don't worry, here's what to do!
You could get rid of Scott & Co Debt Collectors by writing off some of your debt.
There's several debt solutions in the UK, choosing the right one can take years off your debt, but the wrong one can be expensive and drawn-out.
Fill out the 5 step form to get started.
Who are Scott and Co Debt Collectors?
Based in Edinburgh, Scott & Co are Scotland's largest employer of Sheriffs and specialize in debt collecting and enforcement.
They provide services to both the public and private sectors and deal with both consumer and commercial debt.
Are Scott and Co Debt Collectors Legit?
Yes, Scott & Co are a legitimate company with a number of different accreditations and accolades to their name. They are members of Rating and Valuation (IRRV), the Institute of Revenues, the Credit Services Association (CSA), the Institute of Directors (IoD) and the Society of Messenger-at-Arms and Sheriff Officers (SMASO).
They are accredited in the following areas:
ISO 22301 – Business Continuity Management
ISO 27001 – Information Security Management
ISO 14001 registered – Environmental Management
Collector Accreditation Initiative
ISO 9001 registered – Quality Management
ISO OHSAS 18001 registered – Occupational Health & Safety Management
Why have I received a letter from Scott and Co?
Have you received a letter from this debt collector? I'll buy it off you for £5
Scott and Co will get in touch with you if you owe money and they have been asked to retrieve it. While they work with many private companies, they do a lot of public sector work and often get in touch regarding unpaid council tax bills. If you have missed payments on council tax, you will receive a notice asking you to pay the owed tax within seven days with an option of instalment payments. Following this, you'll receive another letter asking for payment within fourteen days with no instalment option. If the bill remains unpaid after this period, the council will obtain a summary warrant from the Sheriff's court – this is where Scott and Co come into it.
The local authority will pass your details on to Scott and Co and they will get in touch.
Feeling like Chandler?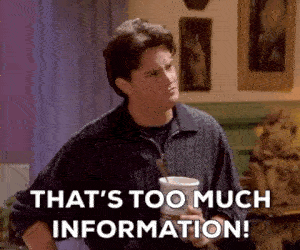 Is all this information starting to feel overwhelming? Don't panic! There's plenty of help available. You can get started below.
Unpaid Council Tax and Scott & Co
If you fail to make your repayments to your local council on time, you will receive a notification in the form of reminder letters from your local council. Within 7 days, you will receive a reminder which will request you to make the payment. It will also give you the option to make the repayment in the form of instalments. Failing to make your payment at this point will cause them to send you another remind within 14 days. Only this time, the option to make your payment in the form of instalments will have been revoked.
If you still don't make your payment, then your local council can apply to the Sherriff Court for a summary warrant. If this warrant is granted, then they can pass your debt onto Scott and Co Edinburgh.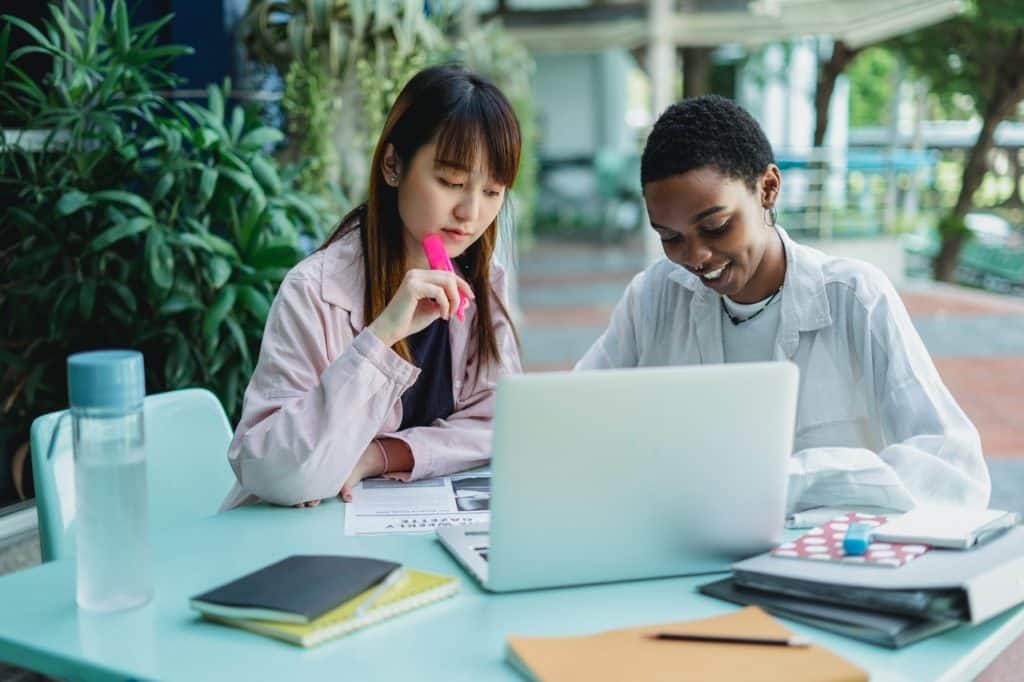 How do I stop additional action from Scott & Co?
The simplest course of action is to pay the debt you owe. If it's not possible to pay the debt upfront, get in touch with Scott and Co and try to arrange a debt repayment plan. You can apply for a Time to Pay Order which will halt the proceedings to give you time to make smaller payments to settle the debt. Alternatively, you can arrange a Debt Arrangement Scheme (DAS) which will freeze interest and stop any diligence proceedings, allowing you time to make payments.
It's important to note that 10% of the stated debt charge will be applied to council tax warrants. This is to pay for the administration costs for acquiring the summary warrant.
Other debts may also incur a similar charge and will be stated clearly in your correspondence.
Testimonial

"I missed my council tax payments last year over two months (2 payments) and subsequently was handed over to Scott and Co to set up a repayment plan and a direct debit. I was told I had to pay around £230 a month back over the same period (my normal payment was £175)." (From AnotherAngryCitizen at MoneySavingExpert.com)
What happens if I don't pay?
If you unable or refuse to pay, the council can use 'diligence', which is an enforcement right they can pass onto Scott and Co.
This gives Scott and Co the right to act in the following ways to recoup the debt:
1. Earnings arrestment
When you fail to make an attempt to pay, Scott and Co can contact your employer and request that they take payments directly from your wages until the debt and Scott and Co's fees have been paid.
However, you will be sent an information package about debt advice 12 weeks prior to your earnings arrestment summons.
This can be deterred by applying for a Time to Pay Order.
2. Bank arrestment
Scott and Co have the power to freeze your bank account. It will then remain frozen until you agree to pay a sum to clear your debt or begin making repayments.
After 14 weeks, the bank releases the sum Scott and Co have applied for without needing your consent.
Having your account frozen can be harmful because your direct debits and other payments will not be made, meaning that you may incur fees for other late bills.
If Scott and Co decide to take this action, they have to leave at least £494.01 in your bank. You can also apply for more if this would cause serious hardship.
Again, a Time to Pay Order can halt this action.
Case Study
Will Scott and Co be able to Come into my Home?
Under no circumstances can they enter your property, without having permission to do so. If they try to enter your property, they may be breaking the law, and you can contact the police.
Debt collection agencies collect debt on behalf of another company who you owe the money to, for instance, banks, credit card companies and even the council.
Can Scott and Co Discuss Debt with Someone Else?
Debt collectors have the right to contact others to try and find you, but this doesn't mean they can discuss your debt.
As it is confidential, they don't have the right to speak to anyone about your debt, apart from you. You may give them permission to talk to others, but alternatively, they cannot do this.
If you find that they have spoken to other people about your debt, even if it is just a family member, you can make a complaint about their behaviour.
What if You Don't Want Contacted by Phone?
Lots of people don't like speaking on the phone these days, and if you would prefer that any contact from Scott and Co was via email or letter, you can request this.
You have the right to be contacted in the form that you want. Let them know what format suits you best.
Should you Pay the Full Balance or Installments
If you can afford to do so, it is best to pay off the full amount of your debts, but you should not do so if you will be left unable to pay your essential bills.
It is a priority to pay rent/mortgage first, before you even consider paying your debt. If you are able to pay the full amount to Scott and Co, it will get them off your back. It will also help improve your credit rating if you clear off your debt.
If you can't pay it all off, then you can pay it in installments until the full balance is cleared.
Can I Negotiate with Scott and Co
Most people don't even think about this, but you can actually negotiate with Scott and Co, and suggest that you pay a lower amount. They will usually only consider this if you are paying in a lump sum, rather than in installments.
Speak to them if you want to pay a lower sum, and suggest the amount you would be willing to pay to clear the debt, and close the account.
Bailiff's will often demand full payment as a scare tactic to make you pay up. However, if you don't have the funds, you simply don't have the funds. In this case, pay Scott and Co what you can afford – they won't refuse payments.
Make sure you keep all communication with them in writing as well as proof of payments in case of future action.
If they go to an old address even though you have informed them of a change, you can write a letter of complaint (more on that below).
3. Attachment of property outside your home
The Sheriff has the right to claim any property outside of your home to sell to raise money to pay the debt. This can include entering garages, sheds and business properties, even if they are locked.
To do this they must present the warrant to you and give you time to pay the amount owed first.
4. Exceptional attachment order
This is the last resort and requires Scott and Co to apply for the exceptional attachment in addition to the summary warrant.
If this is granted, they will be given the right to enter your premises and seize assets.
There are some restrictions here though. They must leave you with tools if they are necessary for your job and a vehicle if it is your means to travel to work.
They are also required to leave items such as bedding, clothes, and cooking appliances that are necessary for living.
5. An inhibition order
This will prevent you from selling assets such as your home, business or other premises without settling your debts.
6. Bankruptcy
If there is no way for you to pay your debts and you owe over £3000, then they are able to bankrupt or sequestrate you.
This will stop agencies from performing diligence asset seizure but can have a major impact on your credit in the future.
How can I get help?
If it's not possible to get Scott and Co to agree to a repayment plan you are comfortable with or they will not agree to one at all, then are several options available to you:
A debt management plan – An agreement to make manageable monthly payments between you and your creditors.
A debt consolidation loan – A specialized loan that can help you pay off debt with more than one creditor with one affordable monthly repayment.
A minimal asset process – A type of bankruptcy available in Scotland for those on a low income or with little asset wealth. Some debt could be written off here too.
A Scottish trust deed – This will get you to pay manageable amounts across 48 months, with the remaining debt forgiven.
A debt arrangement scheme – Similar to a management plan, it will let you pay over a agreed upon amount of time at an affordable rate.
IVA – This is a repayment scheme for those with unmanageable amounts of debt.
Bankruptcy – Sequestering yourself can help to clear your debts you can't afford but has a serious knock-on effect to your credit score.
Can I complain about Scott and Co?
Yes, it is possible to make complaints if you've been unfairly treated. It's always better to write to them via letter or email to maintain a physical copy of your correspondence.
Make sure that your letter/email states clearly that it is a complaint, so it's handled by the right team.
Be as polite as possible and try to resolve your grievances directly with the company. To do this, contact them via:
Phone: 0131 477 8900
Email: [email protected]
Post: Complaints Manager, Scott & Co (Scotland) LLP, 12 Drumsheugh Gardens, Edinburgh EH3 7QG
If this is not possible, you can take your complaint to the Credit Services Association. They can be contacted via:
Post: Credit Services Association, 2 Esh Plaza, Sir Bobby Robson Way, Great Park, Newcastle upon Tyne, NE13 9BA
Email: [email protected]
Frequently Asked Questions about Scott and Co
Here are some of the most common questions we get asked about action by Scott and Co and what you need to know:
Who do Scott and Co collect for?
Scott and Co mainly collect debts for Scottish Local Authorities and their website claims to be the "largest provider of debt collection and enforcement services" for those local authorities.
Do you need to pay Scott and Co?
Yes and No. If Scott & Co cannot prove that the debt is yours or they don't claim it within 6 years then you do not have to pay. However, if you're certain the debt is yours and you can afford to pay then you yes you need to pay them.
Can Scott and Co enter my house?
No. Without a court order, Scott and Co (or any agency or debt collector) cannot enter your home without your consent.
Can Scott and Co take my personal belongings?
Yes. If they have a relevant attachment order, they can remove your assets. They will need an exceptional attachment order as mentioned above to enter the home, however.

Make sure you ask to see this order before they enter your property.
How do I prevent Scott and Co writing to me?
Yes, you can write to them directly to ask them to stop sending you letters. It must be a written request, but this is usually sufficient to stop them from contacting you.
Can Scott and Co take me to court?
Yes. If you owe them money and don't pay, then they can sue you. If they win, you will be issued with an order to pay the debt.

Any protected property or assets cannot be taken. But you will incur court costs that you will be responsible for.
What is a 'prove the debt' letter?
If you are unaware of any debt or don't believe you owe the debt, you can send a letter asking that the agency prove that you owe the money.
If you're unsure what to write, a letter template can be found at
Money Advice Online
.
Can I legally write off my debt?
If you qualify, you can legally write debt off using a Scottish Trust Deed. This can protect your assets from repossession.
Can I Complain about sheriff's officers?
Yes. This should be done directly to Scott and Co first but if they fail to resolve the issue then you can refer the complaint to the Sheriff Principal or the
SMASO
via:
Post:
Society of Messengers-at-Arms and Sheriff Officers (SMASO), Forth House, 28 Rutland Square, Edinburgh, EH1 2BW
Need Further Support Dealing with Scott and Co?
If you're still anxious about your situation and you're not sure what steps to take, we're here to help.
Are you struggling with debt?
Affordable repayments
Reduce pressure from people you owe
Stop interest and charges from soaring
Get started
References
CONC 7.3 Treatment of customers in default or arrears (including repossessions): lenders, owners and debt collectors