Ardent Credit Services Debt Recovery – Should You Pay?
For free and impartial money advice and guidance, visit MoneyHelper, to help you make the most of your money.
Have you received a letter from Ardent Credit Services Debt Recovery informing you that you owe money?
If you've done some research, you may have come across a lot of reviews claiming Ardent Credit Services is a scam.
So you might be asking yourself, who are Ardent Credit Services? And are they a legitimate company?
In this post, you'll learn everything you need to know about Ardent Credit Services Ltd and the steps you need to take if you receive a debt collection letter from them.
Don't worry, here's what to do!
You could get rid of Ardent Credit Services by writing off some of your debt.
There's several debt solutions in the UK, choosing the right one can take years off your debt, but the wrong one can be expensive and drawn-out.
Fill out the 5 step form to get started.
Who are Ardent Credit Services?
Ardent Credit Services is a credit management and debt recovery agency based in Knowsley. They deal with both consumer and commercial debt recovery on behalf of a range of clients. They actually have a completely separate division which handles debt recovery which is called Debt and Revenue Services. So if this appears in your letter, don't let it confuse you – it's the same company.
Are you struggling with debt?
Affordable repayments
Reduce pressure from people you owe
Stop interest and charges from soaring
Get started
Are Ardent Credit Services Debt Recovery a Scam?
No, they're a legitimate company. Ardent Credit Services Ltd are a registered member of the Credit Service Association, so they are a legitimate company. However, they have a significant number of 1-star reviews on Google from past customers who have had experiences of false debts being chased or payments not being made.
Quote from Corey Rodgers: "Paid off the outstanding balance I owe to vodafone through these, still not paid the balance to vodafone and vodafone have no record of the payment being made. Uninterested, unhelpful and would never recommend. Tried emailing 6 times and had no helpful response. This company is a shambles."
As such, even if you receive a letter from this company claiming you owe debt, it's important to do your own due diligence before handing over any money. We'll talk about how you can check if debt is legitimate and your options for paying it off later in this guide.
Why Am I Getting Letters from Ardent Credit Services?
They are attempting to recover an outstanding debt that you owe. This may be a missed payment on a credit card or loan or perhaps an unpaid bill on an online platform such as eBay. One of the most well-known companies to employ Ardent Credit Services is Vodafone. So it may be an unpaid phone bill they are chasing you for.
The lender who you owe the money to have employed Ardent Credit Services Ltd to chase the debt on their behalf.
What Happens if I Ignore Letters from Ardent Credit Services?
It's a bad idea. Ignoring letters from Ardent Credit Services Debt Recovery will not make them go away. Since they have been employed by a third party, it's their responsibility to make reasonable attempts to contact you and recover the debt.
If you ignore letters or calls from the debt recovery agency, they may send agents to your home. And if this still goes unanswered, they may take your case to court to recover the funds owed. Even if you're pretty certain the amount owed is wrong, it's always best to make contact to get the matter sorted.
How Do I Stop Ardent Credit Services Ltd From Contacting Me?
You can't make them stop contacting you completely. They do have the right to contact you to chase the money you owe. Even so, they can't harass you or call you at unsociable hours. They are also not allowed to pressure you into paying the debt if you're struggling financially.
Moreover, if they do visit you at home, they have no right to enter your home without invitation and have to leave when asked. Although you can't stop them contacting you altogether, you can contact Ardent Credit Services Ltd and express your contact preferences. Once these have been given, they must not contact you in any other way.
Feeling like Chandler?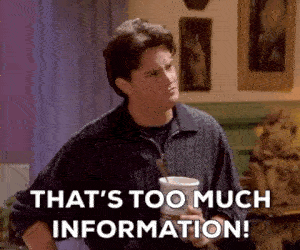 Is all this information starting to feel overwhelming? Don't panic! There's plenty of help available. You can get started below.
What Legal Action Can Ardent Credit Services Take Against Me?
Like most debt recovery companies, Ardent Credit Services will do all they can to recover the debt by sending you letters or calling you. This is the easiest and cheapest way for them to recover the debt. However, if the debt owed is substantial, they may take you to court to recover the amount owed.
In this case, there are a few steps they can take to recover the debt:
1. Issue a County Court Judgement
If you refuse to pay the debt or they fail to contact you, Ardent Credit Services can apply for a County Court Judgement. This compels you to make monthly payments and if you fail to, Enforcement Agents can be sent to your home to recover assets equal to the debt owed.
Read more about the legal rights of Enforcement Agents here.
2. Apply for an Attachment of Earnings Order
Ardent can also apply for an Attachment of Earnings Order which will recover the debt owed directly from your wages. This will not apply if you are unemployed, self–employed, in the army, navy or air force, or a merchant seaman.
3. Apply for a Charging Order
They could also apply for a Charging Order which would secure the debt against your house. This is rare but if it does happen, your home becomes collateral for the debt owed.
How to Make a Complaint Against Ardent Credit Services
If you think you've been treated unfairly by Ardent, you should first raise a complaint with them directly. You can do this through their channels:
Post: The Compliance Manager, Ardent Credit Services Ltd t/s Debt & Revenue Services, 1st Floor, Moorgate Point, Moorgate Road, Knowsley Industrial Park, Liverpool, L33 7XW
Phone: 0151 545 1500
Email: [email protected]
If you are unhappy with the response you get or you don't receive a response at all, you can escalate your complaint to either the FCA or CSA (both are regulatory bodies).
How to Check if the Debt is Legitimate (and Yours!)
Before you even consider a repayment plan, there are 3 simple steps you need to take to be sure the debt is legitimate:
1. Check whether the debt is yours
First thing's first, check whether the debt is yours and not a scam. If you don't remember the debt, use a reputable credit report agency such as Credit Karma to see if the debt is listed on your credit report. If it's not, Ardent Credit Services Debt Recovery may have made a mistake.
2. Request proof of the debt
Next, write to Ardent and request they prove the debt they claim you owe. To do this, they will need to send you the original copy of your credit agreement or proof of the loan.
If they simply write back stating the debt without also giving physical proof, this is not sufficient and until they can prove the debt owed, they cannot ask you for payment.
3. Check if the debt is Statute Barred
If they can prove you owe the money, is it Statute Barred? Six years after the final payment has been made (or the date of the money given if no payment has been made), the debt becomes Statute Barred.
This means Ardent Credit Services can no longer take you to court over the debt. So if you refuse to pay it, they have no legal action to take against you.
Bear in mind that Statute Barred periods differ in Scotland and Wales, so check your local authorities to see if the date has passed.
Not sure if your debt is Statute Barred? Find out more here.
Should I Pay Ardent Credit Services if I Can't Afford it?
If you've done all the checks outlined above and the debt is yours, it is your responsibility to pay it. However, that does not mean you should put yourself into further debt to get it paid off.
It's also important to figure out the maximum amount you could afford to repay each month before agreeing to a final figure. They may offer a monthly repayment that seems affordable, but may end up putting you in more financial difficulty down the road.
What are My Options to Get Rid of Debt Owed to Ardent Credit Services?
There are a couple of different options available to you. What's best will depend on your circumstances:
This will freeze interest on the debt for a set period of time to help you catch up with payments and get it paid off more easily.
This is a scheme which consolidates your debt into one, affordable monthly repayment usually paid back for 60 months. After this, remaining debt is written off.
This is often the best way to reset your finances after getting into a lot of debt. Although it has a bad reputation, this is often the best option in certain cases.
Find Out More About Your Debt Management Options
There are several more debt management options available, so make sure to read our full guide on debt management options to figure out what is best for your situation before making any payments to Ardent Credit Services Debt Recovery.
Are you struggling with debt?
Affordable repayments
Reduce pressure from people you owe
Stop interest and charges from soaring
Get started