Arvato Financial Solutions Debt – Should You Pay? 2022
For free and impartial money advice and guidance, visit MoneyHelper, to help you make the most of your money.
Can You Avoid Paying Arvato Financial Solutions Ltd?
Has Arvato Financial Solutions told you that you owe money to their client but you cannot afford to repay? This debt help guide was made for you!
We explain the best ways to reply to their debt letters and why an Arvato repayment plan might not be the cheapest way for you to escape your debts.
Beat debt collection agents and stop Arvato in their tracks with our debt advice!
It's not your fault. Complaints to the Financial Ombudsman have risen this year from 830 to 2,006, so it's safe to say that you're not alone.
Deal with your debt today and feel amazing tomorrow.
Don't worry, here's what to do!
You could get rid of Arvato Debt Collectors by writing off some of your debt.
There's several debt solutions in the UK, choosing the right one can take years off your debt, but the wrong one can be expensive and drawn-out.
Fill out the 5 step form to get started.
Who Are Arvato UK?
Arvato Financial Solutions is part of the Bertelsmann Group and has six UK offices. They aim to work on projects with a variety of clients, assisting them in over 35 languages. They offer a range of services and mediation activities for clients, including financial services such as credit management services and debt collection management. This includes debt collection services where they will chase people in debt on behalf of companies that are owed the money.
In the beginning, Arvato send letters informing recipients that they owe money and need to pay or face county court action and maybe a court order.
They will offer a payment plan to those who cannot pay the full amount in one go. This is the standard practice for a debt collection agency operating in the UK.
Are you struggling with debt?
Affordable repayments
Reduce pressure from people you owe
Stop interest and charges from soaring
Get started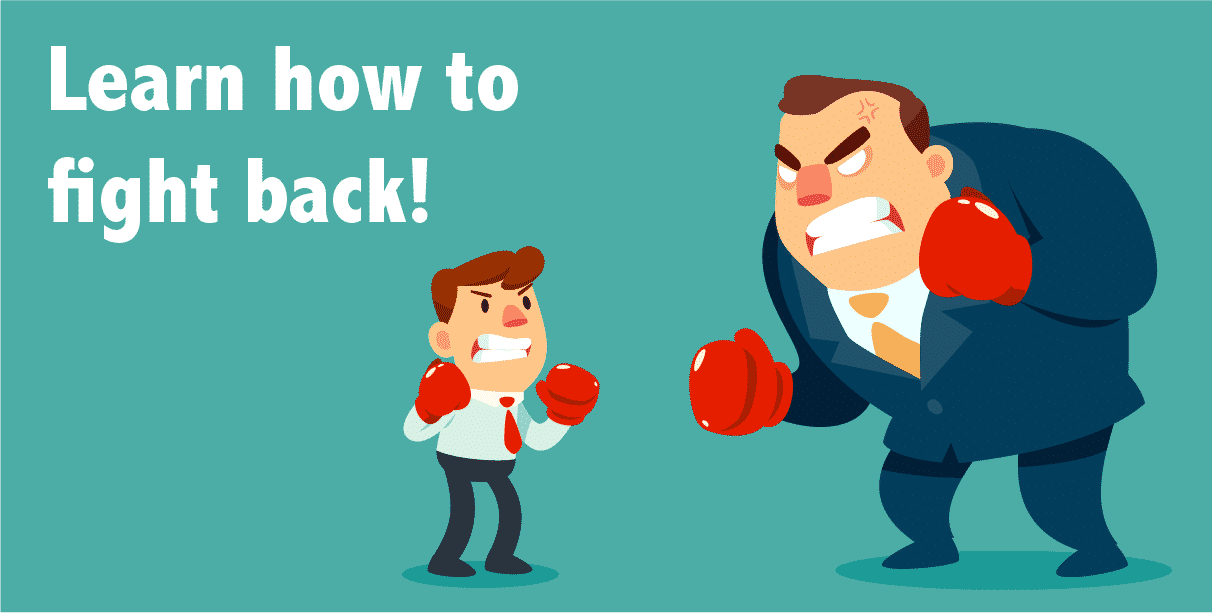 Are Arvato Debt Collectors Legit?
Yes. Arvato Debt Collectors are regulated by the FCA. There is an entire section on the Arvato website that is dedicated to the certifications that they have and the official bodies that they are part of. This includes the Credit Services Association (CSA). And they are regulated by the Financial Conduct Authority (FCA) relating to consumer credit operations. This would lead you to believe that they are a legitimate company who will handle your financial data properly and treat you with respect.
You should always remember, if you are contacted by Arvato concerning any debt, it may be better for you to wait to make a payment, rather than paying off the entire debt in its entirety straight away.
We'll explain why this is the case later in our debt advice guide!
What Does Arvato Financial Solutions Do?
If you have visited the Avarto website, you will notice they tend to use buzzwords a lot and do not reveal what they actually offer clearly. They do offer a variety of services across industries, but one of their most profitable activities is debt collection and debt management. Clients come to Avarto and ask them to chase a debt for them because they do not want to do it themselves.
They would rather pay fees or commission for Avarto to take the time to do it. This is why you might have never heard of Arvato Financial Solutions but still might still have to pay them. It is common for people to receive a request for payment from a company they have never heard of and assume it is a scam.
They work across the UK to collect debts relating to council tax and money you owe to utility providers such as water companies. They may work for well-known credit card issuers too.
A select list of companies they work for is available on their official website.
Feeling like Chandler?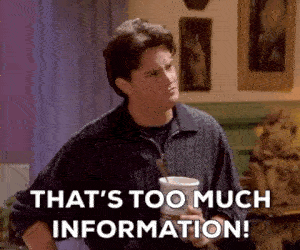 Is all this information starting to feel overwhelming? Don't panic! There's plenty of help available. You can get started below.
What does Arvato Debt Collection Process look like?
The debt collection process with Arvato seems to be amongst the best of other companies out there. Recognising that the best way to receive a payment, which of course is their aim, they have set up digital platforms and a range of payment methods, even mobile payments, which allows the debtor to pay in the best way for them.
What Does Arvato Debt Collection Process Look Like?
Arvato will send you a notification to pay the debt owed to their client. They may threaten you with a court order which will make you pay, but soften the blow by offering a repayment plan directly with them. The threat of legal action is designed to make you want to pay or commit to an Arvato debt management plan quickly. But do not give in straight away as there may be a way to stop Arvato asking for money and a cheaper way to get out of your debts.
They could follow up with more letters, phone calls, emails, text messages and even visits to your home (you never have to let them in!).
Do Avato Send Bailiffs?
A bailiff is someone who has been trained to enforce orders by the courts. Arvato can only request to send bailiffs once they have taken you to court, won a court order and you have ignored a judge's request that you pay the debt (or make arrangements to do so). Thus, Arvato could send bailiffs, but you can avoid the debt getting to this stage by not ignoring them and following our guidance below.
You might feel like you are handing over some control when giving them attention and replying to them, but ignoring them may only make things worse. And replying could even be what stops you having to pay.
Read on!
What Really Is An Arvato Financial Solutions Debt Letter?
Debt collection companies like Arvato Financial Services will write to you to let you know you owe money.
This is the first stage of the collection process and formally known as a Letter Before Action (LBA). it informs you of an action required (to pay the debt) or face further action (county court).
The debt collection process states that Arvato must give you time to assess your options at this stage. But that doesn't mean you can forget about it and hope they will go away.
Later, we will explain some of the ways to get out of debt and how you can discover the best way to escape your debts based on your exact circumstances.
Make Arvato Debt Collection Work!
So, you are holding your Arvato debt letter and starting to panic. Don't worry, we have the perfect response already written for you!
The debt collection industry laws state that Arvato must supply you with proof that you owe the debt they claim you do. Most of the time, collections companies will not supply the proof because it requires them to go hunting for it from their client.
By requesting this proof, you make them work and put the onus back on Arvato.
We have already written the perfect prove the debt reply that works against all debt collection agencies. Access our free template and add your own details – do not sign the letter but do keep a copy in case you go to court – and send it to Arvato.
If they fail to provide the proof there is no obligation to pay. If they didn't give you proof after asking for it and then took you to court, you could show the judge that you asked for proof and were ignore, and then there is a strong chance the judge will side with you.

UK Personal Debt 2021 Update:
As of April 2021, the average total debt per UK household was £61,509

(Source: The Money Charity)
The Exception – And How Not to Pay Arvato Debt Collectors!
In every circumstance – aside from one which we will explain shortly – you should send a prove the debt letter. Even if the debt is known to you and you can pay, a prove the debt letter might stop Arvato contacting you again and you'll never have to pay.
The only exception is if your debt is statute-barred.
The Limitations Act 1980 states that some debts are too old to be collected, typically when they are six years old at least and the person who owes the money has not made a debt payment (in part) during the previous six years.
If this sounds like your case, seek out free debt help from a debt charity to confirm your debt cannot be legally collected. And then use our free statute-barred letter template to inform Arvato they cannot ask you to pay again!
Is Their Payment Plan a Good Deal?
It is not possible to say if the payment plan you have been offered is a good deal because it will depend on your exact debts and circumstances. You should always complete a thorough budget to work out what you can pay back each month before agreeing to a plan. But debt collectors typically do not to offer the most favourable agreements. You could find a better solution by checking out our debt options page.
One positive aspect of Arvato's payment methods is they offer a range of ways to pay online. Their 'customer interaction platform' – if you can class debtors as customers – is designed to make keeping up with your payments easy and convenient.
Major Concerns About Debt Collection Agencies
We have just hinted at using the free debt advice available at a charity to assist you with the possibility of statute barred debt, but in reality, this should be something everyone in debt should seek out.
Being in debt can be scary and cause mental health difficulties, so we urge anyone out there struggling to deal with their circumstances to take the time, pick up the phone and use these fantastic charity team members.
They won't just explain the best solutions without judgement, but they can be a source of support.
With mental health issues among debtors at their worst ever, it is crucial to protect your health when being chased by Arvato.
The Debt Support Trust suggests that almost 50% of UK residents in debt will have suicidal thoughts – so access these debt charities today!
The Laws Arvato Debt Collectors Must Adhere To
The OFT has implemented laws that debt collection businesses must follow if they wish to remain authorised and regulated to operate in the UK. Arvato and others must:
Never threaten legal action and a County Court Judgement if it is not a genuine possibility

Always give debtors time to assess their debt options

Every call centre team member must not lie or deceive the debtor, or use confusing terms on purpose

Understand that some people cannot afford to repay, show sympathy and explain other options

Recognise debtors' communication preferences and stop calling at certain times if requested
These are just some of the big rules that many collections groups tend to bend or break.
Eyes Peeled for These Arvato Debt Collection Tactics
That's how a debt collection agency should act, but how do they sometimes break the rules. Watch out for these four behaviours and make a complaint about Arvato to the Financial Ombudsman Service (FOS):
Aggressions Over the Phone
Stay alert for call centre staff using aggressive language when calling to get you to sign up to a repayment plan.
Sometimes a debt collection agency will incentivise their staff with bonuses and commission if they manage to get debtors to commit to one of their payment plans.

Because there is money in it for their call centre staff, they are more likely to be aggressive, rude and unhelpful over the phone.
If you have experienced this, you could make an official complaint with the financial ombudsman service. Arvato could be fined, lose their licence to operate and you might win compensation!
Harassment with Repeat Calls
If you do not respond to their requests for payment, the debt collection agency will likely start to call you on your house phone and/or your mobile phone. Some debt recovery groups utilise automated calling technology.

This is when a computer is programmed to make a call to your telephone at certain hours of the day. If you answer there might not be anyone on the other end and the call will remain silent.
This is an intimidation technique, a form of harassment – and a criminal offence.
So, how do you stop this from happening? You can request that Arvato or any other company of this nature sends all correspondence in writing only.

You must request this in writing yourself. If they do not abide by your communication preferences, Arvato is breaking debt collection laws.
Telling Family, Friends and Colleagues You're in Debt
UK privacy laws state that a company cannot disclose that you have a debt or any further details about your debt to anyone else. If Arvato calls you they must verify who they are talking to before stating who they are and why they are calling.

If Arvato calls you at work and reveals to a work colleague that you have a debt this is a serious offence.
Do not let Arvato threaten to disclose your debt to other people. If they do this they have breached serious privacy laws and you should lodge an official complaint with the Financial Ombudsman.
Arvato has a separate address if you are concerned about your data and privacy. You can direct letters of this nature to Data Protection Officer, Arvato Financial Solutions Limited, 24 George Square, Glasgow G2 1EG.
Outright Lies
Lying about the debt collection process or a repayment plan on offer is also illegal. They may try and cover their lies by using technical jargon and other terms you fail to understand.
If they do use language you do not understand ask an Arvato team member to clarify and explain.
On occasion, a debt collection company will state they can come to your home and repossess your most valuable items, such as your vehicle, laptops and game consoles.

However, Arvato and similar businesses have absolutely no legal powers to do this. They are administrators that chase debt and not specialised enforcement offices.
If they do turn up on your doorstep you do not have to answer the door, you can ask them to leave, and if they don't you should call the police.
Make a Complaint About Arvato Debt Collectors
Have you experienced any of the above when dealing with Arvato or other debt collectors?
Because they are authorised and regulated by the Financial Conduct Authority and members of the Credit Services Association, you have the right to complain to the Financial Ombudsman.
Always make a complaint first to Arvato to see if you can resolve the matter between yourselves. If they do not respond quickly or fail to change their behaviour, you can escalate the issue to the Ombudsman.
We have written a complete guide on how to complain to the Ombudsman, right here on MoneyNerd!
Arvato Debt Collection Reviews
The Good:
I had a little run in with Arvato about a PayPal negative PayPal balance because of a security breach on my account. The staff were genuinely nice and really helpful. They gave me step by step instructions of what I needed to do they never threatened me unlike other certain companies. Really was a pleasure to work with them. I never felt under pressure to pay. They gave me more than enough time to file everything. I really am glad Arvato was dealing with me instead Of one of those aforementioned ""threatening"" Debt collecting companies
The Bad:
Their customer access and service are lousy.
Payment systems do not match customer needs and society, but only support their needs and desire to charge control fees.
Is There Support to Deal with Arvato Debt Collectors?
If you are dealing with Arvato or other collection services, you need to hear about the exceptional support available with UK debt charities. Whether you have credit card debt, council tax arrears or other debts, they are all ears and full of valuable information about your legal rights.
We recommend contacting:
Step Change UK
National Debtline
Citizens Advice
Christians Against Poverty
Ways to Write Off Your Arvato Debt
Remember, Arvato does not own the debt you need to pay. They are working for the people you owe and have no ability to write off your debt.
In any case, debt collectors are highly unlikely to write off your debt as they have a commercial interest in collecting the money.
But there are one or two ways to write off the debt in its entirety or in part. The ways to write off all of the debt are to use a debt solution like a Debt Relief Order if you have a low income or the even more serious bankruptcy application.
Alternatively, you could wipe off some of the debt with a settlement offer. Please be aware that any of these methods will have somewhat of a negative effect on your credit score.
One of the best ways to wipe a lot of Arvato debt if you have multiple large debts is to use an Individual Voluntary Arrangement (IVA).
These are similar to repayment plans you agree directly with collection companies, but they cover all debts together and after six years you might wipe off as much as 80% of the total debt owed.
These different options are why it is not sensible to agree to a repayment schedule with Arvato straight away. There could be a more advantageous solution out there for your situation!
MoneyNerd's Arvato Debt Collectors Summary
Every debt collection company is likely to have negative aspects, however, it seems that compared to some of them out there, Arvato comes out relatively well.
They work with a range of clients, they work around the world and they offer as many payment methods and options as possible for the debtors. All things that seem to make them a better option than some of the other companies out there, especially those that purchase debt.
Arvato Debt FAQs
Is Avarto Debt Collectors?
Yes, Arvato is a debt collector but they also offer other services.
Who owns Arvato Financial Solutions Ltd?
Arvato Financial Solutions Ltd is a company registered in Scotland. The company is part of the global Arvato network which is ultimately owned by Bertelsmann SE & Co. KGaA.
Are Arvato Financial Solutions Ltd financially regulated?
Arvato Financial Solutions Ltd is part of the Bertelsmann Group, who are regulated and authorised by the Financial Conduct Authority under registration number 708669. They are permitted to execute tasks relating to consumer credit and insurance mediation. They are also a member of the Credit Services Association. The other trading names included in the registration are Credit Solutions, Red Castle Recoveries, aFS, Assisted Probate Services, BCW, BCW Group, Arvato, Cougar Financial Services, Arvato Regulatory Services Limited, Arvato Financial Solutions, CSL, and Buchanan Clarke and Wells.
Do HMRC use Arvato Financial Solutions Ltd?
No. Arvato Financial Solutions Ltd is not a collection company working for HMRC as of 2021. You should visit the HMRC site where they list their current debt collection agencies in case you receive a debt claim by them from HMRC. They may be used by HMRC in the future.
Does Arvato Financial Solutions Ltd buy debt?
No. Arvato Financial Solutions Ltd collects debts on behalf of their clients. They do not buy debts from other creditors and businesses.
Why are Arvato contacting me?
Arvato are contacting you as a debt collector hoping to recover debt on behalf of another company. You may not have heard of them before you will have had dealings with the original creditor.
What happens if I don't pay Arvato?
If you don't pay them when the debt is proven to be yours and you can afford it then you will likely have debt collectors show up to your house and further escalation would take the matter to court.
Can Arvato Financial Solutions Ltd start legal proceedings?
Arvato is allowed to take you to court but they must give you time to understand your position and explore your options. Therefore, they cannot take you to court quickly. But that doesn't mean you should put off replying to their debt claims.
Can Arvato Financial Solutions workers come to my home?
Arvato Financial Solutions can come to your home, but you can simply tell them to go away. They are not the same as law enforcement officers, also known as bailiffs. They have no right to enter your home.
Will Arvato Financial Solutions Ltd give up?
Arvato Financial Solutions will not stop chasing you for the money unless the debt is statute-barred and you inform them of this. They might not even give up if they fail to provide proof you owe the debt, but in this situation, you are not obligated to pay anything.
How long can you legally be chased for debt?
As per the Limitations Act 1980, you can only be asked to pay a debt if it is within six years of the debt originating or your last payment on the debt. However, debts that have been issued with a County Court Judgement (CCJ) in the past can be collected indefinitely.
How to contact Arvato Financial Solutions Ltd?
The best way to contact Arvato Financial Solutions is by phone on +44 (0)844 846 0800 or email using
[email protected]
Phone calls are not free, but you can request a call back if you do not want to have to pay for the call. Messages can also be sent via a form on the Arvato Financial Solutions Ltd website and a team member will email you back. There is no live chat feature.
Where Do I Send My Complaints and Requests?
You should send communication preferences and data privacy complaints to Arvato Financial Solutions Limited, 24 George Square, Glasgow G2 1EG. Use a different address if told otherwise.
How do I pay Arvato Financial Solutions Ltd?
Arvato Financial Solutions Ltd set up payment plans which are then paid by card payments. You can make additional payments if you want in between your scheduled card payments.
References
CONC 7.3 Treatment of customers in default or arrears (including repossessions): lenders, owners and debt collectors
CONC 7.9 Contact with customers
Are you struggling with debt?
Affordable repayments
Reduce pressure from people you owe
Stop interest and charges from soaring
Get started