Average UK Mortgage Debt in 2022 Analysis by Age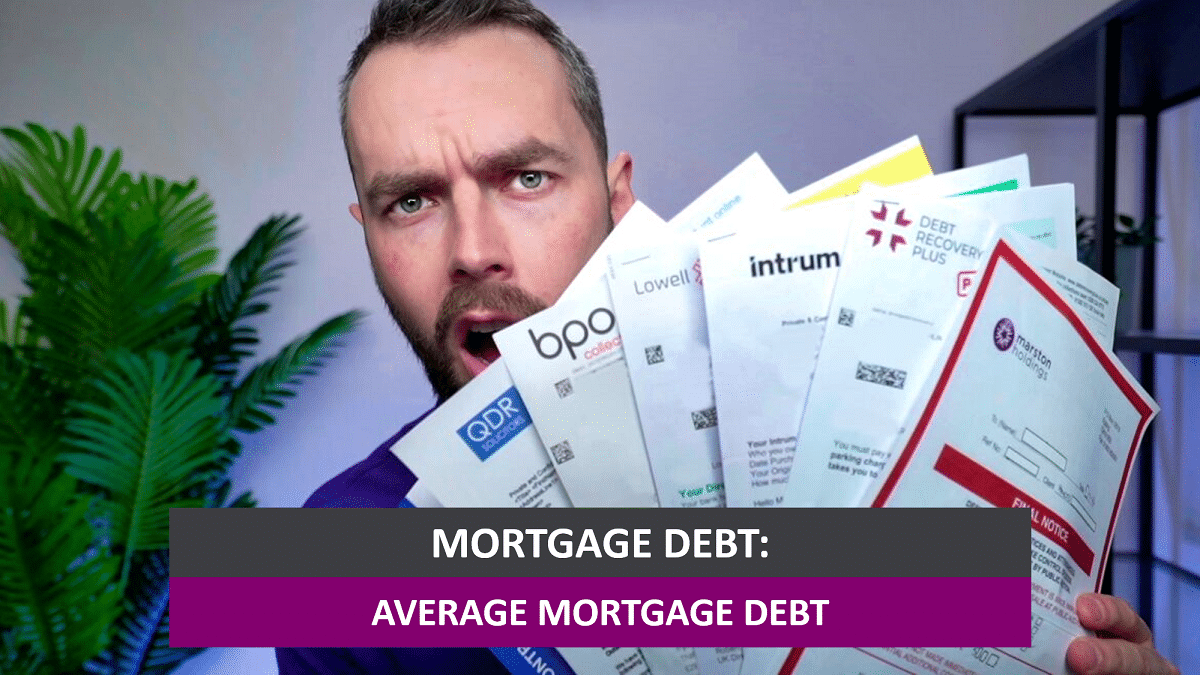 For free and impartial money advice and guidance, visit MoneyHelper, to help you make the most of your money.
In this post, we'll be looking at an overview of statistics detailing the average mortgage debt taken out in the UK.
In April 2018, the total household debt in the UK was £1.28 trillion of which £1.16 trillion (91%) belonged to property debt (mortgages and equity release).
This goes to show that an extremely significant portion of the debts owed by Brits is property debts.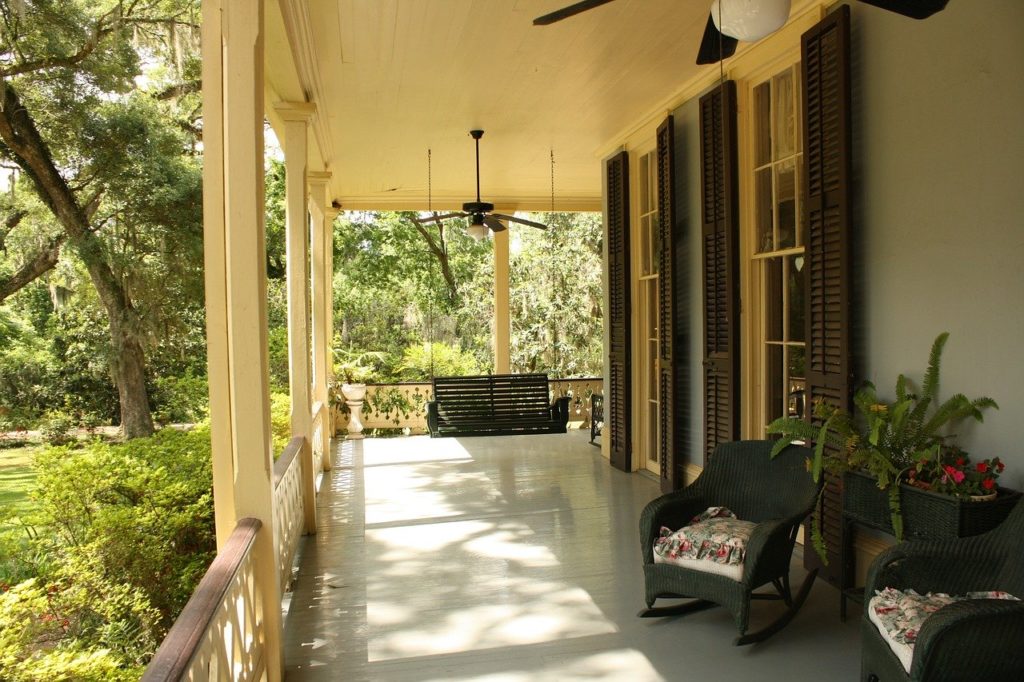 Quick Overview of Mortgages in the UK
The average mortgage debt in the UK in 2021 was £137,934. There has been a dramatic drop in mortgage approvals in 2022 (almost 87%) which has been mainly due to the COVID-19 pandemic.
The average price of a house in March 2021 was £231,855. This is a 2% increase from March 2020.
Overall Size of the Mortgage Market in the UK
As mentioned above, compared to other types of loans such as credit cards or student loans, mortgages take up a huge portion of the overall debt owed by Brits. At the end of 2019, residential mortgages in the UK were valued to be £1.5 trillion. This is a significant jump from 2018 when they were valued at £1.16 trillion.
The value of residential mortgages has increased by 3.9% since 2019. The amount of gross mortgage advances was valued at £65.8 billion in the first quarter of 2021 (up till March).
This signifies a 3.8% increase since the first quarter of 2019.
About £275 billion was borrowed in mortgage loans in 2019 alone. Compared to 2019, the value of new mortgage commitments has been 6% higher in 2021.
As of May 2019, there are a total of approximately 10.94 million outstanding mortgages in the UK.
Homeowner Mortgages vs Buy-to-Let Mortgages in the UK
As of 2019, 86% of mortgages given out were given out to homeowners whereas 14% of them were given out to debtors that were using the mortgage loans for buy-to-let investments.

This signifies a shift from the year of 2016 when it was about 83% for homeowner mortgages and 17% for buy-to-let investments.

Buy-to-let investments refer to people that take out a mortgage in order to invest in a second property.

This property is then 'let' out to a tenant who then pays rent to the debtor.
Average House Price in the UK
The average house prices in the UK have been seeing a steady and gradual upward trend since the financial crash of 2007/2008.
The average house price in March 2021 was £231,855 which is a significant rise from what it was in March 2019 (£227,283).

It is noteworthy that average prices have actually fallen slightly between January 2021 and March 2021 with them being £233,027 in January and £231,855 in March.

This fall in average house prices was most likely due to the COVID-19 pandemic.
First-Time Buyer Mortgages in the UK
Over 351,000 first-time buyer mortgages were approved in the UK in the year of 2019.

While this is a 5% decrease from the year of 2018, it must be noted that 2018 had the highest number of first-time buyer mortgages since 2006 (402,800).
In 2021 so far, the average size of a mortgage for first-time buyers is £170,301.
More than 60% of first-time buyers get mortgages that have a duration of more than 25 years.
Mortgages in Arrears in the UK
Having your mortgage in arrears means that you have payments that are overdue towards your mortgage. Your overdue payments are expressed as a percentage of your total outstanding balance.
In the first quarter of the year 2021, 72,380 homeowner mortgages were identified as having arrears of 2.5% or more of their total outstanding balance.
This actually signifies a 6% decrease in homeowner mortgages that were in arrears since the first quarter of 2019.
Within the total 72,380 homeowner mortgages, 22,050 mortgages were in significant arrears (10% or more).
A total of 4,420 buy-to-let mortgages were in arrears of 2.5% or more in the first quarter of 2021.

In the first quarter of the year 2021, 12 houses were being seized every single day as a result of mortgages in arrears. That amounts to one property being seized every two hours.
Remortgages in the UK
Remortgaging refers to the act of taking out a new mortgage in order to replace your old one. This could be a new mortgage with your old mortgage provider or one with a different mortgage provider entirely.
This may be done in order to raise some money, lower the interest rate on a mortgage or to consolidate one's debt.
While remortgages are often rare since they are hard to secure due to most applicants having a poor credit score, they have shown an increase as of December 2019.
In December 2019, there were 16,820 new remortgages with additional borrowing. This is 5.9% more new remortgages that occured than in the same month the year before that (2018).
The average additional amount of money borrowed in November 2019 was £50,702.
As for pound-for-pound remortgages without additional borrowing, 16,490 of them were approved in November 2019. This is about 0.5% lower than the number of pound-for-pound remortgages approved in December 2018.
Key Takeaways
The size of the UK's mortgage market has remained steady throughout the last ten years despite having a few flat years in between.
When we look at the total mortgage amount owed over the years, it has been steadily increasing with it being £1.16 trillion in 2018 and £1.5 trillion at the end of 2019.
As compared to credit card debt and student loan debt, the interest rates on mortgages have been comparatively low on average.
With a low interest rate and a seemingly stable demand for property, the mortgage market continues to be a very competitive space in the UK as compared to other forms of loans such as credit cards.
Judging by the ever-rising rate of mortgage loans in the UK, it seems as though debt due to mortgages is definitely going to be the major contributing factor than other types of debt.
One concerning thing that should be noted are results from a research conducted in early 2021. The goal of the research was to find how the money from mortgage loans was being utilised.
As high as 40% of the debtors interviewed stated that they needed the money for basic living costs. A large majority of them are having issues with managing finances.
The median household income in the UK in 2019 was £29,600.
Conclusion
Analysing and studying statistics can give us great insight into trends within the mortgage market.
While the COVID-19 pandemic has certainly caused some interesting shifts in the market, it's still proving to be an extremely competitive space.
As a debtor, some of these trends can also help you get some perspective and understand what type of mortgage options could be most suitable for you.