Best Home Improvement Loans – Complete Review 2022
Have you been searching for the best home improvement loans? Before you apply for a loan to complete a home makeover or building work, you need to know where the best home improvement loan rates are.
In this guide, we explain what home improvement loans really are and provide food for thought when searching for the best home loans. Read on now!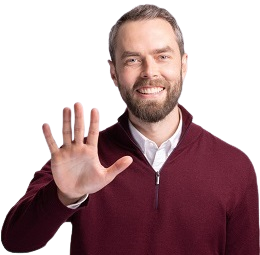 Find the best homeowner loan offers
Get a decision within an hour
Quote won't affect your credit score
GET STARTED
What type of loan is best for home improvements?
Home improvements don't come cheap. From new furniture to paying for contractors, the cost of enhancing your property comes at a cost that many cannot afford upfront. That's why there are many options to access credit to pay for home improvements, not least a home improvement loan. These loans are specifically offered so homeowners can pay to improve their home.
There are other loans and ways of funding home improvements too, which we outline at the end of this guide. Make sure you stick around for those!
What is a home improvement loan?
Home improvement loans are a type of personal loan that is available to homeowners (including with a mortgage) for the purposes of home improvements and renovations. The lender will provide a lump sum loan amount into your bank account ready to pay for furniture, decor and contractors. Many families use them to pay for a new kitchen or bathroom, loft conversion or conservatory.
The money is then repaid through monthly repayments consisting of repayment of the principal amount and an interest rate. You may be able to pay the loan off early, but doing so may subject you to early repayment fees. Only consider and apply for a home improvement loan through a legitimate lender that is authorised and regulated by the Financial Conduct Authority.
The different types of home improvement loans
There are three types of home improvement loans, although two of them are far more common than the third. These are an unsecured loan, a secured loan and a guarantor loan.
An unsecured home improvement loan does not list any assets as collateral within the credit agreement. This means the lender cannot automatically repossess an asset to repay a loan when you fail to meet your repayments. However, unsecured personal loans can still be chased through the legal system which can result in bailiffs and charging orders.
Home improvement secured loans do list assets as collateral within the loan agreement, such as cars, homes and home equity. If you do not pay what is owed, the lender has the automatic right to repossess these assets and sell them to pay back the loan. Any remaining funds would be yours to keep.
A secured loan provides greater assurance to the lender that you will repay or that they will get the money back more easily if you don't. As a result, you might be able to borrow more or receive a lower interest rate using a secured loan.
A home improvement guarantor loan is a loan that is used when the applicant does not have a good enough credit rating to get a home improvement loan independently. The guarantor agrees to make repayments if the main applicant does not, and they may have to list their own assets as collateral. This type of loan for home improvements is less common.
How long do home improvement personal loans last?
Lenders will offer home improvement loans with varying repayment periods. And the loan term you are offered might be based on personal circumstances and your credit history. In general, home improvement loans are repaid over a period of time between one year and five years. Some larger secured loans may have repayment periods lasting longer.
What should I consider with a home improvement loan?
When considering a home improvement loan, the first thing to consider is if you want to look for secured or unsecured loans.
Using a secured option may enable you to access more credit (if required) and it may help you get a lower interest rate. However, with a secured loan you are putting assets at risk and you could even lose your home. It will be a personal decision whether you feel comfortable doing so, as unforeseen circumstances – such as injury or illness – could affect your income.
The rate of interest is undoubtedly one of the biggest considerations when looking for these loans – and comparing your options. Everyone wants to borrow money for less, and this means finding a loan with lower interest.
We've explained how these rates are advertised between lenders below. Read on!
Home improvement loan rates explained
Lenders must advertise any loan product, whether it be a home improvement loan or otherwise, by using an annual percentage rate that at least 51% of applicants are offered or better. This is known as the representative APR.
This rate will be used on any home improvement loan calculator to predict what your repayments would be if you were approved for a loan. The calculator uses the amount you need to borrow and how long you want to repay the money to calculate repayments based on the APR representative.
It's important to know that different representative rates can be advertised for different amounts. Many lenders prioritise advertising a single representative rate, which is their lowest rate. This is typically for loan amounts between £7,500 and £15,000. Loans below or above this value may have a different representative rate.
However, because applications are based on individual finances and your credit score, the rate you are offered can still be much different. Remember that nearly half of applicants are likely to receive a different rate, which could also be lower.
What are the best home improvement loan rates?
At the time of writing and subject to change, the lowest interest rates on home improvement loans are found for loans between £7,500 and £15,000 – sometimes as much as £19,950. There is a selection of high street banks and online banks advertising representative interest rates below 3%.
The best place to get a home improvement loan
Our research – which is time-sensitive and can change – suggests that the best places to find the cheapest home improvement loans are with the UK's most established high-street banks and online supermarket banks. Many of these advertise representative examples below or just above 3% for certain loan amounts.
Best home improvement loan examples
Below are some examples of the best home improvement loans based on representative APRs. They are not in a particular order and they may not be the very best home renovation loans around. You should research yourself and consider other lenders beyond this list. It is not exhaustive and their loans may have changed since this guide was published.
Nationwide

Nationwide currently have a representative rate of 2.9% for loans between £7,500 and £15,000. They also have a slightly longer repayment period lasting up to seven years.
Post Office

The Post Office also allows repayments to be spread over seven years if needed. Their representative rates change from as low as 2.9% up to 13.5%.
MBNA

MBNA advertises a representative rate of 2.8% for some loan amounts. You can borrow up to £25,000 with this lender.
Tesco

Tesco advertises a competitive representative rate of 2.9% for loans between £7,500 and £15,000 that will need to be repaid within one to five years.
M&S Bank

M&S Bank offers a home improvement loan between £1,000 and £25,000 with representative rates ranging from as low as 2.8% to 21.8% depending on the loan amount.
Virgin Money
If you need between £7,500 and £15,000 then Virgin advertise a representative rate of 2.9%. The representative rate for lower or higher amounts is higher.
Sainsbury Bank
Sainsbury Bank offers a similar home improvement loan to Virgin with their lowest representative rate reserved for those needing between £7,500 and £15,000, also 2.8%.
Hitachi Personal Finance
This online lender offers home improvement loans between £1,000 and £25,000 to be repaid over five years. The lowest of their representative rates is 3.2%
NatWest
Natwest advertises these loans up to £50,000, and if you take out a bigger loan you get as long as ten years to repay. Loans between £7,500 and £19,950 are advertised with a representative rate of 3.4%.
Interest-free home improvement loans
There are no interest-free home improvement loans at the time of writing. It would not make sense for a lender to offer a loan and create their own risk without making a profit out of doing so. If you want to access credit and pay 0% interest, then you may want to consider a credit card instead.
Some credit cards are provided with an initial period of 0% interest before switching to a fixed or variable rate. If you can access enough credit from one of these credit cards and repay before the initial 0% offer ends, you could borrow with zero or minimal costs – and improve your credit score in the process.
However, there will be limitations to doing so and you are not likely to fund large-scale renovations with one of these cards and then repay within the 0% period. You would still need to make minimum monthly payments on the capital borrowed.
Is a renovation loan a good idea?
A home improvement loan, also known as a renovation loan, can be a good idea if you are set on making home improvements. If you do not have the money upfront, these loans can provide you with the credit needed to make the changes to your home for improved quality of life.
Moreover, enhancing your home can increase the property value and your home equity, which is especially beneficial if you plan on selling the property in the near future.
As is the case with all loans, there are risks associated with using a home renovation loan. Not being able to repay due to unforeseen circumstances can create a debt problem or even cause you to lose valuable assets.
Other ways to fund a home renovation
Home improvement loans can be a fantastic way to fund home projects – but they're certainly not the only way. Don't be drawn into only considering these loans just because they are named after your purpose for the money. The other credit options may allow you to do the same projects for cheaper. Compare them with:
Credit cards
Personal loans (generic secured, unsecured and guarantor loans as applicable)
Home equity loans
Remortgaging options
And the cheapest way to renovate a home of all – save some of your income over time and use your hard-earned cash to pay upfront.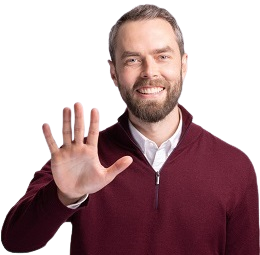 Find the best homeowner loan offers
Get a decision within an hour
Quote won't affect your credit score
GET STARTED
Still got a home loan question?
If your question wasn't answered above, it was probably answered on one of our other home improvement loan guides. We might have even dedicated a full article to it. See for yourself by searching your home loan questions into the MoneyNerd website search bar!