Can Councils Backdate Council Tax? How Far Can They Go?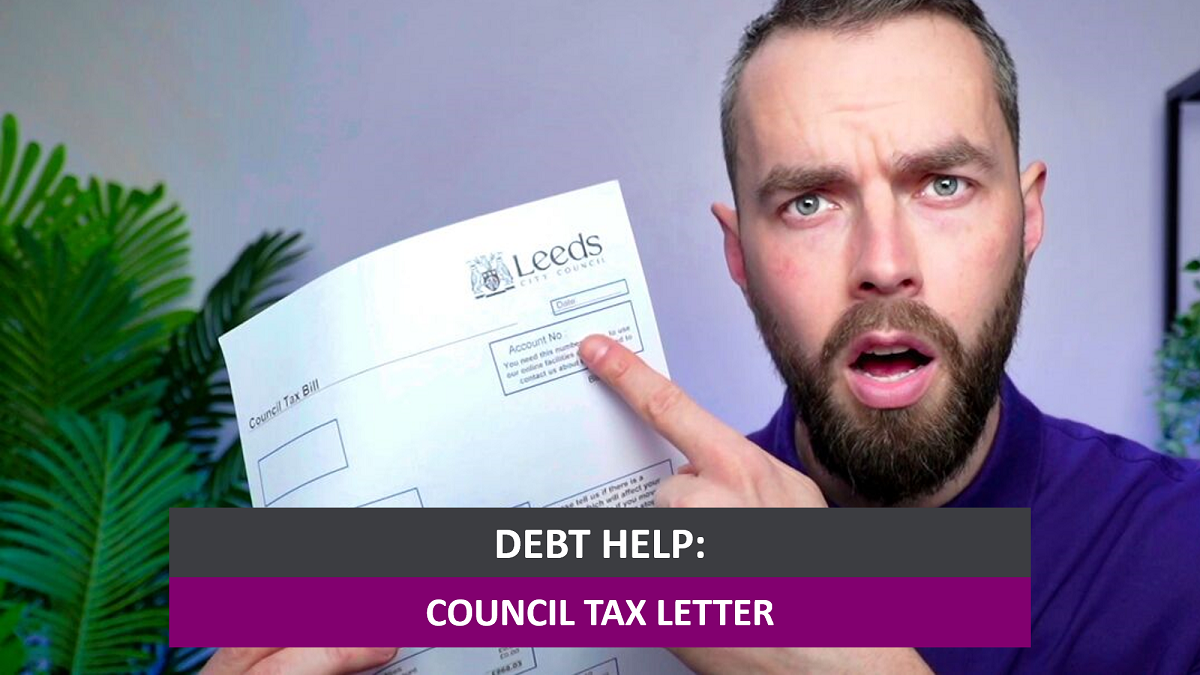 For free and impartial money advice and guidance, visit MoneyHelper, to help you make the most of your money.
Financial problems, low income and admin errors can make paying your council tax difficult. If you've been missing these tax payments recently or been told you owe money from years previous, you might be wondering if councils can backdate council tax. Find the answer to that question here!
We explain everything there is to know about backdated council tax, and even how you might be able to apply for credit back. Or head to the end of our guide for quick answers to backdating council tax FAQs.
Got a specific legal or finance questions?
Sadly, I can't give out personalised advice or help. However, I can share some of my favourite services.
Currently, I use JustAnswer (an online lawyer chat service) a lot!
In fact, it's pretty sneaky but I use a little loophole where I pay £5 for a 7-day trial to talk with a lawyer or financial advisor about my specific situation.
Once I've got my answers, I simply cancel the trial before the 7-days are up.
Last time I got out of a £271 parking fine using their help!
So if you've got specific legal or financial questions, paying £5 to get them answered might be a no-brainer.
You can try it out below.
Just make sure to cancel before the 7 days are up.
Your council tax contributes towards things like the fire service, health and social care, bin emptying services, sewerage works, schools, road maintenance and much more.
Every property is placed in a council tax band based on the size of the property and nearby amenities; each band dictates how much needs to be paid. For example, the rates you pay in London can be higher due to nearby services.
Nearly every person living in a UK property – unless you are a full-time student – must contribute.
It's common for a property to be in the wrong council tax band, and you can make an application to the registered office at your authority to have your property tax band investigated. People with a low income and disabilities can claim a reduced rate.
What happens if you don't pay your council tax?
If you fail to make a full payment on your council tax bill, the council will automatically write to your address and request the payment within seven days of the date of the letter. If you are a person named on the council tax bill, you will be responsible for the payment.
If after seven days the council does not receive your payment, they will make a further request and may even request the full year's council tax to be paid immediately. This is a good reason to aim to repay the missed payment within the seven days.
People on a low income can agree to a repayment agreement that doesn't cause them hardship.
Will the council take me to court?
If the council tax is still not paid, they may then start court proceedings and ask a judge to instruct you to pay.
But before they start this process, they are likely to make an information request via the courts to make sure it is worthwhile taking you to court. For example, they can use this process to find out about how much you get paid or financial details, i.e. if you can afford to repay
They could then apply for a county court judge to make a decision on the case, evaluating evidence provided to them by the council and any of your evidence if you dispute the payment owed.
In the case of council tax debt, the court order is known as a liability order. If the judge rules in favour of the council, you are now legally liable to make the payment as soon as possible. You can accept or dispute the decision.
What happens If I ignore a liability order?
If you are legally liable to repay the debt and you ignore the judge's instruction, the council can then apply to use bailiffs to recover the payment. If the bailiffs are not able to recover the payment or agree to a repayment plan (CGA), they will try to repossess goods and sell them to clear your debts. They must inform you of the date they intend to come to your home.
Some vulnerable people can prevent these bailiffs from coming to their home, even if they are responsible for the debt. But those that cannot are subject to expensive bailiff fees, so agreeing beforehand will benefit you.
Can a council backdate council tax?
Councils can backdate your council tax bill if you have not been paying enough due to a wrongful reduction claim, or give you money back if you should have been claiming a reduction.
Let's start with the good news…
Can you backdate a council tax refund?
If you have been paying your council tax in full but were eligible to receive a discount for reasons such as your age (age 18 and below don't pay), disabilities, or receiving a state benefit like pension credit, your council tax can be backdated and you will be owed a refund.
You might have credit in the hundreds or thousands of pounds you are owed back.
If you want advice on how to claim a council tax reduction from today, we recommend checking out this handy council tax reduction guide from Citizens Advice!
You can make an application for a reduction directly with local councils.
Can the council backdate council tax underpayments?
Of course, it can work the other way as well.
If you have received a council tax refund wrongfully – maybe your circumstances changed – the council can claw the underpayment back. You can use a Council tax enquiry form to report a change of circumstances. There are sometimes online versions of this form; search their website to find it!
For this reason, it's always best to inform your local authority if your circumstances or income change, or those underpayments will catch up to you.
How far back can council tax be recovered?
If you have been claiming a council tax reduction in error, the council can recover all the underpayments on your account.
If you want to claim a refund on overpayments, you can backdate them to as far back as 1993 when council tax was first introduced. However, you will need to provide good evidence of why you never made a council tax reduction claim in the first place.
The above is not the same as being chased for council tax arrears. Read on to discover how quickly a local authority must apply to recover your council tax debts before it's too late.
How long can you be chased for a council tax debt?
The length of time local authorities can chase you for council tax arrears depends on where you live. For some people it is six years, and for others it can be as long as 20 years.
In England and Wales, council tax debts are covered within the Statute Barred law. This is a law that states debts cannot be recovered after six years from your last debt repayment or acknowledgements of the debt. It is a way to put a time limit on debts and prevent the courts from becoming overwhelmed with older debt claims.
In Scotland, the Statute Barred rule is slightly shorter at five years. However, council tax debt in Scotland is excluded from Statute Barred. The length of time you can be chased by councils in Scotland is 20 years.
Has paying your council tax debt become too difficult?
If you have received a backdated council tax bill or your current council tax repayments have become unaffordable, there are some things you should do first:
Call your council to explain the situation. Some debtors hide from the problem but it will make things worse. The council will make adjustments or agree to a repayment plan so the debt doesn't escalate.
Search for a debt advice service from a debt charity. They can support you through the process of making regular repayments and help achieve your aim to become free from debt. They support you to get credit back too!
Create a budget to calculate where you can cut spending and how much you can afford to repay in any council tax account repayment agreement. Always do this before you accept any repayment terms.
Can council tax arrears be written off?
It is possible to get your council tax arrears written off using debt solution services. And councils have this power themselves.
If your council tax debt becomes Statute Barred, this is not the same as having the debt wiped. Although you can't be chased for the council tax debt, it has not been written off and still exists. You can ask the council to write off the debt at this stage.
But there are services to write off your council tax debt!
You can include council tax debt if you apply for a Debt Relief Order, and it might be accepted within some Individual Voluntary Arrangements. In these solutions, the council tax debt is not written off immediately but will be wiped eventually. Some councils might not accept an IVA.
A council tax debt can be included in a bankruptcy application as well, wiping it immediately if it is accepted by the Official Receiver (the office that decides on your bankruptcy application).
Quickfire Backdating Council Tax FAQs
Can I go to jail for council tax debt?
Unlike most other debts, there is a small chance that you could be sent to prison for not paying a council tax debt. The length of time in prison is relatively short but can stretch up to 90 days in rare cases.
It's rare that anyone will be sent to prison for not paying, especially if you're on a low income and cannot feasibly repay.
Can I backdate a council tax refund?
You can backdate a council tax refund if you have been overpaying. The common reason for overpayment is because the property is in the wrong council tax band or because you have not been claiming the correct council tax reduction.
You can make an application to backdate the refund for any period since council tax payments were introduced in 1993. With good application evidence, there is no reason why the authority will not accept your refund claim.
Can councils backdate a council tax debt?
At the same time, councils can backdate council tax to recover underpayments. The common reason for an underpayment is that your personal or financial situation improved and you forgot to notify the council, meaning you kept receiving a reduction when not eligible.
Councils are likely to agree on a repayment schedule to spread the value of your debt. This repayment agreement will take into account low income to support easier repayments.
How long can I be chased for council tax debt?
The period of time you can be chased for council tax arrears depends on your location. In England and Wales, you can only be chased for six years as per The Limitations Act 1980, as long as you have not already been subject to a liability order.
In Scotland, the period of time you can be chased for council tax debt is 20 years.
Support Paying Your Council Tax Debt!
If you need more support and guidance to overcome a debt to the council, reach out to the debt charities in the UK offering free advice. Their team will deal with your specific situation with empathy and confidentiality. Don't worry if you have low income. They can help!