Can You Get Debt Written Off Due to Mental Health Illness?
For free & impartial money advice you can visit MoneyHelper. We work with The Debt Advice Service who provide information about your options. This isn't a full fact-find, some debt solutions may not be suitable in all circumstances, ongoing fees might apply & your credit rating may be affected.
Featured in...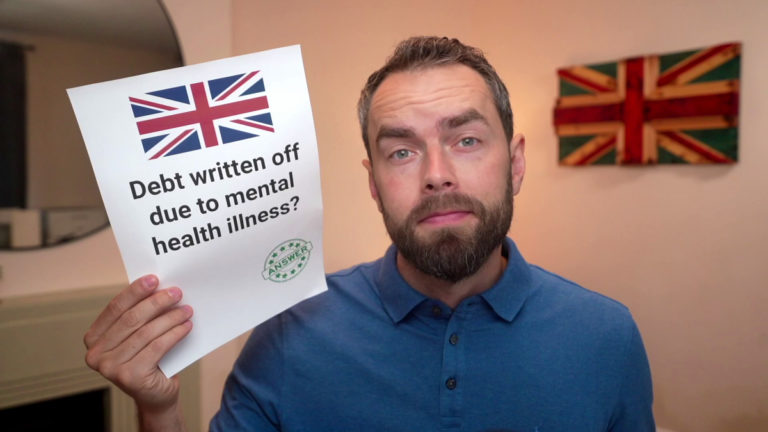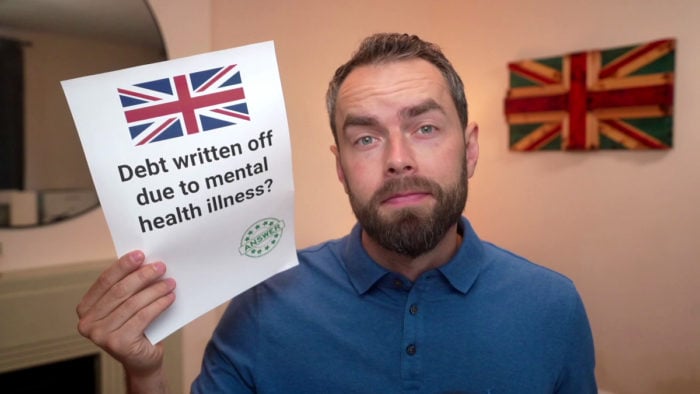 Are you worried about your debts because of mental health issues like ADHD? You have come to the right place.
Each month, over 170,000 people visit our website seeking advice on debt problems, so you are not alone.
In this article, we'll help you understand:
 How debt can affect your mental health
 Why there is a link between ADHD and debt
 How to ask for your debt to be written off due to mental illness
 What to do after your loan is written off
 Where to find more help
We know that dealing with debts can be hard, especially when you are not feeling well – many of us have faced the same worries.
But we're here to help you understand your options and learn more about how you can manage your debts when you are dealing with mental health illnesses. Let's dive in.
Debt & Mental Health – How Does Debt Affect Mental Health?
The Link Between Debt and Depression
The Link Between ADHD and Debt
Can you Ask for Debt to be Written off due to Mental Illness?
Convincing Creditors to Write Off Debt
Under the Financial Conduct Authority (FCA) guidelines, lenders are required to treat people with mental illness fairly. Creditors should also consider writing off a debt if you're unable to pay because of your illness.
Not employ debt collectors.
Contact you only at specific times.
Give you extra time to deal with your situation.
Bring in specialists to help you handle the situation.
Notice of Correction
Debt and Mental Health Evidence Form (DMHEF Form)

Be sure to ask your creditors to write off your debt if you feel your mental health condition is causing you not to pay. You should do this in writing and send some medical evidence of your condition. Some creditors may be willing to forgive your debt if you're mentally ill.
Writing Off Debt Using Insolvency
Debt Relief Orders
Individual Voluntary Arrangement
Bankruptcy
What Happens After a Loan is Written Off
Get Help
Remember, you don't have to deal with your debt problems alone. Speak to a debt advisor for free from an organisation such as National Debtline or Citizens Advice.
Getting advice can help you feel less anxious and stressed. That's how you get control of your life.
Frequently Asked Questions About Mental Health and Debt
Will my creditors be more considerate if I shared my mental health issues?
Yes, it's a possibility. Once you inform your creditors of your situation as honestly and clearly as you can, they may become willing to make specific concessions pertaining to your loans. Also, in some cases, when creditors realize that they're most probably not getting repayments from you, they may even be willing to write off your loans.
How long before a loan becomes uncollectible in the UK?
For most types of loans, they become uncollectible six years after the point where your creditor last contacted you about the loan or six years from when you and your creditor last acknowledged the loan. For mortgage loans, however, the limitation period is twelve years after the point where your creditor last contacted you about the loan or twelve years from when you and your creditor last acknowledged the loan.
Can I ignore my debts?
No. I don't recommend that you ignore your debts. If you keep ignoring them, they won't just disappear. On the contrary, your interest will keep racking up and your credit score will take a hit when you miss your payments.
How far are debt collectors allowed to go?
Collectors may call you or confront you to ask you to pay your debts back. If they try to be coercive or threatening, you need to know how to avoid them. They're not allowed to threaten to take you to court. If they try to do so, it's considered a form of harassment under UK law.
Can creditors take money from my wages?
Yes. Creditors may attempt to take money from your wages to contribute to your payments via a court order. An order of this nature is referred to as an "attachment of earnings" order.
Can I go to prison for debt?
No. In the UK, you won't be jailed for not having the money to pay back your debts. The only situation where you can potentially be jailed is if you've actively committed fraud in dealing with your debts.