Have you received a letter from Capital Resolve Debt Recovery and looking for some answers on how to deal with it?
In this article we will cover the steps you need to take to protect yourself from them as well as what you can do to stop them from harassing you, providing a guide of what powers they do and don't have and the best ways to deal with them.
In this guide, we will also provide places that you can contact to find support and advice on handling them and strategies that have worked in order to stop them from chasing the debt.
Who Are Capital Resolve
The full name of the company is Capital Resolve Limited and it's very important that you make sure the letter you received is actually from them and not a scam.
They are a company that specializes in collecting debts from individuals or businesses on behalf of their clients.
Typically they will send you a statement showing the amount owed and which particular client it is owed to.
It's very important that you check you actually owe what they say you do as there could be a disconnect between Capital Resolve and their client and it's possible you already paid what they are chasing.
First of all you should do the following:
Check you owe what they say you do
Do you actually owe them money? Is it scare tactics and you have actually paid the bill to the original client or are they in the right and you do have money that you owe.
It's vital that you do not just take their word at face value, you need to ensure that you owe what they say you do otherwise you could end up paying for something more than once.
Find your best debt solution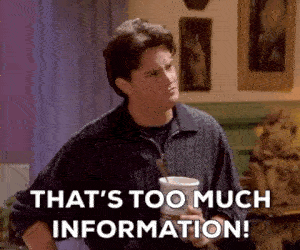 Is all this information starting to feel overwhelming? Don't panic! I've put together a 4 question debt calculator so you can quickly and easily find the best solution for you. Answer the four questions now.
Fishing Letters
There have also been reported instances of this company sending out what are known as 'fishing letters' i.e. somebody with a similar name to you has a debt showing on their credit score, Capital Resolve get in touch hoping you reply with questions.
What you should do with this type of letter is wait for a follow up with specific details on the debt you owe, who you owe it to and from when the debt comes from.
Despite their professional looking website and the claim that they want to help, they may not always be overly concerned with whether the right person pays the debt as long as they receive money for it.
How old is the debt
You should check how old the debt is that they are chasing you for, in the UK there is a law that states there is a time limit on how long companies have to chase you for debt.
Once this has expired the debt becomes known as being statute barred, it's possible to find out whether your debt is statute barred by checking your credit score.
The most reputable company to use to check your credit score and whether there have been statute barred debts is https://www.experian.co.uk who provide a free credit report.
If you check your credit score and it does not state any debts or that the debt has been statute barred then you do not need to pay anything to them.
What powers Capital Resolve Don't Have
If the debt is valid then it's important you know what powers Capital Resolve have and the ways that they can make you pay your debt.
It's important to note that Capital Resolve only have similar amounts of power to the company that you owed the debt to in the first place.
Often companies in this industry will resort to underhand and border line illegal tactics to make you feel stressed and under pressure and like you must pay them.
Some of the tactics they aren't allowed to use are:
Calling at unreasonable times such as the middle of the night or first thing in the morning

Discussing your debt with a family member, a house mate or somebody that you have not given them express permission to talk to

Adding unreasonable additional charges such as additional collection fees, something that companies like this are only too used to doing to boost their revenue

Using jargon such as legal or technical language to frighten you into paying the debt

Sending letters that have a similar appearance to court forms

Pressuring you to take on additional debt to pay off the debt that they are chasing for, this is known as financial harassment
If they try any of these tactics in an attempt to get you to pay it's best to get in contact with either a debt advice company that is used to dealing with companies such as this one or the Citizens Advice Bureau if you feel they have really overstepped the mark and you have nowhere to turn.
The Citiziens Advice Bureau can be reached on 0300 330 1313 between 9AM and 8PM and have advisors that are trained to provide you with the most relevant information and advice to help you feel less stressed and pressured.
What Capital Resolve Can Do
Now we have covered what they aren't allowed to do, and hopefully put your mind at ease, it's important to know what they are allowed to do.
Some tactics they may employ are:
Sending doorstep collectors, this involves them coming round to your house in an attempt to get you to pay at the door, it's important to note that they aren't bailiffs and they aren't allowed to come in and seize your assets.

They can add interest and charges as long as they are reasonable, the charges they add often aren't reasonable and you can negotiate with them to get them to lower their charges.

Take money from connected accounts, for example if you owe money on a credit card and have a current account with the same bank they are allowed to take a payment if they warn you in advance, this is known as the banks right to offset

They can apply for a county court judgment against you impacting your credit score and making it hard for you to access credit sources in the future
If you receive a CCJ it's important that you fill in the court ordered forms and make an offer of repayment, if you don't then they are able to take further action against you such as adding interest and applying to go through bankruptcy channels.
They can issue a notice of default, if this goes through and you do not take action to remedy it, it will appear on your credit score for the next six years making it difficult to access sources of credit for that period
Numbers they may call you from
Capital Resolve may call you from any of the numbers below, it's better to have an idea of who it might be when you answer the phone so that they do not catch you off guard and you can prepare what you would like to say them:
0138 642 5425
0138 642 5400
0138 642 5406
It's also best if you do not take these calls late at night or early in the morning, they shouldn't be calling you at these times anyway due to it being harassment however it does not tend to stop them from calling you when you may not be as alert as you want to be or to put fear and doubt into your mind so that you think about it all night instead of sleeping.
Strategies
You Don't Recognise The Debt
If you don't recognize the debt as being yours then it's best to send them a prove it letter asking for specific details relating to the case, something that happens frequently as can be seen in a Legal Beagles forum thread is that they send a letter or make contact with an individual via telephone without first ensuring the debt actually belongs to them.
An example prove it letter is below:
Dear Sir/Madam

Account No: xxxxxxxxxxxxxx

You have contacted me regarding the account with the above reference number, which you claim is owed by myself.

I would point out that I have no knowledge of any such debt being owed to CREDITOR
I am familiar with the Consumer Credit sourcebook of the Financial Conduct Authority (FCA) which states the following rules.

"A firm must not ignore or disregard a customer's claim that a debt has been settled or is disputed and must not continue to make demands for payment without providing clear justification and/or evidence as to why the customer's claim is not valid." 7.5.3

"A firm must suspend any steps it takes or its agent takes in the recovery of a debt from a customer where the customer disputes the debt on valid grounds or what may be valid grounds." 7.14.1

"Where a customer disputes a debt on valid grounds or what may be valid grounds, the firm must investigate the dispute and provide details of the debt to the customer in a timely manner." 7.14.3

"Where there is a dispute as to the identity of the borrower or hirer or as to the amount of the debt, it is for the firm (and not the customer) to establish, as the case may be, that the customer is the correct person in relation to the debt or that the amount is the correct amount owed under the agreement." 7.14.4

"A firm must provide a customer with information on the outcome of its investigations into a debt which the customer disputed on valid grounds." 7.14.5

"Where a customer disputes a debt and the firm seeking to recover the debt is not the lender or the owner, the firm must:
(1) pass the information provided by the customer to the lender or the owner; or
(2) if the firm has authority from the lender or owner to investigate a dispute, it must notify the lender or owner of the outcome of the investigation." 7.14.6

In not ceasing collection activity whilst investigating a reasonably queried or disputed debt you are using deceptive/and or unfair methods.

Furthermore, ignoring and/or disregarding claims that debts have been settled or are disputed and continuing to make unjustified demands for payment amounts to physical/psychological harassment.

I would ask that no further contact be made concerning the above accounts unless you can provide evidence as to my liability for the debt in question.

I await your written confirmation that this matter is now closed. Otherwise I will have no option but to make a complaint to the trading standards department and consider informing the FCA of your actions.

If appropriate I will also take this matter forward as a complaint to the Financial Ombudsman Service and Information Commissioner's Office.

I look forward to hearing from you.

Yours faithfully

(Type your name, DO NOT SIGN IT)
It's very important that you simply print your name rather than signing it as you don't want them to have your signature on file, it's highly unlikely they would do anything with your signature but it's not worth taking the risk.
If you recognise the debt
If you recognise the debt it's best to admit that you do owe the money but do not let them walk all over you, for example if they have added additional rates of interest or extortionate handling fees this is something that can be reduced.
If you can afford to pay the debt
If you can afford to pay the debt it's best to commit to a payment and the earlier that you can pay it the earlier their contact with you will come to an end and this is probably something that will result in peace of mind as well as being able to move on from the incident.
However if you cannot afford to pay the debt there are options open to you such as:
Agreeing to a repayment plan
It is in Capital Resolve's best interest to receive the payment from you, whether that is all at once or in stages, it is possible to agree a repayment plan with them.
Try to keep the repayment period reasonable but it should be tailored to your budget and something that you can afford to keep up with, do not let them pressure you into agreeing a repayment plan that you cannot afford.
Writing Off The Debt
If you truly cannot afford to repay the debt and it has gotten to the stage where you have no other way out then there are schemes available from the government to assist you, based on where you are living.
England/Wales/Northern Ireland
In England, Wales and Northern Ireland there is a government-backed scheme called the IVA (Individual Voluntary Arrangement), this combines all of your debts into one low monthly repayment that lasts for 60 months.
Once you reach the end of the 60 months as long as you have kept up to date with repayments the balance of the debt is written off.
I've put together a 4 question debt calculator so you can quickly and easily find the best solution for you. If you're eligible for the new government scheme, you could write off up to 85% of your debt! Answer the four questions now.
Scotland
In Scotland there is the Protected Trust Deed scheme, which operates in much the same way as the IVA scheme however it lasts for 48 months instead of 60.
It must also be written up by an Insolvency Practitioner and typically costs significant fees to setup.
Making A Complaint
Finally, if you feel that Capital Resolve have treated you badly and you would like to make a complaint against them there are several routes open to you:
The Financial Ombudsman
The Ombudsman is setup to protect the interest of individuals when it comes to dealing with organizations such as banks or debt collection agencies, they can be contacted on:
Email: [email protected]
Phone: 0800 023 4567
Credit Services Agency
All debt collection agencies must be legally registered with the Credit Services Agency in order to operate, if you feel that you have been harassed by Capital Resolve then fill out the agencies complaint form here:
https://cdn.ymaws.com/csa-uk.site-ym.com/resource/resmgr/complaints/csa_complaint_form.pdf
Once they receive your form they:
Review and register the complaint.
Send a copy to Capital Resolve
Send you confirmation of the complaint
The member then has eight weeks to directly contact you in an attempt to resolve the situation, this also gets sent to the agency and they review it to make sure it's sufficient.
The agency will then write to you and let you know of the outcome of their review and whether your complaint against Capital Resolve has been, in their eyes, adequately resolved.
Capital Resolve Debt Collection Contact Details:
Company Name: Capital Resolve Ltd
Other Names: Capital Resolve Debt Collection
Address:
Fountain Court
Vale Park
Evesham
Worcs
WR11 1LS
Contact Number: 01386 421995
Website: www.capitalresolve.com
Email: [email protected]
Numbers they call from:
01386425400
01386425425
01386425406