Do Bailiffs Work Weekends in 2022? Your Questions Answered
For free and impartial money advice and guidance, visit MoneyHelper, to help you make the most of your money.
Do bailiffs work weekends? If you've received a notice informing you that bailiffs are coming to your home, you can expect them to turn up on weekends. If bailiffs have already visited once or more, they can still turn up on the weekends. There are certain times and days that they should not come, which I will go into detail below. However, I recommend that you are always prepared for a visit if you're expecting a visit.
Beating Debt Collectors
There are several ways to deal with debt collectors and improve your finances.
Choosing the right way to tackle your debt could save you time and money, but the wrong one could cause even more harm.
It's always best to find out about all your options from a professional before you take action.
Fill out the 5 step form to get started.
Do Bailiffs Work on Saturdays?
In most situations, bailiffs do work weekends but generally only on a Saturday. They can come to your home and seize your belongings on any Saturday of the year, excluding Christmas Day. They can turn up at any time between the hours of 6 am and 9 pm.
It is a clever idea to be fully prepared for a visit at any time and on any day. Ensure all the members of the household know about the visit and what to do if the bailiffs arrive on the doorstep.
Do Bailiffs Work on Sundays?
Bailiffs should not visit on Sundays. Bailiffs should be aware of any religious or cultural festivals and be respectful during these times. However, they can turn up on Sundays so it's important not to let your guard down. Some bailiffs may also have permission to visit on religious days or even outside the usual hours of 6 am to 9 pm. The court order or warrant will state this information if it's relevant to your case.
You do have the right to complain if you believe the bailiffs are harassing you. I'll go into detail on how to make a complaint about bailiffs further on in this article.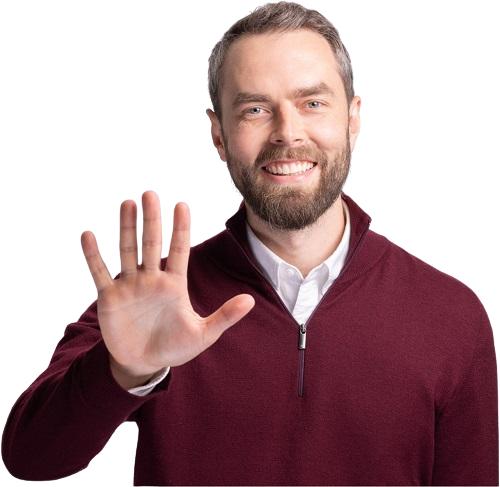 Are you struggling with debt?
Affordable repayments
Reduce pressure from people you owe
Stop interest and charges from soaring
Get started
Can Bailiffs Visit on Christmas Day?
In practice, bailiffs should not visit on Good Friday or Christmas Day and Sundays, in most cases. It is possible to make a complaint if you're visited on these days, as it could be classed as harassment.
What Hours Do Bailiffs Work?
Bailiffs can turn up at your home at any time, including Saturdays. However, The National Standards for Enforcement Agents do say that enforcement can only take place between the hours of 6 am and 9 pm. There are certain situations when enforcement beyond these hours is permitted. These circumstances are:
The court order states that bailiffs are permitted to work outside the hours of 6 am and 9 pm.
The bailiffs have already begun to seize your belongings between 6 am, and 9 pm, but they haven't completed the task.
If your belongings are located somewhere that operates outside the hours of 6 am to 9 pm, usually a business premise.
How to Make a Complaint About Bailiffs
Bailiffs are not allowed to harass or threaten you. Additionally, bailiffs should not:
Break into your home unless they have a warrant
Charge you incorrect fees
Take belongings that don't belong to the person or persons named on the court order
Take items classed as essential.
If you've received notice of a visit, I recommend taking a few minutes to read through my article that explains what bailiffs can't take. That will give you the information you need to ensure that the bailiffs don't do anything they shouldn't.
If you need to make a complaint you can do so by contacting both the bailiff's head office and the people, you owe the money to. There are further steps you can take to make your complaint, depending on the type of bailiff you're complaining about.
Private Bailiff
Most bailiffs are working for a private company. You can complain to the bailiff's head office and the company you owe the money. Additionally, if the bailiffs belong to a trade association you can make a complaint to the association they belong to. You can visit the following websites to search the name of the bailiff you wish to complain about to see if they are members.
High Court Enforcement Officers Association
Certificated Enforcement Agents Association
High Court Enforcement Officer
Raise a complaint about a High Court Enforcement Officer in writing and send it to the following address. Keep proof of postage and a copy of the letter you sent.
Civil Enforcement Policy
Civil Law and Justice Division
Ministry of Justice
102 Petty France
London
SW1H 9AL
Write a formal letter of complaint and ask a High Court Judge to consider if the bailiff can continue working, based on their behaviour towards you.
Civil Enforcement Officer or Court Bailiff
Use the online form to make a complaint about either a court bailiff or a civil enforcement officer. Find out the court the bailiff came from by using the GOV.UK online form so you know where to send the complaint.
How Much Notice Will I Have?
When you receive notice of a bailiff visit you have 7 working days before they're able to turn up at your home. If the liability order is for council tax arrears, you'll have 14 days' notice. I advise you to try to produce a solution to clearing the debt in advance of the bailiffs arriving at your home.
How Can I Stop the Bailiffs Coming to My House?
You can prevent bailiffs from coming to your home by clearing the debt in full or arranging instalments to repay the debt. Use the contact information provided on the notice and give the bailiff company a call. Offer affordable regular instalments if you're unable to clear the debt in full. Make sure the instalments are manageable by using my free budgeting tool.
You could also contact the company you owe the money to directly. However, you will still need to pay all additional costs added on to the original debt you owe, such as court costs and bailiff fees.
Bailiffs can arrive at your home on any day of the week. They should not come on Sundays, religious days, Good Friday, or Christmas Day. You do have the right to complain if you are being harassed by bailiffs. Use the information I shared above to protect yourself and prepare for potential visits. I have further articles below that will provide you with more knowledge if you're struggling with debt and are worried about bailiffs.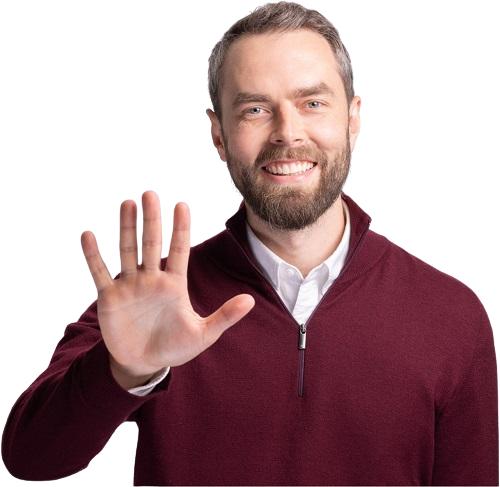 Are you struggling with debt?
Affordable repayments
Reduce pressure from people you owe
Stop interest and charges from soaring
Get started