First Plus Loan Debt (Elderbridge) Should You Pay? 2022
For free and impartial money advice and guidance, visit MoneyHelper, to help you make the most of your money.
If you have taken out a First Plus loan in the past and never fully paid it off, you may be getting chased for your First Plus debt.
This short article will tell you how to deal with First Plus debt and what you can do in different situations.
But first…
Don't worry, here's what to do!
You could get rid of Elderbridge Debt Collectors by writing off some of your debt.
There's several debt solutions in the UK, choosing the right one can take years off your debt, but the wrong one can be expensive and drawn-out.
Fill out the 5 step form to get started.
First Plus Have Sold Their Debt!
You should be aware that First Plus have sold their unpaid debts to another company by the name of Elderbridge.
This company never offers its own loans or credit services, but only buy unpaid debt from other creditors and loan companies and collects the debt.
If this sounds familiar and you receive Elderbridge debt letters, learn how to deal with First Plus Debt through our Elderbridge debt collection guide. Alternatively, you can find relative information right here.
Are you struggling with debt?
Affordable repayments
Reduce pressure from people you owe
Stop interest and charges from soaring
Get started
How to Deal with Your First Plus Debt Letters
The way you deal with debt depends on your situation.
If Your First Plus Debt Is Really Old
If the debt you are being asked to pay is old, it could meet the statute barred test and that means you don't have to pay a dime because it cannot go to the courts.
Statute barred debt is debt that is:
More than six years old
Not been acknowledged or paid in the last six years
Never received a CCJ
If your First Plus Debt is all of these, you can send Elderbridge a statute barred letter, with templates found on the best debt charity websites.
If They Haven't Proven Your Debt
The other way to deal with your First Plus debt letter is to request proof that you owe the debt. Elderbridge need proof of your First Plus debt to get the courts to enforce it. You ask for this with a prove the debt letter.
A template can be found here.
The benefits are that they may not have proof and you could get out of paying, or it will buy you some time to analyse your debt solution options.
Feeling like Chandler?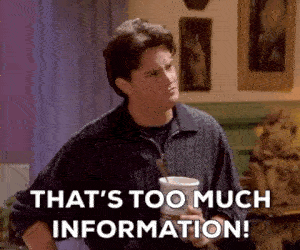 Is all this information starting to feel overwhelming? Don't panic! There's plenty of help available. You can get started below.
Paying Your First Plus Debt
If they prove your debt, it is best to agree a way to pay. There are different options available but the easiest is to agree on a payment plan that you can afford.
One of the other popular options for people with multiple debts is to use an IVA. These are somewhat like payment plans that last for five years, but all debt is wiped after the period ends – even if there is an outstanding balance remaining!
Can You Pay Off Your Debt with a First Plus PPI Claim?
First Plus were adding Payment Protection Insurance (PPI) onto their loans, and many debtors managed to claw back significant sums of money by making a First Plus PPI claim.
Some people received almost £40,000 back:
"Just wanted to share our success in a PPI claim with First Plus. […] Then a week later we got a cheque each, total amount a few pounds short of £39k! Yes they paid us almost £39,000 for our PPI claim, we couldn't believe it."
[Money Savings Expert Forum]
However, the deadline to make PPI claims has now ended. It finished in August 2019 so you will not be able to pay off your First Plus or Elderbridge debt with money from PPI claims.
Nevertheless, you can still use the effective methods mentioned earlier. Or find more useful tips and guidance from the MoneyNerd page of debt solution.
Are you struggling with debt?
Affordable repayments
Reduce pressure from people you owe
Stop interest and charges from soaring
Get started