Home Equity Loan Calculators – Work Out How Much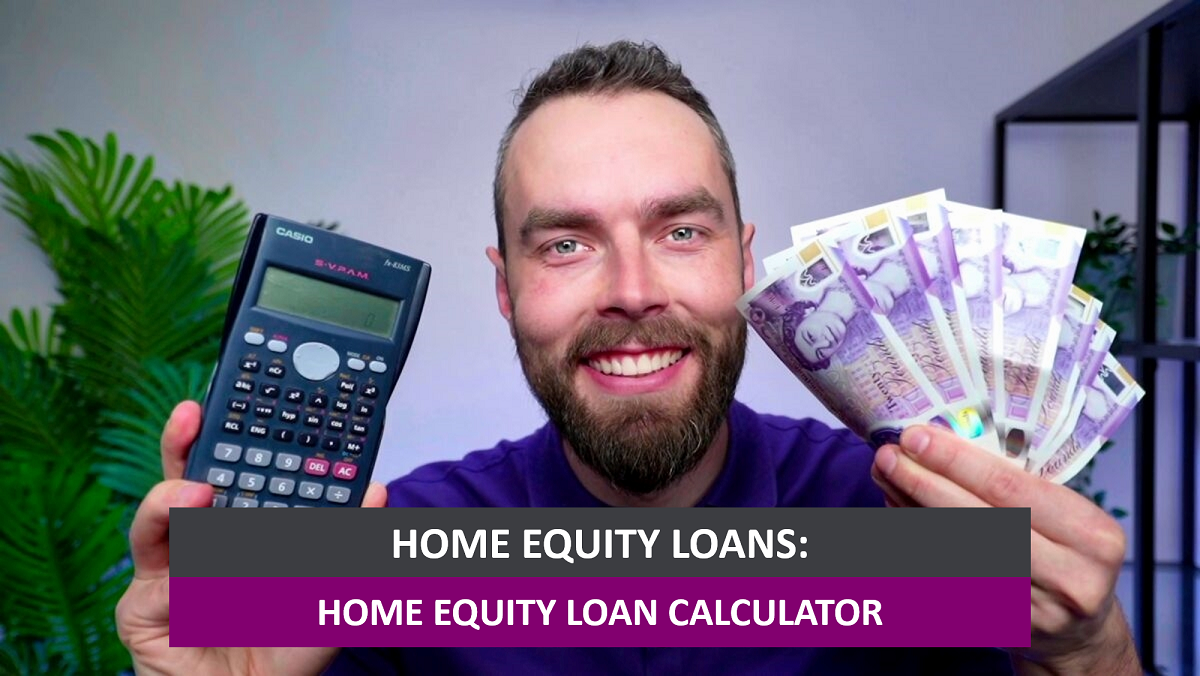 For free and impartial money advice and guidance, visit MoneyHelper, to help you make the most of your money.
A home equity loan calculator can help you compare your credit options. In this guide, we provide a crash course on home equity credit and answer the most common questions on home equity loan calculators.
Better understand a payment calculator for a home equity loan and your projected monthly payment with our assistance. For personal advice, always speak with a money advice group offering free services, or source a professional commercial service.
Don't worry, here's what to do!
There are several debt solutions in the UK that can be used to improve your finances. Choosing the right way to tackle your debt could save you time and money, but the wrong one could cause even more harm.
It's always best to find out about all your options from a professional before you take action.

Fill out the 5 step form to get started.
Home equity – quick recap!
Before we dive into the details about a home equity loan calculator, let's recap on what home equity really is.
Equity is the amount of an asset you own, less any outstanding debt owed on the asset. So home equity is the amount of your property you own outright, calculated by subtracting any debts you owe on the property. For most people, this will just be a single mortgage.
It is best understood with an example. First, you need to find out the property's value in today's market. Don't make the mistake of just using the amount of money you paid to buy the house. This can result in calculating your home equity incorrectly. Let's imagine the house is worth £200,000. You then subtract the remaining balance on your mortgage £50,000 for example. You would therefore have home equity of £150,000 (£200,000 – £50,000).
Home equity therefore increases by continuing to make monthly payments on your mortgage, or by factors that increase the property value. External factors may also decrease property value and therefore your equity.
Are you struggling with debt?
Affordable repayments
Reduce pressure from people you owe
Stop interest and charges from soaring
Get started
What is a home equity loan?
A home equity loan is a type of loan that is secured against your home equity, meaning you could be forced to sell the property to repay the full loan amount if you do not keep up with monthly payments. Once you have the loan, you will pay it back in instalments plus interest.
These loans offer large amounts of credit and are usually used to complete costly home renovations, debt consolidation, pay off other mortgages, buy cars, pay for postgraduate education, or help families get on the property ladder. The UK Government's new help to buy equity loan scheme is also assisting with the latter, which we discuss at the end of this guide.
You should only search for a loan or HELOC (see below) with a lender that is authorised and regulated by the Financial Conduct Authority.
FREE Credit Report FOR LIFE!
I've snagged a deal for you..
Spot errors that could be ruining your credit report
Simple actions to improve your credit score
Better score, better deals
GET STARTED WITH CREDIT KARMA
Home equity line of credit (HELOC)
A home equity line of credit works in the same way as home equity loans with some notable differences. The first is that the money is not paid out in one lump sum. Instead, the homeowner can access funds over a draw period lasting many months or years. During the draw period only interest payments are usually made, and then after the draw period ends both capital and interest are repaid.
Another difference is usually found in the interest rate. The interest rate of the loan is fixed, allowing you to budget easily. On the other hand, a HELOC has a variable interest that changes over time.
How much can I borrow with a home equity loan?
A home equity loan or HELOC will usually allow you to borrow a loan amount up to a maximum of an 85% loan to value ratio. If you had home equity of £100,000, you might be able to access credit up to £85,000, which is much more than an unsecured personal loan could offer – and usually with lower interest.
In this case, the "value" in the "loan to value ratio" is the amount of equity in your home and not the value of the asset overall.
What is the current home equity loan rate?
The interest rate you are offered will be heavily determined by the loan amount, repayment period, your income, credit score and other factors – not least the lender you apply to. Most home equity loans and HELOCs on the market at the time of writing have interest rates between 2% and 10%.
This means the best home equity loans are comparable to the best unsecured personal loans. Yet, the higher interest rates on unsecured credit are higher than the higher end of a home equity loan.
How to calculate interest on a home equity loan
To work out the amount of interest you will pay within your monthly payment, you would need to grab a calculator.
It can be a little tricky. But to save you the trouble of working it out for yourself, you can use an equity loan calculator instead…
What is a home equity loan calculator?
A home equity loan calculator is a type of financial calculator, just like mortgage calculators or stamp duty calculators. It is used to help potential loan applicants obtain an insight into what their monthly payment may be, based on how much they want to borrow and how long they want to repay.
These calculators often have two stages. The first is used to determine the amount of home equity you have, and the second is to reveal what loan terms you can get with that particular lender.
By using a home equity loan calculator, it allows potential applicants to compare what might be available against other loan and HELOC providers.
What do I need to use home equity loan calculators?
To use the calculator you will need to enter a few details, including:
The value of your home
Existing mortgage balance
This will calculate your home equity and loan to value ratio to cap the loan amount available.
You'll then need to enter:
The amount you wish to borrow
How long you want to repay
This will generate projected payments including interest.
Is a home equity loan calculator accurate?
An equity loan calculator is not 100% accurate and you should take any figures presented with a pinch of salt. The calculator uses generic information without taking into account your credit score or other personal finances. Without considering this information, the calculator cannot provide a personalised estimate. The projected monthly payment may include a higher or lower interest rate than is realistic but is based on 51% of applications only.
Some lenders may provide a more personalised estimate by collecting further details. This is done without actually checking and marking your credit score.
If you are applying for a HELOC, the calculator cannot be accurate because it uses a variable interest rate that changes over time. There is no way of being certain how the interest will change and is one of the risks of utilising the equity in this way.
Where can I find a home equity loan calculator?
Home equity loan calculators are available on the websites of lenders that offer these products. For example, you could find them on a UK bank website or another online lender.
The representative APR rate used must reflect 51% of loan applications. Leaders that are authorised and regulated by the Financial Conduct Authority will do this. Don't use illegal lenders.
The pros and cons of a home equity loan
Using a home equity loan has its benefits and drawbacks. Some of the time, any of these may or may not be relevant to your situation. Nevertheless, here are the generic pros and cons:
The pros:
Enable homeowners to access large credit – if your equity is large enough, you could be able to access money way beyond what a personal loan or credit card offers. These unsecured options usually max out around £25,000, whereas an equity loan could provide up to £100,000 and beyond.
Multifunctional – the credit is not restricted in use and can be good to fund home renovations, consolidate debts, pay off other mortgages and buy another property – among other purposes.
Lower interest rate – these loans usually have a lower rate of interest than unsecured options. However, this is not always true, and it will depend on your credit score.
The cons:
Risk of losing your home – there is a genuine risk that you could be forced to sell your property if you do not keep up with your monthly repayment.
Additional fees – there are additional costs to be aware of, not least the closing costs that can be as much as 5% of your total loan value, costing thousands of pounds in some cases.
A word on the help to buy equity loan
The help to buy equity loan scheme operated by the UK Government is a way of helping aspiring homeowners get on the property ladder. The government will provide an interest-free loan for the first five years based on 20% or 40% of the home value, outside and inside London respectively.
It will give mortgage applicants more financial pull when trying to secure a mortgage on their first property, and maybe help them get a lower rate of interest in the process. There are restrictions on the value of the property you can buy.
Are you eligible for a help-to-buy equity loan?
To be eligible for a help to buy equity loan you will need to be buying your first property, which you plan to use as your permanent residential address. If you have a spouse or de facto partner, you must apply together. This is to stop people from abusing the system and using one partner not listed on the family home to access the loan.
Another criterion is that you have at least 5% of the deposit required to buy the home. Moreover, the value of the property must be at least x4.5 your gross annual income. This is to stop wealthy people from using the scheme to buy cheap property as a future rental investment.
More home equity help!
For more information on home equity and your monthly payment, stick with us. We've answered other related questions on similar topics in a clear and concise way.
We've kicked confusing jargon to the curb – get clear answers at MoneyNerd.
Are you struggling with debt?
Affordable repayments
Reduce pressure from people you owe
Stop interest and charges from soaring
Get started