How to Get out of Car Finance – Step by Step Guide
For free & impartial money advice you can visit MoneyHelper. We work with The Debt Advice Service who provide information about your options. This isn't a full fact-find, some debt solutions may not be suitable in all circumstances, ongoing fees might apply & your credit rating may be affected.
For free & impartial money advice you can visit MoneyHelper. We work with The Debt Advice Service who provide information about your options. This isn't a full fact-find, some debt solutions may not be suitable in all circumstances, ongoing fees might apply & your credit rating may be affected.
Featured in...
When it comes to car finance, it can feel like a maze. If you're asking "what happens if I cancel my car finance within 14 days", you're in the right place. Each month, over 170,000 people visit our website seeking advice on financial matters.
In this guide, we'll explain:
 What car finance is
 Your rights and choices in your car finance deal
 How to end your car finance deal in a good way
 The impacts of ending your car finance early
 Steps to take if you're having trouble with your car finance payments
We know that making car finance payments can feel heavy -you might worry about your car being taken away or find car finance contracts hard to understand.
But you're not alone! We're here to help you make sense of it all and find the best way forward.
What is car finance?
What's a PCP?
Make a final payment called a balloon payment to purchase the car outright
Use the equity they have in the vehicle as a deposit for a new vehicle on a new car financing agreement
Give back the vehicle and walk away from the agreement (identical to a Personal Contract Hire agreement)
What's an HP?
Don't worry, here's what to do!
There are several debt solutions in the UK, choosing the right one for you could write off some of your unaffordable debt, but the wrong one may be expensive and drawn out. 
Fill out the 5 step form to find out more.
Who legally owns a car on finance? 
What should I know before I apply for car finance?
What is a good APR rate for a car UK?
A good average APR rate for car loans UK tends to be between 6% to 12%.
That said, if your credit rating is good, you'd be offered the lower APR than if it's low or you don't have a credit history.
In which case, the APR could be as high as 20%+.
Can I get out of a car finance agreement I just signed?
Cancellation rights for car finance UK stipulate that all car finance agreements come with a 14-day cooling-off period.
It allows you to change your mind and end the agreement. 
Can I cancel my car finance with more than half of the balance outstanding?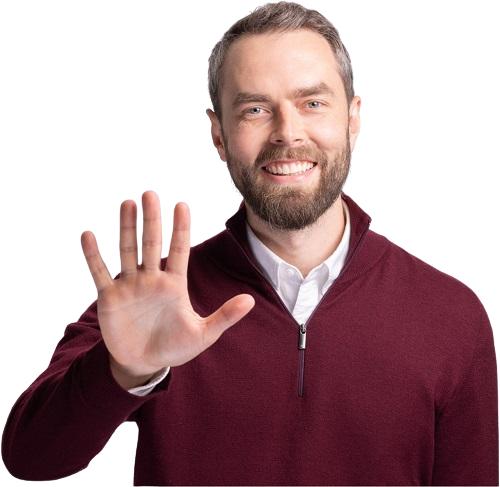 Could you write off some debt?
Affordable repayments
Reduce Pressure from people you owe
One simple monthly payment
Get started
Can I change my car finance company?
Switching car finance providers depends on the car finance company and your personal circumstances. 
Getting a car on finance – things to look out for
Comparing car finance deals can feel daunting. As such, I've listed some important aspects to check out before committing:
Can you afford the monthly payments factoring in running costs, insurance, maintenance and road tax
Read the T&Cs of the agreement carefully
Ask companies about their policies should you struggle to pay
After this, check out the following:
Compare total costs of borrowing
Make sure you are aware of early repayment options
Compare interest rates
Can you change from PCP to HP?
Is it better to PCP or HP?
Hire Purchase (HP) and Personal Contract Purchase (PCP) are the most common car finance options.
Comparing PCP and HP car finance options is best done at the outset.
If you want to own the vehicle at the end of an agreement, opting for HP could be the better option.
However,  if you plan to change your vehicle every couple of years, a PCP may be the better choice.
What happens if you crash a PCP car?
Insurance implications for a crashed PCP car are worth checking out.
What happens if you crash an HP car?
Again, the insurance implications for a crashed HP car are always worth checking out.
What happens if my car is written off and it's on finance?
Dealing with a financed car being written off can prove stressful.
Do insurance companies pay off finance?
If your vehicle is written off on finance, the insurance company's payout will settle any outstanding finance.
That said, you could dispute the value of a write-off with the insurance company if you think it's undervalued.
What can happen if you don't pay car finance?
The consequences of defaulting on car finance payments can be far-reaching.
If you don't pay your car finance, the lender is likely to make contact and ask you to catch up on the missed payments.
They can also add late fees and charges to your arrears.
Plus, all missed payments can be reported to credit reference agencies, which lowers your credit score. 
If you don't catch up with payments, the lender can repossess the vehicle without a court order if you've paid less than one-third of the total car finance agreement.
Otherwise, the lender may need a court order to repossess the vehicle. 
The remaining arrears can still be chased by the company, and they may decide to take you to court to recover the money owed. 
Can my car be repossessed if I have paid more than half?
Your PCP or HP vehicle can still be repossessed if you've paid more than one-third of the total agreement (including interest).
The rules around repossession of financed cars in the UK are quite clear. In short, to do this the car finance provider must get a court order first. 
The company must follow a proper and strict process of acquiring the court order before it can take the vehicle away. 
Can I end a car finance agreement early?
Yes, there are two ways to end a car finance agreement early depending on your situation. 
If you have Black Horse Finance, I've written a detailed guide of your specific options already. Find this information by reading our Get Out of Black Horse Finance article. 
How do I get out of a car finance agreement?
You can get out of a car finance agreement early by exercising your rights to voluntarily terminate the agreement – if you qualify.
Or, you could make an early settlement offer. 
See the question one person posted on a popular forum.
Source: Moneysavingexpert
What is voluntary termination?
Understanding voluntary termination in car finance is important. If you're unsure about anything, I suggest you seek expert advice.
Section 99 of the Consumer Credit Act enables you to terminate your UK car finance agreement and give back the car if you've already paid at least 50% of the credit agreement (Half Rule in car finance UK).
It is called voluntary termination.
If you have not paid back at least half of the value of the finance agreement (the capital owed plus interest and fees applicable), you'd make a lump sum payment that takes you to 50% of the credit agreement paid off (Section 100).  
You don't get back any of the money you paid in, even if you paid more than 50% of the agreement. 
Considering wear and tear
When you end the contract early and hand back the car, the lender must assume wear and tear will have occurred. 
However, to voluntarily terminate your agreement costs companies a lot of money. As such, they are known to try and recover as much money as possible.
Sometimes you will be sent threatening letters and demands to pay for things that you don't agree with, such as scuffs and scratches.
To avoid being caught out, make sure you take photographs of all aspects of the vehicle before it is returned.
You could use this as evidence if you ever get into a dispute about the condition of the car when it was returned. 
Returning cars to a company
After voluntary termination has been finalised, all that is left to do is return the car back to the leasing company.
This may occur in one of two ways:
They ask you to drive it to a location
They come and pick it up from your home
If they ask you to drop the car off, they cannot ask you to take it to a location which is an unreasonable distance away.
You should be able to drive to the drop-off location in around 30 minutes.
And if they tell you they will come to collect it from your home, they cannot charge you any extra fees to do this.
Coming to take back their vehicle is at their own cost. 
Common reasons for cancelling a car finance agreement
The most common reason for cancelling a car finance agreement early is because the borrower's finances have changed and they're struggling to keep up repayments. 
By exiting the agreement early, you might lose the opportunity to purchase the vehicle, but you can avoid getting into car arrears and much bigger debts.
In a nutshell, it helps cut losses and avoid serious action taken against you.  
On the other hand, some people use voluntary termination because they realise they can get a better deal elsewhere. 
Can voluntary termination impact my credit score?
Yes, voluntary termination can negatively affect your credit score.
However, it shouldn't significantly affect your score unless you have already missed repayments and gotten into arrears. 
What happens if I voluntarily terminate my vehicle?
It's your legal right to cancel a car finance agreement early. However, you must meet specific criteria.
You must return the vehicle. Plus, you would be liable for half the amount payable plus any arrears and charges, should they be applicable.
How can I request a voluntary termination?
To request a voluntary termination from your finance company, it's best to put it in writing.
We have created a free letter template to make this request to car finance companies.
Download our terminate car finance template letter for free, add your details and send it off.
This can save you time and worry when informing your lender that you wish to terminate. 
Can I settle my car finance agreement?
An alternative option is to ask the lender for a settlement figure to purchase the car outright earlier than planned.
You may want to do this if your finances have improved or you've received a windfall.  
The settlement figure will be an amount of money to pay off the agreement early and become the instant owner of the car.
The total amount of the settlement figure should be slightly lower than the remaining finance balance. But you may have to pay early settlement fees.
Plus, it could have an effect on your credit file.
Don't forget that you may have agreed on a final balloon payment at the end of the contract. You would still need to pay this if you have a PCP agreement. 
Paying to settle with the lender can be beneficial if you can afford to do so. You will immediately own the car and could then sell it to recover some or all of the money if desired. 
Will a car dealer settle my finance?
Some car dealerships offer to help you settle your existing agreement if you wish to use the vehicle to help buy one of their own vehicles.
Not all dealerships offer this option. 
What to watch out for when ending PCP or HP early
There are two things to be aware of when wishing to give back the car early and end a PCP or HP financing deal. 
These are:
You'll need to have paid 50% of the value of the agreement already or be willing to pay up to the 50% mark.
You could be hit with early repayment charges
An early repayment charge is usually applied when a car financing deal has ended prematurely.
These fees can vary in cost but they're not exactly cheap. Check the early repayment fees you'll be subject to within your credit agreement. Or ask the lender directly. 
Is it worth ending your car finance agreement early?
Depending on your situation, it could be worth ending your car finance agreement early. 
When should I end my finance deal early?
It's most beneficial to end your car finance early if you know doing so will prevent arrears. 
Although you'll lose what you put into the agreement already – or at least 50% – it's better to miss out on this than create debts which can be subject to interest and chased in court. 
Tips on avoiding voluntary termination
I've listed some tips on managing your finances which could help prevent having to opt for a voluntary termination.
Review your budget regularly
Check when any contracts are going to end
Cut back on your weekly/monthly spending
See if you can increase your earnings
Cancel subscriptions you don't need
Can you sell a car on finance?
You may be thinking about selling your vehicle which is still being paid off within a car finance agreement.
However, this is illegal.
The finance company is the legal owner of the vehicle until all your payments have been made.
Thus, you cannot sell the car. If you sold it they could take legal action against you and you'll be forced to pay them the money back. 
And it doesn't end there…
The person to whom you sold the vehicle could take you to court to get the money they paid for the vehicle back. You may also have to pay their legal costs.
The bottom line? Don't sell a car when it's subject to a car finance contract. 
This is also a word of warning to those looking to buy a second-hand car. Complete an HPI check on the vehicle to ensure you are buying from someone who actually owns the car. 
Are you struggling with unaffordable debt?
Affordable repayments
Reduce pressure from people you owe
Lower monthly repayments
Get started
Can you go to jail for selling a car on finance?
Selling a car on finance is a civil matter and won't usually result in a prison sentence.
However, if you sell the car to defraud an insurance company, you could be sent to prison. 
Is your car finance deal in arrears?
Managing car finance arrears is important and should be dealt with sooner rather than later.
If your car finance has already entered into arrears, you can learn more about your options on my car finance debt page, which can be found back on our debt information centre.
Head there now for help and support.