Jefferson Capital International Acquisition Debt – Should You Pay?
For free and impartial money advice and guidance, visit MoneyHelper, to help you make the most of your money.
Getting a letter from a debt collection agency can be daunting, especially if you're not even sure if it's a legitimate claim.
If you've received a letter from Jefferson Capital International Debt Collection and you're not sure what to do next, this guide is for you.
We'll cover everything from who Jefferson Capital International UK is all the way to your debt management options and how to deal with these debt collectors so you can take charge of your finances stress-free.
It's not your fault. Complaints to the Financial Ombudsman have risen this year from 830 to 2,006, so it's safe to say that you're not alone.
Deal with your debt today and feel amazing tomorrow.
Don't worry, here's what to do!
You could get rid of Jefferson Debt Collectors by writing off some of your debt.
There's several debt solutions in the UK, choosing the right one can take years off your debt, but the wrong one can be expensive and drawn-out.
Fill out the 5 step form to get started.
Who is Jefferson Capital International?
Jefferson Capital International Acquisition is a leading debt purchaser. This company purchase debt from a range of businesses including telecommunications companies, financiers, banks and credit card companies, among others.
Jefferson Capital International Acquisition (JCIA) is part of Jefferson Capital International UK which was founded in the US in 2002. In the UK, their services are provided by JCIA and Creditlink Account Recovery Services Limited (CARS).
Are you struggling with debt?
Affordable repayments
Reduce pressure from people you owe
Stop interest and charges from soaring
Get started
Is Jefferson Capital International a Scam?
Jefferson Capital International is a legitimate debt collector according to the Better Business Bureau.
This debt collection agency has received numerous consumer complaints for harassment, failing to provide evidence of debt, and attempting to collect debts not owed. However, despite these complaints, they are a legitimate company.
As an American-based firm, they hold a certification from the Receivables Management Association (RMA), but are not a member of the Credit Services Association.
Why is Jefferson Capital International Contacting Me?
As a debt collection agency, JCIA have purchased your consumer debt from a third party lender. They are contacting you to try to retrieve the debt so they can make a profit.
This may be a credit card that you haven't made payments on, financing you took out and fell behind on payments, or perhaps an old phone bill that has gone unpaid.
The original lender had sold that debt to Jefferson Capital International Debt Collection at a significant discount, leaving them to chase it up with you to make a profit.
When contacting you, Jefferson Capital should state who the debt was originally owed to, the amount owed, and a timeframe for repayment.
Feeling like Chandler?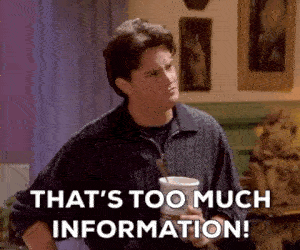 Is all this information starting to feel overwhelming? Don't panic! There's plenty of help available. You can get started below.
Should I Ignore Letters from Jefferson Capital International Debt Collection?
Have you received a letter from this debt collector? I'll buy it off you for £5
Even if you're certain you don't owe the debt, it is still best to respond to calls or letters from Jefferson Capital, you should never ignore their letters.
The longer you leave letters and calls unanswered, the more likely it is that the debt collectors will escalate the case further and involve the courts.
This doesn't mean you should pay the amount in question. Instead, write to them letting them know you've received their letter and you're looking into their claims. This will stop them from escalating your case further or hounding you with calls.
Should I Pay Jefferson Capital to Make This Go Away?
Before you pay, you should always get more information from any debt collection company chasing you for debt. This is especially important for Jefferson Capital since they've got a history of chasing debts that are not payable.
Don't make any payments until you are totally satisfied that the debt is legitimate and doing so wouldn't put you into further debt.
How Do I Stop Jefferson Capital Contacting Me?
You cannot legally stop debt collectors from calling or writing to you. They have the right to make reasonable attempts to recover the debt you owe.
However, they are not allowed to harass you by calling too often, pressuring you to make payments you can't afford, or not giving you enough time to look at different options.
If you would prefer to only be contacted by post and not phone, you can write to Jefferson Capital International Acquisition and state your contact preferences.
Once stated, they have an obligation to abide by them and only contact you through your chosen channels.
Want to Avoid Dealing with Jefferson Altogether?
If simply stating your contact preferences isn't enough and you want to put a stop to all attempts at contact from Jefferson debt collectors you should consider a formal debt solution.
There are several debt solutions in the UK, some of which will prevent Jefferson from contacting you completely.
Fill out the 5 step form to get started.
What Legal Action Can Jefferson Capital Take?
Here is the legal process Jefferson Capital will take in attempts to recover the debt:
1. Send letters and call your home
You'll receive an initial letter stating that you owe the debt, the original lender, how much you owe, and when you need to pay it by. They may also call you to give you this information.
After the initial letter, you may get follow-up letters and phone calls looking for an answer. Some people online have complained about the persistent nature of the calls – but don't let this pressure you into making payments or admitting to owing the debt.
2. Send a default letter
If they don't hear from you, they will send a default letter letting you know that your account is closing as no payments have been made. You'll have two weeks to settle the account before they escalate the case further.
3. Send a claims form
If you don't get in touch within those two weeks, they'll send a claims form letting you know that they are beginning the process of taking the case to court. You'll have a form to fill in and send back to them letting them know how you want to proceed.
4. Take you to court
Jefferson Capital International Acquisition can take you to court and get a County Court Judgement filed.
However, if they file for a county court judgement before taking the previous steps, you can apply to have the order cancelled or "set aside" to halt further action.
5. Attachment of Earnings Order Request
An Attachment of Earnings Order is sometimes requested after a CCJ which takes the debt owed directly from your paycheck every month until paid back (including any additional fees).
This cannot be applied for if you're self-employed, retired or on disability benefits and not working.
Making a Complaint Against Jefferson Capital
You must first make a formal complaint to Jefferson Capital International UK directly. This gives them a chance to rectify the problem.
You can make a complaint using the following channels:
Post: Jefferson Capital International, Basingstoke, Hampshire, RG21 4RG, United Kingdom
Phone: 0203 437 0311
If you're unhappy with the way your claim is handled and would like to escalate the claim further, you can make a complaint with the FCA.
Bear in mind you can only raise a complaint with the FCA after making a complaint with the debt collection agent directly. You must also give evidence of your grievance (copies of letters, emails, etc.).
What Do I Do When Jefferson Capital International Contact Me?
Here are the steps you should take when you receive a letter or phone call from Jefferson Capital International UK:
Respond Promptly
Check if the debt is legitimate
Ask for a letter proving the debt
Check if the debt is Statute Barred
1. Respond promptly
Reply to the letter or answer the phone call and let the debt collector know that you've received their claim and you now need time to check if it's legitimate.
Don't admit to owing any debt and don't give them any personal information.
By responding to them as soon as possible, they are more likely to give you time to look at your options. Also, they are less likely to escalate your account because they know they can reach you.
2. Check if the debt is legitimate
Never assume the debt they are chasing is legitimate. They may have got your information wrong or they may be chasing a debt that is statute barred.
You can easily check if the debt is registered in your name by checking your credit report. If the debt is legitimate, it will be listed under your name and negatively affecting your credit score.
If it's not on your credit report, they likely don't have any evidence that the debt is legitimate.
3. Ask for a letter proving the debt
Write to Jefferson Capital and politely request they prove the debt they claim you owe. Add that you are contesting the debt and don't believe you owe it if this is the case.
They should send you original copies of the credit or loan agreement that you signed. If they can't produce original documents proving you took out the loan or agreement, they have no legal basis to chase you for the debt.
One of the complaints they get most often is failing to produce evidence. After you've asked for proof, they may continue to send you threatening-looking letters demanding payment – but this is just a scare tactic.
Never pay a penny until they can prove that you owe the debt in question.
4. Check if the debt is Statute Barred
In England (regulations differ slightly in Wales and Scotland), lenders have six years from the last payment to recover the debt. Once six years have passed, they have no legal backing to recover the debt from you.
They may continue to send letters requesting payments, but they will never be able to take you to court. So don't pay the debt!
What Do I Do if I Can't Afford to Pay Jefferson Capital?
If you've completed all the checks above and it turns out you do owe the debt, Jefferson Capital International has sent proof, and the debt isn't statute barred, you are responsible for paying the debt.
If you simply can't afford to pay them back, here are your options:
1. Arrange a repayment plan
If you have the resources to pay the debt back in monthly installments, contact Jefferson Capital International and try to come to an agreement on a repayment plan.
Ensure that the monthly payments are affordable and won't put you into financial hardship down the line.
Also make sure they don't sneakily add fees or excessive interest on top of the amount owed. This is a tactic many debt collectors use to make more money on monthly payments.
2. Apply for an IVA
If your total debts are larger than £6,000, you could be eligible for an Individual Voluntary Arrangement (IVA). This is a debt management scheme that consolidates all of your debts into one monthly payment.
3. Get a Debt Relief Order
This is best if your debts are below £30,000 and you don't own a home. You can find out more about this option and whether it's the right move for you here.
Not sure whether an IVA or Debt Relief Order is best for you? Compare the two here.
Done Reading? Find Your Best Solution here…
Need more options to get out of debt?
Still worried about how to pay off your debt? Head to our full debt management guide now to get a full picture of all your debt management options.
FAQs
How do I get Jefferson Capitals off my credit report?
You can get Jefferson Capitals off your credit report by disputing the default for reasons such as never having owed the money, only missing one payments, the debt being unaffordable or many more.
What happens if I don't pay Jefferson Capital?
If you don't pay Jefferson Capital, your credit will continue to be impacted and they may even take you to court for a CCJ against you.
Does Jefferson Capital sue?
Yes. Jefferson Capital
does report debt
to the credit reference agencies. Any misdemeanour with them will therefore result in your credit score being damaged.
Does Jefferson Capital report to credit?
Yes. PayPal often sell their outstanding indebted account to Jefferson Capital who will try to collect the debt to make a profit.
References
CONC 7.3 Treatment of customers in default or arrears (including repossessions): lenders, owners and debt collectors
CONC 7.9 Contact with customers
Are you struggling with debt?
Affordable repayments
Reduce pressure from people you owe
Stop interest and charges from soaring
Get started