Lloyds TSB Debt Recovery – Do You Need to Pay Them?
For free and impartial money advice and guidance, visit MoneyHelper, to help you make the most of your money.
Are Lloyds TSB Debt Recovery chasing you about a debt you have failed to take care of? Do you have debt and you are not able to repay it? Are the debt collectors questioning you about repaying debts you don't believe that you owe? Are you receiving threats about potential court action? If some of these or similar problems apply to you, you might find this article useful.
It's not your fault. Complaints to the Financial Ombudsman have risen this year from 830 to 2,006, so it's safe to say that you're not alone.
Deal with your debt today and feel amazing tomorrow.
Beating Debt Collectors
There are several ways to deal with Lloyds TSB Debt Recovery and improve your finances.
Choosing the right way to tackle your debt could save you time and money, but the wrong one could cause even more harm.
It's always best to find out about all your options from a professional before you take action.
Fill out the 5 step form to get started.
Who are Lloyds TSB Debt Recovery?
Lloyds TSB Financial Management Unit are part of the Lloyds banking group. They are authorised and regulated by the Prudential Regulatory Authority and the Financial Conduct Authority.
The take a different approach to most other debt collectors. Those debt collectors are trying to secure as much money as possible towards the repayment of debts. Lloyds TSB Financial Management Unit understand that a lot of people who are not repaying their debts are doing so because they are unable to repay them rather than because they don't want to repay them.
They aim to help people who owe them money via early intervention to prevent them from getting into serious financial trouble. They do this via information supplied on their website, including links to organisations that can help people who are struggling for a range of reasons. They also encourage their customers to speak to them as soon as they start to find it difficult to make their debt repayments.
Address:
25 Gresham Street, London, EC2V 7HN
Registration Number:
00002065
Phone:
0345 300 0000
Email:
[email protected]
Website Address:
https://www.lloydsbank.com/
Lloyds TSB Financial Management Unit may also be known as:
Lloyds TSB Financial Management Unit Limited
Lloyds TSB Financial Management Unit Ltd
Lloyds TSB Financial Management Unit Group
Lloyds TSB Financial Management Unit Bailiffs
Lloyds TSB Financial Management Unit Debt Collectors
Lloyds TSB Financial Management Unit Debt Collection
Lloyds TSB Financial Management Unit Agency
Lloyds Bank Plc
Are you struggling with debt?
Affordable repayments
Reduce pressure from people you owe
Stop interest and charges from soaring
Get started
What are the reasons for the contact by Lloyds TSB Financial Management Unit Debt Collectors?
Have you received a letter from this debt collector? I'll buy it off you for £5
The debt collection business is extremely profitable, as so many people are dealing with debt problems. Debt collectors including Lloyds TSB Financial Management Unit Debt Collectors come in a range of different forms.
There are those debt collection agencies who work as independent businesses, and there are also some who work as part of the original creditor (the company you owe the money to), such as a credit card company, bank or perhaps another financial institution. You may also find that there are individual sole trader debt collectors.
Independent debt collection agencies and sole trader debt collectors have one main thing in common; they use the same business model. This business model involves purchasing the debt at a much lower cost than the face value, which can sometimes be as little as 20% of the face value. They start making a profit when they collect some or all of the debt.
They do not particularly care about the ins and outs of why you owe the debt. They just know that you owe it, and it is your responsibility to pay it back. They are not particularly interested in hearing about you and your personal circumstances. To put it simply, they might not be particularly pleasant or caring people. The Office for Fair Trading (OFT, 2010) said that, unfortunately, poor practices amongst debt collectors "appear to be widespread".
Is this actually your debt?
If the debt does not look familiar, is this actually your debt? The first thing you should always do is establish where the debt originated from and how much money you are due to pay. It is extremely likely that the original debt will have been inflated by the charges and interest which have been added on, and as a consequence, the value could be much higher than what you believe you owed.
You can write to Lloyds TSB Financial Management Unit Debt Collectors and ask them to send you a copy of the agreement in its original format. If they are unable to provide this, you will not be required to send any payment to them.
Feeling like Chandler?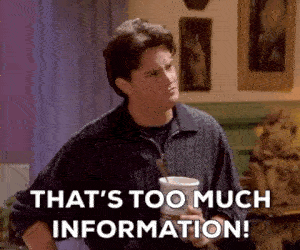 Is all this information starting to feel overwhelming? Don't panic! There's plenty of help available. You can get started below.
What if you can pay but you don't want to?
If you are responsible for the debt, then the best option is to take care of the debt, if you have the financial capabilities to do so. If paying the debt would leave you in a situation were you are unable to service other essential credit such as your rent or mortgage, then you should try to come to an arrangement with Lloyds TSB Financial Management Unit Debt Collectors to pay it back. You might even want the option of offering them a partial payment, which will allow you to clear off the debt.
Don't let debt collectors get to you
It is unfortunately quite common for debt collectors to put into place questionable tactics to get their money, and these may sometimes be against the law. Some tactics include trying to pressure you into paying and even using some bullying tactics. Frequent phone calls, even to your workplace are common.
Being pursued by Lloyds TSB Financial Management Unit Debt Collectors may cause your life to be turned upside down. It may lead to emotional distress, mental ill-health, and in some cases, debtors may even contemplate suicide.
As stated by the debt support trust, almost as many as half of the people who are dealing with debt problems will think about committing suicide at some point. It was also reported that a coroner raised concerns regarding the practices of debt collection agencies, which was a result of the suicide of a courier experiencing horrific debt problems.
In the report they issues, which involved looking into mental health and how this related to the credit industry (Walker et al, 2012) researchers from Brighton University said that: "Debt clients frequently feel humiliated, disconnected and entrapped, with the process of debt collection having a clear impact on people's mental health".
As a consequence, they asked the government to take some responsibility and deal with the issues relating to irresponsible lending and intimidating collection tactics.
Lloyds TSB Debt Recovery and the law
The Office for Fair Trading (OFT, 2012) has published a set of guidelines which are based around the debt collection business. The summary of these are that Lloyds TSB Financial Management Unit Debt Collectors should:
Treat debtors fairly, while also refraining from using aggressive practices, which could include deceit and bullying
Ensure transparency and provide clear and concise information which should not be difficult to understand or with the aim of misleading the debtor
Ensure consideration is taken towards debtors who may be in a difficult financial situation
Act proportionately by ensuring the circumstances of debtors is taken into account.
If you believe that Lloyds TSB Financial Management Unit Debt Collectors are intimidating you, or they are generally not abiding by these guidelines, you would have the right to reporting them for this behaviour to the OFT, who have the power to remove their license.
Some debt collectors will even go as far as to say that they are an external agency when they are actually a business arm of the company you owe the money to. We know that this is deceit, but they will try to get round it by claiming that these details are available by looking in the small print, which not many people do.
How Do Lloyds TSB Financial Management Unit Debt Collectors operate
If you understand how the mind of a debt collection agency works, you will be in a good place to be able to defend yourself against them. These are some things to note:
They may receive a bonus
The Lloyds TSB Financial Management Unit Debt Collectors agents who continue to try and reach you, will probably be incentivised with targets and bonuses, and they will be expected to take in a specific value of money each and every hour. You may find that there are both daily, weekly and monthly bonuses up for grabs and each time they collect money, they will be contributing to that bonus. This is the reason they can be so persistent in trying to get the payment. They will try everything they possibly can to collect the money, instead of recording a "No Payment" call. They may even attempt intimidating and threatening behaviour.
The lesson you need to remember here is that if you have the ability to stay strong and deal with the threats from Lloyds TSB Financial Management Unit Debt Collectors, knowing that most of these threats are meaningless, you may be able to turn it around. You may want to keep them talking but you should not pay if you aren't able to. You will still owe the money and you should take steps to pay it back, but only when you can afford to.
Implementing call technology
There is certainly the temptation to just ignore the calls you receive from Lloyds TSB Financial Management Unit Debt Collectors, but when this might not be any use, as there are agencies who put automated technology into place and will try to phone you as often as every half hour until you get fed up and eventually answer. In some cases, if you do decide to pick up the call, it is silent as the calls are only being made to try and intimidate you.
If this does happens to you, you should ensure you make a note of the frequency of the calls. This kind of behaviour on behalf of the debt collectors is a breach of the OFT guidelines. You can explain to the agent that you intend to report them to the Financial Ombudsman.
Change in attitudes
Changing attitudes is often used to try and intimate debtors and it is frequently often employed by debt collectors, and it can actually be very effective. When at the receiving end of this kind of approach, you are likely to end up receiving lots of call, and some of these may even be abusive and bordering on harassment. They will often throw in some polite and friendly enquiry, so it doesn't come across as bad. This switch in the attitude can happen in just a single phone call, with the agent starting off politely but when you say you cannot make a payment, everything changes. It is not just about the relentless phone call though. Frequent threats and sinister letters are also relatively common. The whole process is constructed to try and wear you down and to break your will, so that you will get fed up and just make a payment.
Speaking to third parties
If you do not end up answering the call, but someone else does. The agents will often attempt to try and humiliate you by discussing your debt and your financial situation with other people – basically anyone else who answers the phone. This could be a family member either at your home or if they happen to pick up your phone, or it may be someone at your workplace. This would be illegal behaviour and it is definitely a breach of the OFT guidelines, together with other privacy laws.
You will be able to report this behaviour to the Financial Ombudsman who are available on 0800 023 4567 or 0300 123 9123
Would they lie to you?
Unfortunately, the answer is yes, if there seems like there is no other way to get you to pay up, there are debt collectors who believe that they don't need to adhere to the law and will even use some nasty tactics to try and get you to pay up. These may include pretending that they are phoning you from the court, or even that they are a bailiff and are planning to visit your home to take away some of your possessions, they may even threaten you with criminal prosecution.
You should not give them permission to visit you in your home and if they do, you should not give them access into your home. If they won't take no for an answer and you feel like you are under threat, you shouldn't hesitate to phone the police. The police will take it seriously and deal with it on your behalf.
Are you letting them wear you down?
We have seen many times that debt collectors such as Lloyds TSB Financial Management Unit Debt Collectors can be relentless in their quest for payment, and the behaviours they use may even be responsible for debtors suffering from poor mental health, and even considering suicide, in the worst cases. Dealing with the contact from Lloyds TSB Financial Management Unit Debt Collectors is by no means easy, it will require a strength and the courage that are quite uncommon. If you need it though, there is help out there. The main aim is that you get out of debt, but you should do this in a controlled manner and in a way which will minimize your pain and distress. Debt problems are solvable, regardless of how difficult they may seem.
How to get help with your debt
If you want to get help with your debt, there is a range of debt help available. You may wish to use not-for-profit agencies who are there to provide one-to-one help and assistance for you, and there are also commercial debt management companies who will charge you for the debt help service. You should use the free organisations first and these are some of the most popular options:
Citizens Advice Bureau (CAB) – can provide you with extensive help with debt and will be able to assist you in stopping debt collectors from contacting you, if you can show that you are trying to solve your debt problems.
Christians Against Poverty (CAP) provide you with free debt help.
StepChange provides free online debt advice and help people take control of their debt.
You may be able to write off your debt entirely
It would be possible to completely write off all of your debt entirely by entering into an Individual Voluntary Arrangement (IVA). An IVA is a formal agreement you reach to pay the debt collectors a specific amount you are able to afford as either a one-off sum or you can pay via monthly payments. You will be able to write off the rest of the debt after a specific period of time, which is usually around five years. The IVA process must be carried out by an insolvency practitioner.
An alternative option is to enter into a Debt Relief Order (DRO). This will only be available if you have £75 or less each month after you have paid your household expenses. You must not be a homeowner or have assets of over £2,000.
Conclusion
Despite the warnings from professional bodies, and the government guidelines which have been put into place, some debt collection agents are still acting in an inappropriate way. This harassment and bullying may even lead to vulnerable debtors suffering from mental illness and even contemplating suicide. You can fight back though, especially if you get some help from the agencies we have mentioned throughout this article. It is obviously not as straightforward as just saying you won't pay, but you may be able to reduce the amount you must repay and you can spread your repayments over a specific period you are happy with. You will be able to stop their bullying if you report them to the Financial Ombudsman, and if it is deemed appropriate, they may lose their licence.
FAQs
What will happens if you just ignore debt collectors?
Lloyds TSB Financial Management Unit purchases the debt from companies that have been unable to collect from you. They buy the debt for a few pence on the pound and then aim to collect a fraction of the full amount to make a profit.
Can Lloyds TSB Financial Management Unit threaten you with court action?
Lloyds TSB Financial Management Unit will be able to take you to court to get back the money you owe them. If they do take you to court, you will receive a CCJ letter.
Can you end up in jail for debt collections?
You will not be put in jail because of money you owe to debt collection agencies.
What happens if I don't respond to CCJ?
You will not get sent to prison for not responding to a CCJ, but bailiffs may end up coming to your house to take items to pay off the debt.
Can Lloyds TSB Financial Management Unit issue you with a warrant?
As a debt collector Lloyds TSB Financial Management Unit do not have any legal rights to issue a warrant, but they may get a bailiff sent out that does hold these powers.
Are Lloyds TSB Financial Management Unit bailiffs?
Lloyds TSB Financial Management Unit are debt collectors, not bailiffs. They may say they are, but they do not have the same powers as bailiffs, such as being able to enter your property.
Can Lloyds TSB Financial Management Unit turn up at your house?
Lloyds TSB Financial Management Unit could potentially turn up at your house, but the good news is that you can send them in the other direction. They don't have any legal powers to enter your property so it will prove to be a waste of their time.
Will Lloyds TSB Financial Management Unit force entry?
Lloyds TSB Financial Management Unit do not have the legal rights to force their way into your property. They would need to get a bailiff to do this.
Will Lloyds TSB Financial Management Unit give up?
You can live in hope that Lloyds TSB Financial Management Unit will give up, but it is extremely unlikely. It is their job after all!
Does debt have an expiration date?
According to the Limitation Act 1980, the expiration date is 6 years from either your last payment towards the debt, or the last time you responded to anyone about it.
How long will you be chased for this debt?
Lloyds TSB Financial Management Unit may continue to chase you about the debt for as long as they are allowed. This means they could keep going for up to 6 years, or more if they have a CCJ against you.
Can the debt be written off?
Your debt will only be written off after the 6 year period has passed. That is unless you have been issued with a CCJ. Then it will never be written off and you can be chased endlessly about it.
Are you struggling with debt?
Affordable repayments
Reduce pressure from people you owe
Stop interest and charges from soaring
Get started