Loan Temporary Repayment Plan – What You Need to Know
When you're in debt, sometimes it can be difficult to pay it off. In some instances, you'll want to set up what is known as a temporary repayment plan. However, not everyone is aware of what one of those actually is, and if it is even a good idea. To try and help you with this, we're looking at the pros and cons. By reading this, hopefully, you'll know if a temporary repayment idea is the best plan for you.
What is a temporary repayment plan?
If you find yourself in a situation where you can't pay, it's never good. For whatever reason, you're not going to be able to make payments for the next few months. In that case, you may want to consider making a temporary repayment plan. This is where you're basically telling the loan company you can't pay right now. You can't make payments now, but you'll be able to make payments in the future. This is always a better plan than not paying at all, because that can get you in trouble. However, you should know that there will still be interest on the loan. It could even be extra interest, so be sure that this is the right thing to do.
Read what to do if you can't pay back your debt.
Feeling like Chandler?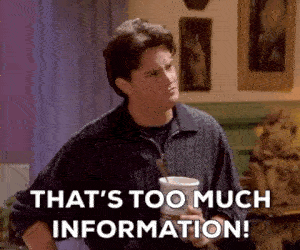 Is all this information starting to feel overwhelming? Don't panic! There's plenty of help available. You can get started below.
The first thing to do is get an accurate measure of your credit score. A recent law means you can get your credit score for free. Do this now. It takes 1 minute. I recommend Experian's free credit report as this is what most lenders use to assess your credit-worthiness. Don't worry, checking your score doesn't impact your score in any way.
What are the pros of a temporary repayment plan for a loan?
There are definite benefits to the temporary repayment plan. It allows you to pay less money for a short period of time. This time will hopefully allow you to earn some more money and get back on your feet. Once the time period has run out, you should be ready to pay in full again. You can also talk directly to the loan company about this as well. This means you don't have to talk to the bank at all.
As well as this, it provides you with enough money to live. The agreement you make will make sure you have enough money for bills and food. This can be very helpful if times are tough in terms of money. The agreement can also help to protect your account from further charges. This means that you're less likely to get charged more money by the company.
Are there risks with a temporary repayment plan?
There are certain things you should be aware of when you get a temporary repayment plan. First of all, your loan company doesn't have to agree to your repayment plan at all. This is something you'll want to avoid where possible. Furthermore, your credit file will be altered to show you had to take out the repayment plan. As well as this, you need to make sure you make the revised payments. If you don't, there can be even worse alterations made to your credit file. And you still need to pay back everything at one point or another, so bear that in mind.
Real life stories:
Its total ripoff. Asked Moorcroft agent to change my payment plan date to the end of the month as i wont be able to make any payment towards the beginning of the month. They have attempted it twice this month to take money out of my account and my account is in minus now. Seriously !!!!

Sachin Sugathan – Consumer Action Group
So how do I actually set up a temporary repayment plan?
Setting up the plan involves you to follow a set of steps. First of all, you'll want to find out how much you can pay the loan company. This gives you a figure you can offer them in a written proposal. This will involve you working how out much you money you're bringing into your household. This will include things like any tax credits and child benefits you may get. Then you should figure out exactly how much you need to survive in terms of bills and food. Don't include any allowances for things like credit cards though. In order to find out how much you can pay, you need to do a quick sum. You need to take away the cost of running the house from your income. This will give you the amount you can pay the loan company.
Make sure you write down how much you earn and how much it costs to live. These are figures that you'll need to have inside your repayment plan. The rules are slightly different if you want to set up multiple payment plans. You'll need to ensure that you can pay each creditor the same amount. This may mean paying everyone less, but it keeps things fair. Make sure that you clearly explain to everyone why you can not pay the full amount. If you're setting up multiple plans, then each creditor needs to be aware of this. This will help them decide if they're going to approve the payment plan or not.
So what happens if I can't make my loan payments still?
There may be yet more problems which prevent you from paying. If that happens, then talk to your loan companies as soon as you can. Tell them what's going on, and that you can't pay the new payments. Be aware though, this does have negative effects. You may have to default on your payments. This will impact your credit score, so be careful.
So is a temporary repayment plan the best choice for a loan?
If you really can't pay your debts, then the plan is an option for you. However, it should not be done without careful research. You'll want to make sure that you can pay the new payments without fail. The time you have paying less should help you get back on your feet. This will mean that you can go onto pay everything properly. However, you should think about the negative effects. You need to be absolutely certain you can pay the new payments. Otherwise you could cause a lot of problems for yourself, and lower your credit score.
Overall, the temporary repayment plan can be a good idea for some. If you need time to get back on your feet, then it's worth looking into. However, it is important to make sure that you consider everything carefully. Make sure you know how much you have available to pay. As well as this, make sure you can definitely pay it. Ensuring that you can pay the debts on time with the smaller payments will provide you will definitely help.
If you can't pay back your loan, check out check out my article on this here.
Good luck
Scott (aka MoneyNerd)