Loqbox Missed Payment – Here's What To Do 2022
For free and impartial money advice and guidance, visit MoneyHelper, to help you make the most of your money.
A LOQBOX missed payment can leave black marks on your credit score if you don't pay the amount the same day. The best way to avoid this happening is to cash in any savings you have straightaway. Otherwise, the missed payment would impact your credit history rather than improve it.
In this post, I look at how LOQBOX works, how the company deals with missed payments, and what you can do to avoid harming your credit score. Read on to find out more.
How does LOQBOX work?
LOQBOX acts as a credit broker. The company organises deals with DDC Financial Solutions, its sister finance company. As a customer, you borrow money from LOQBOX, although it is really DDC that finances the loan!
You effectively buy a 'digital savings voucher'. The voucher is worth the total amount you saved in 12 months. In short, the value of the voucher is the 12 deposits you made.
Here's an example:
You save £50 a month for 12 months
Your digital savings voucher is worth £1,200
Provided you stick to your savings schedule and don't miss any payments, you can swap your voucher for cash at the end of the 12 months. You then recoup the total amount you saved over that period. However, you'll only get the amount you paid, you don't get any interest on the amount you saved.
The plus about using the LOQBOX service is that credit references agencies (CRAs) are told when you make your monthly payments on time. Thus, improving your credit history because it shows you've made regular repayments on a 'debt'.
That said, things start to go wrong when you can no longer afford to keep up with your LOQBOX monthly payments!
You need to have a bank account to use LOQBOX to set up a Direct Debit. The DD is automatically applied when you sign up.
Interestingly, the company does not carry out a credit search when you sign up. So technically, anyone can use LOQBOX.
Feeling like Chandler?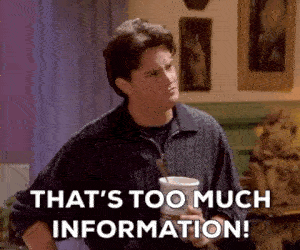 Is all this information starting to feel overwhelming? Don't panic! There's plenty of help available. You can get started below.
Do I take out a loan using LOQBOX?
No, you don't take out a loan when you sign up to LOQBOX because they provide you with a 'cash redeemable voucher'. That said, your voucher is financed. The service provided is a 'digital piggy bank' with DDC Financial Solutions financing the loan.
In short, the finance provided is transferred to LOQBOX by DDC on your behalf, which is all very complicated!
Can I sign up for more than one LOQBOX?
No, it's not a good idea to sign up for more than one LOQBOX. When you do, you're effectively taking out more credit which would likely damage your credit history. Thus, defeating the point of trying to improve it!
What if I forget to pay a monthly LOQBOX payment?
If you forget or can't make the monthly LOQBOX payment, the company sends a report to credit reference agencies. Unfortunately, it will do the opposite of improving your credit history! Potential lenders will see you didn't pay on time, which means you could find it hard to borrow money, get a credit card, or a loan.
Instead of missing a LOQBOX payment, you should end your contract with the company. There's no penalty for doing so. Plus, you'll get back all the money you saved using their service until that time. When you can't pay on time, contact their customer support. They may give you a little more time to pay, but it's not guaranteed.
What happens if I miss a LOQBOX payment?
A report is sent to credit references agencies when you have a LOQBOX missed payment. Your credit score is affected. To avoid this, close your account and retrieve whatever savings you have!
Alternatively, you can pay the missed payment on the exact due day. Like this, LOQBOX marks the payment as received on time, which won't affect your credit score. In short, the company gives you a little time to rectify the problem. But it's better to cancel things when you know you're about to miss a payment when you can't afford it!
My advice is to contact their customer support before the due date of a LOQBOX payment. Plus, because you pay by Direct Debit, you should inform your bank to avoid charges!
Don't worry, here's what to do!
There are several debt solutions in the UK that can be used to improve your finances. Choosing the right way to tackle your debt could save you time and money, but the wrong one could cause even more harm.
It's always best to find out about all your options from a professional before you take action.

Fill out the 5 step form to get started.
I'm struggling to pay. What should I do?
Cancel your LOQBOX account straight away if you're struggling to keep up with your payments. Then, the company won't send a missed payment report to credit reference agencies when you do. In short, by cancelling, you avoid having your credit history harmed.
Contact customer support when you know you can no longer afford a payment or need to get your hands on the money you saved. For example, if you managed to pay the first four monthly payments of £20 and saved £80 on a loan of £240, you'll get the £80 back.
LOQBOX settles the loan balance, which means you don't default on it. As such, your credit score is not affected. However, your credit score will not have improved as much as hoped when you cancel early.
Remember, things take a turn for the worse when you have a LOQBOX missed payment and you ignore things! In short, when a Direct Debit fails, it will harm your credit score!
My advice is to avoid this by staying on top of the situation. First, contact your bank and stop the DD. Next, contact LOQBOX customer support but make sure you do this well before the next payment due date!
Thanks for reading my post on a LOQBOX missed payment. I hope the information helps you sort out any payment problems so your credit score is not harmed. As mentioned, staying on top of the situation and not ignoring the problem should lead to a much better outcome!
Are you struggling with debt?
Affordable repayments
Reduce pressure from people you owe
Stop interest and charges from soaring
Get started