Have you received a letter from this debt collector? I'll buy it off you for £5
You Might Not Have to Pay Lowell Debt Collectors!
Lowell Group Debt Collection is a debt collection business working across the UK.
If you have received a letter suggesting there is a debt in your name, we can help you deal with them.
Lowell Debt Collection can be a scary company to deal with and may cause you a horrible experience and sleepless nights.
Take back control by knowing your rights and the best action to take with us.
It's not your fault. Complaints to the Financial Ombudsman have risen this year from 830 to 2,006, so it's safe to say that you're not alone.
Deal with your debt today and feel amazing tomorrow.
Who are Lowell Group Debt Collection?
The Lowell Group is a collection of different companies, including Lowell Financial Limited and Lowell Portfolio 1 Limited.

These two companies within the Lowell Group work together in the debt collection process.
Whereas Portfolio ltd will buy debts off other companies to be chased – and make a profit – Lowell Financial is the company that debtors will deal with to get out of their money problems.
The structure of the Lowell Group can be confusing, which is why their companies often get called by the same names interchangeably, including Lowell Financial, Lowell Group Debt Collection and Lowell Debt Collection.
All the companies within the Lowell Group are regulated by the Financial Conduct Authority. But that doesn't mean they are always right!
Don't worry, here's what to do!
You could get rid of Lowell Debt Collectors by writing off some of your debt.
There's 7 debt solutions in the UK, choosing the right one can take years off your debt, but the wrong one can be expensive and drawn-out.
Start our calculator to find your best debt solution:
Is Lowell Debt Collectors Legit?
Lowell Group is a company with multiple businesses registered in England and Wales, and most importantly, regulated by the Financial Conduct Authority (FCA).
The FCA have very strict rules, so it's safe to say that they are legit. They have a legal right, having bought your debt, to collect the money from you.
Why are they contacting me?
Lowell Group will be contacting you because they think that you owe money that you have failed to repay.
They buy debts like from other organisations, so the money you owe will normally be money that was originally owed to a different organisation.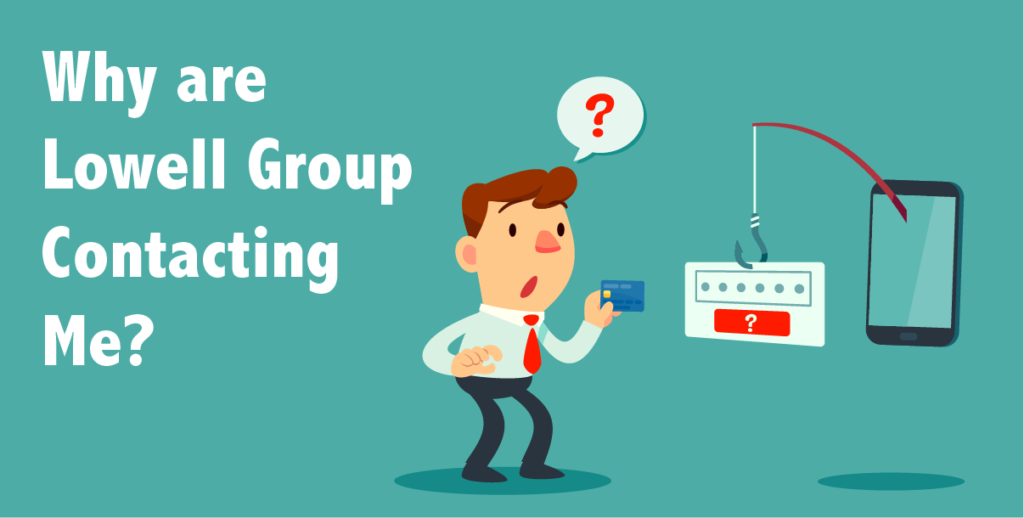 This can be confusing, which is why it is crucial that you ask the company to prove you owe the money first. We can help you do just that with this prove the debt template letter.
Who do Lowell collect debt for?
Lowell do not collect for other businesses, but they buy debts from companies such as: Vanquis Credit Cards, Capital One, O2 and Littlewoods.
They buy lots more, but these are the biggest names that they buy debt from.

UK Personal Debt 2021 Update:
As of April 2021, the average UK credit card debt was £1,928

(Source: The Money Charity)

Feeling like Chandler?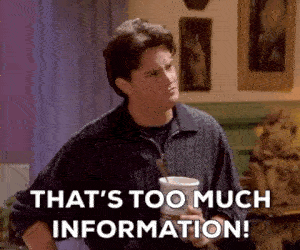 Is all this information starting to feel overwhelming? Don't panic! I've put together a 4 question calculator so you can quickly and easily find the best debt solution for you.
Answer the four questions now.
How debt collectors can make your life hard
Lowell Group Debt Collection can make your life difficult in different ways. Here are some of the common ways that Lowell Finance Ltd will cause you to worry and stress:
Frequent contact requesting payments (sometimes too frequent for the law!)

Home visits (not legally allowed to enter or pretend they have such a right)

Report your debt to credit agencies to harm your credit score

Take you to court to enforce payment through a judge

Employ bailiffs if you ignore a judge's request
All this results in sleepless nights and anxiety. But you can get support with a debt charity.
Just because Lowell is authorised and regulated don't assume that they won't bend the rules. The debt collection industry has a lot of issues!
What Happens If You Ignore Lowell?
If you ignore their letters and phone calls from Lowell and don't try to come to a solution, they could take you to court.At court, a judge will decide whether you really owe the debt and could issue a court order forcing you to pay.
And remember, the balance of your debt could go up due to fees and interest if you keep ignoring them. If you get in touch and ask for some time to explore your options, they might pause any debt interest.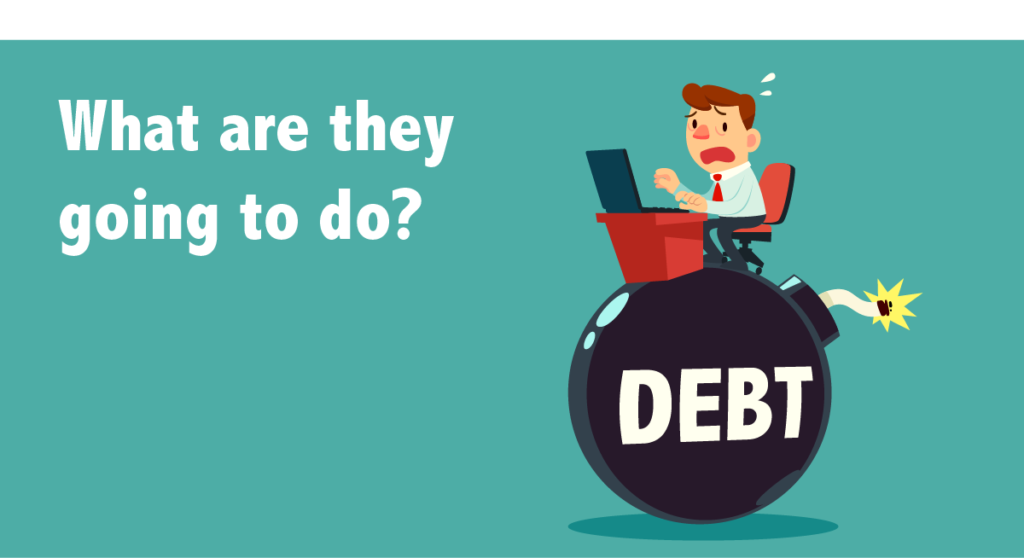 How Can I Pay Lowell Financial?
You can make a payment to Lowell over the phone or online. They even have a website tool that can help you work out what you can afford to pay back each month (see below).Or you could use our free budgeting guide!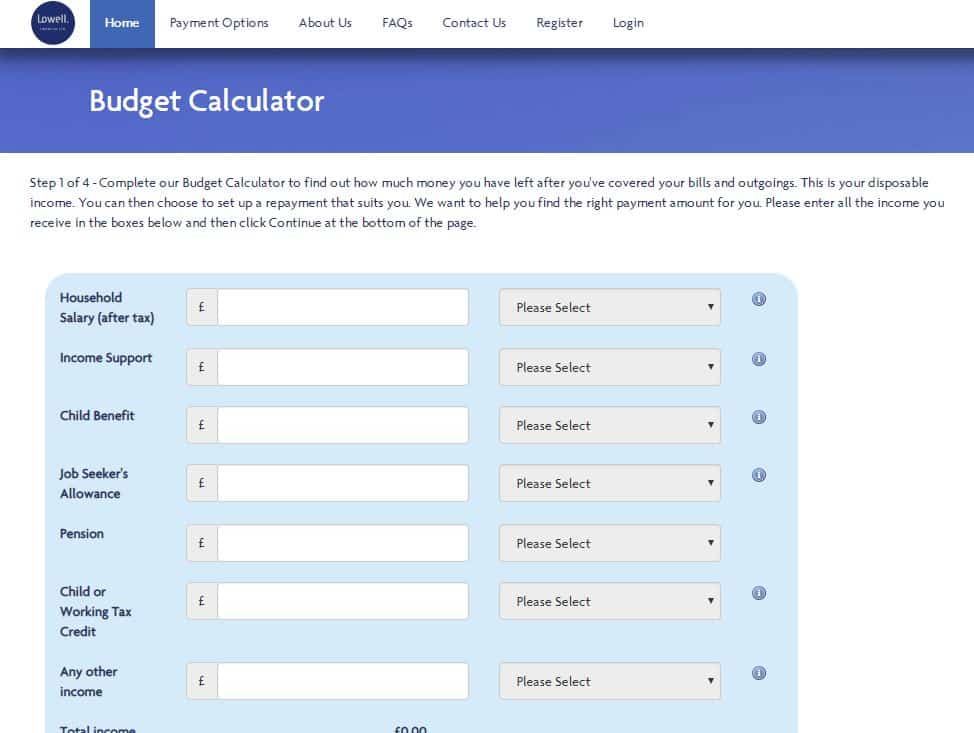 Next, check out their payment options page (their site has easy navigation).
Here you can enter your Lowell reference number that you likely received at the top of any letters you received.
Make sure you note down the reference number of your payment, so next time they call you you can tell them that you've already paid (it may take some time for this payment to be reflected on your account).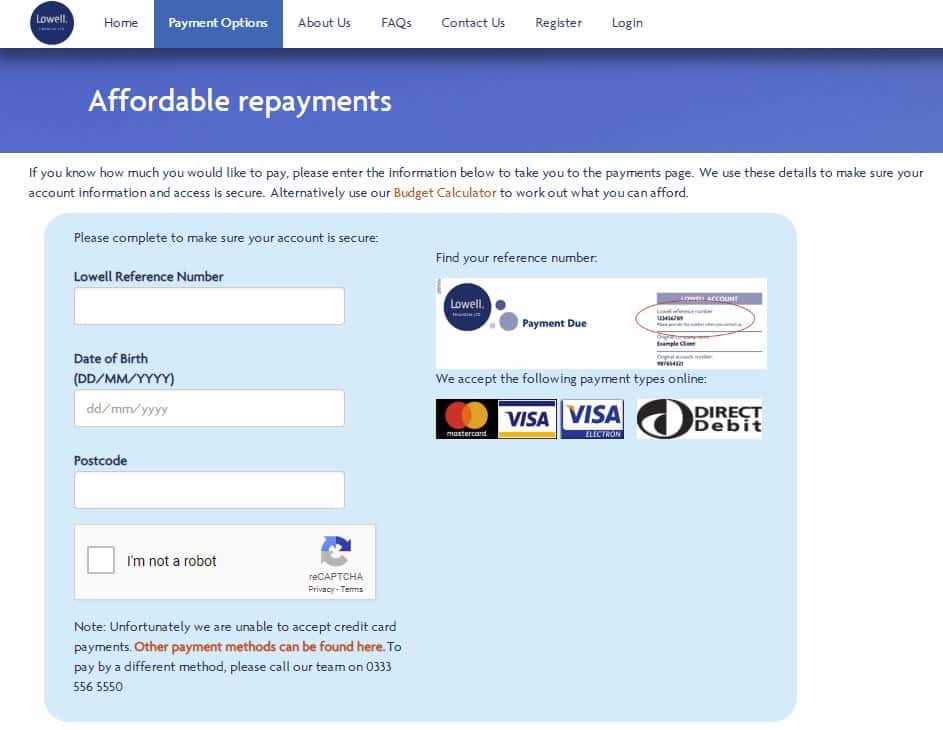 As you can see it's relatively simple to make a payment providing you have the reference number and card to hand.
Will Lowell Group use bailiffs?
The short answer? Maybe. Lowell Financial Ltd are not bailiffs themselves and it is a legal offence for them to pretend to be. If they want to repossess your items to pay off the debt, they must pay bailiffs to do it for them. But will they?
They can only use bailiffs if your debt has been ordered to be paid by a judge and you continue to refuse. They can then request to use an enforcement officer to come to your home.
So to sum up, they might use bailiffs but you can avoid this by cooperating.
Can I just not reply to Lowell Financial ltd?
The matter can escalate to legal action if you do not reply to Lowell Financial Ltd.
The only time you do not have to reply to Lowell Financial is if you request proof that you owe the debt and they fail to provide it. But you should keep copies of your requests for proof to show a judge, just in case they go to court.
Remember, just because you reply doesn't mean you are agreeing to anything or losing control. Replying to negotiate a repayment plan to repay your debt can avoid further problems.
Can I stop Lowell Group Ltd. from contacting me?
Yes! You can provide contact preferences to reduce the number of calls and texts you receive. If Lowell Debt Collection does not respect these wishes you could make a complaint to the FOS.
Moreover, you can send a cease and desist letter to stop all calls and texts. But when you do this, it is more likely that Lowell Financial will take you to court as this might be their only option left.
Do Lowell Group Debt Collection Offer Payment Plans?
Nearly all debt collection companies in the UK will offer some type of repayment plan when you cannot afford to pay the full debt.
As they are regulated by the Financial Conduct Authority, they must be considerate to your circumstances and repayment options.
If Lowell has proved you owe the debt they purchased from elsewhere, this might be your best option.
If you don't have the full amount but almost have the full amount you owe, you could offer a settlement offer and clear the debt for less.
Note, this could be reflected on your credit file and cause problems securing credit in the future.
How can I set up a payment plan with Lowell Group?
Before you speak to Lowell Financial ltd about a repayment plan, you must carefully work out how much you can afford to repay without causing financial difficulty and other debts to materialise.
The company has a free budget calculator on their website, but you could speak with a debt charity like Step Change to help you budget and receive further free debt advice. Their phone number is 0800 138 1111.
Once you've crunched the numbers, call Lowell and negotiate a repayment plan based on your budget.
Is It possible to write off my Lowell Group debt?
It is possible to write off some or 100% of the money you owe to Lowell Group Debt Collection. The right method to use will depend on your personal circumstances.
Some ways to write off part or all of the debt include:
Individual Voluntary Arrangements
Bankruptcy
Debt Relief Orders
Settlement Agreements
The other method is to use a law called Statute Barred, which states some older debts cannot be taken to court. Without court action, Lowell Financial can never force you to pay. The debt isn't exactly written off, but it is as good as.

For more information on writing off Lowell Debt Collection debts with this law, read our Statute Barred guide with free letter template.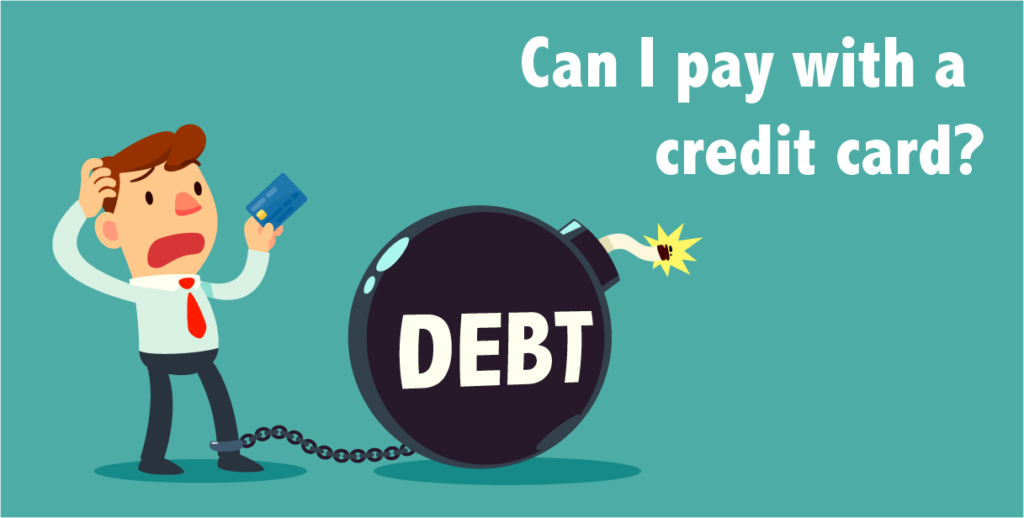 Can I pay Debt Collection Agencies with my credit card?
Lowell Debt Collection should accept credit cards.But before you dig out your wallet, I recommend reading this guide on using a credit card as a loan.
How do I make a complaint about Lowell Group Debt Collection?
All complaints should be first directed towards Lowell Financial so they have a chance to put things right.
If they don't respond in good time or do not respond in a satisfactory way, you can escalate the complaint to the Financial Ombudsman Service (FOS).
Provide the FOS with as much detail and evidence as you possibly can to explain your experience. The more you can provide the better chance you have of making a strong case against Lowell.
The FOS have a lot of authority and can make a big difference if your complaint is justified.
Lowell Group Debt Collection Contact Details
Website: www.lowell.co.uk
Phone numbers:
0333 556 5835
0333 556 5570
0161 968 7065
0333 344 6379
0333 556 5902
0333 556 5847
0333 556 5562
Email address: [email protected]
Postal address: PO Box 1411, Northampton, NN2 1BQ
Monday – Thursday: 8:00 am – 8:00 pm
Friday: 8:00 am – 7:00 pm
Saturday: 9:00 am – 2:00 pm
Lowell Group Debt Collection FAQs
Who owns Lowell Group Debt Collection?
Lowell Group is a privately owned limited company. It was bought by International private equity firm Permira in 2015 and is independent. It is not owned by a specific lender.
Are Lowell Group regulated by the FCA?
Yes, Lowell Financial Limited – the company that manages the debts – is regulated by the FCA. Its registration number is 730175.
So, Who Is Lowell Portfolio I ltd?
Lowell Portfolio I Limited – the company that owns the debts – is also authorised and regulated. The registered company number is 730071 and they are registered by the Financial Conduct Authority. Their registered offices are based at Ellington House, 9 Savannah Way, Leeds, LS10 1AB.

Lowell Portfolio Ltd and Lowell Financial are practically the same company, but not exactly.
Is Lowell Group Debt Collection used by HMRC?
Lowell Group Debt Collection is not currently listed as one of the companies used by HMRC to collect tax payments etc. If the company starts to chase HMRC debts, you will be able to make sure by checking on the HMRC website.
Will Lowell Group buy other companies' debts?
Lowell Group Debt Collection will chase debt owned by other companies, and they may buy debt from other companies way below its value to then chase and keep payments for themselves.
They buy the debt for much lower than its value due to the risk of not receiving payment (but also for big profits when they do).
How do I clear my Lowell Debt?
In order to clear your Lowell Debt you must pay the entire sum in one payment, arrange an affordable repayment plan or dispute the debt.
Should I pay Lowell Financial?
Yes and No. If the debt is proven to belong to you and you can afford it then yes you should pay. If the debt isn't proven as yours or it has become statute-barred (more than 6 years old) then you should not pay the debt.
Can Lowell Group issue me with a County Court Judgement?
No debt collection business can issue you with a County Court Judgement (CCJ), but they can apply for one from the courts. A CCJ will then force you to pay – or face enforcement officers.
Can you be arrested for debt?
Lowell Group Debt Collection cannot have you arrested for debt. But this doesn't mean you can't land in hot water if you ignore them or a CCJ.
What will happen if I ignore a County Court Judgement letter?
A CCJ letter will inform you that the courts have recognised you as responsible for paying the debt. Consequently, you must pay Lowell what is owed. If you ignore this legal request, Lowell can then use bailiffs to enforce the court order and repossess items for auction.
Can Lowell Group issue a warrant?
No, Lowell Group does not have the authorization to issue a warrant for your arrest. You can't be arrested for Lowell debts.
Are Lowell Group bailiffs?
No, Lowell buys and chases debts for other companies. If the debt collection process escalates to court and beyond, they may have to pay for bailiffs to enforce payment. They can't do this themselves as they do not have such a license.
More debt collection agencies are pretending to have these rights, which is an illegal claim.
Can Lowell Group Debt Collection come onto your property?
Because they are not bailiffs, they have no legal right to come inside your home. They can come to your house and ask to discuss the debt, but you can decline. If they are threatening or do not leave, you should call the police.
Will Lowell Group Debt Collection give up chasing me?
Sometimes Lowell Financial will give up because the debt is not worth them starting legal proceedings. But don't bet against them because they could have purchased your debt for next to nothing, putting them in line for a big profit if you pay.
The only time they are made to give up chasing your debt is if the debt becomes too old to be collected, Read on below!
Will a debt ever be too old to collect?
Yes, due to debt collection laws, debts that are six years old in the UK (five years old in Scotland) do not have to be repaid because they cannot be discussed in court. They are not wiped by the company, but can't be legally enforced either.
There are other conditions to stop a debt having to be repaid. The debt must not have received a CCJ in its lifetime and a few other boxes need to be ticked.
Does Lowell Group Debt Collection wipe debts?
Lowell Debt Collection will not wipe off your debts voluntarily. They may wipe off some of the debt on your account if you agree to a final settlement offer with them.
Other times when Lowell will agree to wipe off some of your debt is when a debt solution is being used. For example, they may have to wipe off some of your debt at the end of your repayment plan on an IVA. Once they agree to an IVA they agree to this and cannot change their mind.
How Can I Contact Lowell Group Debt Collection?
You can contact the company via their website, sending an email or calling them on 0333 556 5701.
Alternatively, you can write to them at Ellington House, 9 Savannah Way, Leeds, LS10 1AB. If another address has been provided on their letters, use the address you have been told to use.
References
CONC 7.3 Treatment of customers in default or arrears (including repossessions): lenders, owners and debt collectors
CONC 7.9 Contact with customers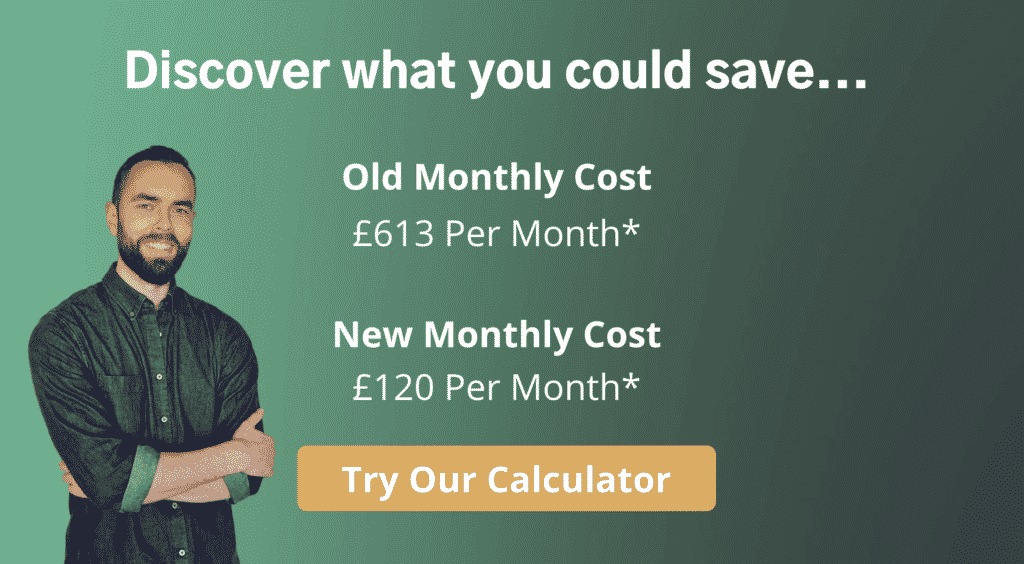 *Note: This is a real life example based on a customers' savings data in October 2020.