Mortimer Clarke Solicitors Debt – Should You Pay? 2022
For free and impartial money advice and guidance, visit MoneyHelper, to help you make the most of your money.
Who are Mortimer Clarke Solicitors and how can you deal with them?
There is often a feeling of dread associated with picking up the morning's post and seeing a letter addressed to you from a company such as Mortimer Clarke Solicitors.
Questions race through your mind about why they may be contacting you and whether it's serious. Companies such as this often rely on this uncomfortable feeling to get results.
It's a cynical approach to debt recovery, but not one you should let intimidate you.
It's not your fault. Complaints to the Financial Ombudsman have risen this year from 830 to 2,006, so it's safe to say that you're not alone.
Deal with your debt today and feel amazing tomorrow.
Don't worry, here's what to do!
You could get rid of Mortimer Clarke Debt Collectors by writing off some of your debt.
There's 7 debt solutions in the UK, choosing the right one can take years off your debt, but the wrong one can be expensive and drawn-out.
Start our calculator to find your best debt solution:
Who are Mortimer Clarke Solicitors?
Mortimer Clarke Solicitors are a law firm that provides litigating services. They specialise in consumer debt recovery, meaning they work for companies to recover owed money from customers of that company. The company was formed in 2007 and employs over 100 members of staff. They're based in West Sussex and have their main office in Worthing.
Are you struggling with debt?
Affordable repayments
Reduce pressure from people you owe
Stop interest and charges from soaring
Get started
Are Cabot and Mortimer Clarke the same company?
Mortimer Clarke Solicitors is actually a part of the Cabot Credit Management Group, which owns six similar businesses across the UK. As part of the Solicitors Regulation Authority, they follow a fairly strict code of conduct. They're also bound to the Credit Services Association's code of conduct.
All this means that you have certain guarantees and legal rights when you're dealing with them.
If you're wondering whether Mortimer Clarke Solicitors are legitimate, you can rest assured that they are. They're registered in England and Wales under Company Number 06211733. This means that any correspondence you receive from them is real.
Who do Mortimer Clarke solicitors collect for?
Collecting debts such as council tax arrears, parking fines and benefit overpayments are some of the most common debts handled by collections agencies.
Natwest, PayPal, and Santander are some of Mortimer Clarke Solicitors' most notable clients. These companies may give Mortimer Clarke Solicitors the option of purchasing the debt if you fail to meet the terms of your credit agreement.
Clarke Mortimer Solicitors will most likely only pay a few pence per pound of debt purchased from each creditor. Each debt portfolio that they purchase from third parties is aimed at making a profit for them.
Why are Mortimer Clarke Solicitors contacting me?
There could be several reasons why you've received a call or letter from Mortimer Clarke Solicitors. Often, the most likely reason is over an outstanding debt that they're trying to collect. Although the name Mortimer Clarke Solicitors may not mean much to you, they'll likely be collecting on behalf of another company, such as a bank, credit card provider, or hire purchase company.
Usually, the original company owning the debt will try and get in touch before they refer your case to Mortimer Clarke. If you've not received such letters or you've ignored them, the company will escalate their efforts or sell your debt to another company.
Some people find that they're issued a County Court Judgment (CCJ) against them for the money. When a CCJ is issued, the debtors must find a way to pay the money back. Alternatively, if you've been uncooperative, they may send bailiffs to remove your possessions in order to fulfil your debt. This only happens if you've ignored prior written warnings about the debt.
Of course, in some rare instances, you may receive a letter from Mortimer Clarke Solicitors in error. Someone who previously lived at your address or someone with a similar name may actually be responsible for the debt.
How to deal with Mortimer Clarke Solicitors
There are some simple steps for dealing with debt collection agencies like Mortimer Clarke Solicitors. By following these, you can hopefully resolve the matter in a way that's beneficial to everyone.
1. Don't ignore them
Although it's tempting to dodge calls or throw letters in the bin, ignoring debt collection agencies is never a good idea. You may feel scared about not being able to repay the money or feel that it's not your debt in the first place.
However, ignoring the matter won't make it go away.
If anything, ignoring Mortimer Clarke Solicitors will only make matters worse. They have the power to escalate their efforts to reclaim the money that you owe.
So, it may start with a letter or two, followed by some calls. But if you don't respond, they may visit your home to try and get you to pay.In the worst-case scenario, they may be able to request a CCJ against you. This can be disastrous for your credit rating and have long-term impacts on your financial health. Don't let it get to this stage.
Feeling like Chandler?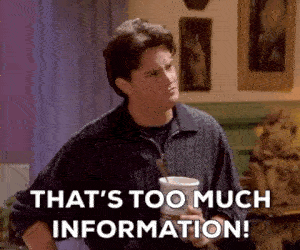 Is all this information starting to feel overwhelming? Don't panic! There's plenty of help available. You can get started below.
2. Get your details in order
Once you receive a letter or call from Mortimer Clarke Solicitors, you'll want to get your details in order before dealing with them. Carefully read the letter(s) they sent to understand the details of what they're requesting.
There will be some information about who you owe money to and how much. They may also provide a date they want you to repay it by.
If you can, find out any statements or paperwork related to the initial debt. Look for credit card and bank statements and credit agreements.
You'll want to have these handy when you're dealing with the debt collection agency. It may also refresh your mind about what exactly they're trying to collect.
This step is also important for identifying whether or not you actually owe the amount they say you do. Act quickly, but remain composed.
3. Know your legal rights
It can be intimidating when you receive contact from a debt collection agency or similar organisation. You may be worried about losing your possessions, vehicle, or even your home.
However, it's unlikely to reach this stage unless you fail to act. Thankfully, you have some legal protections in this matter.
Firstly, Mortimer Clarke Solicitors aren't a bailiff. This fact means that they can't directly reclaim your possessions to cover the cost of your debt. They also can't force entry into your home and must leave your premises if you ask them to.
There are also several things they can't do in accordance with the CSA code of conduct. This includes calling you during unsociable times, harassing you, discussing your debts with others, and pressuring you to borrow more money to pay them back.If they've breached these rules, you can file a formal complaint against them. If this isn't dealt with correctly, you can contact the Financial Ombudsman Service for a resolution.
4. Contact Mortimer Clarke Solicitors Limited
Once you're familiar with what Mortimer Clarke Solicitors Limited want from you, you can get in touch with them. By this point, you should also know what your legal rights are and whether or not you owe what they say you do.
You can contact the business in several ways. They may give details on the letters they send you, and you can also check out their contact page for more information. They offer three main ways to get in touch:
If you're contesting the amount owed, you may want to write to them in person. By sending a recorded delivery, you are making sure that they acknowledge and have a record of your correspondence. This can be useful later on, particularly if you need to make a complaint.
If you do need to make a complaint, they have a page dedicated to outlining how to do so.
5. Don't let them enter your property
If you don't contact Mortimer Clarke Solicitors after they write to you, they may write to you again to let you know they're going to visit your home.
Usually, they have to give at least seven days' notice of doing so. If you respond to them before this time to arrange payment, they may call off the visit.
Representatives from Mortimer Clarke Solicitors have no legal powers to enter your home. However, they may try and persuade you to let them in.
They'll then do all they can to get you to pay them money. You shouldn't let them in, and you can deal with them from the doorstep if you so choose.
You can ask them to leave at any time, and they must do so. However, they may try and hand your debt over to the bailiffs if their visit is unsuccessful.
Although they have to go through the courts to do so, it can mean that the bailiffs can then come and seize your belongings to cover the cost of the debt.
6. Get them to confirm the debt
When you reach out to Mortimer Clarke Solicitors, one of the first things you should do is get them to confirm your debt. Like any debt collection agency, they must be able to prove that the debt is really yours. If they can't do so, they have to mark the debt as settled.
You can create what is known as a 'Prove the Debt' letter. This is a physical letter that you'll send to them. It cites the FCA's (Financial Conduct Authority) Consumer Credit sourcebook, which states that the company must prove the debt.
You shouldn't sign the letter, as they may try and use your signature against you.
7. Think about paying them back
Once you've confirmed that the debt really is yours, you can start making preparations to repay it. Although this doesn't seem like an attractive prospect, we all must pay our debts at some point. The sooner you do so, the sooner Mortimer Clarke will stop trying to contact you.
Often, you'll be able to pay the outstanding amount either on the phone or online. The letters you've received from the company will have a reference number to use, and should detail exactly what you need to do. They often provide a range of ways for you to make the outstanding payment.
8. Speak about payment plans
You may not be able to pay the full amount in its entirety. If this is the case, you should consider contacting Mortimer Clarke Solicitors to see whether they'll accept a payment plan.
They may let you pay back a small amount each month until the debt is paid off.
Often, debt collection companies will try and accommodate your plans to repay the money.
However, they don't have a legal requirement to do so. Make sure to consider what you can afford each month and propose an amount that works for you.
You may have to make compromises and work with them to find a repayment plan that is suitable for everyone involved.
9. Check whether the debt is statute-barred
There are some instances where you may not have to pay back the debt. Perhaps the most notable of these circumstances is if the debt is statute-barred.
This essentially means that the debt is no longer enforceable and you don't have to pay it.
The Limitation Act of 1980 outlines the requirements for the debt to be declared statute-barred:
You and the creditor have not acknowledged the debt for six years.
You've not made a payment on the debt for at least six years.
The creditor has not taken out a CCJ against you during that time.
The six-year limit applies to residents of England, Wales and Northern Ireland. In Scotland, it's usually only five years. It's worth noting that not all debts fall under this law. For example, debts owed to HMRC have no limitation.
It's definitely worth checking whether the money you owe to Mortimer Clarke Solicitors is statue-barred. Legally, they're not allowed to try and claim the money if it is.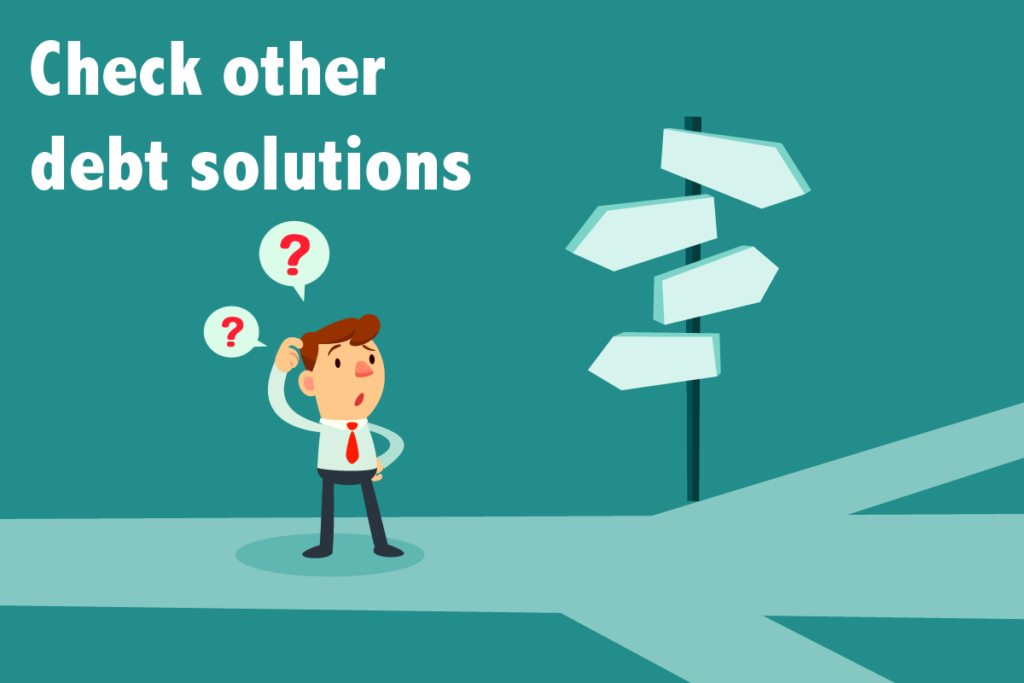 10. Check other debt solution options
If you find yourself struggling with other debts, there are some options available to you. Ultimately, we all must pay our dues. However, there are some options that can help soften the blow:
An IVA. Individual Voluntary Arrangements allow you to combine all your debts into one. They mean that you can pay off a lower monthly amount for 60 months. At the end of that period, anything outstanding is written off.
Debt consolidation. This simply consolidates everything you owe into one debt, allowing you to pay an affordable monthly payment until the money is paid back.
Bankruptcy. As a last resort, you could file for bankruptcy. However, this can have dire consequences for your future ability to get credit.
UK Personal Debt 2021 Update:
There were 29,291 individual insolvencies in England and Wales in March to May 2021, a fall of 8.6% from 32,047 for the same period in 2020.

(Source: The Money Charity)
FAQs
Can Mortimer Clarke send bailiffs?
No. Mortimer Clarke are not bailiffs and cannot claim to be. However, if they fail to collect your debt they may pass it back to the original creditor who may take court action against you, potentially resulting in bailiffs.
Who called me 03331214454?
The company that called you on 04441214454 is Mortimer Clarke Solicitors. They are a debt collecting company who is trying you recover your debt.
Can Mortimer Clarke Solicitors take me to court?
Yes. Mortimer Clarke may pursue a County Court Judgement (CCJ) should you continue to ignore their requests for payment.
Who called 03458498947?
This is not a spam call. The number that called you belongs to Mortimer Clarke who are a debt collector. They may have made a mistake contacting you but you should inform them of that immediately.
How do you prove you don't owe a debt?
It is the responsibility of the debt collector to prove that you owe a debt so send them a prove it letter before paying. You can check if the debt is yours by looking at your credit report.
Mortimer Clarke Solicitors – Final Thoughts
Although it can be unpleasant receiving contact from debt collectors such as Mortimer Clarke Solicitors, it's not the end of the world. The important thing is that you don't ignore their correspondence and hope they go away – they won't.
With a little bit of know-how and preparation, you can start taking the right steps to deal with the problem. You can get free debt advice from a number of UK charities such as Step Change. Whether or not you actually owe the debt, you can soon arrange for it to be cleared, allowing you to move on with your life.
Are you struggling with debt?
Affordable repayments
Reduce pressure from people you owe
Stop interest and charges from soaring
Get started
References
CONC 7.3 Treatment of customers in default or arrears (including repossessions): lenders, owners and debt collectors