If Past Due Credit Solutions (PDCS) is contacting you about unpaid debt, do not ignore their letters. We have the best information to help you deal with PDCS debt collectors and deal with their threats in the right way. If PDCS is asking you to pay, or threatening legal action, this guide is for you. You could become debt free, and it might not cost you a penny!
It's not your fault. Complaints to the Financial Ombudsman have risen this year from 830 to 2,006, so it's safe to say that you're not alone.
Deal with your debt today and feel better tomorrow.
Who are Past Due Credit Solutions (PDCS)?
Established in 2005, Past Due Credit Solutions (PDCS) is among the UK's fastest growing debt recovery companies. Their directors have over 50 years' combined experience and aim to provide customers with a personalised service. PDCS is fully UK registered and regulated by the Financial Conduct Authority.
Past Due collects for the HMRC for self-assessment debt and is also known for collecting on behalf of companies like:
Don't worry, here's what to do
You could get rid of debt collectors by writing off your debt. I've put together a 4 question debt calculator which will tell you if you're eligible:
Why you are being contacted by Past Due Credit Solutions (PDCS) Debt Collectors?
The UK debt collection industry is massive. Debt collection agencies like Past Due Credit Solutions can operate with different setups. There are independent debt collectors, collectors who are one arm of a larger creditor business (often hiding their identity), and believe it or not, but some people work as sole trader debt collectors.
Sole trader collectors and independent businesses chasing debt will purchase peoples' debt for a miniscule amount, sometimes as low as 20%. By chasing debt and receiving payment (in full or in part), the business can make huge profits from each debt they chase. Morals are usually low on the agenda and they only care about who owns the debt and if they can get the money back. Your personal circumstances are not their priority and they may not be nice or empathetic to you. The Office for Fair Trading has acknowledged this by stating these types of practices are "widespread" (OFT, 2010).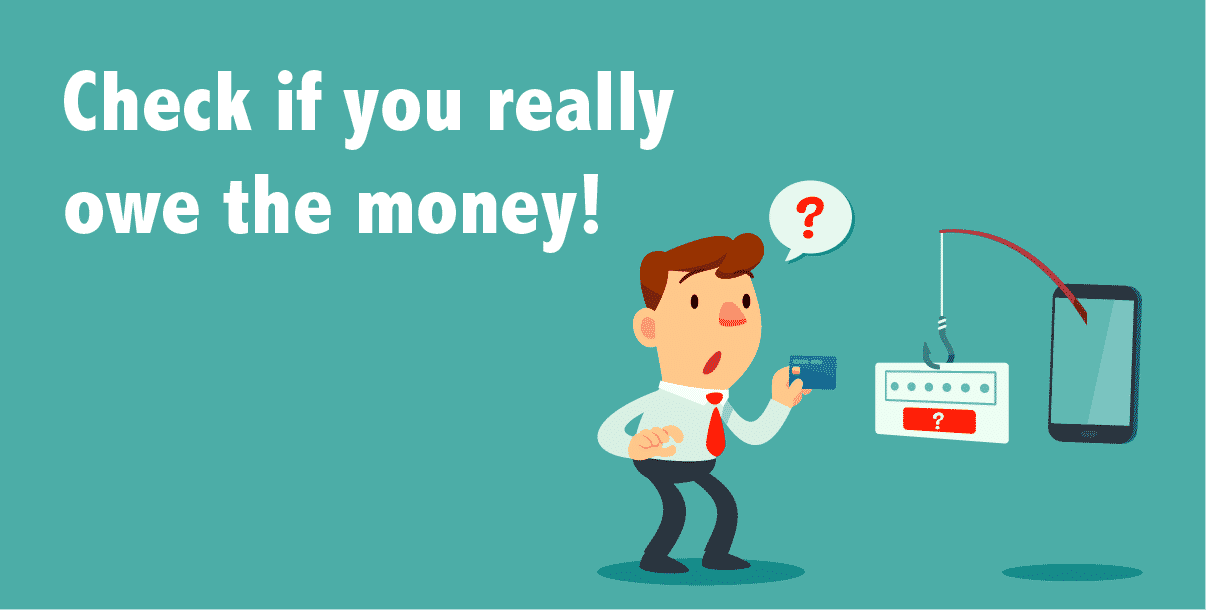 Check if you really owe the money
The first step when dealing with Past Due Credit Solutions is to locate the source of your supposed debt. You want to discover how much you originally owed because this amount may have been bloated with interest and numerous charges. Ultimately, what you owe today – if you really do owe it – could be a lot more than you originally owed.
To get this information, it is time to send a letter to Past Due Credit Solutions requesting an authentic copy of the credit agreement that you supposedly did not keep to. If Past Due Credit Solutions do not supply you with this proof of the debt, you are not obligated to pay them.
Now it is easier than ever to request proof of the debt. Use my helpful "prove it" post complete with a letter template you can use for free.
Can pay but won't pay?
If proof of the debt is sent to you, the less stressful and easiest way to get out of your debt situation is to pay the debt off. But if you are unable to pay, or paying would create other debts, you can try to agree a payment plan with Past Due Credit Solutions. Speak with them to find out what repayment options are available to you.
Find your best debt solution (in 1 minute!)
Is all this information starting to feel overwhelming? Don't panic! I've put together a 4 question debt calculator so you can quickly and easily find the best solution for you. If you're eligible for the new government scheme, you could write off up to 85% of your debt! Answer the four questions now.
How debt collectors can ruin your life
It is certainly not unheard of for debt collection groups to use techniques that toe the line of the law, sometimes stepping over it. They might apply pressure, bully you into paying or even harass you with repeated calls. Sometimes they may even call you at work or make empty threats.
If you are being chased by Past Due Credit Solutions, this could have serious consequences on your quality of life. It could lead to mental health issues, distress, and some have even taken their life because of debt collectors. The Debt Support Trust states that nearly 50% of debtors consider suicide, which has even made coroners speak up about their concerns following debt-related suicides. Brighton University researchers conducted their own investigation into the credit history and mental health, stating "Debt clients frequently feel humiliated, disconnected and entrapped, with the process of debt collection having a clear impact on people's mental health" (Walker et al., 2012). Consequently, they have tried to rally the UK Government to address the problems surrounding irresponsible lending, and the subsequent intimidating tactics used by debt collectors.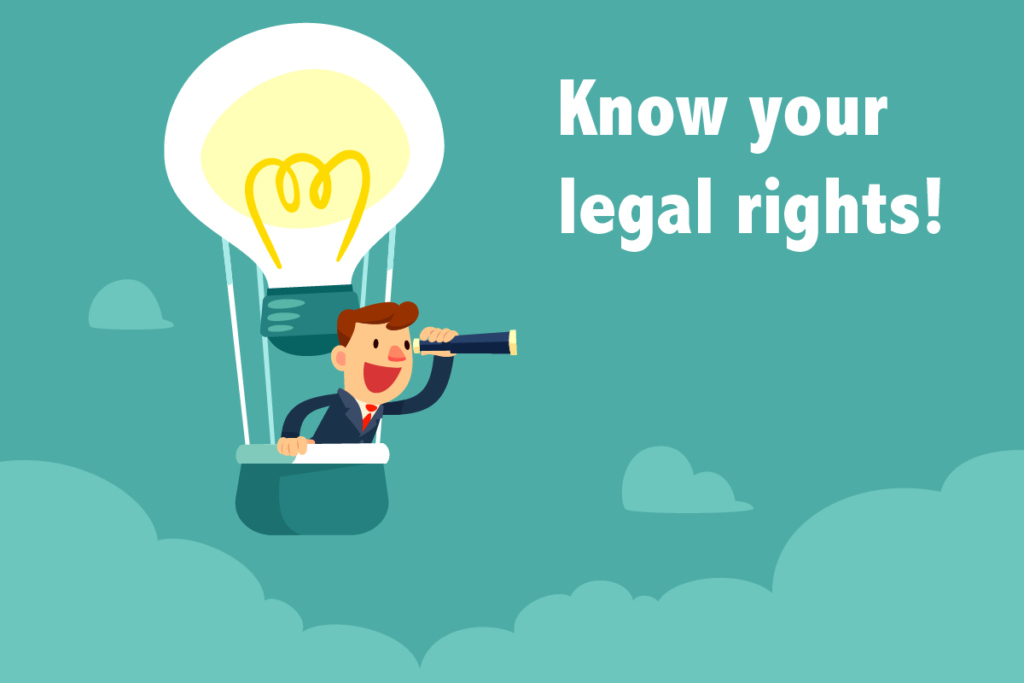 Past Due Credit Solutions (PDCS) Debt Collectors and the law
The Office for Fair Trading (OFT, 2012) published guidelines for debt collection businesses. Past Due Credit Solutions (PDCS) and other debt collectors are required to:
Be fair and avoid using coercion, aggressive practices or be improper and deceitful in any way
Provide clear information that debtors can understand without being misleading.
Be considerate of debtors' circumstances and any difficulty they face in making payments. They must take into account the latter when discussing repayments.
If Past Due Credit Solutions (PDCS) has intimidated you and have not stuck to the OFT guidelines, you may choose to report them. In serious cases, the OFT has the authority to revoke their debt collection license.
Register your complaint about Past Due Credit Solutions (PDCS) Debt Collectors with this online complaint form.
Those debt collection agencies that are in fact one business arm of a creditor may pretend to be a separate company. This is deceitful but may cover themselves by stating who they really are in their small print.
Understanding how Past Due Credit Solutions (PDCS) Debt Collectors operates
The key to defending yourself against Past Due Credit Solutions (PDCS) and other debt collection groups is knowing how the collection process works.
They are on a bonus
Workers for Past Due Credit Solutions (PDCS) who call you up to request payments are not specialised debt collection professionals. They work on low wages and must meet targets each month, day and sometimes each hour. If they meet or exceed their targets, they may be in for a bonus payments. Thus, they will try every trick in the book to get some form of payment. They could display threatening and intimidating behaviours on the call.
The key takeaway from this information is that these are usually empty threats made by Past Due Credit Solutions' debt collection agents who are seeking commission. You can somewhat give a little back by keeping them on the phone but refuse to pay today.
Automated call technology
If you take the other approach by ignoring PDCS debt calls, agencies start to utilise technology to call you instead. They use automated calling to give you a ring at set times, or as much as every 30 minutes until you pick up. If you eventually answer and the call is silent, this is an illegal intimidation technique.
If you are experiencing automated and silent calls from Past Due Credit Solutions (PDCS), start to record the frequency of these calls. Their behaviour is in breacj of OFT regulations and you can report them. Sometimes telling Past Due Credit Solutions (PDCS) callers you are doing this can mitigate the number of times they call.
The easiest way to get in touch with the Financial Ombudsman is on 0300 123 9123 or 0800 023 4567.
Bad cop, good cop
Another tactic that debt collectors will used is the age-old bad-cop-good-cop routine. This is when you receive lots of calls by abusive and aggressive agents requesting payment, followed by the one nice caller who is polite, friendly and empathetic to your situation. However, if you reject payment to these seemingly friendlier callers, they can soon revert to their intimidating and aggressive selves. The whole purpose of this tactic is to gradually wear away at your resistance, so you make a repayment in the end.
Standing up to this tactic is not easy, which is why it is effective and why debt agencies continue to employ it. If this is happening to you, hang in there and stay reluctant. You may wish to record these tactics using a complaint form with the OFT.
Embarrassing you by talking to third parties
If it is not you that answers the debt call, agents may start to discuss your debt with whoever answers, causing you embarrassment and frustration. They may talk about your situation with family or even a work colleague. This is completely illegal and breaches multiple privacy law, as well as the OFT's guidelines.
You should complain about nay debt disclosure to third parties via the Financial Ombudsman and the telephone numbers provided earlier.
Deceit and lies
If the debt collector is not having any luck at getting money from you, they may try some additional tactics that are also illegal. Some agencies are known to pretend they are the courts or even enforcement officers with the legal rights to visit you at home and remove your goods. Some will even threaten prosecution. These are all illegal and debt collection groups never have these legal powers.
Never provide Past Due Credit Solutions (PDCS) with permission to come to your property and never let them in. If you do, call the police the second you feel intimidated or threatened.
Don't let them wear you down
As you are aware by now, Past Due Credit Solutions (PDCS) are relentless at chasing debts, ultimately responsible for mental illnesses and potentially suicides. But you can stand up to Past Due Credit Solutions (PDCS), and further support is available. Remember that debt problems can be solved by taking the correct approach – and you can live again without debt worries or distress.
How to pay, what is the process?
The Past Due website is actually a little confusing. To make a payment you have to click 'make a payment' in the top banner or on the hamburger menu if you're on mobile. Then you need to find your 'customer ID', which should be on one of the many letters they would have sent to you by now. Alternatively you can call them to get your customer ID, however if you're already on the phone, you may aswell make the payement on the phone. Once you're entered your customer ID, you can then make a payement via credit card or debit card.
Getting help with debt
There is help for debt available from non-profit groups that can provide comprehensive personalised help, and you could find support from debt management commercial companies. The latter will try to make money by helping you and should be your last choice for help. Instead, try searching for:
Citizens Advice Bureau (CAB) offers comprehensive help with your debt and may even be able to prevent debt collectors from contacting you as long as you can prove that you are already attempting to repay.
Christians Against Poverty (CAP) is not just for religious people and provides free help.
StepChange offers free online debt advice to help people take control of their debts.
Writing off your debt entirely
Writing off your complete debt is possible if you qualify and choose an Individual Voluntary Agreement (IVA). These are a special type of repayment agreement where the debtor commits to paying monthly payments for five years. Once the period is over, all unpaid debt is 100% written off. It is designed for people with multiple debts and must be created by insolvency professionals.
To qualify for an IVA on the government scheme, you must have multiple debts and your total amount of debt must exceed £1,200. To learn if you qualify for an IVA, use my virtual IVA assessment tool which will give you an answer in just five questions!
Finally
Despite professional bodies sending out warnings and government guidelines, the state of play in the debt chasing industry remains appalling, leading to mental health concerns and suicide. Yet, you can fight back, especially with the support from debt charities and the information on Money Nerd. The situation is not as easy as just refusing to pay, but it is 100% possible to use the process to your advantage and spread repayments to avoid financial distress. Lastly, always report harassment and bullying to the Financial Ombudsman; they may just remove their debt collection license as a result!
Past Due Credit Solutions (PDCS) Contact Details:
Company Name: Past Due Credit Solutions (PDCS) Limited
Other Names: Past Due Credit Solutions (PDCS), PDCS, Pastdue
Address:
1 Blair Court
North Avenue
Clydebank Business Park
G81 2LA
Contact Number: 0141 951 4077
Website: www.pastduecredit.co.uk
Email: info@pastduecredit.co.uk
Monday – Thursday: 8:00 am – 8:00 pm
Friday: 8:00 am – 7:00 pm
Saturday: 8:00 am – 1:00 pm
Numbers they call from
01415703200 08448113701 01419516447
FAQs
Are Pastdue Credit Solutions Limited financially regulated?
Pastdue Credit Solutions Limited is fully authorised by the FCA. Their registration number is 703411.
Do HMRC use Pastdue Credit Solutions Limited?
Pastdue Credit Solutions is one of many debt collection groups used by HMRC to collect unpaid tax and similar debts.
Does Pastdue Credit Solutions Limited buy debt?
PastDue Credit Solutions will purchase debt from HMRC and companies that have had no success in collecting the debt from you. They buy debts for much lower than their value and hope to collect some of the full amount so they can earn a profit.
What happens if you ignore debt collectors?
Ignoring debt collectors could result in them turning up on your doorstep requesting money. You don't have to pay them or let them inside, but if they get a CCJ for the debt, you would be forced to pay by enforcement agents – and it will appear on your credit file.
Can you go to jail for debt collections?
No – there is no jail sentence for owing debt to a debt collection group.

Ignoring a CCJ for your debt will also not result in a prison sentence. However, enforcement agents could be sent to your home and they will repossess valuable items to pay off the debt you owe.
Can Pastdue Credit Solutions Limited issue a warrant?
Absolutely not! PastDue Credit Solutions are able to request a CCJ, and if they get it, they can send enforcement agents to collect valuable items to be sold at auction. They certainly cannot issue arrest warrants, or have you sent to jail.
Are Pastdue Credit Solutions Limited bailiffs?
PastDue Credit Solutions are not the same as bailiffs. They may request a CCJ, which means they can employ bailiffs to come to your property. You will have received lots of notification letters if they were going to do this.
Can Pastdue Credit Solutions Limited force entry?
PastDue Credit Solutions cannot force entry, they have zero powers over you in this regard. However, if you received a CCJ, the courts can instruct bailiffs (enforcement agents) to visit you at your home.
Can Pastdue Credit Solutions Limited come to your house?
PastDue Credit Solutions can come to your home but you do not have to knowledge their presence or welcome them inside, You only need to take action if bailiffs come knocking.
Will Pastdue Credit Solutions Limited give up?
It is unlikely that PastDue Credit Solutions will give up on the debt until they have exhausted every legal option they can use. This means you could be chased for a minimum of six years until the debt is no longer legally enforceable.
Can a debt be too old to collect?
The Limitations Act states that debt collectors have six years to get their money. This countdown begins from your last payment or the last time the debt was acknowledged by yourself. Therefore, it is possible for debt to be too old for collection.
Are debts ever written off?
Debt collectors like PDCS may write off a debt if the debt is no longer enforceable via the courts. This means your debt can be written off if six years have passed since you last acknowledged or paid some of the debt in question.
How do I contact Pastdue Credit Solutions Limited?
You can pay Pastdue Credit Solutions Limited online or over the phone via a 24-hour automated payment line. They also accept bank transfers or standing orders, as well as payment by cheque or even postal order.
References
CONC 7.3 Treatment of customers in default or arrears (including repossessions): lenders, owners and debt collectors
CONC 7.9 Contact with customers
References
CONC 7.3 Treatment of customers in default or arrears (including repossessions): lenders, owners and debt collectors