Personal Loan for Home Improvement – In-depth Guide
Is it time to hit the refresh button on your home? From new furniture or something more significant like a loft conversion, it all costs a pretty penny.
If you want to complete a home update soon, you should know about your options when it comes to getting a personal loan for home improvement. There are different types of personal loan for home improvement and the best option for you will depend on eligibility and personal circumstances.
Read on to discover what method of financing home improvements could work for you, and speak with a money advice group or commercial service provider for further support.
Can you borrow money to renovate your home?
Renovating a home can be a costly project. Whether you want a new kitchen, loft conversion or just some new furniture, the total bill can be significant. Some people spend months or years saving to fund home renovations, but there is a quicker way.
You can borrow money to renovate a home, no matter how small or large the project may be – subject to approval. When you borrow money, you will have to pay an interest rate on the loan amount. And there may be other fees involved, such as closing costs or if you want to pay off the loan early.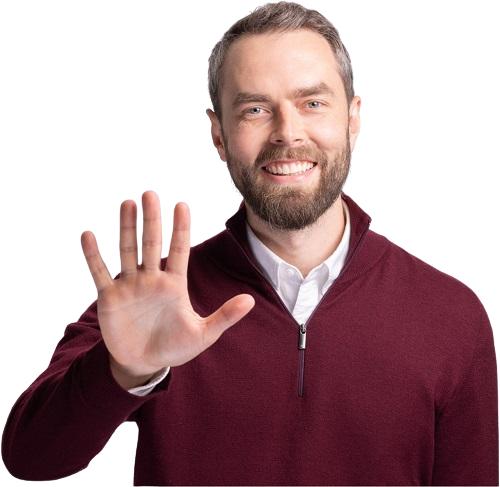 FREE Credit Report FOR LIFE!
I've snagged a deal for you..
Spot errors that could be ruining your credit report
Simple actions to improve your credit score
Better score, better deals
GET STARTED WITH CREDIT KARMA
Can you get a bank loan for home improvements?
When you want to borrow to pay for home improvements, there are many options which we will discuss below. Using a bank loan is one method of financing your renovation, but there are even different types of bank loans to choose from that can be used for this purpose.
You don't always have to use a bank to get a loan. You could be offered a better deal by using an online bank, online loan lender or through a building society. As long as the lender is authorised and regulated by the Financial Conduct Authority (FCA), you should consider its loans.
If a loan company approaches you to offer a loan it could be a sign that they are not authorised and are in fact a scam lender.
What is the best loan to take out for home improvement?
The best loan for home improvements will depend on the terms and conditions of the loan you're offered, which will be based on your finances and your credit score. There is no "best loan for home improvements" but there are some popular options you should check out and compare.
Here are some of the most used methods of paying for home improvements:
Secured and unsecured home improvement loans
Home improvement loans are a type of loan specifically for people wanting to improve their property, either in its structure and layout or through decorations and furniture. Anyone who takes out one of these loans must use all of the money for home improvements.
These personal loans provide the homeowner with a lump sum amount which is then repaid through a monthly repayment plan made up of principal repayments and interest. Monthly repayments continue for a fixed period until you have paid all of the loan back.
A home improvement loan could take the form of unsecured loans or a secured loan. The former means no assets are listed in the credit agreement as collateral. If you do not repay an unsecured loan the lender has no right to seize any assets or force you to sell your home. But they can take you to court and if the debt escalates they may get these permissions eventually.
With a secured home improvement loan, the credit agreement lists assets as collateral, usually a vehicle, property or home equity. Not repaying these loans means the lender has an automatic right to seize the asset and sell it to recover the debt, or force you to sell your home to pay them back if required. However, when assets are listed as security the lender can typically offer a bigger loan or lower interest rates.
Personal home improvement loans
A generic personal loan may also be used to fund your new kitchen, bathroom or any other renovation project. Sometimes a lender that offers a personal loan will simply re-advertise it on another web page as a home improvement loan and car loan to appeal to people searching for these loans.
You could use a secured or unsecured personal loan to access credit for your project, which works just as described above. The advantage of using a generic loan rather than a home improvement loan is that the funds do not exclusively need to be used for home improvements. You may want to use a small percentage of your loan for something else. Although most banks offering home improvement loans do not ask about how you use the money.
Home equity loans
Home equity loans are a type of personal loan for homeowners that lets them borrow against their home equity. Some secured home improvement loans also do this. The equity in a home is calculated by subtracting the remaining mortgage debt away from the property's value. For example, someone with a £185,000 property and a remaining mortgage of £85,000 will have £100,000 home equity.
In the example above, the homeowner could get a home equity loan for up to £85,000 using the maximum loan to value ratio typically offered (85%) to those with excellent credit. This is significantly more than what is possible using generic unsecured personal loans. However, if the loan is not repaid as agreed the lender can force the homeowner to sell their property to repay in full plus interest.
Remortgaging
A mortgage is a type of bank loan to buy a property, and it can also be used to fund house renovations if you have built up enough home equity. Scores of homeowners switch from their current mortgage deal to another one to get a better interest rate. However, you can also remortgage to borrow more against the property.
For example, if you have a current mortgage worth £85,000 and plenty of home equity, you could ask for a new mortgage of £100,000. The mortgage provider will pay off your first mortgage of £85,000 and give you an additional £15,000 to use as you wish. This means the debt is tied into one place with your mortgage, making it easier to budget for and could get you better repayment terms. You may also avoid other loan fees doing it this way.
Second charge mortgages
Second charge mortgages are similar to overborrowing through remortgaging, but instead of trading in your existing mortgage for a bigger one, the homeowner simply takes out a second mortgage on the same property, secured against home equity. The money can then be used to pay for your new kitchen, bathroom or any other small or large renovation project – but not exclusively.
This may be preferential if the current mortgage is a good deal and you don't want to pay early repayment fees to pay off the first mortgage.
Where can you get a home improvement loan?
Taking out a loan for home improvements is possible with many different types of lenders. The most obvious places to look are banks and building societies. But you should also check out lenders that exclusively offer loans online. Moreover, many supermarkets and even the Post Office offer loans that can be used for renovations. You can usually apply for a home improvement loan online and get a decision quickly.
As long as the lender is a legitimate lender then you should consider their products and compare them with other legitimate personal loans for home improvement.
How to compare home improvement loans
To compare a home improvement loan interest rate with another loan's rate, you should look at the Annual Percentage Rate (APR) representative example. The representative APR is what the lender offered to at least 51% of people who applied.
Therefore, it is a way for knowing what the average applicant is offered, but it is not correct because 49% of applicants are offered a different rate – lower and higher but most often much higher.
Sometimes a maximum APR you could be offered is also advertised, so you're aware of the highest rate possible if approved.
If you want to know what this interest rate means with an example, use the lender's loan calculator. This will show you what your loan repayments will be based on the amount you want to borrow and how long you want to repay. The representative APR will be used in this calculation, and it may change depending on the loan amount and repayment period.
But remember, it's a fair estimation only! You may also need to compare additional loan fees, and in the case of home equity loans and mortgages, you should look out for the terms regarding closing costs.
How to get a personal loan for home improvement
To get a personal loan for home improvement projects will require you to pass the lender's assessment that ensures the loan will be affordable. The lender carries out these assessments as part of their responsible lending commitment. Not making sure you can afford the loan could mean they don't get their money back, and it could lead to significant debts.
When you apply for a loan for home improvement, the lender will ask about your income and existing debts. If you're securing an asset within the credit agreement, they may need to value these, also known as an appraisal.
They'll also check your credit score to see how you have managed monthly repayments to other banks and lenders in the past. It is an accumulation of these things that will decide if you are offered the money you need for renovations or not. Each lender has its own determinations and there is no fixed benchmark you need to hit to be accepted.
Personal loan for home improvement with bad credit
If you want a personal loan for home improvement plans but know you have bad credit, there might be a solution. Homeowners with poor credit will always find it harder to secure a loan over those with excellent credit scores. But it doesn't make it impossible. Some lenders even advertise a home improvement loan for bad credit. You may want to look at these options first.
By choosing a secured loan instead of an unsecured loan, the lender will see you as less of a lending risk. With collateral listed in the agreement, the lender could easily get their money back if you don't repay. It could enable you to get a personal loan for home improvements with bad credit.
Things to consider before taking out a personal loan for home improvement
Before you take out a home improvement loan, you need to consider:
Are you willing to use an asset as collateral in the loan agreement?
What type of loan options are available to you? Those without home equity will have fewer options.
How much do you need for the project?
How long would you need to repay?
Your credit score – check it for mistakes before applying. A lender's mistake could cause a rejection.
Personal loan for home improvement help!
If you know your options and how to get them but still don't know where to turn next, you should get personalised advice. Some money groups and debt charities can provide free tailored support. Or you could use a commercial service that helps you find and apply for the right loan. This is likely to come with a fee or you may end up paying commission.