Is PIP Classed as Income? 2022 UK Tax Laws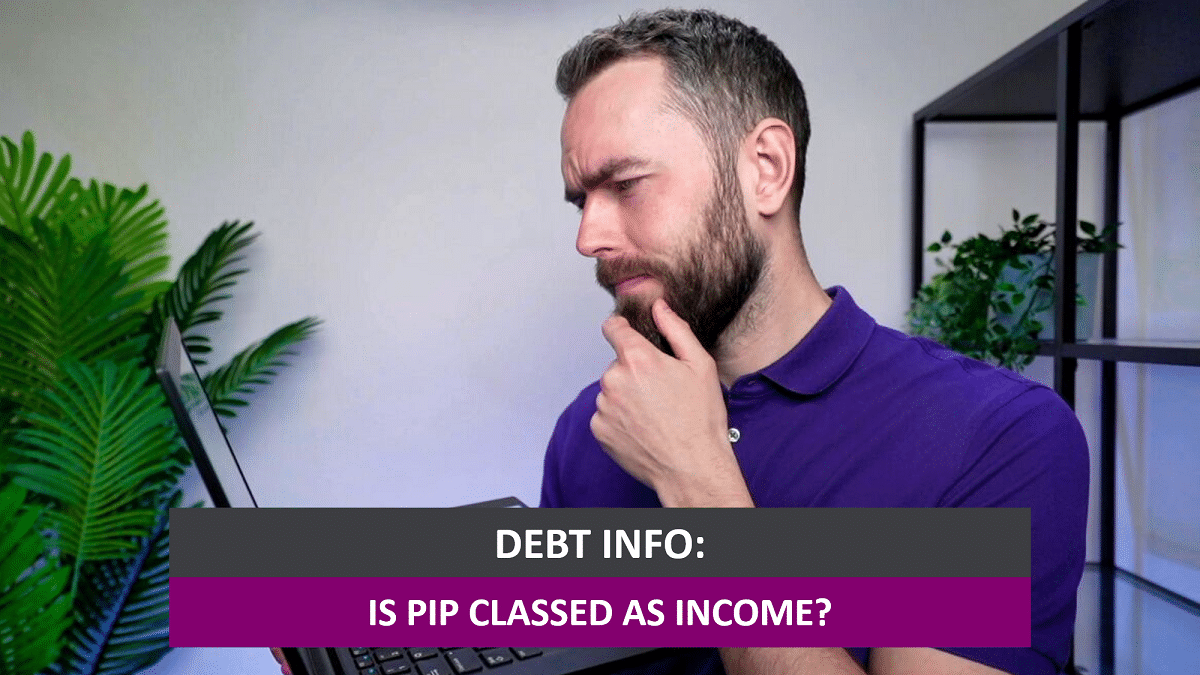 For free and impartial money advice and guidance, visit MoneyHelper, to help you make the most of your money.
If you get PIP due to a disability, you might be wondering if the money you receive is classified as income for taxation and if you need to pay any of it back.
And if you are trying to arrange a debt solution like a Debt Management Plan (DMP), you're probably confused as to whether PIP is part of your income that you should declare. There are two approaches you can take – both explained in this guide.
Below you will find clear information about PIP and what it means for beneficiaries and any potential debt solutions.
Got a specific legal or finance questions?
Sadly, I can't give out personalised advice or help. However, I can share some of my favourite services.
Currently, I use JustAnswer (an online lawyer chat service) a lot!
In fact, it's pretty sneaky but I use a little loophole where I pay £5 for a 7-day trial to talk with a lawyer or financial advisor about my specific situation.
Once I've got my answers, I simply cancel the trial before the 7-days are up.
Last time I got out of a £271 parking fine using their help!
So if you've got specific legal or financial questions, paying £5 to get them answered might be a no-brainer.
You can try it out below.
Just make sure to cancel before the 7 days are up.
What is Personal Independence Payment (PIP)?
PIP is a type of financial assistance for people who suffer from a long-term physical or mental health problem, and subsequently, must pay extra costs to maintain a standard of living.
To be eligible you must be an adult (16+) and have experienced the disability for at least three months, and expect to continue experiencing these difficulties for at least a further nine months.
There are two parts to PIP payments:
Daily living component
Mobility component
You will receive either or both depending on your health. The current weekly payment for the daily life part is either £60 or an enhanced rate of £89.60. And the current weekly payment for the other part is either a lower rate of £23.70 or a higher rate of £62.55.
How can I apply?
The fastest way to apply is by telephone or textphone on 0800 917 2222 or 0800 917 7777, respectively.
Or you can write to them asking for a claim form, which will slow down your application. The address to send you enquiry is:
PIP Claims
Post Handling Site B
Wolverhampton
WV99 1AH
If you have been diagnosed as terminally ill, you can still apply for this financial help, and there is a way to speed up your application.
How is my application assessed?
The payments you receive as a PIP are not based on the condition or ailment itself, but rather, how the condition affects your day-to-day living. To determine this, anyone applying for PIP will be assessed by a health professional.
Has PIP replaced Disability Living Allowance (DLA)?
PIP has already replaced DLA for most people. If you are under 16 years of age or were born before April 8th 1948, you may carry on receiving the latter.
If you do not fall into these categories but are still receiving DLA, the Department for Work and Pensions (DWP) will send you a letter to let you know you are able to claim for PIP instead. If they have not written to you yet, you don't need to do anything.
Any person receiving PIP with a carer may be able to apply for the Carers' Allowance.
Is PIP classed as a benefit?
PIP is classed as a benefit payment, but it is different from other benefits because it's not income-based. The payments are awarded to you no matter how much savings you have.
Do I include PIP as income on a DMP?
If you are setting up a Debt Management Plan (DMP), you can take two different approaches in declaring PIP as income or not. Both of these approaches are likely to lead to the same end result.
First, you might want to not include PIP as declared income, but simultaneously not include any living expenses and costs associated with your disability. As PIP is given to you to cover these costs, by excluding everything you are keeping the records correct.
The second approach is to include all the pay you receive from PIP, but to also include all the expenses you are frequently paying from the funds you receive.
If you are applying for a more formal debt solution, such as an Individual Voluntary Arrangement (IVA), you should consult with your Insolvency Practitioner (IP) when declaring your income.
Can I use PIP to pay off my debts?
It is your decision if you want to use PIP to repay some of your debt. This is less of a risk if you are doing so as part of a DMP because if your situation changes you can ask to change the DMP as it is not legally binding. This is not the same for an IVA.
For more information on debt solutions, check out our debt solutions hub.
Is PIP counted as income?
PIP is a type of income, but it is not subject to taxation. You will not have to pay any tax back on it and there is not even an obligation to spend the money on things related to your disability.
There are other benefits that are not classed as income for fiscal purposes, such as Child Benefit, Attendance Allowance and Bereavement Support.
Is PIP classified as income for council tax?
Anyone paid PIP will be applicable for a reduced rate of local authority tax (if you pay it!).
The amount of money you can get deducted from your bill will depend on the component of PIP you receive and at which rate. Call your local authority for assistance.
Moreover, anyone who receives PIP might be applicable for an additional award on other their other benefits.
If the individual receives any of the following benefits, they could receive a top-up payment:
Income Support
Pension Credit (Living component only)
Universal Credit
Working Tax Credits
Employment and Support Allowance (Living component only)
Is PIP counted as income for housing benefit?
PIP can increase the amount of housing benefit money you receive. If you receive either component of PIP, you automatically qualify for a premium top-up payment on any housing benefit you get.
Your housing benefit money could increase if your child (aged between 16 and 20) receives PIP and is still in training or education.
Contact Citizens Advice if you need help!
If you require further information on PIP or are finding it difficult lately – maybe due to COVID 19 – consider speaking with Citizens Advice.
Their friendly team will be able to answer your questions about PIP and how it affects other financial assistance you receive.