PO BOX 795 Telford TF7 9GG Letter – Who is it? 2022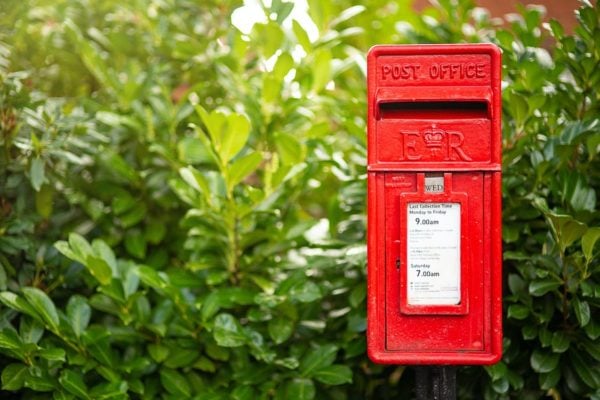 For free and impartial money advice and guidance, visit MoneyHelper, to help you make the most of your money.
Have you received a letter from PO Box 795 Telford, TF7 9GG? Who is it and is it a real or scam letter?
We answer these questions and what you can and shouldn't do after receiving one of these scary letters. Read on for the details.
Beating Debt Collectors
There are several ways to deal with DWP debt collectors and improve your finances.
Choosing the right way to tackle your debt could save you time and money, but the wrong one could cause even more harm.
It's always best to find out about all your options from a professional before you take action.
Fill out the 5 step form to get started.
What is PO Box 795 Telford TF7 9GG?
PO Box 795 Telford TF7 9GG is an address where some letters are sent from The Department for Work and Pensions (DWP).
The UK Government website states that the DWP's Debt Management Department can be contacted by replying to the address on the letters they send out. But the website itself doesn't state what this address is, which can be confusing.
In contrast, the UK Government website does list the other postal addresses for the DWP, such as those in Wolverhampton, but these are unrelated to the DWP's Debt Management Department.
Who is DWP Debt Management?
DWP Debt Management is the department of the Department for Work and Pensions which is responsible for recovering money owed to the DWP by UK residents. Despite being just one department within the DWP, they have six offices dotted around the UK.
Most of their work goes into recovering money paid out to people who have incorrectly claimed social security – or claimed too much.
Feeling like Chandler?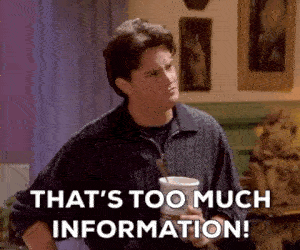 Is all this information starting to feel overwhelming? Don't panic! There's plenty of help available. You can get started below.
Why would DWP send me a letter?
The Department for Work and Pensions will send a letter from their PO Box 795 Telford address if they need to contact you about a DWP debt. You can get into DWP debt in different ways, such as:
Benefit overpayments – this happens when you don't provide accurate details when making a benefit payment claim, or when you don't update your details which would result in you receiving a smaller benefit payment.
Failing behind on a payment plan to clear overpayments – you may also receive a letter if you've agreed on a payment plan with the DWP to clear benefit overpayments but have not kept to the arrangement.
Budgeting loan repayments – a budgeting loan may be secured if you cannot afford essentials while waiting for benefit payments. They may contact you to ask for repayments on this loan.
DWP errors – the DWP might have sent you a larger payment than they were supposed to. Although this is rare, they have a right to ask for the overpayment back. You could also receive a debt letter in error.
Do I have to write back to DWP Debt Management?
Although the address is included on their debt letters for you to write back, you can phone them instead. The DWP Debt Management number is 0800 916 0647.
However, you must use a different number if you want to discuss a social fund loan. The number for these types of enquiries is 0800 169 0140.
None of the six DWP Debt Management offices can be visited in person by a member of the public. So you either have to call them on the numbers above or write to them at:
PO BOX 795
Telford
TF7 9GG
DWP Debt Management Letters
The DWP debt letter from Telford will come as quite a shock, especially if you thought you were receiving the right amount of benefit payments. The letters themselves can have lots of bold text and red writing, which makes them even more intimidating.
You'll be asked to repay the amount owed, which can usually be done over the phone. If the amount owed is significant, the DWP will offer you a payment plan option. This is so you can continue to maintain a standard of living while you clear the DWP debt.
You may also be able to repay by having the money owed deducted from ongoing benefit payments. For example, you might receive less Universal Credit for a set period to repay what you owe.
Can you ignore a DWP Debt Management letter?
You shouldn't ignore DWP Debt management because the department could take further action against you to recover the debt. Even if you think you'll struggle to repay what is owed, you should make contact with the DWP Debt Management department. You may be pleasantly surprised at the payment plan you can agree on with them.
Can DWP send debt collectors?
The DWP don't send debt collectors because debt collectors aren't bailiffs. A debt collection agency is a company that just chases you for payments with letters and phone calls, often threatening legal action in the process.
If you don't pay and legal action is taken, you could end up being subject to a court order which makes you responsible to pay. Ignoring one of these court orders could result in the use of bailiffs – but these people are not officially called debt collectors.
The debt collector will try to get you to pay in full and be less likely to accept smaller repayment plans. They'll also add their own expensive costs onto the debt, meaning you'll end up having to pay back even more. It's best to avoid this.
Can the DWP debt become legally unenforceable?
Yes, DWP debts can often become legally unenforceable, which means you cannot be taken to court over them. Without the ability to take you to court, you can never be told to pay by a judge and therefore can get away without paying, unless you want to protect your credit score.
However, these debts only become legally enforceable after six years or if six years have passed since you last made a repayment. It can be extremely rare for the Department for Work and Pensions to allow an unpaid debt to go unchallenged in court for this long.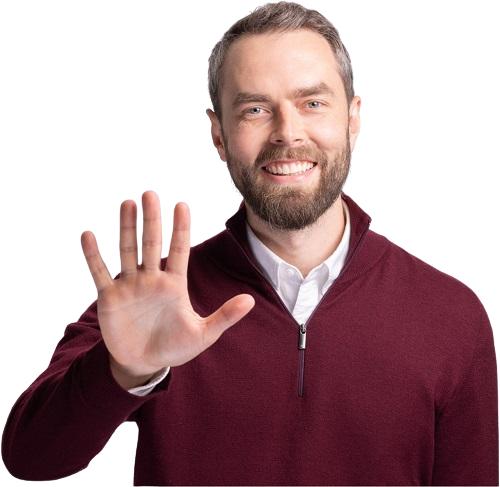 Are you struggling with debt?
Affordable repayments
Reduce pressure from people you owe
Stop interest and charges from soaring
Get started
Want help beating your debts?
Personalised support and advice to tackle your existing debts can be sourced from debt charities or Citizens Advice. But why not start your debt-fighting journey by reading our helpful debt info page. It'll provide clarity and assurances right from the start!