PRA Group UK Limited Debt – Should You Pay? 2022 Guide
Has PRA Group Debt Collectors left you stunned by saying you owe them money? They send out letters requesting money or threatening county court action if you don't cough up.
If they claim you have a debt with PRA Group and want to challenge it, our debt help guide will equip you to fight back using the law!
It's not your fault. Complaints to the Financial Ombudsman have risen this year from 830 to 2,006, so it's safe to say that you're not alone.
Deal with your debt today and feel amazing tomorrow.
Who are PRA Group Debt Collectors?
PRA Group is a large debt collection business based in Bromley in south London. PRA Group Debt Collection will buy debts from other businesses for lower than their value and then chase the people who owe money to pay, and thus, make a profit.
It is a subsidiary of the USA PRA Group Inc (also known as Aktiv Kapital UK) which began in 1996 and now has thousands of employees across several continents. The full name of the coming is Portfolio Recovery Associates Group Inc.
They claim not to add interest on any debt you owe and provide assurances to help debtors organise affordable repayment plans.
The PRA Group is a member of the Credit Services Association and regulated by the Financial Conduct Authority, as all finance companies and debt collectors like PRA Group must be.
The PRA Group Debt Collectors has no association with the Prudential Regulatory Authority.
Don't worry, here's what to do!
You could get rid of PRA Debt Collectors by writing off some of your debt.
There's several debt solutions in the UK, choosing the right one can take years off your debt, but the wrong one can be expensive and drawn-out.
Fill out the 5 step form to get started.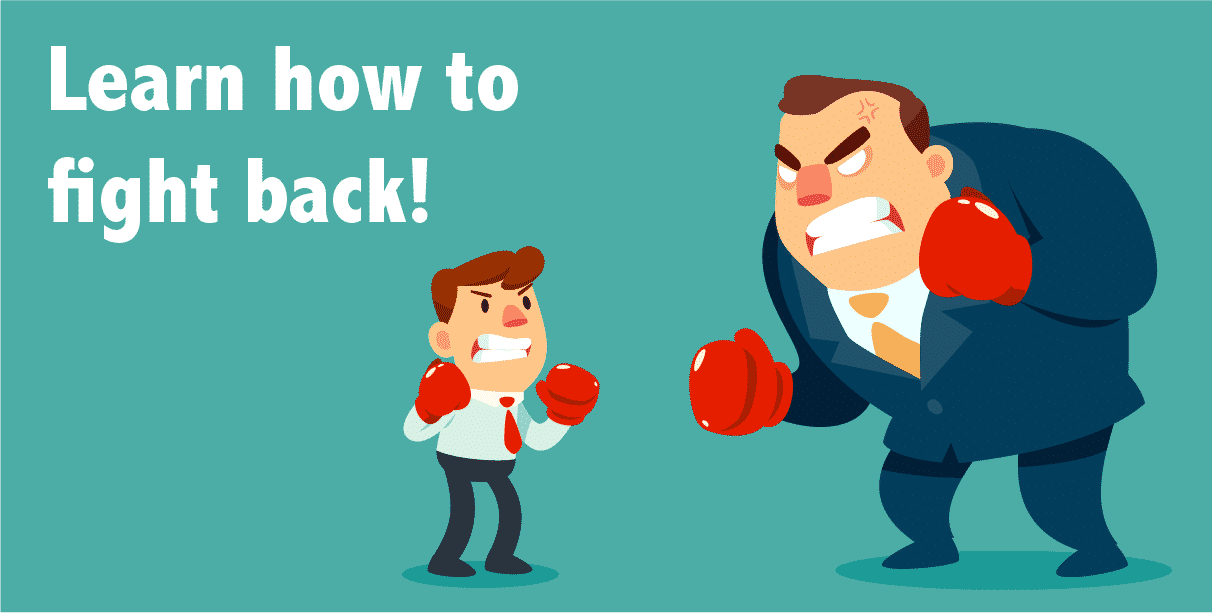 Are PRA Group Debt Collectors legit?
Yes, the PRA Group (UK) is a legitimate company and is actually one of the UK's largest debt collection agencies.
They work in the UK by acquiring debt, predominately from major finance companies and high street lenders for less than their worth. And when a debtor pays up as little as half the money, they have made a profit.
PRA Group (UK) has a turnover of around £100 million per annum and are considered a successful company.
Who Do PRA Group Collect for?
Rather than collecting debt on behalf of another company, PRA Debt Collection predominantly buys unpaid debts from major UK banks and high street providers of loans.
These are the customers of PRA. If you have not paid back a credit card company or defaulted on a personal loan, there is a chance that PRA has bought the debt and you now owe money to them instead of the original creditor.
Here are some well-known lenders that they have bought debts from for in the past:
MBNA
Barclaycard
Lloyds
Instant Cash Loan
Why Have I Received a Debt Letter from PRA Group?
If PRA Group debt collection sent you a letter, which is the primary way they track people down, they have probably bought a debt in your name and you now owe them money.
Have you received a letter from this debt collector? I'll buy it off you for £5
Never hide!
There is a chance that they have sent the letter to the wrong person because the real debtor used to live in your home or through an admin mistake.
One way to check if you really owe the money it to access your credit file – but this is not a sure-fire way to know as your credit file might not be accurate.
If you contest ownership of the debt, you should send a letter that asks for proof you owe it, such as a credit agreement with the original lender. To do this, follow this get them to prove it guide!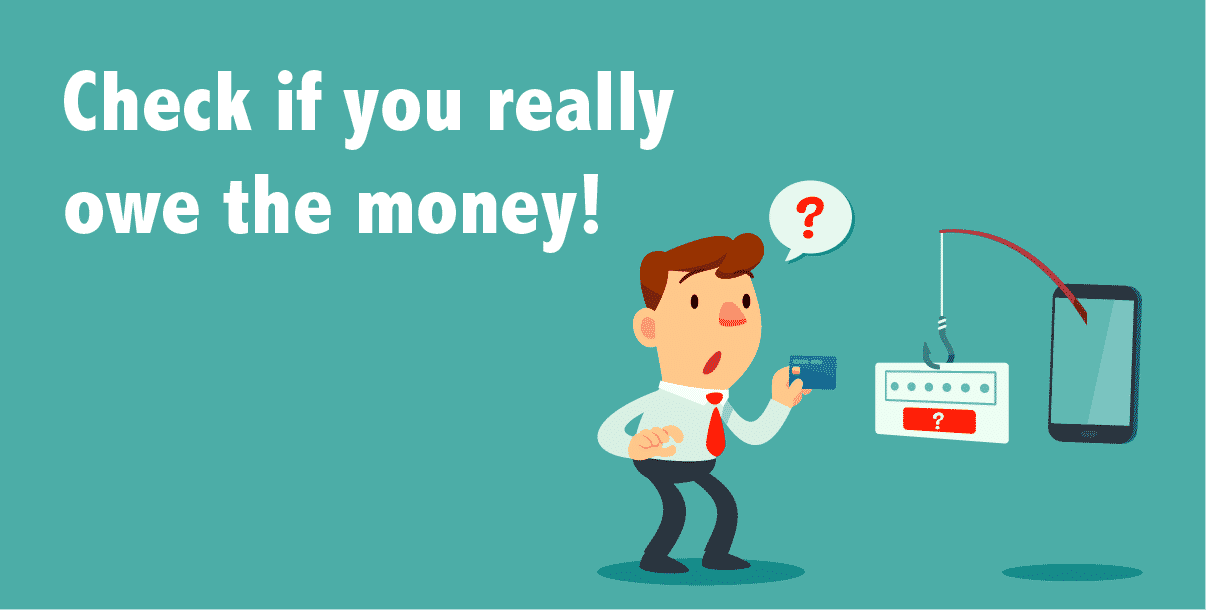 Can PRA Group Take You to Court?
Yes, the PRA Group can take you to court. If they prove the debt is yours and you refuse to pay or decline a repayment plan, they could take you to court. At the court, they will request that the judge issues a County Court Judgement (CCJ) that forces you to pay the debt. This business decision may be determined by the amount you owe and if it is worth going to court, so it might not happen in every single scenario.
PRA Group Unenforceable Debts
There are several situations where your debt may be unenforceable. This should mean that PRA Group cannot secure a CCJ against you. However, even their own website suggests that it won't stop them from trying to chase the debt by letter or phone. It's also worth noting that unenforceable debt can still impact your credit score, so you may wish to still deal with it.
Feeling like Chandler?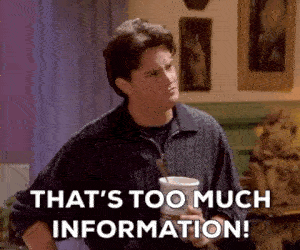 Is all this information starting to feel overwhelming? Don't panic! There's plenty of help available. You can get started below.
Can PRA Group Send Bailiffs?
If you ignore a County Court Judgement issued by a judge, PRA Group can then ask for permission to employ bailiffs to come to your property and repossess your valuables.
These are then sold at an auction to generate the money you owe. However, PRA Debt Collection cannot use bailiffs before a CCJ has been issued or carry our bailiff work themselves.
PRA Group Debt Collection Proved My Debt
It might take some time, but the staff at PRA Debt Collection could hunt down your initial credit agreement and use it to prove you are the owner of the debt.
This would give them an almost certain chance of winning in court, so you should not ignore this proof or further requests for payment.
If you cannot afford to pay the money, you are allowed to assess your options without interruption from PRA workers.
One of these options is a repayment plan directly with PRA. But there are many more options that could make repaying your debts cheaper.
Read about debt solutions here!
What regulations must PRA Group UK follow?
The UK debt industry is heavily regulated, but that doesn't mean all recovery agencies will stick to the laws. Sometimes they will use debtors' lack of knowledge to recover the money with tactics that are not allowed.
The general rules of the debt collection industry that you need to know include:
They must give you time to find debt advice and assess your options
They must not frequently call you (or call you at all if you request letters only)
They must not pretend to have the same capabilities as bailiffs
They must show an understanding of your money problems and use this understanding when offering repayment plans
They must not use confusing terms on purpose to trick you into an agreement
If you think PRA Group has broken any of these regulations, you should complain directly.
If their response to your complaint is unsatisfactory, you can escalate your complaint (with evidence when applicable) to the Financial Ombudsman Service (FOS).
Debt Collection Company Threats and Harassment
The aforementioned behaviours are not the only ones you should look out for during the debt recovery process.
Research has uncovered that a number of other illegal actions are rife among debt collectors like PRA Group. Here are five to look out for (and complain about!):
Incentivised and Aggressive Staff
Sometimes staff working for a debt collection agency will be motivated by additional payments when they recover debts or get payment plans agreed.
This culture of incentivisation often leads to aggressive behaviours by call centre staff. When they can make more money but you reject payments, they can soon become more aggressive than usual.
Frequent and Harassing Calls
Not only are callers sometimes aggressive, or even silent calls to intimidate, but the volume of calls you receive can split over into harassment – a criminal offence. If you are being harassed by lots of calls or silent calls then this is completely illegal.
One way to combat this is by sending PRA Group Debt Collection a letter stating that you would only like to contact via mail. They must respect this decision and can no longer call you on certain numbers or at specified times of the day.
Retail Face
Retail face is when people selling you things or trying to get money out of you pretend to be nice just so they can get the money. The same can happen in the debt collection world in a tactic known as goo-cop-bad-cop.
You might receive lots of aggressive calls from PRA Group Debt Collection and then one super nice caller.
But reject this person and they suddenly turn very nasty indeed. It is a tactic designed to wear you down over time and get you to agree to their arrangement for repaying.
Privacy Laws
One of the most serious laws that the PRA Group Debt Collection can break is privacy laws. If they discuss your debt or reveal that you have a debt with them to another person, they are breaching serious privacy laws.
If they reveal your PRA debts to family, friends or work colleagues, you should report them to the FCA and Financial Ombudsman Service immediately.
Claiming Legal Powers
Another big no-no is when debt collection companies give the impression that they can come to your home and repossess items.
For this to happen, court action needs to take place and PGA Group Debt Collectors then need to outsource this task to registered bailiffs.
They can never force entry onto your property, and even suggesting they can with threats is an offence. Long story short, they are not bailiffs and they cannot force entry to your home!
What are They Allowed to Do?
Just like any debt collection agency that is operating legally in the UK, a staff member contacting you from PRA Group has to abide by the guidelines set by the Financial Conduct Authority (FCA).
The Financial Conduct Authority (FCA) has laid out rules regarding debt collecting which firms such as PRA Group have to abide by in order to be seen as a valid and legal debt collection agency.
According to FCA guidelines, a debt collector contacting your from the PRA Group is not allowed to claim excessive, unfair or invalid charges from you.
They are also not allowed to harass or threaten you. They cannot threaten to seize your property if they legally are not allowed to do so.
Furthermore, a debt collector from PRA Group cannot bypass an appointed representative to contact you directly.
FCA also has strict guidelines to prevent a debt collector from threatening legal action when it's unlikely to happen.
If a debt collector is going to visit your home, they are obligated to give advanced notice before doing so. They can't just show up at your residence.
If you feel that you are being treated unfairly at any point by someone from PRA Group, you can choose to report them to the FCA.
PRA Group has been known to take a "scattergun approach" when sending out debt letters. This means they send out letters to several people with the same name in the hopes that someone will be gullible enough to pay up.
Of course, this is a shady tactic that should most definitely be reported. If you feel you're being targeted by them in this way, don't hesitate to contact the FCA.
Will Debt Collectors Like PRA Write Off Debt?
There are ways to write off some of the debt. The methods that PRA UK are most likely to accept are:
Settlement offers – an offer to pay off most of the debt if they will write off around 10%. Note, this will show up on your credit report as a debt that was not completely paid back.

If your credit report has a low score, this could stop you getting credit down the line.
Debt Relief Order – this is a solution for people on a low income that stops PRA contacting you for a year, with the potential of writing off all debt at the end of the year.
Individual Voluntary Arrangement (IVAs) – this is a payment plan set up by an insolvency practitioner on your behalf. It is for people with more than one debt of a significant amount.

You would make one payment that is split between PRA and others for five or six years. At the end of this timeframe, all remaining debt is wiped. You could save thousands depending on your situation.
Note: Almost all the ways you can write off debt will show up on your credit report and therefore could negatively impact your credit rating and ability to get credit in the near future.
There is one more method of avoiding having to pay your debts to PRA Group – Statute Barred. If your debts are at least six years old and you haven't made a payment towards them for the last six years, you could claim statute barred. This is a legal loophole which makes it impossible to take legal action against you to pay the debt, simply because it is so old.
It's a little more complex than this, but you can read about it in our dedicated statute barred guide.
You don't have to learn all about these options on your own. Instead, use the free debt advice offered by UK charities for support. Two good options for charity support are StepChange and National Debtline.
The PRA Group Debt Recovery Contact Details
Company Name: PRA Group (UK) Limited
Other Names: PRA UK Ltd, PRA Group, Aktiv Kapital, Aktiv Kapital UK Ltd
Address:
2 The Cross
Kilmarnock
Scotland
KA1 1LR
Phone: 0800 877 2772
Fax: 0845 280 1776
Website: www.pragroup.co.uk
Monday – Thursday: 8:00 am – 8:00 pm
Friday: 8:00 am – 6:00 pm
Saturday: 8:00 am – 12:00 pm
Numbers they call from:
03300 663 689
02033 683 062
02033 683 174
08008 772 772
PRA Group Debt Collection FAQs
Who is the owner of PRA Group?
PRA Group is a trading name of PRA Group (UK) Limited which is a wholly-owned subsidiary of PRA Group Europe Holding SARL.
Are the PRA Group financially regulated?
PRA Group (UK) Limited is regulated by the Financial Conduct Authority with the registration number 718645. The business is registered in Kilmarnock, Ayrshire under the name Vikki Wilkons and its principle place of business is listed as being in Bromley, south London.
Do HMRC use PRA Group?
HMRC do not use PRA Group to collect debt as of 2020. If you owe money to HMRC you should not be being contacted by PRA Group.
Do PRA Group UK Limited buy debt?
Yes. PRA Group buys debts for as little as 10-20% of the outstanding amount and then try to get debtors to pay back the full amount of the debt to make money.
How do I get rid of PRA?
To get rid of PRA debt collectors you should ask them to prove the debt is yours and it is less than 6 years old. If the debt is yours, the only way to get rid of PRA is to pay the debt in one sum, negotiate a payment plan or get help from an insolvency practitioner.
What happens if you ignore debt collectors?
If you keep ignoring debt collectors letters and calls, they may send field agents to your home address. However, you do not have to speak to these workers and you can ask them to leave your property. The debt collection agency may then take legal action and seek a judge to issue a County Court Judgement that makes you pay.
Can a PRA Group debt collector issue a warrant?
No, a debt collection company is not able to get an arrest warrant or a warrant to search your home. The closest they can do to these things is get bailiffs to repossess items, but this only happens if you ignore a judge after going to court
Will PRA Group give up?
Debt collection companies like PRA will not stop trying to recover the debt they have bought in your name unless the debt becomes statute barred and you request they stop contacting you. This means they probably won't give up for at least six years.
How long can you legally be chased for debt?
The Limitations Act (1980) states that you can only be chased for a debt in the UK for six years. The exception to this is when the courts have issued a County Court Judgement on the debt in the past.
How can I get in touch with PRA Group UK?
PRA Group doesn't have a chat feature on their website, but you can contact the company via text message. There is a free telephone number listed above. Sometimes you can use charities offering free debt advice to contact them for you. When you call up, have your account reference number to hand.
What ways can I pay PRA Group?
The easiest way to pay PRA Group is on their website with a debit card. However, they also accept payment via a payment plan where regular amounts are either taken from your debit card automatically or are taken via direct debit. You can even make a phone call and make a payment over the phone.
References
CONC 7.3 Treatment of customers in default or arrears (including repossessions): lenders, owners and debt collectors
CONC 7.9 Contact with customers
*Note: This is a real life example based on a customers' savings data in October 2020.