PRA Group UK Limited Debt – Should You Pay? 
For free & impartial money advice you can visit MoneyHelper. We work with The Debt Advice Service who provide information about your options. This isn't a full fact-find, some debt solutions may not be suitable in all circumstances, ongoing fees might apply & your credit rating may be affected.
For free & impartial money advice you can visit MoneyHelper. We work with The Debt Advice Service who provide information about your options. This isn't a full fact-find, some debt solutions may not be suitable in all circumstances, ongoing fees might apply & your credit rating may be affected.
Featured in...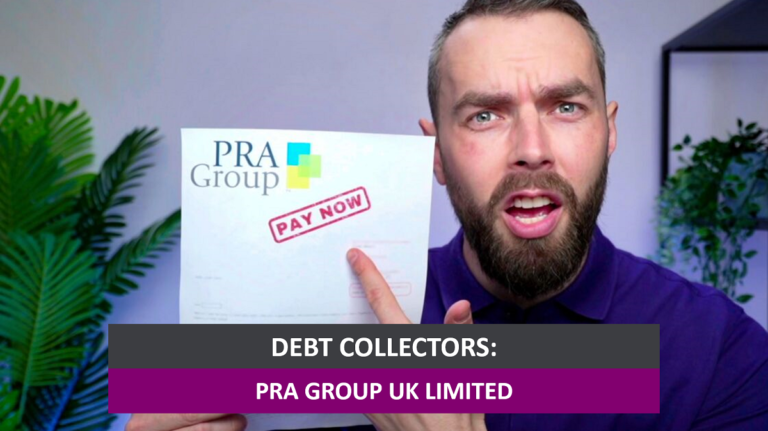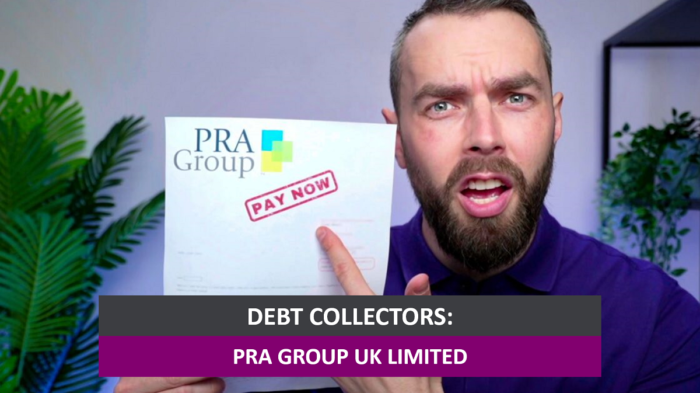 Receiving a debt letter from PRA Group UK Limited can be worrying, but you're not alone. More than 170,000 people visit our website each month for help with debt issues. You might be wondering where the debt came from and if you should pay it. You might also be worried about whether PRA Group is a real company and what happens if you can't afford to pay.
We understand your concerns, and we're here to help. Our team has a lot of experience with debt collectors, so we know how you feel. In this article, we will:
Explain who PRA Group UK Limited are and why you've received a letter from them.
Discuss how you can check if the debt is really yours.
Guide you on how to deal with PRA Group.
Provide options if you're unable to pay, including writing off your debt.
Show you how to stop PRA Group from chasing you.
Remember, it's important not to ignore a debt letter. Stay with us and learn more about dealing with PRA Group UK Limited and your debt.
Why Have I Received a Debt Letter from PRA Group?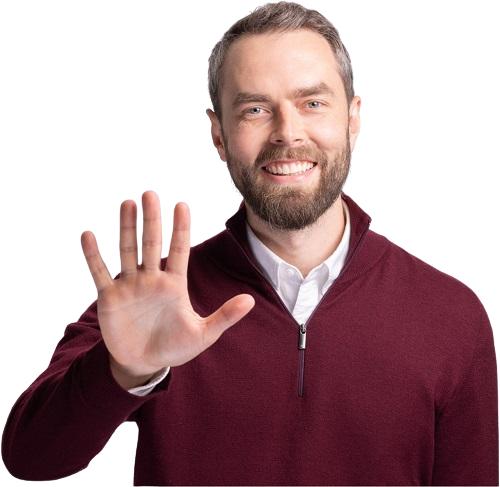 Could you write off some PRA Group debt?
Affordable repayments
Reduce Pressure from people you owe
One simple monthly payment
Get started
PRA Group Unenforceable Debts
Is My Debt Statute-Barred?
If it has been 6 years – or 5 years in Scotland – since you last made a payment towards your unsecured debts and you have not written to your creditor about your debt during this time, it is statute-barred.
This means that the debt is not enforceable. It still technically exists, and you still technically owe the money, but there is no legal way for you to be forced to pay or for the debt to be enforced.
Keep in mind that not all debts become statute-barred!
Any HMRC debts, for example, will stay enforceable for decades. Any debt that had a County Court Judgement (CCJ) attached to it during the 5 or 6-year window will always be enforceable. 
But sometimes, debt collection companies make a mistake or push their luck! Take this example:
Writing to a company asking them to prove that you owe the debt is not going to restart the 5 or 6 year timer for statute-barred debts. Especially not for a debt that old!
PRA Group Debt Collection Proved My Debt
Can PRA Group Take You to Court?
Can PRA Group Send Bailiffs?
Portfolio Recovery Reviews
Portfolio Recovery Scam Calls
Will Debt Collectors Like PRA Write Off Debt?
You may be able to write off some of your unsecured debts that you owe PRA.
From my experience, there are two main ways of doing this – negotiating, or a fromal debt solution. Unfortunately, financial hardship and debt collection go hand in hand so you may benefit from some financial advice if you are considering a debt solution or settlement offer.
Settlement Offer
You may be able to pay off some of the debt, but not all of it, in one go. If this is you, you could try a to make a settlement offer.
Not all companies will accept these, and you are more likely to have it accepted the more you offer.
You may find that your offer is accepted if you negotiate it with a repayment plan. Just make sure that you only agree to pay what you can realistically afford!
Individual Voluntary Arrangement (IVA) or Trust Deed
An IVA is a formal agreement between you and your creditors. You agree to pay a monthly sum that is distributed amongst your debts, and your creditors agree not to contact you during your IVA.
IVAs typically last for 5 or 6 years, and any outstanding debt is wiped off when it ends.
Keep in mind that IVAs are not suitable for everyone. You need to owe several thousand pounds to more than one creditor to be eligible. You also need to demonstrate that you have some disposable income every month.
If you are in Scotland, you will need a Trust Deed. These work in the same way as an IVA.
Debt Relief Order (DRO)
A DRO is a good option for those facing financial hardship with no assets and little income.
For 12 months, you make no payments, but your creditors freeze your interest and don't contact you.
If your finances haven't improved during this year, you may be able to write off your unsecured debts.
Bankruptcy
If you have debts but no realistic possibility of ever paying them off, you may need to declare bankruptcy.
Bankruptcy has an unfair stigma attached to it as it may be your only way of getting a financial fresh start. That said, it is a serious financial situation that should not be taken lightly.
Sequestration
Sequestration is the Scottish version of bankruptcy.
If you have little income and not valuable assets, you may be able to apply for a minimal asset process bankruptcy (MAP). A MAP is a quicker, cheaper, and more straightforward version of sequestration so worth considering.
If you are considering a debt solution or making a settlement offer, you can contact a debt charity for some advice. I have linked some organisations that offer free debt advice services towards the bottom of this page.
How Do I Complain About PRA Group?
If you think that PRA Group has been unreasonable or behaved inappropriately, you can make a complaint. You can also make a complaint if you feel that they have broken any of the Financial Conduct Authority's (FCA) guidelines.
Make your first complaint to PRA Group so that they have the chance to sort out the issue themselves. If you feel that they have not taken your complaint seriously enough or have not addressed your issue properly, you can escalate matters.
You can make any secondary complaint to the Financial Ombudsman Service (FOS). They will investigate and, if your complaint is upheld, Arvato may be fined. You could even be owed compensation.
The PRA Group Debt Recovery Contact Details
Checking for Other Debt Collectors
There are a lot of ways to get into debt. In fact, it's not uncommon to owe money to several companies at once.
Perhaps you have a mortgage, a car loan, a couple credit cards and an item or two you bought on buy-now-pay-later schemes. It's easy to lose track. 
That's why it's important to regularly check your credit report and bank statements to make sure you haven't missed anything.
If a debt collector has purchased your debt, it appears on your credit report.
Some of the debt collectors you're most likely to come across are PRA Group, Lowell and Cabot Financial. 
PRA Group Debt Collection FAQs
Who is the owner of PRA Group?
PRA Group is a trading name of PRA Group (UK) Limited which is a wholly-owned subsidiary of PRA Group Europe Holding SARL.
Are the PRA Group financially regulated?
PRA Group (UK) Limited is regulated by the Financial Conduct Authority with the registration number 718645. The business is registered in Kilmarnock, Ayrshire under the name Vikki Wilkons and its principle place of business is listed as being in Bromley, south London.
Do HMRC use PRA Group?
HMRC do not use PRA Group to collect debt as of 2020. If you owe money to HMRC you should not be being contacted by PRA Group.
Do PRA Group UK Limited buy debt?
Yes. PRA Group buys debts for as little as 10-20% of the outstanding amount and then try to get debtors to pay back the full amount of the debt to make money.
How do I get rid of PRA?
To get rid of PRA debt collectors you should ask them to prove the debt is yours and it is less than 6 years old. If the debt is yours, the only way to get rid of PRA is to pay the debt in one sum, negotiate a payment plan or get help from an insolvency practitioner.
What happens if you ignore debt collectors?
If you keep ignoring debt collectors letters and calls, they may send field agents to your home address. However, you do not have to speak to these workers and you can ask them to leave your property. The debt collection agency may then take legal action and seek a judge to issue a County Court Judgement that makes you pay.
Can a PRA Group debt collector issue a warrant?
No, a debt collection company is not able to get an arrest warrant or a warrant to search your home. The closest they can do to these things is get bailiffs to repossess items, but this only happens if you ignore a judge after going to court
Will PRA Group give up?
Debt collection companies like PRA will not stop trying to recover the debt they have bought in your name unless the debt becomes statute barred and you request they stop contacting you. This means they probably won't give up for at least six years.
How long can you legally be chased for debt?
The Limitations Act (1980) states that you can only be chased for a debt in the UK for six years. The exception to this is when the courts have issued a County Court Judgement on the debt in the past.
How can I get in touch with PRA Group UK?
PRA Group doesn't have a chat feature on their website, but you can contact the company via text message. There is a free telephone number listed above. Sometimes you can use charities offering free debt advice to contact them for you. When you call up, have your account reference number to hand.
What ways can I pay PRA Group?
The easiest way to pay PRA Group is on their website with a debit card. However, they also accept payment via a payment plan where regular amounts are either taken from your debit card automatically or are taken via direct debit. You can even make a phone call and make a payment over the phone.
Are you struggling with unaffordable debt?
Affordable repayments
Reduce pressure from people you owe
Lower monthly repayments
Get started
References