Have you received a private parking fine in Scotland and need some help? This is the place for you. Every month, more than 130,000 people visit our website for guidance on parking fines and tickets.
In this article, we'll explain:
 How private parking fines work in Scotland.
 If you are required to pay these fines.
 The steps to take if you want to challenge a fine.
 Who operates private car parks.
 Useful tips to avoid getting a private parking fine.
We know that getting a parking fine can be a big worry. But remember, you're not alone. We've got plenty of helpful advice and real-life examples to guide you through.
Do You Have to Pay?
In many circumstances, parking tickets are not enforceable.
It's a bit sneaky, but last time I had a parking fine, I paid £5 for a trial to chat with an online solicitor called JustAnswer.
Not only did I save £50 on solicitor fees, I also won my case and didn't have to pay my £271 fine.
Click here to get the trial offer with JustAnswer.
Can you be fined for parking in private car parks?
What is a private car park operator?
What is a Parking Charge Notice (PCN)?
It's thought that private parking infringement notices were named Parking Charge Notices to confuse motorists.
It was done to make them believe the fine is the same as a council parking fine called a Penalty Charge Notice – also PCN.
You might not have to pay
In many circumstances, parking tickets are not enforceable.
The last time I had a parking ticket, I paid £5 for a trial with an Online Solicitor called JustAnswer.
They advised me on the appeals process and helped me to create a successful airtight defence. It's a bit of a no-brainer!
Try it below
Get started
More on Private Parking Fines in Scotland
There are many private parking companies in Scotland.
How much is a parking ticket in Scotland?
Discount for early payment of parking fines is an incentive to get you to pay.
Case study: Fined for overstaying the free time limit
I've included a message posted by a motorist who received a parking charge notice for overstaying the free time limit in a private car park.
Source: Moneysavingexpert
How do private operators know who I am?
Non-members don't have access to DVLA's involvement in providing contact information,
Are private parking tickets enforceable in Scotland?
The necessity of court orders to enforce fines on private land in Scotland is required.
Do I legally have to pay private parking fines?
Private parking notices fall under contract law
Understanding the Code of Practice for Private Parking in Scotland
Private car park management companies and landowners are not subject to the Roads (Scotland) Act 1984 or the Road Traffic Regulation Act 1984.
As such, it's up to private companies to lawfully manage their sites.
Many private car park management companies are members of:
Each association operates a strict code of practice which lays out how members should manage their sites.
This includes erecting clear signage at entrances and ensuring road markings are clearly visible.
The signage must display the Terms and Conditions for using a car park and the cost of penalties for failing to follow the rules.
Can I ignore a parking ticket from a private company in Scotland?
You risk legal action for non-payment because the matter could escalate to court and you could be made to pay – and possibly have to pay more. 
Challenging Terms and Conditions
A Parking Charge Notice is designed to look like an official Penalty Charge Notice. However, they are not the same at all.
To clarify, a Parking Charge Notice is an invoice that falls under Contractual Law.
In short, under the Consumer Rights Act, you can challenge the Terms and Conditions provided by a private operator.
If the T&Cs are unfair or they aren't 'transparent' and easily visible, you can challenge part of the contract.
This includes:
Anything that attempts to restrict your legal rights
Overcharging and its impact on contract validity
Unfair Terms and Conditions in private parking contracts
What happens if you don't pay a parking ticket in Scotland?
Outcomes of non-payment for private parking fines in Scotland could include an operator doing the following;
Keep chasing you themselves while threatening legal action
Ask a debt collection agency to chase you for payment and make legal threats
Go ahead with legal action and take you to court to ask for a court order to make you pay
Give up and stop chasing you, and they may later resume any of the above
Will bailiffs show up at my door for not paying a parking fine in Scotland?
Plus, in Scotland, bailiffs are known as Sheriff Officers.
Common Issues and Disputes with Private Parking Fines
Various reasons could lead to a dispute over a private parking ticket.
I've listed some of them here:
The Parking Charge Notice arrived in the post more than 14 days after the parking offence allegedly took place
You parked your vehicle correctly
The parking signs or road markings were not clearly visible, missing or unclear
There was no way for you to pay
You were overcharged
You weren't the driver when the ticket was issued
You couldn't return to your car for a valid reason
Your vehicle had broken down
You were only just out of time before the ticket was issued
Can I appeal a parking ticket in Scotland?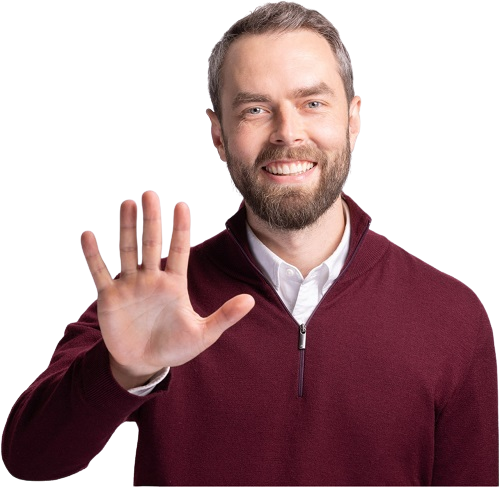 Hire a Parking Solicitor for less than a coffee
If you're thinking about appealing your parking ticket then getting some professional advice is a good idea. 
Getting the support of a Solicitor can make your appeal much more likely to win.
For a £5 trial, Solicitors from JustAnswer can look at your case and help you create an airtight appeal.
Try it below
Get started
What happens if I appeal a parking ticket in Scotland and lose?
This could be to POPLA or the IAS depending on which association the car park management company is a member of.
Private parking fines ignore Scotland or pay?
It's never a good idea to ignore private parking tickets.
The fine may not be immediately enforceable, but the operator could take you to court and win.
When this happens, you'd have not choice but to pay considerably more than the original fine.
Plus, you'd have missed out on paying a discounted amount if you'd paid the Parking Charge Notice early.
Private Parking Fines in Scotland FAQs
Are Euro Car Park fines enforceable in Scotland?
Euro Car Park fines are enforceable in Scotland if Euro Car Park takes you to court and wins. You can appeal a Euro Car Park fine.
Do I have to pay a Parking Eye fine in Scotland?
Parking Eye is one of the biggest UK car park operators with locations across Scotland. You're only legally obligated to pay if Parking Eye has taken you to court and won, but you may want to pay or appeal first.
Can you be fined for parking on private property in Scotland?
You can be fined for breaking the terms and conditions in private car parks or parking on private property. Some property owners have apps to take photos of your vehicle and get a parking operator to issue you with a parking ticket.
Can my vehicle be clamped for a parking infringement on private land?
Car parking operators cannot clamp your car, which was banned in Scotland in 1992. However, you should never remove the clamp yourself. Instead, contact the local police because if you remove it yourself, the operator might charge you for vandalism.