Are Ross & Roberts Bailiffs Debt Collectors hassling you about an outstanding debt? Are you unable to pay the debt you owe? Do you feel threatened and not sure where to turn? This article will hopefully help provide you with all the information you need to deal with debt collectors and maybe even, get out of debt.
It's not your fault. Complaints to the Financial Ombudsman have risen this year from 830 to 2,006, so it's safe to say that you're not alone.
Deal with your debt today and feel amazing tomorrow.
Who are Ross & Roberts Bailiffs Debt Collectors?
Ross & Roberts is a leading service provider in Britain, working with a variety of local connections across the country. The company was founded in 1997 and specializes in debt collection and management.
Don't worry, here's what to do!
You could get rid of debt collectors by writing off some of your debt.
There's 7 debt solutions in the UK, choosing the right one can take years off your debt, but the wrong one can be expensive and drawn-out.
Start our calculator to find your best debt solution: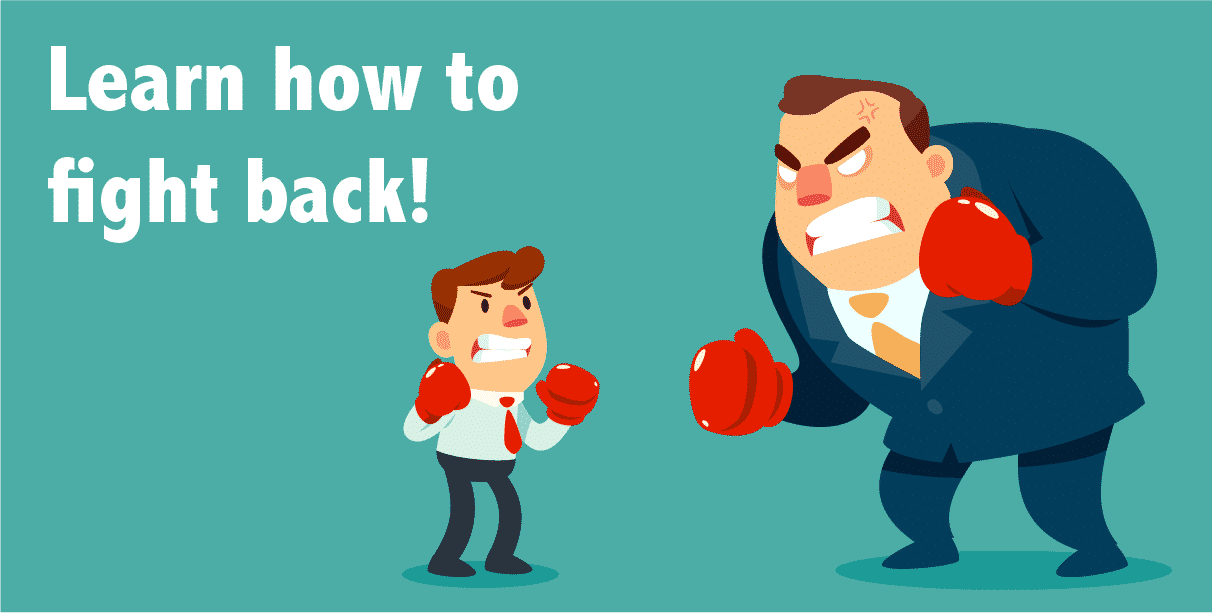 Why are Ross & Roberts Bailiffs Debt Collectors contacting you?
Debt collectors like Ross & Roberts Bailiffs Debt Collectors will contact you about an outstanding debt you have. The debt probably won't be owed to them directly, but because they buy it from another company, they are entitled to chase you about it.
You'll find that independent debt collection agencies purchase debt as their main source of income, but many don't adhere to the regulations The Office for Fair Trading (OFT, 2010) has stated that, unfortunately, unfair practices amongst debt collection agencies "appear to be widespread".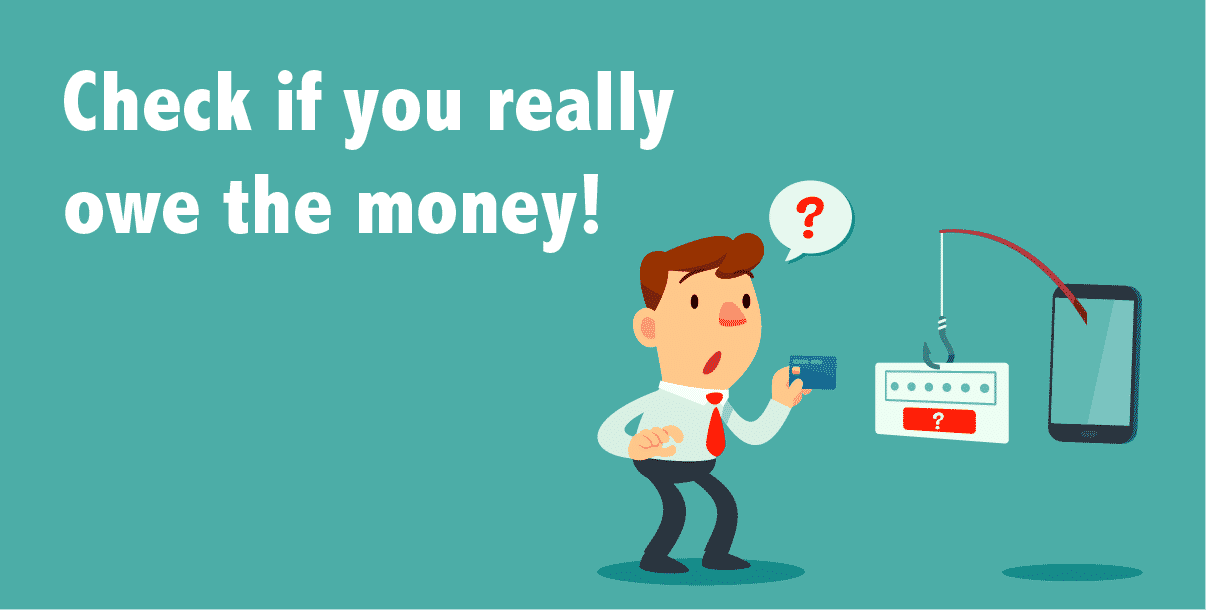 Is this my debt?
If you don't recognise the debt, you should get confirmation, as it may not be yours or it might be incorrect. The value may be different as there might be interest added on. If you don't recognise the debt though, you should ask Ross & Roberts Bailiffs Debt Collectors to send you a copy of the original credit agreement.
Feeling like Chandler?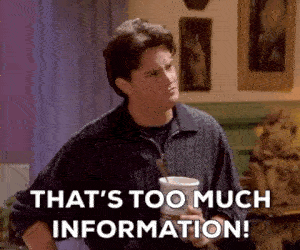 Is all this information starting to feel overwhelming? Don't panic! I've put together a 4 question calculator so you can quickly and easily find the best debt solution for you.
Answer the four questions now.
What if you don't want to pay?
It's not enough just to not want to pay the debt. If you owe it, then you need to pay, or at least arrange to repay. It will make your life much easier if you just pay it, but at least speak to the agents and try to reach an agreement.
If you are still getting hassle from Ross & Roberts Bailiffs Debt Collectors, despite offering them a repayment, you can seek advice, as they should not keep contacting you.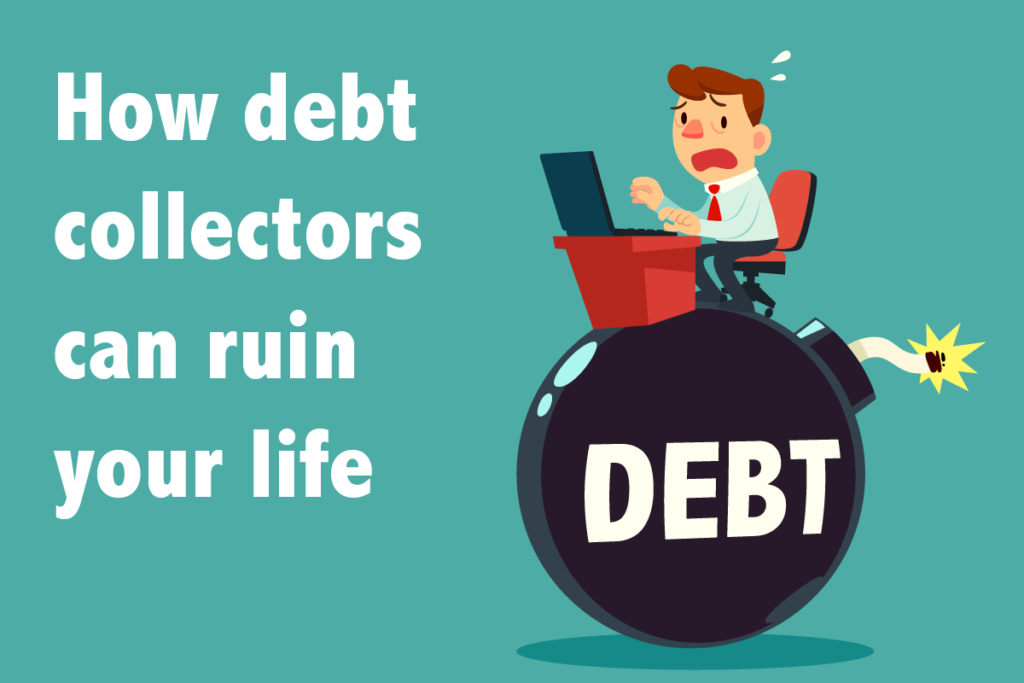 Why are debt collectors making you miserable?
Debt collectors want the money paid back, and they may you miserable, but this isn't necessarily deliberate. it is not personal, but it can, understandably, feel that way at times. The frequent calls, emails and letters can feel like threatening behaviour, and you can seek advice and help, if they are doing this to you.
If Ross & Roberts Bailiffs Debt Collectors are harassing you, you should speak to them in the first instance, and ask them to stop contacting you. If you come to an arrangement, and they keep up with the contact, there is help available.
How the law protects you from Ross & Roberts Bailiffs Debt Collectors
The Office for Fair Trading (OFT, 2012) has a strict set of guidelines for debt collection agencies, which they must adhere to. Otherwise, they could be breaking the law. The law states that:
Debtors should be treated fairly at all times, and they should not be at the receiving end of abuse and harassment.
Information provided should be clear and concise, there should not be any inaccuracies.
Consideration should be taken into the debtors situation, and empathy shown towards them.
If you feel that Ross & Roberts Bailiffs Debt Collectors are trying to intimidate you, or they are not following the guidelines, you can make a complaint to them directly.
If you want to complain to the bailiff company you can use our free letter template which outlines exactly what you should say.
If you are unsatisfied by their response, you can escalate the issue to the OFT. They may even remove their license if they feel that it is appropriate.
Make sure what the debt collectors are telling you is accurate, as if they are misleading you, you may want to make a complaint.
How to deal with Ross & Roberts Bailiffs Debt Collectors operates
If you are being contacted by this debt collection company, these are some steps you may want to take to deal with the situation.
Make contact
It may be tempting to just ignore Ross & Roberts Bailiffs Debt Collectors agents when they phone you, but this is actually the worst thing you can do. If you bury your head, the situation will likely get worse – and they won't stop contacting you.
The threats made by Ross & Roberts Bailiffs Debt Collectors are generally empty, so don't let them to stress you out. The main thing is that you speak to them and at least try to sort out the situation.
Arrange a repayment plan
The best thing to do, of course, is to pay off the debt completely – but if you can't do this, you should arrange a repayment plan. You can usually arrange to pay at the value you can afford, but you may be asked to send evidence of your incomings and outgoings.
If you arrange to make payments, and you still keep getting a high volume of calls from the debt collectors, this would be against the OFT guidelines. In these circumstances, you can report them to the Financial Ombudsman.
The best way to reach the Financial Ombudsman is by phone on 0800 023 4567 or 0300 123 9123
The tactics used by debt collectors
In some cases, debt collectors will use a range of tactics to get you to pay off the debt. They may even threaten to visit your home to take your assets, but they cannot do this, and any threatening behaviour of this sort, should be reported.
It can be hard to deal with this behaviour, buy you are not alone, this is common and it can be difficult to cope with. You should try and stay strong when dealing with debt collection agents. Report them to the OFT using this online complaint form if you are having issues with their behaviour.
What if they talk to others about your debt
Debt collectors are only permitted to speak to you about the debt, they cannot discuss it with other parties, even if they are family or friends. This is illegal behaviour and breaches both OFT guidelines, and privacy laws.
You may report any untoward behaviour to the Financial Ombudsman on 0800 023 4567 or 0300 123 9123
Visiting your premises
The debt collectors may even go as far as to say that they plan to visit your premises to 'discuss' the debt. Obviously this kind of threat will make you feel both threatened and intimated.
They are not allowed to do this, and if they do threaten to pay you a visit, you can contact the police, and they will deal with it for you.
Debt can get you down
Debt collectors such as Ross & Roberts Bailiffs Debt Collectors can cause a lot of distress to debtors, who are already worried about their debt problems. This is particularly the case if you can't afford to pay the debt. The stress can really get you down. Luckily, you are not alone with this – there is a lot of help out there to help you deal with your debt issues.
Is there any debt help available?
There is debt help available, both commercial debt management companies and not-for-profit, free debt advice. It is obviously more cost effective to speak to the not-for-profit organisations, as the former is just going to end up costing you more money that you can't afford.
Some of the agencies to be aware of who offer free debt help include:
Citizens Advice Bureau (CAB) a very well-known organisation who offer both debt help, and advice on a range of other important issues.
Christians Against Poverty (CAP) free debt advice is available here for those who are struggling with debt issues.
StepChange provides free online debt advice and help people get out of their debt.
Can you ever get rid of your debt?
You can, of course, pay off the debt, but if this is not possible, and you have no way of paying it, you may enter into an Individual Voluntary Arrangement (IVA). A formal agreement, the IVA will help you write off some debt, as well as paying some of the other debt you have.
Find a local licenced IVA insolvency practitioner here.
The Debt Relief Order (DRO) is another option, but this is a bit more difficult as you need to have only £50 or less left after paying your expenses.
To apply for a DRO you will need to do it through an authorised debt advisor. You can find a list of authorised debt advisors here.
The final word
There have been lots of warnings and legislation changes against debt collectors, but this hasn't stopped many of them from acting in an aggressive, threatening manner. If they are doing this, you may want to inform the Financial Ombudsman. They could lose their licence if they are found to be guilty of this.
FAQs
Who owns Ross & Roberts Ltd?
Ross & Roberts Ltd are ultimately owned by Capita PLC.
Are Ross & Roberts Ltd financially regulated?
Ross & Roberts Ltd are not authorised or regulated by the Financial Conduct Authority. However, they abide by the Ministry of Justice guidelines on civil enforcement.
Do HMRC use Ross & Roberts Ltd?
Ross & Roberts Ltd collects money on behalf of councils, but they do not collect money on behalf of HMRC.
Does Ross & Roberts Ltd buy debt?
Ross & Roberts Ltd deals with debts on behalf of other companies. It does not take ownership of those debts.
Can you just ignore debt collectors?
You should not just ignore debt collectors. If you fail to reply to them, they may end up sending debt collectors to your door. They could also potentially apply for a County Court Judgement. If this is successful, you will be forced into paying the debt, without any choice, and this could end up on your credit report.
Are Ross & Roberts Ltd able to take you to court?
Ross & Roberts Ltd will be able to take you to court to try and get the money back that you owe. You could end up with a CCJ if you are taken to court for unpaid debts.
Can you go to jail for debt collections?
You will not get sent to jail for debt you have with debt collection agencies.
What happens if I fail to respond to the CCJ?
If you decide to ignore a CCJ, you will not be sent to prison, but the debt collectors may end up sending a bailiff to your door to take items you own that equate to the cost of your debt.
Can Ross & Roberts Ltd issue you with a warrant?
Ross & Roberts Ltd are not able to issue you with a warrant, nor can they send you to prison. The most they can do is request a CCJ, and this may end up with bailiffs being sent to your property. In this case, they can remove goods from your home to cover the debt.
Are Ross & Roberts Ltd bailiffs?
Ross & Roberts Ltd may not be bailiffs, but they have the power to request a CCJ, which may mean that bailiffs are sent to your door. They will not do this unless they have given you plenty of prior warning. The best way to stop this from happening is to speak to the debt collectors about your situation.
Can Ross & Roberts Ltd come to your house?
Ross & Roberts Ltd do not have the right to send people to your home, but they may do this anyway. If they do, you have the right to tell them to leave your premises. If they have sent you a CCJ, they will be able to send bailiffs to your home.
Can Ross & Roberts Ltd force their way into your home?
Ross & Roberts Ltd will not be able to force access to your home, as they do not have the legal powers to do so. If you have a CCJ against you, it is possible for bailiffs to visit your home.
Will Ross & Roberts Ltd stop chasing you?
There is very little chance that Ross & Roberts Ltd will give up chasing you, unless they run out of options. They could potentially keep chasing you for as long as 6 years.
Can a debt become too old for the debt collectors to collect?
A debt may become too old to collect. There is a Limitation Act 1980 which gives them up to 6 years to chase the debt. This counts from the last payment you made or the last time you spoke to the debt collectors about the debt.
How long can you legally be chased for debt?
The Limitation action 1980 states that you can be legally chased for a maximum of 6 years from the last payment you made or the last time that you spoke about the debt. If a County Court Judgment is applied to you, the Limitation Act would not apply, and you can be chased for the debt, without any limit.
Could debts be written off?
Debts collectors would only write your debt off if has expired, i.e. they have been chasing it for 6 years. An IVA is another way to get some of your debt written off.
How do I contact Ross & Roberts Ltd?
Ross & Roberts Ltd has a contact form on their website. You can also contact them via phone, email or post.
How do I pay Ross & Roberts Ltd?
You can pay Ross & Roberts by paying cash to the enforcement agent. If you do this you should check the agent's ID and get a receipt for your payment. You can also pay by credit or debit card either online or by phone, by direct debit, at a PayPointor a Post Office, over the counter at any Ross & Roberts Ltd office, or by post. If you pay the organisation that you owe the money to directly, you will still be liable for Ross and Roberts Limited's fees and charges.
References
Schedule 12, Tribunals, Courts and Enforcements Act, 2007
Part 1, Regulation 10, Certification of enforcement agents, 2014.