Will a Satisfied CCJ Affect My Credit? Pay Off Debt?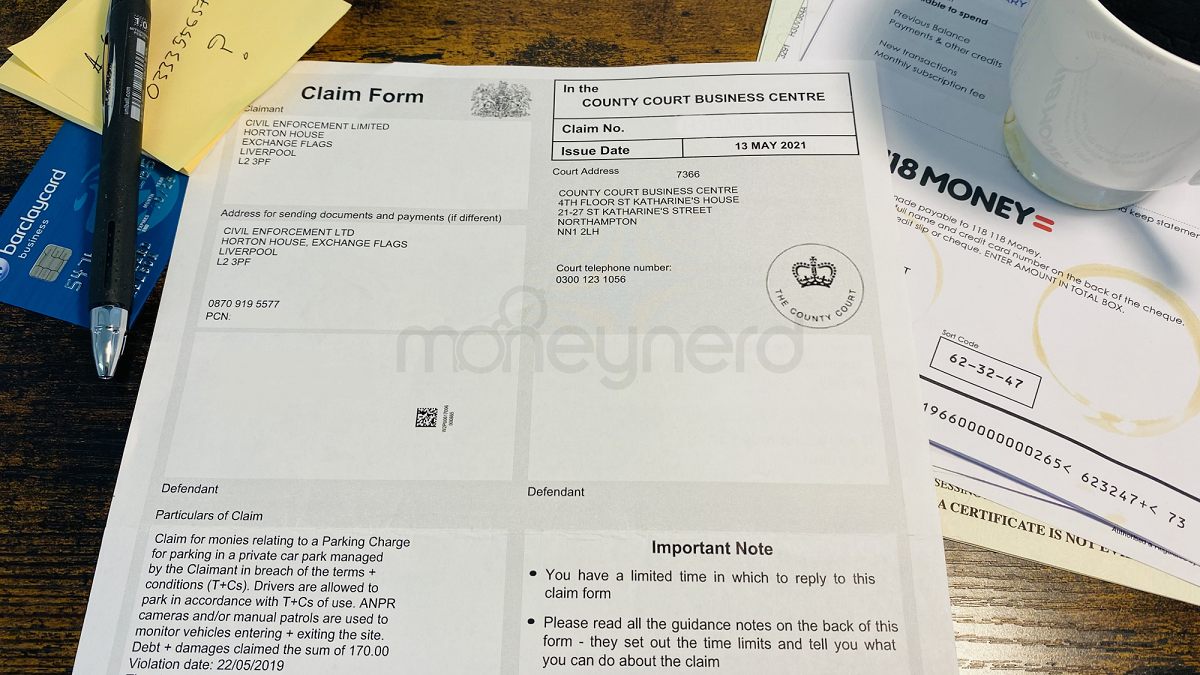 For free and impartial money advice and guidance, visit MoneyHelper, to help you make the most of your money.
If I pay my CCJ in full, will my credit rating go up? And will I be able to access more credit or even a mortgage?
These are common question among debtors who have cleared their CCJ debt. Uncover the details about CCJs and your credit rating here in this new article.
What is a County Court Judgment (CCJ)?
A County Court Judgment (CCJ) is a judgment made by a county court judge. In regards to debt, the judgment makes the debtor liable to pay, and the details are entered onto the Register for Judgments, Orders and Fines.
CCJs are only issued after a process of trying to recover payments.
Before court action begins, lenders must contact the debtor multiple times, providing a default notice with a minimum of two weeks to pay from the date the letter was received, and then a letter of claim and a court forms pack.
At this point, you may be able to avoid the CCJ by using a debt solution. Debt solutions are schemes that can help you stop debt collectors chasing you and write off some debts!

Fill out the 5 step form to get started.
Are you struggling with debt?
Affordable repayments
Reduce pressure from people you owe
Stop interest and charges from soaring
Get started
How do I check if I have any CCJs?
You can check if you have a CCJ by first checking your credit report online. If a CCJ is listed, you can then find the case number and use this to locate the court where the CCJ was issued. You can use many credit reference agencies for free for a limited time to check your credit score. One of the most popular is Experian, which is registered in England and Wales, and authorised and regulated by the Financial Conduct Authority.
If you have received the CCJ in error, it can be set aside and will not be recorded.
How long does a CCJ last on my credit report?
If you have ever been issued with a CCJ, it will appear on your credit report for six years from the date of the judgment. The CCJ will be removed from your credit history once these six years have passed.
FREE Credit Report FOR LIFE!
I've snagged a deal for you..
Spot errors that could be ruining your credit report
Simple actions to improve your credit score
Better score, better deals
GET STARTED WITH CREDIT KARMA
Will paying a CCJ remove it from my credit file?
Repaying your debt in full will not get the CCJ removed from your credit history. It will never appear on your credit report if you have paid within one calendar month – in full.
More details on this can be found below…
What happens when a CCJ is satisfied?
If you received a CCJ and then fully paid off the money owed, your credit report can be updated to show that the CCJ has been paid in full. This will be available to any lender or creditor looking at your file after you apply to get credit from them. However, if you paid the CCJ within one calendar month of it being issued, it will never be added to your credit report. If you don't pay the full amount within a month, it will stay on your credit report for the full six years.
How to get a paid CCJ marked as satisfied
You can get your CCJ marked as satisfied by providing evidence of full payment – possibly a bank statement – to the court.
You can also apply for a certificate to show you have paid the CCJ in full. You will need to contact the court to apply for Certification of Satisfaction, namely the HM Courts and Tribunals Service.
There is a fee for this service, currently costing £14.
This certification may be beneficial if you plan on applying for a mortgage or other types of credit in the future.
Does satisfying a CCJ improve credit score?
Having a CCJ added to your credit report is one of the most damaging entries that can be made, along with the likes of bankruptcy. Your credit score will deteriorate because of the CCJ and it will put future lenders off giving you credit.
Learn how fast a credit score will increase after you repay your debts here!
Once the CCJ has been marked as paid, it shows you have repaid what you owe and it can somewhat improve your current credit score. But how much can it really make things better right now?
How much does a satisfied CCJ affect my credit score?
Full payment on your CCJ may affect your credit score positively, but it doesn't generally make a huge difference in the immediate future. Due to the seriousness of being taken to court to get you to pay, the difference between an active and cleared CCJ is negligible.
Ways to improve your credit score
Instead of relying on clearing your CCJ debt alone to improve your credit score, there are other ways to make improvements. Here is our list of ways you could be able to make improvements so future lenders consider your applications:
#1: Check for default errors
A lender or company may make a mistake and place a default on your file. You should regularly consult credit reference agencies to spot these mistakes and have them removed. You will be able to see mistakes by using a number of online sites.
You may also be interested in a free credit score for life!
If you do see an error, you should first contact the company to ask them to remove it, and if they don't, you can then apply for the credit reference agency to do it for you. Write to them at their registered office or call them on their registered number to make them aware of the error.
#2: Registering to vote!
Registering on the electoral roll will mean your personal details are uploaded to your credit report. This helps anyone looking at your report is able to easily confirm your identity. As a result, your credit score can increase slightly.
#3: Pay bills in full and on time
Get into a habit of paying your bills in full and on time. If you struggle with managing your money, you can achieve this by using budgeting tools to work out a realistic budget to follow – and tips to stick to it. Or you can engage the services of a charity that provide free budgeting advice.
#4: Don't frantically apply for credit
If you need money fast, our instinct is to surf the web and discover all the options available. Applying to a couple of lenders at once can't be too bad, right? Wrong! Multiple applications will decrease our credit score and should be avoided.
#5: Put bills in your name
Sometimes electricity suppliers or mobile contracts can only be in one name. Even though you may be contributing to household costs or repaying your mobile contract on time each month, you're not getting the credit for it.
Only the person named on a bill or contract collects the kudos and the credit score points for timely and in-full repayments. It might be worth switching things up and getting your name out there more!
Will a satisfied CCJ affect mortgage?
Yes and no. You are likely to find it difficult to get a mortgage straight after paying the debt owed in your CCJ.
Most lenders will want the final payment to have been made at least one year ago. Even satisfying it may not be enough for a mortgage lender to offer you a mortgage contract in the following few years.
However, in good time you can rebuild your credit rating, which could help you secure a mortgage in the future.
Remember that they can see your CCJ by consulting the Register of Judgements, Orders and Fines; unless the CCJ is at least six years old, which in that case it will have been deleted from your history.
Feeling like Chandler?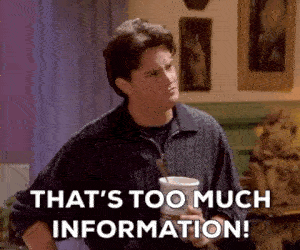 Is all this information starting to feel overwhelming? Don't panic! There's plenty of help available. You can get started below.
FAQs
What does Satisfied mean on a CCJ?
A satisfied CCJ means you have paid your entire CCJ in full and the issue is resolved. This marks the end of the debt issue and is a good indication to creditors going forward. It will stay on your credit report for 6 years.
How do I remove a satisfied CCJ from my credit report?
You can remove a satisfied CCJ from the public register and your credit record by applying for a 'certificate of cancellation' form from the county court. You must provide proof of payment.
Can I rent a house with a CCJ?
Yes. There is nothing stopping you from renting a house whilst on a CCJ however unless you have satisfied the CCJ it will remain on your credit score. Your landlord may choose not to admit you if this is the case…
How many points does a CCJ affect your credit score?
250. A CCJ is likely to lose you about 250 points from your credit score. This is an additional loss after likely losing points due to your original defualt.
Do I have to declare a satisfied CCJ?
No. A satisfied CCJ will already be represented on your credit score and within the courts. However, it's useful to keep proof of payment for the future.
Get more CCJ advice with a free debt charity service!
For more support and information about CCJs, credit reports, payments and debt, don't hesitate to get free money and debt advice from a UK charity. Get online to find a free number to call them.
And you could find more clear answers to common debtor questions with us at MoneyNerd!
Are you struggling with debt?
Affordable repayments
Reduce pressure from people you owe
Stop interest and charges from soaring
Get started