ACI Debt (Asset Collections & Investigations) Should You Pay?
For free and impartial money advice and guidance, visit MoneyHelper, to help you make the most of your money.
If you've ever had to deal with overdue debts before, you'll know how quick some creditors are to call in debt collection agencies.
There are a lot of organisations out there that specialise in collecting overdue money, often by any means necessary. It can sometimes be difficult to know what to do in such situations.
However, with our guide on ACI debt collectors, you can find out how to deal with Asset Collections and Investigations if they contact you.
It's not your fault. Complaints to the Financial Ombudsman have risen this year from 830 to 2,006, so it's safe to say that you're not alone.
Deal with your debt today and feel amazing tomorrow.
Beating Debt Collectors
There are several ways to deal with ACI debt collectors and improve your finances.
Choosing the right way to tackle your debt could save you time and money, but the wrong one could cause even more harm.
It's always best to find out about all your options from a professional before you take action.
Fill out the 5 step form to get started.
Who is Asset Collections and Investigations?
Asset Collections and Investigations, sometimes seen as ACI debt collector, is a company that specialises in debt collection. On their website, they claim that they also 'help customers manage their outstanding debts.' By checking out their website, you'll also see that there isn't a whole lot of other information about them.
However, they are a Blackpool-based firm that was first incorporated back in 1999. Clearly, then, they're an experienced name in the debt collection world.
Are you struggling with debt?
Affordable repayments
Reduce pressure from people you owe
Stop interest and charges from soaring
Get started
Why are they contacting me?
Have you received a letter from this debt collector? I'll buy it off you for £5
Usually, companies like ACI debt collectors will get in touch because a creditor has passed on your information to them. This often means that you have an outstanding debt with another company and they've failed to recover it. In some cases, ACI might be legally assigned to deal with your account.
Asset Collections and Investigations will try and recover whatever money you owe. They will provide you with a variety of payment options, but ultimately will want you to pay however much you initially borrowed, plus some interest and fees.
Are they a legitimate company?
Yes. This is such an important question to ask when it comes to dealing with debt collectors. There have been many instances of illegitimate companies trying to claim money from unsuspecting customers. There are usually two places where you can verify whether a company is real and able to collect money – Companies House and the FCA. Each has a register that keeps a record of the business.
Asset Collections and Investigations Limited is a real company that is registered with the company number 03775287 on Companies House. On the FCA register, they have the reference number of 708400.
The registered address for the company is: 10 Whitehills, Business Park, Blackpool, FY4 5LW.
Feeling like Chandler?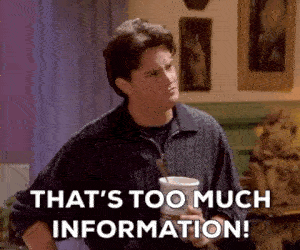 Is all this information starting to feel overwhelming? Don't panic! There's plenty of help available. You can get started below.
Do I have to pay ACI debt collectors?
This is another frequently asked question when dealing with debt collectors. Ultimately, we all have to pay our debts somehow. However, the exact circumstances of your debt will determine whether or not you have to pay ACI.
There are two main things to consider here. The first is whether your debt is barred by statute. Essentially, this is a matter of whether or not the debt is 'in-date'. In many cases, a creditor has to chase the debt within six years.
If neither of you acknowledge it during that time and you don't make a payment, it might not be legally enforceable.
The second thing to think about is whether or not they can prove if the debt is actually yours to begin with. However, if the creditor or debt collector cannot prove you owe the money, they can't make you repay it.
You can find a 'prove the debt' template online, which outlines the necessary FCA guidelines.
Should I ignore them?
It's never a good idea to ignore companies like ACI debt collectors. In reality, it's not going to make them go away or forget about the money you owe. All it means is that they'll continue to hound you and they may take more action against you.
Of course, it's understandable that you might not want to face up to a difficult financial situation. However, it's important to know that there are plenty of options available for helping you deal with your debts.
The first thing you should do when you hear from a company like ACI is to reach out to them directly. They may be able to help you come up with a repayment option that is more manageable for you.
What rights do I have?
When you deal with any debt collection agency, you have certain rights. This means that ACI cannot:
Speak to anyone else about your debt, unless you give them permission
Harass you either verbally or physically
Pretend to have legal powers that they don't actually have
Confuse or mislead you with overly complicated letters or language
If you feel like any of the above are happening, you can complain directly to Asset Collections and Investigations. They have to deal with the situation internally and produce a response.
However, if their answer isn't to your satisfaction, you can refer the matter to the Financial Ombudsman Service.
What action can Asset Collections and Investigations take?
If you continue to ignore and refuse to pay ACI, there are several steps that they or the creditor might take. The first thing they'll do is add charges and interest to what you owe. This can mean you eventually have to pay back more.
Next, they might try taking a CCJ (County Court Judgement) against you. This is a legal order forcing you to pay your debts and it can have serious implications for your financial health.
If you continue to refuse to pay, the creditors or debt collectors might petition to have the bailiffs sent to your home. If a bailiff comes, they can seize your belongings to cover any debts that you owe.
Where can I get help?
If you are struggling with debts and getting chased by Asset Collections and Investigations, there are several places you can look to for help. As well as contacting the creditor/debt collection agency directly, you might also want to check out a debt charity such as StepChange or National Debtline. These can help give free, independent advice about your finances.
The other option you might want to consider is a method of debt relief. An IVA or debt consolidation loan can help you reduce the amount you have to pay back each month.
Are you struggling with debt?
Affordable repayments
Reduce pressure from people you owe
Stop interest and charges from soaring
Get started