Advantis Credit Debt Collection – Should You Pay? 2022
For free and impartial money advice and guidance, visit MoneyHelper, to help you make the most of your money.
If you would like to know how to deal with Advantis Debt Collection, you came to the right place.
They may be debt specialists, but it doesn't make them right all of the time.
We will teach you how to respond to their debt letters claiming you owe money – and maybe how you can write off your debt.
If you have been contacted by Advantis – read on!
It's not your fault. Complaints to the Financial Ombudsman have risen this year from 830 to 2,006, so it's safe to say that you're not alone.
Deal with your debt today and feel amazing tomorrow.
Don't worry, here's what to do!
You could get rid of Advantis Debt Collectors by writing off some of your debt.
There's 7 debt solutions in the UK, choosing the right one can take years off your debt, but the wrong one can be expensive and drawn-out.
Start our calculator to find your best debt solution:
Who are Advantis Debt Collectors?
Advantis Debt Collection is an agency that collects debts on behalf of other companies. They have been in operation since 2004 and is part of a wider group known as Advantis Credit Limited. They are one of the leading UK debt collection agencies that chase debt for their clients. They work with some of the biggest companies in the UK and even a government department.
They employ over 250 staff and claim to have over 2 million customers, although this refers to debtors rather than their actual clients.
They offer payment plans to customers who struggle to pay their debts in a single payment, but if you do not communicate with them, they are likely to take you to court (or threaten it).
Advantis may use field agents, also known as doorstep collectors, to conduct home visits to discuss the debt on your doorstep.
Be aware that these workers are not bailiffs and you can request they leave immediately. The company is registered in England and Wales and is regulated by the Financial Conduct Authority.
Are you struggling with debt?
Affordable repayments
Reduce pressure from people you owe
Stop interest and charges from soaring
Get started
Are Advantis Debt Collectors Legit?
Have you received a letter from this debt collector? I'll buy it off you for £5
Yes – Advantis Debt Collection is authorised and regulated by the FCA and is a member of the Credit Services Association. They are a legitimate business that its clients can trust to provide the services they advertise. Advantis is a relatively successful business with a turnover below £10 million each year.
Who Do Advantis Credit Collect Debt for?
Advantis collect debt for some of the most recognisable businesses in the UK. Some of their noteworthy clients include government organisations like HRMC or the DVLA. But they also collect for household names like Next, N Power, SSE and Vodaphone. They have been known to collect debt in many industries such as –
Utilities companies
Government
Catelogue debt
Telecommunications
Credit Cards

and many more.
Do Advantis Work for HMRC?
Advantis Debt Collection is one of the debt collectors that work for HM Revenue and Customs (HMRC).
They are among a handful of UK debt collection agencies that collect overpaid tax benefits, tax bills and other HMRC debts from UK residents. They are currently listed on the Government website as one of their 11 debt collector partners.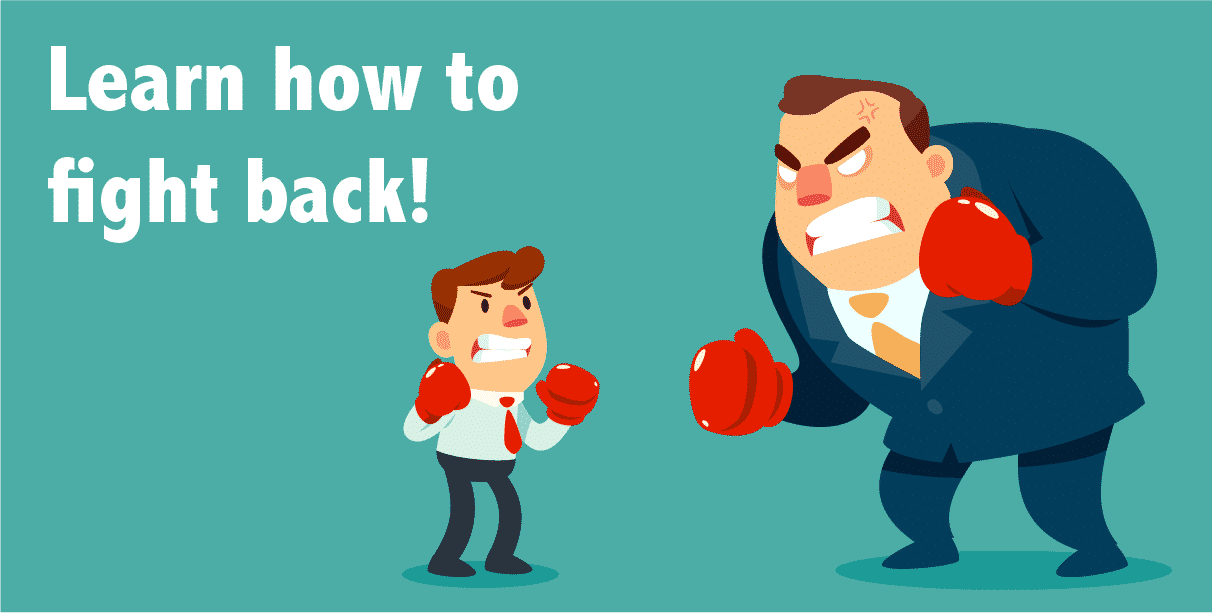 Why are Advantis Credit Ltd contacting You?
Advantis Debt Collection Agency will be contacting you because their client claims you owe money to them. They will be sending you a payment request and possibly threatening legal action.
Advantis Credit typically send a letter, but they could contact you with a text message, email or phone calls as well. Whatever communication methods they use, do not put your head in the sand. It will only make things worse.
Advantis Credit may have made a mistake because of a similar name or the real debtor used to live at your property.
Feeling like Chandler?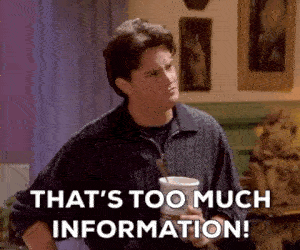 Is all this information starting to feel overwhelming? Don't panic! There's plenty of help available. You can get started below.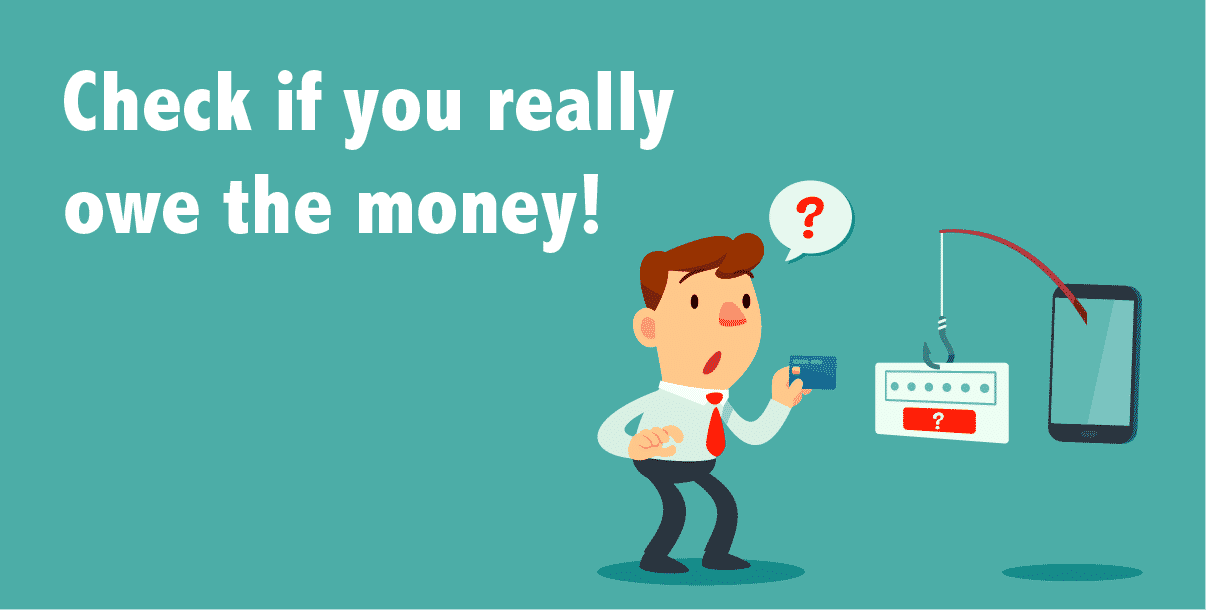 Start by Requesting Proof from Advantis!
A debt does not need to be paid until the company prove you owe the money with a signed credit agreement or something similar.
If Advantis Credit has asked you to pay a debt without showing proof that you owe it, the best thing to do is request it.
We show you how to do this effectively in our prove the debt letter guide.
This can be useful even if you know about the debt. It can get you some extra thinking time, and of course, if they can't provide proof there is no obligation to pay your debts.
How a Debt Collection Agency Can Make Life Difficult
Some debt collection agencies will bend the rules even when regulated by the Financial Conduct Authority because they think they will get away with it.
Advantis have been known to be aggressive and harassing. Just take a look at this experience from an online forum:
It is no surprise that people in debt suffer from mental health problems when they are being chased in such a threatening way by some companies.
Even if you took out credit that you have failed to pay back, you shouldn't be treated wrongfully. Research even discovered that 50% of people in debt will have suicidal thoughts because of the methods used to chase them for payment.
Laws Governing Advantis Debt Collection
The better news is that laws have been put in place to stop every debt collection agency in the UK from treating debtors aggressively.
A snapshot of some of the key laws are:
No deceit, improper or aggressive techniques are to be used when trying to collect payments

Advantis and others must be transparent and not trick debtors with confusing language or terms

Every debt collection agency must show an understanding of difficult situations

This understanding must then be considered when agreeing to repayment plans or giving you time to assess other debt solutions
If you think Advantis Debt Collection has not kept to these rules, you should make a complaint. If they don't respond to your complaint about how you would hope or change their behaviours, you can take your complaint to the Financial Ombudsman.
5 Ways Advantis Could Operate Illegally
Not every debt collection agency, but more than we wish, operate with aggressive tactics. Look out for any of the below practices when dealing with Advantis:
Commission and Bonuses
Some debt collection agency call centre staff have to meet targets relating to payment collections. If they get you to sign up to a repayment plan, they may receive a commission or a bonus at the end of the year.
For this reason, the staff at the agency can be overly aggressive to get you to pay the money owed on your account.
Sometimes their language and behaviours can become illegal.
Repeat Calls
If you start ignoring letters and calls from the debt collection company chasing you, they might use automated technology to keep on the pressure. This is when your phone number is added to a computer and generates automatic calls.
If these calls are too frequent you can make a complaint to the FOS stating harassment. Take a note of all these calls as evidence and also note down if they call you but remain silent. This is an illegal intimidation technique.
Wearing You Down
There is no doubt that collection businesses like Advantis can wear you down with repeat communication and requests. Even when working within the law they can cause stress and money worries.
But a technique they might use, which is designed to wear you down and get you to pay, is the good-cop-bad-cop method.
This is when you receive many calls from staff who are rude and inconsiderate, and then as if by a miracle, a friendly and compassionate caller gives you a ring and asks you to pay.
It is hoped that this seemingly nicer call will wear you down and win you round, but their empathy is usually faked.
Trying to Embarrass You
Other debt collection tactics revolve around trying to embarrass you. One particular method is disclosing your money problems to other people in your life, such as a colleague, employer or family members.
This is absolutely illegal and should be immediately reported to the Ombudsman. You can call them on 0800 023 4567 to do this.
Lies and Aggression
Advantis Credit are not bailiffs and it is illegal for them to lie to you and pretend they have rights and powers which they do not.
The biggest of all lies would be to say they are also bailiffs and have the power to come inside your home and repossess valuables to the value of your debt.
It is not just illegal for them to do this, but it is even illegal for them to suggest this is possible.
Stand Firm and Win!
If Advantis Credit Ltd break any rules and do any of the things above, you are now a victim and should make an official complaint to the Financial Ombudsman Service.
We understand it can be hard to stand up to these behaviours, but if you do, it could mean avoiding having to pay or finding better debt solutions than a direct repayment plan.
As soon as you receive an Advantis debt letter, speak to one of the amazing debt charities in the UK. They can provide money advice and support when wanting to launch a complaint.
Writing Off Advantis Credit Ltd Debt
There are a couple of ways to write off debt with your debt collector and save money. If you would like to write off all of your debt, you should consider:
A Debt Relief Order
Bankruptcy
Using the Statute Barred law
These are only suitable for certain situations and they can damage your credit file, making it harder to secure credit in the future.
Ways to write off some of the debt include settlement offers, Trust Deeds, and the most popular of all, an Individual Voluntary Arrangement (IVA).
See if you qualify for an IVA now – you might wipe 85% of your Advantis debt!
Some of the above debt solutions are only available via debt management and credit management companies.
Paying Advantis Debt Collection
If you have to pay Advantis, the easiest way to do that is online. If you go to the Advantis website there's a make a payment section.
You will need your Advantis reference number which you can get from the letters they have sent to you.
Contact Advantis Debt Collection
Company Name: Advantis Credit Ltd
Other Names: Advantis Debt Collectors, Advantis Debt Collection
Address:
Minton Hollins Building
Shelton Old Road
Stoke on Trent
Staffordshire
ST4 7RY
Contact Number: 01782 401100
Website: www.advantiscredit.com
Email: [email protected]
Numbers they call from:
01782401123
07891903076
08448241836
Advantis scam
I've recently been made aware that Advantis customers are being targeted by a scam using the Advantis name. It's important to ignore any approaches made by these scammers. If you receive an email from the domain name advantiscredit.org then be aware this is NOT Advantis. It is a scam email so do not respond to their emails.
Advantis Debt Collection FAQs
Who owns Advantis Credit?
Advantis Credit Limited is a private limited company and currently there are three directors. On 13th January 2020, J.B.W. Group Limited took significant control of Advantis Credit Limited and replaced the three existing directors with three new directors.
Are Advantis financially regulated?
Yes, Advantis' debt collection services are fully regulated by the Financial Conduct Authority. The business registration number is 705478. They are registered in Stoke-on-Trent, Staffordshire in the name of Mark Webb.
Do Advantis Credit Limited work for HMRC?
As of 2020, Advantis Credit Limited is one of 11 debt collection groups working on behalf of HMRC to recover benefit overpayments and tax debts.
Does Advantis Debt Collection purchase debt?
Advantis Credit collects money for other organisations. They do not buy debts from those organisations.
Can Advantis take me to court?
Yes, if you do not respond to them and it is worth their time and money, they could take you to court and you could be served with a CCJ in order for you to repay your debt.
What happens if I ignore Advantis?
If you decide to ignore Advantis Credit, they could take legal action and apply for a County Court Judgement (CCJ). A judge could then issue a CCJ, making you pay, and if you ignore the CCJ, you could face bailiffs.
Are debt collectors the same as bailiffs?
No, a debt collector chases debts by tracking you down and requesting money with letters, text messages and calls. A bailiff is someone who enforces a court order for you to pay. A debt collection business will outsource part of the recovery process to bailiffs.
Can Advantis Debt Collection search my house?
No, only a bailiff can come into your property when they have a court order to recover a debt.
Will Advantis Debt Collection give up chasing my debt?
Not until all their options have been exhausted, including court action. This usually they will chase you for as long as six years unless there has been a County Court Judgement forcing you to pay the debt in question.
When does a debt become too old to be collected?
Debt collectors can only chase a debt for six years. At this point, the debt will become statute-barred, which means the debt collector cannot take you to court over the debt because it is too old. Exceptions to this rule exist, such as if you were told to pay the debt in the past through County Court Judgement.
How can I contact Advantis Debt Collection?
If you want to get in touch with Advantis Credit they can be contacted on 01782 401100. This is not a free number and the cost of the phone call will vary depending on your mobile phone network provider. You can also contact Advantis by writing to them at Minton Hollins Building, Shelton Old Road, Stoke on Trent, Staffordshire, ST4 7RY.
How do I pay Advantis Debt Collection?
Advantis Credit Limited accept payment by credit or debit card on their website. You can also make a payment by bank transfer, by the Barclays Pingit service or by direct debit.
Where can I get more free debt advice?
You can get free debt advice from the friendly UK debt charities, such as National Debtline and StepChange.
References
CONC 7.3 Treatment of customers in default or arrears (including repossessions): lenders, owners and debt collectors
CONC 7.9 Contact with customers
Are you struggling with debt?
Affordable repayments
Reduce pressure from people you owe
Stop interest and charges from soaring
Get started