Average Personal Loan Interest Rate by Credit Score
For free & impartial money advice you can visit MoneyHelper. We work with The Debt Advice Service who provide information about your options. This isn't a full fact-find, some debt solutions may not be suitable in all circumstances, ongoing fees might apply & your credit rating may be affected.
Featured in...
Wondering about the average personal loan interest rate in the UK? You've come to the right place for answers! This guide will help you understand more about the impact of your credit score on loan interest rates.
We know it can be worrying if you're unsure about how to handle your loan debt. Are you concerned about not being able to pay it off? Or the effects it could have on your future? We hear you, and you aren't alone. In fact, every month more than 170,000 people turn to us for guidance on their debt worries.
In this easy-to-understand guide, we'll take you through:
What the average personal loan interest rate is in the UK.
How your credit score can affect this rate.
Ways to get a free personal loan quote.
Tools to work out simple interest.
Tips to improve your credit score.
We'll help you to get a clear picture of your situation and find a way forward that fits your needs.
Let's dive in and discuss your options.
Personal loan debt and interest rates
Personal loans are a popular finance option in the UK. This type of loan can be a helpful way to afford big purchases, such as home improvements, buying a new car or going on holiday. Personal loans can also be used to consolidate existing debt. 
In June 2022, the average annual percentage rate (APR) on a £10,000 personal loan was 4.11%, the highest this figure has been since 2016.
In June 2022, the average APR on a £5,000 personal loan was 8.2%, up from 8.14% the previous month. 
In 2012, the average APR on a £5,000 personal loan peaked at 13.2%.
In 2022, the UK population had more than £1,794.8 billion in personal debt.
In 2020, personal debt in the UK sat at £1,697 billion. 
The average UK household spent more than £1,000 in additional personal loan debt between 2014 and 2019. 
In 2017, adults aged between 35 and 44 had the highest personal loan debt. This group had an average of more than £2,600.
In 2017, those over 75 had the lowest personal loan debt, with an average of £240.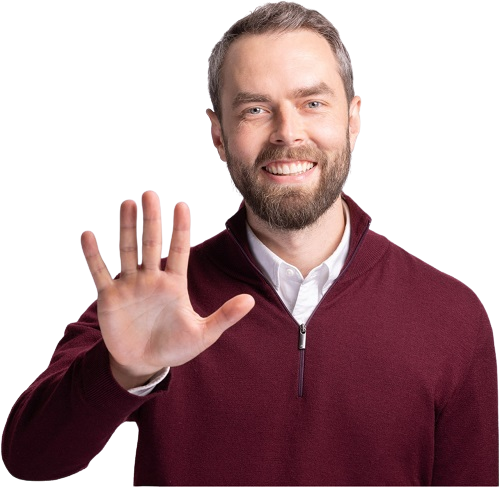 Free Personal Loan Quote
Loans Warehouse is an award winning service that will help find the right loan for you.
Take a moment to check your eligibility.
Ps. It won't affect your credit score.  
Find your best personal loan
In partnership with Loans Warehouse
Average Personal Loan Interest Rate by Credit Score
When you're applying for a personal loan, the lender will look at your credit report as an indication of your risk level when considering loan eligibility.
The average interest rate for a personal loan with excellent credit will naturally be better than it would be for someone with a lower score. Obtaining a personal loan with a low-interest rate will mean the repayment amounts and length of the loan are more favourable. 
In October 2022, the average interest rate on a personal loan with two-year repayment was 10.16%.
Personal loan interest rates typically range from 6% to 36% but can occasionally be higher. 
In April 2021, the average APR on a personal loan ranged between 9.30% to 22.16%.
The figures below show the average personal loan APR as of April 2021. 
| | |
| --- | --- |
| Credit Score | Average Personal Loan APR |
| Above 760 | 9.30% |
| 720 – 759 | 13.32% |
| 680 – 719 | 17.82% |
| 640 – 679 | 22.16% |
As you can see, the average interest rate on a personal loan when you have good credit is much better than those with a lower score. An excellent, good or fair credit score will help you get the best average personal loan interest rates and loan terms.
Additionally, those with a credit score lower than 640 might find it difficult to get a personal loan or be subject to higher interest rates they are seen as a higher default risk.
You can use my free interest calculator to see how your interest affects your monthly bills.
This is a guidance tool only and not an assessment. For accurate interest calculations, contact the company issuing the credit. Do not rely solely on this calculator's results.
Understanding credit score ranges
In the UK, there are three credit agencies, all with different credit score ranges. These are as follows:
| | | | | | |
| --- | --- | --- | --- | --- | --- |
| Agency | Excellent | Good | Fair | Poor | Very Poor |
| Experian | 961-999 | 861-960 | 721-880 | 561-720 | 0-560 |
| Trans Union | 628-710 | 604-627 | 566-603 | 551-565 | 0-550 |
| Equifax | 800-850 | 740-799 | 670-739 | 580-669 | 300-579 |
I rejected a lot of companies
I spent a long time searching for a personal loan company my readers could trust.
Loans Warehouse were the best by far.
Tap below to get your free personal loan quote from them now.
Ps. It won't affect your credit score
Get your free quote
In partnership with Loans Warehouse
Factors impacting personal loan applications
As well as your credit score, a lender can take a number of other factors into consideration when processing your personal loan application. 
Your income will be one of the most important factors in lending criteria, as a lender must see that you can make payments and are generally experiencing good financial health. However, they will also generally consider your employment's stability and debt-to-income ratio, as well as your credit utilisation rate.
While investigating your credit history, a lender will check recent negative markers on your report. They will also investigate how many credit checks you made last year. However, as you can see from this forum entry, a good credit score does not necessarily mean approval for a loan.
Tips to Improve Your Credit Score
To improve creditworthiness, do the following:
Make sure you are on the electoral roll to prove where you live
Make regular payments on time
Do not use all of your available credit – aim to use 30-50%
Keep an eye on your record and report any suspicious or credit report errors.
Avoid moving home regularly – it can be a red flag to some lenders.
Personal Loan Interest Rates by Credit Score FAQs
Am I eligible for a personal loan if I have bad credit?
If you have bad credit then this doesn't necessarily mean you won't be able to get a personal loan. However, people with bad credit might find there's a stricter limit to how much they can borrow, as well as being subject to higher interest rates. Carry out an online loan comparison o see what deals are available to you.
What are alternatives to personal loans?
If you're in need of credit but don't want to go down the personal loan route, then there are other options available.

A credit card could be a better fit for your needs, or you may also consider using your overdraft. When using your overdraft, it's always a good idea to talk to your bank about this in advance for financial advice. This is an opportunity to find out exactly how your overdraft works and if you're going to incur any charges by using this option.
How does paying off a personal loan early affect your credit score?
You might be surprised to learn that paying off your personal loan early could temporarily negatively affect your credit score.

Having a mix of different credit types is good for your overall score. If you pay off a personal loan early, then you will no longer have this loan in your credit report. The age of your credit accounts and your credit utilisation also count towards your credit score and can be impacted if you pay off a loan early.

If you do find yourself with extra cash that you'd like to pay your loan off with, then it's a better idea to keep the money in your account and continue making your payments on time. Additionally, you may find that you incur a penalty fee if you pay a personal loan back early, which could offset any money saved on the interest.