Can bailiffs take a car on finance? 2022
For free and impartial money advice and guidance, visit MoneyHelper, to help you make the most of your money.
Can bailiffs take a car on finance? The answer is no. The car isn't legally yours until you make the final payment on the credit agreement. However, the law isn't so clear cut, so sometimes bailiffs will still take a car on finance, or at least try to. It's important to do your research before the bailiffs arrive to help prevent bailiffs from taking your hire purchase car.
Below, I'll share what you need to know about how to stop a bailiff from taking your car on finance. Read on to see the steps you can take to protect your property.
Don't worry, here's what to do!
There are several debt solutions in the UK that can be used to improve your finances. Choosing the right way to tackle your debt could save you time and money, but the wrong one could cause even more harm.
It's always best to find out about all your options from a professional before you take action.

Fill out the 5 step form to get started.
Who is the Owner of a Car on Finance?
You are not the legal owner of a car on finance if you're still making payments for it. The car finance provider legally owns the car up until the final payment is made by you. After the final payment is made the car becomes yours, or you may need to hand it back to the car finance company, depending on the agreement you made.
Can a Bailiff Take a Car if it's Not in My Name?
Bailiffs can only take things that belong to the person named on the debt. They cannot take vehicles that belong to other people. That doesn't mean they won't try to clamp and remove vehicles if they believe they belong to the debtor. Therefore, you will need to provide evidence that proves you are not the owner of the vehicle, even if it's parked at your home.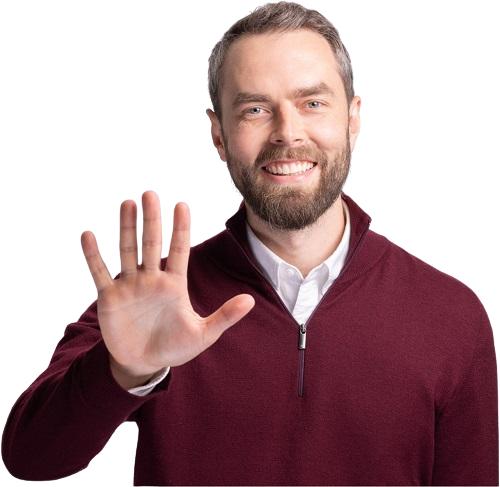 Are you struggling with debt?
Affordable repayments
Reduce pressure from people you owe
Stop interest and charges from soaring
Get started
How Do I Prove to the Bailiffs that the Car is on Finance?
You can save time and prevent your finance car from being clamped if you have the proof at hand. Prove your car is on finance by showing the car finance agreement documents. Additionally, you could also show bank statements that show the car finance payments. For additional proof, or if you can't find the initial agreement you can visit the HPI check website. Here you simply enter your registration number, and you can use the results as proof.
How Do I Prove to the Bailiffs that the Car isn't Mine?
You can prove a vehicle isn't yours by showing the bailiff's proof that it belongs to someone else. Ask the owner to produce evidence such as their car finance agreements, proof of purchase or any other documentation that shows they own the vehicle.
Don't Open Your Door to Bailiffs
Don't open your door to bailiffs even if you need to show them documents. You can show documents through a closed window or post them through the letter box. Make sure you have copies of the paperwork you share. Alternatively, you can ask the bailiff to go sit in their car and then go out to visit them in their vehicle to show your documents. Remember to lock and close all windows when leaving your home if you choose to do this.
Can a Bailiff Clamp a Car on Finance?
As the car doesn't belong to you a bailiff shouldn't clamp the car, but they can do. Once clamped, you have 2 hours to show evidence that proves the car is on finance. At this point, bailiffs may still take the vehicle. If this happens you should contact a debt advisor for assistance.
Make a complaint about the clamping and/or removal of your car to the bailiff's head office. You can also complain to the creditor you owe the debt. Show proof that supports your complaint along with a copy of all complaints you make if you do so in writing.
Can Bailiffs Remove a Car on Finance?
Bailiffs should do their research into the vehicle before removing it. They need to check the DVLA and the Hire Purchase Index. However, don't rely on them doing this. Have the evidence ready. If you are unable to prove that the car is on finance within the 2-hour time frame the bailiffs can remove the vehicle. Therefore, I advise you get all your paperwork together before the bailiffs arrive.
Will Bailiffs Take My Car?
Bailiffs are usually keen to take control of vehicles when recovering a debt. Cars are normally the item that has the most value. They are easy to sell, and this makes them appealing to bailiffs.
Can I Stop Bailiffs Taking My Car?
You can take action to make it harder for bailiffs to take your vehicle. You may want to do this even if your car is on finance. By using the following steps, you could prevent your car from being clamped during the visit.
Park your car inside your locked garage. Make sure it remains inside behind a locked door.
Move the vehicle to someone else's private property. Bailiffs cannot remove your vehicle from private land. Ask permission from your family or friend before parking your vehicle on their land.
Don't Park your car on a public street. Bailiffs can and will remove your vehicle from the road. You might be tempted to park your car a few streets away. This is risky as bailiffs use a special camera that reads registration numbers. They will often drive around searching for the vehicle, which puts your car at risk of being found.
Bailiffs Can't Take Cars Essential for Work
You can stop a bailiff from taking your car if it's essential for work. For example, you may be a delivery driver, taxi driver or a van used for transporting tools. The essential car must not be worth more than £1,350. If it is valued at £1,350 or more the bailiffs can clamp and remove the vehicle to recover the debt.
Prepare For the Bailiffs
You will have notice of a bailiff visit, giving you time to prepare for the visit. It's important to use this time to gather evidence that proves your car is on finance or belongs to someone else. Please take the time to read the articles I've shared below to learn more about what bailiffs can and can't do.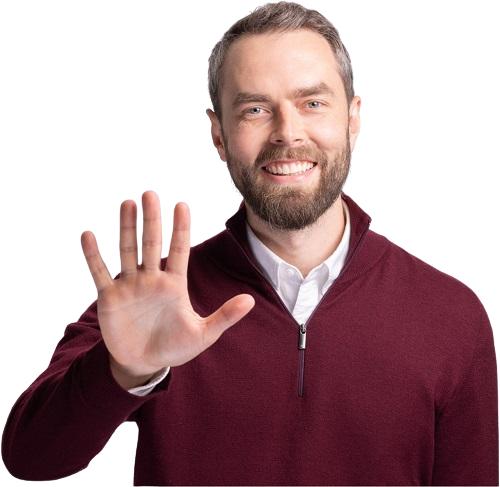 Are you struggling with debt?
Affordable repayments
Reduce pressure from people you owe
Stop interest and charges from soaring
Get started