The 7 best Budgeting Apps – Emma vs YNAB, etc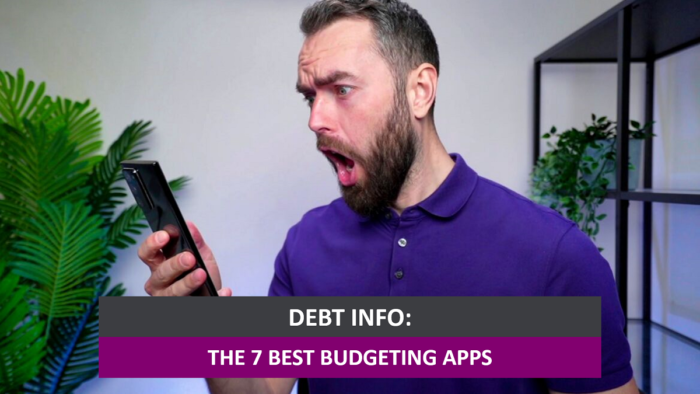 For free and impartial money advice and guidance, visit MoneyHelper, to help you make the most of your money.
Let's be honest, we could all hone our budgeting skills to put some extra cash away for a rainy day. But we all might find it tricky from time to time – whether it's that takeaway pizza you just need to have or that designer handbag – we've all caved at some point. So how do you go about getting your finances under control?
One way of managing finance that more and more people are turning to is using budgeting apps. These apps access (with your permission, of course) your accounts, and gather all the information about your transactions and balances.
With so many apps out there at the moment though, it can be a bit overwhelming. We'll take a look at the best budgeting apps.
Plum
Plum takes budgeting to the next level. Using artificial intelligence, and an overview of your incomings and outgoings, it calculates an affordable amount that you would be able to save. It also keeps you updated about whether you're overpaying your bills, and gives you suggestions on how you could save money.
With its pro/paid-for options, you can also unlock investment opportunities, cashback earnings and savings spaces to separate your money. It's especially good for automated savings, so if you don't want to worry about how much you should put away, just leave Plum to do its thing.
Pros
Helps you save with minimal effort
Earn interest on your savings
Automated saving setting
Cons
Other apps offer Plum's paid features for free (goal setting, cashback)
Monthly fee to pay if you want to invest your money
Emma
By analysing your credit cards, savings and current accounts, Emma puts your spending into different categories which makes it crystal clear to see where your money goes. These categories include things like subscriptions. A handy addition to the subscription category is that Emma tells you how often you use it, or if you're paying for something and not using it.
Emma will also show you all bank fees that you might get charged, which can be really handy to keep tabs on. And with the premium version of Emma, Emma Pro, you can access personalised categories and cashback initiatives. Emma is particularly good for beginners, and is one of the best budgeting apps for managing your subscriptions.
Pros
Easy to use, with a clear interface
Rewards system
Cashback with lots of stores (Body Shop, B&Q, Boots)
Cons
Suffers from overt gamification
Lots of push notifications about Emma Pro
Mint
One of the oldest and most well-known budgeting apps out there, Mint has it all. You can track and manage your money from a huge list of banks and other finance lenders, and also has a great category setting available for your expenditure.
What Mint is really good for is its budgeting tools, which you can find front and centre as you open up the app. It also sends you notifications and alerts if and when you go over your allotted budget, and offers you a really well-rounded picture of just where your money goes each month.
Pros
Easy to use and easy to find budgeting tools
Credit monitoring service
Free to use
Cons
It may be free, but there are lots of adverts which can be annoying
You can sometimes get inundated with notifications
Money Dashboard
Money Dashboard offers up lots of similar features to Emma Pro… but at no cost! This means you can customise your spending categories and manually add as many accounts as you need. This can be really useful around Christmas for instance, to keep track of how much you have to spend.
It creates a graph of your projected monthly spending as well, with a predicted balance at the end of it. Due to the customization features, Money Dashboard is great for people who have lots of different accounts, or carry out quite complex transactions.
Pros
Free to use
Personalised categories
In-depth budgeting analysis
Cons
Quite tricky to set up
Automatic spending categorisation is quite flawed
YNAB
YNAB, or You Need A Budget, is for the committed budgeteer. With an almost cult-like following, YNAB changes things up and lets you build your budget based on your income which means every penny has a purpose. By accounting for everything coming into your account, it lets you clearly consider what you get in and what you spend.
YNAB is really good for couples who are looking to work together on their budget. It has mobile and desktop capabilities, as well as the option to sync all your accounts, either automatically or manually enter your expenses, and set goals for your savings.
Pros
Easy-to-use interface
Secure access to your financial information
Offers free workshops
Cons
Doesn't look that smart
Pro version is quite expensive
Yolt
The big draw with Yolt is the fact that you can organise all of your accounts in one place, as well as having a prepaid debit card for you to use for your everyday spending. Once you've got your accounts all linked up to it, you're able to track your spending really easily, as well as keep note of any upcoming transactions.
Yolt also lets you create your own personalised budgets as well as setting your own savings goals, making it really good for controlling your personal spending. The fact that it is all for free also makes this one of the best budgeting apps out there.
Pros
Free
Allows you to create spending budgets
Rounds up your spare change
Maximises your savings by totting up your scheduled payments
Cons
No weekly payments available
No financial security on the prepaid account option
Goodbudget
Another great option for couples wanting to budget, Goodbudget lets you share and sync your plans and budgets quickly and easily. You can create personalised budgets, separated into different categories, and you can automatically have your income added to each category as and when it comes in, letting you know exactly how much you have left at the end of the month
While Goodbudget is really great for couples and budget buddies, it can also be used by solo budgeteers and has compatibility with iPhone and Android. With all these specs available, Goodbudget is truly one of the best budgeting apps.
Pros
Clear interface
Great for couples
Really good forum support system in place
Cons
Limited free version available
Doesn't sync to financial accounts
Investments can't be tracked