Guarantor Loans
Guarantor Loans – Everything You Need to Know with Guide, FAQs & More
If you're someone with little or no credit history, you may be running into difficulty when attempting to get a loan application approved.
In circumstances like these, guarantor loans are a worthwhile option that you can consider.
Guarantor loans are loans which allow you to borrow money even if you have a bad or non-existent credit history but they also have a few risks which you need to be aware of.
In this post, I'll be talking about how guarantor loans work and whether they're something that should be on your radar when looking to obtain credit or not.
How do Guarantor Loans Work?
Guarantor loans can be very beneficial to many types of individuals.
For example, they can be opted by individuals who have bad credit scores. They can also be opted by people who have no credit scores, e.g., young individuals or people who have recently entered the country. If you're from a low-income household, you may not be able to get approved for a traditional loan but you definitely stand a chance to get approved if you go for a guarantor loan.
So, why do guarantor loan lenders trust you with money that traditional lenders wouldn't? The answer to that is in the name.
In order to apply for a guarantor loan, you have to produce a guarantor. A guarantor can be anyone close to you such as a family member, spouse or a friend.
Your guarantor enters the loan agreement with the lender alongside you and agrees that if at some point, you are unable to keep up with your loan repayments, then they will step in and cover those monthly repayments for you.
Guarantors Need to have Good Credit History
Typically, lenders require guarantors to have a good credit history and your guarantor may also have to prove that they are financially stable and capable of paying your monthly repayments if you fail to do so.
Reduced Risk for Lenders
Having a guarantor significantly reduces the risk that the lender is taking on by loaning money to you. Hence, even if you have a bad credit score, as long as your guarantor has a good credit score, you will be able to secure a fair amount of money that you normally would not have been able to if you had gone to a traditional lender.
Many different types of loans can be guarantor loans. For example, short-term personal loans could also be guarantor loans and long-term loans such as mortgages could also be guarantor loans.
In guarantor mortgages, your guarantor's house is put up as security for the loan.
As you can tell, your guarantor has to take on a lot of responsibility when they agree to become your guarantor. Thus, it's very important that you trust them enough when they enter into this agreement with you.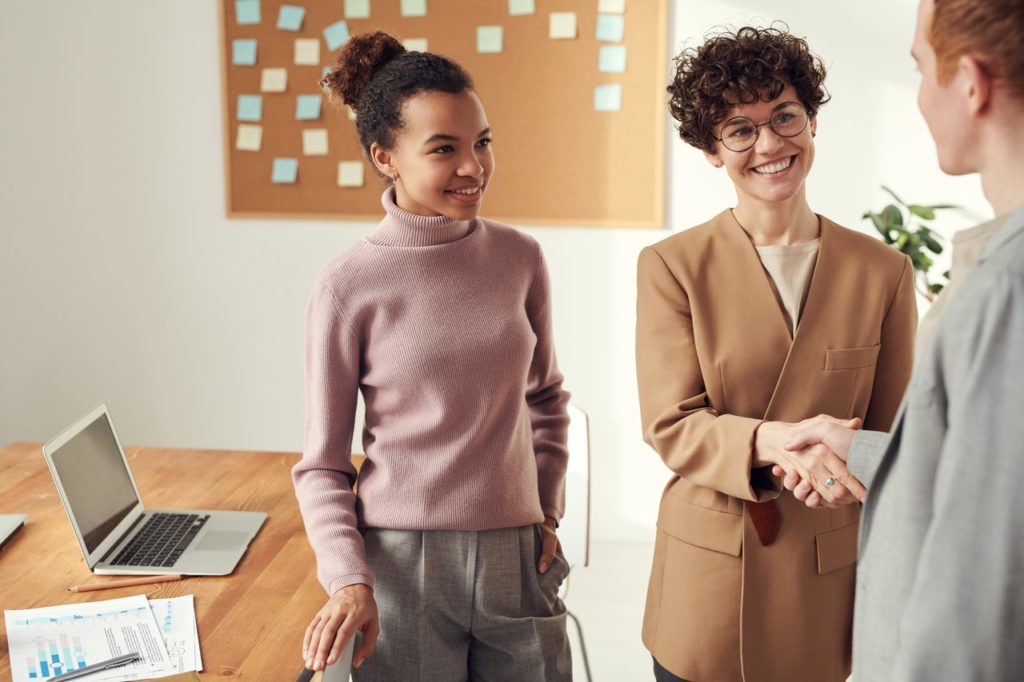 Is it a Good Idea to Opt for a Guarantor Loan?
This depends entirely on your financial circumstances.
It can be a great option for people who are looking to improve their credit rating or to start building it. It can also be a viable option for individuals that have low income and are at risk of not being able to make their loan repayments on time.
If you're in any of the circumstances described above and are in dire need of a loan but can't get approved by traditional lenders, then it's definitely worthwhile to consider guarantor loans.
However, please keep in mind that guarantor loans have much higher risks and other disadvantages which you must take into account.
A Loan with a Guarantor won't have Competitive Interest Rates
Firstly, the interest rate you will get on a guarantor loan will be much higher than what it would be for a traditional loan. This high interest rate will mean that you will be paying a much higher amount of money overall than if you had gone for a standard loan.
Secondly, guarantor loans don't just affect you but they affect your guarantor as well.
If you fail to make your monthly repayments, then your guarantor will have to step up and take care of the loan repayments on your behalf. This will certainly have an impact on their finances and may even have a negative impact on their credit score.
Your Guarantor will have a Lot at Stake
Furthermore, if both you and your guarantor are unable to make the loan repayments, then the consequences would not just be limited to you but they would affect your guarantor as well.
A great example of this is guarantor mortgages. As I mentioned earlier, most lenders require your guarantor's house to be put up as security. So, if both you and your guarantor fail to keep up with loan repayments, then your guarantor's house could be repossessed and sold off.
Some guarantor mortgage lenders allow your guarantor to offer savings as the collateral rather than their house. This involves them setting up a bank account with the lender. If the borrower fails to make a monthly repayment, then the lender automatically takes money from the bank account to make up for that month's repayment.
In the end, I just have to say that while guarantor loans definitely have their place, you must always take their risks into account before applying for one.
When you're looking for lenders, be sure to only apply to ones that are authorised and regulated by the Financial Conduct Authority (FCA).
Don't apply to too many lenders at once as this could have a further negative impact on your credit rating.
Is it Necessary for My Guarantor to be a Homeowner?
This is a common question as this was indeed a requirement for guarantors in the past.
However, with demand for loans increasing and with competition rising among lenders, this is no longer a necessity and tenant or non-homeowner guarantor loans have risen in popularity.
While tenant guarantor loans are definitely available, you must note that they will usually have higher interest rates compared to homeowner guarantor loans.
What Are Some Things I Should be Aware of When Looking for Lenders?
As I mentioned earlier, you should always ensure that the lender you're dealing with is authorised and regulated by the Financial Conduct Authority. This will ensure that they are following their guidelines which will protect you from being treated in an unfair manner.
Secondly, it's extremely important that you look at the eligibility criteria for lenders beforehand and then choose one for which you qualify.
Please note that you must not only look at your own eligibility but also your guarantor's eligibility when looking for a guarantor loan.
Make sure to only apply to one lender. Never apply to multiple lenders at once as this will have a negative effect not only on your credit history but your guarantor's credit history as well.
For more information on guarantor loan lenders, you can click here.
What are Some Requirements that Need to be Fulfilled for Someone to Become a Guarantor?
The requirements differ depending on the lender but some basic requirements that all lenders ask for are that you must be a resident of the UK, you must have a bank account in the UK, your credit rating must be good and you must be able to prove that you are financially stable.
Most lenders want assurance that the guarantor will be able to keep up the loan repayments on the borrower's behalf if they fail to keep them up.
For a more detailed look at guarantor requirements, click here.
How do I Get out of a Guarantor Loan?
Getting out of a guarantor loan is extremely tough which is why I always advise people to assess their situation thoroughly before they enter into one.
As a guarantor, you may be able to request the lender to relieve you of your responsibilities if your financial circumstances change for the worse or if the borrower's financial circumstances change for the better.
You may also be able to get out of it if the borrower has paid a significant chunk of the loan off.
For more information on how to get out of guarantor loans, you can click here.
Can I Get Guarantor Mortgages with a Bad Credit Score?
Yes. Just like with any regular loan with a guarantor, you can get a guarantor mortgage loan with a bad credit rating as well.
Please note that guarantor mortgages have much more dire consequences for both you as well as your guarantor if you fail to keep up with repayments, thus, you should be sure you can handle them before you take up any such loan.
Such types of mortgages may also have other fees and charges which can get confusing. You can opt to use a guarantor mortgage calculator which you can easily find online to determine how much you'll be paying back overall.
For more details on how guarantor mortgages work, click here.
Is it Possible to get approved for Car Finance Loans with a Guarantor?
Yes, it's very common for people to opt for car finance with a guarantor.
It's most common among young adults who have a family member, usually a parent, as their guarantor.
It fulfils two purposes for them: they are able to fund their car purchase and are able to start building their credit history at the same time.
Can I Get a Loan without a Guarantor if I have a Bad Credit Record?
While it's not impossible, your options will be very limited.
Furthermore, you will also only find lenders that charge very high interest rates compared to what you would be offered if you opt for loans with guarantors.
For further details on how to look for a loan without a guarantor when you have a bad credit record, click here.
Conclusion
A guarantor loan can be a great option for certain financial situations. However, it's not something that should be opted for in every circumstance.
Be sure to acquaint yourself with all the pitfalls that a guarantor loan has before you apply for one.