Cabot Financial Debt Collectors UK – Should You Pay? 2022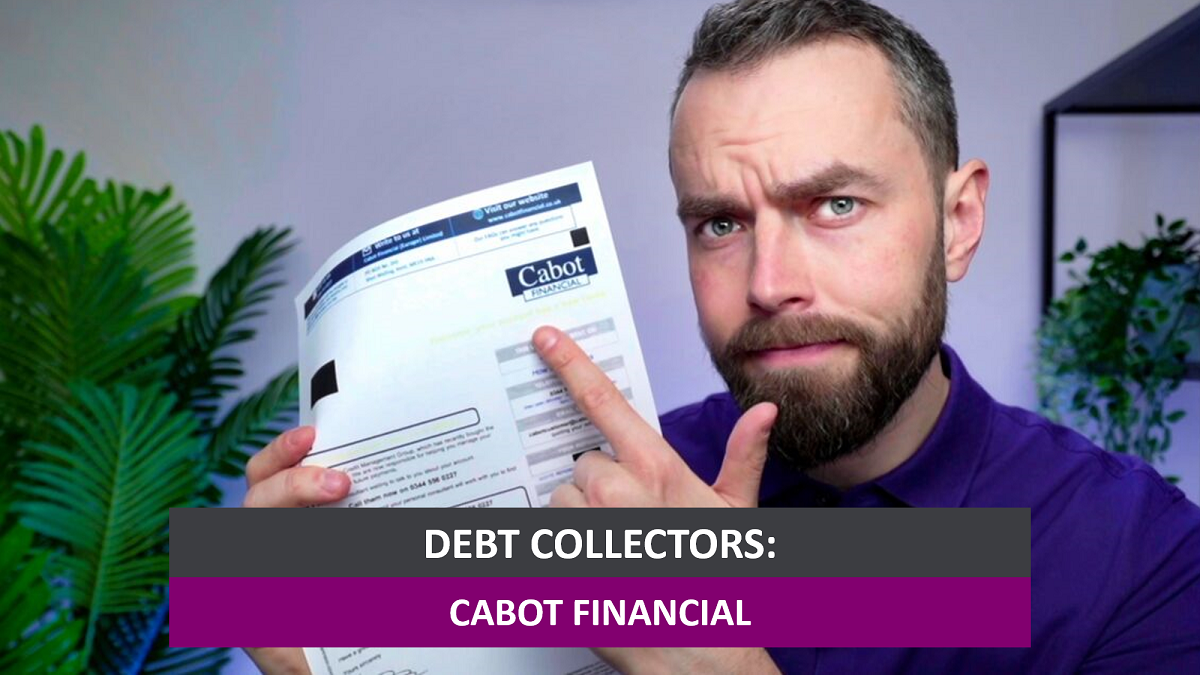 For free and impartial money advice and guidance, visit MoneyHelper, to help you make the most of your money.
If you've been contacted by Cabot Financial Debt Collectors, you might be feeling apprehensive about what this means for you. Have they been threatening to visit you at home? If so, this is the guide for you.
From my own experience with debt collectors, I've put together a comprehensive guide on what to do when they send letters, call and knock on your door.
In some cases, you're able to write off 100% of the balance you owe to Cabot Financial.
It's not your fault. Complaints to the Financial Ombudsman have risen this year from 830 to 2,006, so it's safe to say that you're not alone.
Deal with your debt today and feel amazing tomorrow.
Don't worry, here's what to do!
You could get rid of Cabot Debt Collectors by writing off some of your debt.
There's several debt solutions in the UK, choosing the right one can take years off your debt, but the wrong one can be expensive and drawn-out.
Fill out the 5 step form to get started.
Who are Cabot Financial Debt Collectors?
Cabot Financial is one of the oldest debt collectors and debt purchasing businesses in the industry, originally founded in 1998. Cabot Financial is a debt collection service that collects bad debts from other businesses, which is why you might not recognise them. They pursue debts on behalf of other companies and purchase debts to recover and keep. It is not in the best interest of the business to pursue these debts because they are generally defaulted debts and take valuable time and resources. As a result, they sell them to a debt purchase company like Cabot.
However, one of the first things that you notice when you enter the Cabot Financial Europe Limited website is that they state that they are different from other debt purchase companies.
They claim that they supposedly take a flexible and friendly approach to recover debt from 'customers', including arranging repayment plans that suit the customer and taking the time to understand the individual and their circumstances.
The payment plan you are offered might not be the best way out of your debt.
The Cabot Credit Management Group owns six UK debt collection agencies and three debt collection businesses in Europe, namely Spain, Ireland and France.
Are you struggling with debt?
Affordable repayments
Reduce pressure from people you owe
Stop interest and charges from soaring
Get started
What Do Cabot Financial Debt Collectors Do?
Cabot Financial is a debt collection agency that pursues and purchases debt on behalf of others. This usually happens against bad debts and to collect defaulted accounts.
This means that they will buy the remaining balance of a loan, credit card or any other form of debt that you may have with another lender, and then take up the job of chasing it with you for payment.
If you owed a credit card debt to a bank, you would now owe the same amount or more to Cabot Financial.
They seem to take a modern approach to debt recovery, chasing you through the more standard approaches, such as over email and by the phone, before allowing you to make a payment via their online portal.
You will be issued a debt reference number when they first get in touch.
They may try to visit you at home in the first instance.
Who Do Cabot Financial Collect For?
Cabot Financial collect debt for many well-known companies such as:
DVLA
Scottish Power
First utility
NPower
And many other similar utility bills companies
They have also been known to chase debts on behalf of HMRC. They work for a lot of household names, but they could chase debts for smaller businesses and may purchase debts from lesser-known companies too.
How Much Do Cabot Financial Buy Debts for?
Cabot will purchase the debt you owe to another company for as little as 10%-20% of its total value. For example, if you owe a utility company £1,000, Cabot will pay that business around £100 to £200 for it and then chase you for the full £1,000 to make a profit.
You still owe the full amount.
Does Cabot Financial Take You to Court?
Yes. If you do not reply to their letter or make arrangements to pay, Cabot could decide to take legal action.
Have you received a letter from this debt collector? I'll buy it off you for £5
They will ask a county court judge to issue a court order which makes you legally responsible to pay. If you still refuse to pay, they could escalate your debt recovery to bailiffs. When they contact you it's important to respond, otherwise, they could take court action.
Feeling like Chandler?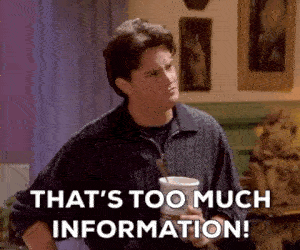 Is all this information starting to feel overwhelming? Don't panic! There's plenty of help available. You can get started below.
Is Cabot Financial Legit?
Yes, Cabot Financial are legit. They are based in several offices around the UK, with a head office in Kings Hill. Cabot Financial are a part of the Cabot Credit Management Group, which is authorised by the Financial Conduct Authority (FCA). They are also members of the Credit Services Association.
These facts confirm Cabot Financial is a legit company, however, much like any other credit collection agency, you should wait before giving them your money.
Paying as soon as you receive communication could go against your best financial interests.
Just because Cabot Financial is regulated by the Financial Conduct Authority will not mean that they always abide by debt industry rules.
Are there any Cabot Financial Scams?
Many people are unclear if Cabot Financial is a scam or a legitimate business because they have never heard of them. Cabot Financial is FCA-authorised and a member of the Credit Services Association (CSA).
It is possible that Cabot Financial, despite its legal status, will engage in unethical behaviour. This could be sending threatening letters, calling at all times of the day, or even showing up at your door. I'll outline in more detail below about how you can stop this from happening.
They provide a thorough complaints procedure on their website if you want to file a grievance against them. You can also take your complaint to the ombudsman if it still needs to be resolved.
Why Is Cabot Credit Management Group Contacting Me?
Cabot Financial will be contacting you because they think that you owe money to their client or have bought your debt. They are starting the debt recovery process with a letter or email.
They will let you know by sending an LBA. This is a Letter Before Action to tell you to pay, make arrangements to pay or face further action.
If you cannot afford to pay and you're certain the debt is yours you can prevent any further action by entering into one of the UK's several debt solutions.
Fill out the 5 step form to get started.
There are two ways to see if you really do owe money:
Use Credit Reference Agencies
You can use credit referencing agencies like Experian to see if any business has stated you owe them money.
Send a prove the Debt Letter
But the better way to check, buy yourself time and maybe avoid having to pay Cabot Financial a penny is to send a prove the debt letter.
What's this? Read on!
How Should I Reply to Cabot Debt Collectors?
You can ask Cabot Financial to provide proof you owe the money and that means they might have to go back to the company they purchased the debt from and get a signed agreement that you defaulted on.
That's not easy and it could take time and maybe isn't available.
Without providing you with proof you never have to pay, unless ordered by a judge. That is why you should keep a copy of your letter and show it to the judge in the event that they take you to court.
The judge should see that Cabot Financial has failed to provide proof you owe the debt and you will not have to pay.
You should send this letter no matter what because it can give you some breathing space to think. We can help you write the letter with our free prove-it templates.
The only time you do not need to send this letter is when the debt has become too old to be collected. Take a look at what this forum user has experienced:
Mickymac101 has a really old debt that Cabot Financial is trying to recover. But it looks like the debt is unenforceable due to being more than six years old.
If you are in this situation, you can use our statute-barred guide instead and send a different type of response.
Can Cabot Financial send bailiffs?
Ignoring Cabot Financial might be the easy choice, but it is not a smart one. By not replying you are increasing your chances of being taken to court.
If they do take you to court and win the case, and then you persistently refuse to pay or make a repayment agreement, they could seek to use bailiffs.
How Can I Stop Cabot Financial From Calling Me?
One of your rights as a debtor is to make clear how and when you want to be contacted.
If Cabot Financial is calling you frequently and you are feeling harassed, you should write to them and explain you would like to be contacted at a certain time of the day only.
You can even request no calls at all and state that all correspondence must be through the mail.
If they do not stick to your preferences, you could make an official complaint. We will teach you how to make a complaint further down our guide.
What Can I Do If Cabot Financial Prove My Debt?
The hope is that once you send a letter asking for proof that you will never hear from Cabot Financial again.
But around one month later, Cabot Financial could send you the evidence that makes you responsible for paying. Ignoring this proof could mean legal action, so it is best to come to some type of arrangement to pay.
They will accept a repayment plan to clear the balance of the debt over many months, sometimes even years. Agreeing to this is just like agreeing to other credit commitments. It is serious!
But their own payment plans may not be the cheapest way to get out of debt. Debt collection agencies do not care about making the debt as easy to clear as possible; they just want some money.
But by talking to debt management companies, insolvency practitioners and debt charities, there could be a better way out of debt.
For example, an Individual Voluntary Arrangement could reduce the amount of debt you need to pay back, and a Debt Relief Order could stop you having to pay anything.
A breakdown of the most popular debt solutions is available at Money Nerd for free!
Is There a Way to Write Off My Cabot Financial Account Balance?
Cabot Financial and any other debt collection agency will not wipe off your debts voluntarily.
The best chance of not having to pay is if your debt is six years old, as explained in the statute-barred guide we linked to earlier.
Find it again here!
But there are some ways to write off debt, many of which were just mentioned:
IVA – this method can wipe as much as 90% of the debt owed
DRO – this can wipe 100% of the debt
Settlement offer – this will not save you thousands like the others can, but it can save around 10% of what you owe.
You can read about making a settlement offer here!
How Can I Pay Cabot Financial Debt Collectors?
Cabot Financial have an online payment portal which you can make one-off payments or even pay your scheduled plan. This is protected with your personal password. They allow for payment to be made over the phone if that is something that you prefer.
The Cabot website allows you to access your debt account at any time. This account tells you how much has been paid off and any other important information about your debt account with Cabot Financial Europe Limited.
'Customers' can also make payments to your plan directly from your bank account with a bank transfer, postal order, standing order, direct debit or recurring payment, but you will need your reference number to hand when setting it up.
They do not accept credit cards at the time of writing but this may change.
The score on your credit file should improve once the debt has been paid back or your payment plan has finished.
Contact Cabot Financial
Company Name: Cabot Financial (Europe) Limited
Other Names: Cabot Credit Management Group, Cabot Credit Management (CCM), Cabot Financial
Address:
1 Kings Hill Avenue, Kings Hill, West Malling, Kent, ME19 4UA
Phone:
0344 556 0216
0344 556 0225
0175 391 3602
0370 218 3103
0345 849 8943
0173 228 0944
0333 556 5566
0344 556 0225
0173 228 0942
017 5336 7520
447500918359
0344 556 0280
0113 331 4408
Fax: 01732 521 216
Website home page: www.cabotfinancial.co.uk
Email: [email protected]
Alternative email: online contact form
Cabot Financial FAQs
Who owns Cabot Financial?
Cabot Financial is registered in England and Wales and a part of Credit Management Group Limited but owned by Encore Capital Group, the largest debt buyer in the USA. They are connected to similar companies like Wescot and Orbit and Marlin Limited based at Marlin House, 16-22, Grafton Road, Worthing, West Sussex, BN11 1QP.
Is Cabot a debt management agency?
No. Cabot are not a debt management agency. They are a debt collection agency registered with the FCA meaning they are legally allowed to chase you for debt owed.Ye
Are Cabot Financial regulated by the FCA?
Cabot Financial Limited is regulated by the Financial Conduct Authority (FCA). Its FCA registration number is 743525. This debt collection agency is also a member of the Credit Services Association.
What happens if I ignore Cabot?
If you continue to ignore attempts of contact from Cabot financial then your debt situation may be escalated to a court and a county court judgement.
What happens if I ignore a legal letter from Cabot Financial?
If Cabot Financial decide to take you to court, they will send you a letter and you should also receive a notification about the court date to attend. If you do not attend the hearing, you will not be able to defend yourself – such as showing you asked for proof of the debt and they never replied – and thus, Cabot Financial could win a court order that forces the people they are chasing to pay.
Are Cabot Financial bailiffs?
Cabot Credit Management is not a team of bailiffs. Debt collection companies can only pay bailiffs to come to your home if you ignore a court order that makes you pay. If you do not pay, they may use bailiffs, request a charging order if you own property, or they may request to get your salary before it comes into your bank account.
Can Cabot Financial come to your home?
Cabot Financial staff could come to your door and ask to talk about the money owed and if you can agree on a repayment plan. But no Cabot Financial or any other debt collection agency has a right to be on your property or inside your home. You can always discuss a payment plan through writing or over the phone. Cabot Financial staff must leave if you request them to do so because they are not a bailiff company with a court order.
Do Cabot accept settlement offers?
Yes. If you cannot afford to pay the entirety of the sum owed to cabot you may ask them if they would accept a settlement offer. Chances are is that they bought the debt at a fraction of the price so they may accept settlement but it would stay on your credit history.
Will a Cabot Financial balance ever be too old to collect?
Yes. The money you owe to Cabot Financial becomes too old for collection when it has never received a county court order and it is at least six years old.
How can I contact Cabot Financial?
You should email or call Cabot Financial Debt Collection to discuss any matters relating to your debt account unless you are sending a prove the debt letter, contact preference request or a statute-barred letter. Their phone number is 0344 556 0263. It is much easier for 'customers' to contact Cabot Financial compared to other debt collection groups. People needing to write to them should address letters to 1 Kings Hill Avenue, Kings Hill, West Malling, Kent, ME19 4UA.
How do I make a Cabot Financial payment?
You can make a payment to Cabot Financial using their online portal. Their accepted payments: bank transfer, debit card, online banking, PayPoint cheque, standing order, direct debit, credit card, online banking, credit cards and much more.
What Debt Collection Company Support Is Available?
You can get free debt advice and help from UK charities like Step Change UK and National Debtline. Fight back against Cabot Financial with this free expert help!
How can I complain to Cabot Financial?
Complaint lines are open from 8 am – 5 pm Monday to Friday on 0345 849 8891* or you can email them at
[email protected]
*03 numbers are charged at a local rate from landlines and mobiles.
References
CONC 7.3 Treatment of customers in default or arrears (including repossessions): lenders, owners and debt collectors
CONC 7.9 Contact with customers
Are you struggling with debt?
Affordable repayments
Reduce pressure from people you owe
Stop interest and charges from soaring
Get started