Cabot Financial Debt Collectors – Should You Pay?
For free & impartial money advice you can visit MoneyHelper. We work with The Debt Advice Service who provide information about your options. This isn't a full fact-find, some debt solutions may not be suitable in all circumstances, ongoing fees might apply & your credit rating may be affected.
For free & impartial money advice you can visit MoneyHelper. We work with The Debt Advice Service who provide information about your options. This isn't a full fact-find, some debt solutions may not be suitable in all circumstances, ongoing fees might apply & your credit rating may be affected.
Featured in...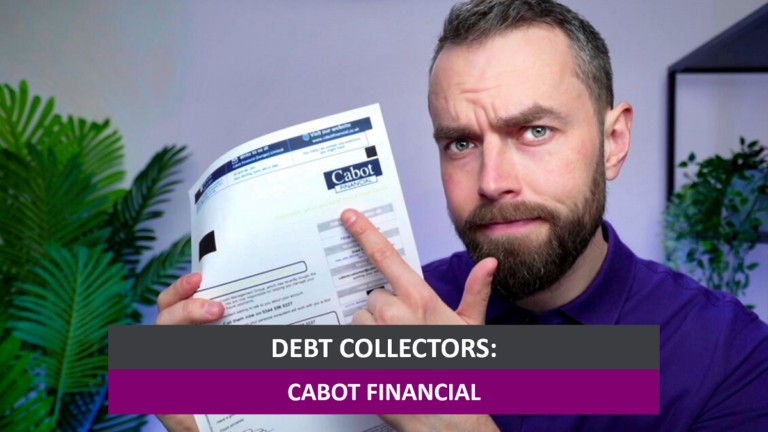 Has a letter from Cabot Financial Debt Collectors landed on your doorstep? Are you feeling unsure and have questions about this debt? Don't worry; this guide is here to help. 
Every month, over 170,000 people visit our website for advice on situations just like yours. We understand it can be confusing, and you might be asking yourself: where has this debt come from? Should I pay it? Is this even real? What if I can't afford to pay? 
In this article, we'll help you understand:
 Who Cabot Financial Debt Collectors are and what they do.
 How you can confirm if the debt is yours.
 The steps to take if Cabot Financial Debt Collectors contact you.
 Possible ways to pay or even write off your debt.
 What you can do if you are unable to afford the payment.
Our team has personal experience with debt collectors, so we know how troubling it can be. But remember, you're not alone in this.
Ready to learn more about how to handle this situation? Let's get started!
Why Is Cabot Credit Management Group Contacting Me?
Use Credit Reference Agencies
Send a prove the Debt Letter
How Should I Reply to Cabot Debt Collectors?
What Can I Do If Cabot Financial Prove My Debt?
How Can I Pay Cabot Financial Debt Collectors?
What do I do if Cabot Financial tries to collect a debt that I don't owe?
If you think that Cabot Financial is trying to collect a debt that you don't owe, I recommend getting some advice on disputing a debt in your specific circumstances. I have linked some debt charities above and at the bottom of this page that will be able to give you free and specific advice on dealing with this situation.
You may need to contact Cabot Financial and explain your reasoning as to why you don't owe them the money they claim. I have some free sample letter templates that you can use to help you get your point across.
From my experience, there are a couple of reasons why you won't owe a debt that come up time and time again.
It's too old: unsecured debts become statute-barred 6 years after you last made payment or wrote to your creditor about it (5 years in Scotland). After this window, there is no legal avenue for your creditors to pursue to collect it.
Wrong person: debt might be taken out illegally in your name without you knowing. A debt collection company must prove that you owe the debt before you are forced to pay.
Wrong address: everyone has forgotten to update their contact details after moving house at least once! If you think that the debt collection agency has sent their communications to the wrong address, tell them!
Are there any Cabot Financial Scams?
Does Cabot Financial Take You to Court?
Can Cabot Financial send bailiffs?
What If I Can't Afford to Pay?
Individual Voluntary Arrangement (IVA)
Trust Deed
Debt Relief Order (DRO)
Bankruptcy
Sequestration
Is There a Way to Write Off My Cabot Financial Account Balance?
IVA – this method can wipe as much as 90% of the debt owed
DRO – this can wipe 100% of the debt 
Settlement offer – this will not save you thousands like the others can, but it can save around 10% of what you owe.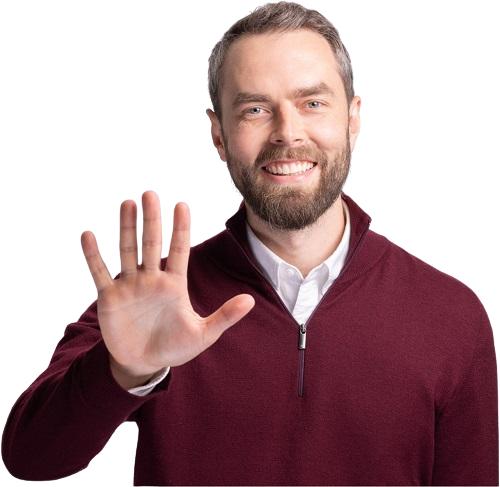 Could you write off some Cabot Financial debt?
Affordable repayments
Reduce Pressure from people you owe
One simple monthly payment
Get started
How Can I Stop Cabot Financial From Calling Me?
What Can I do about Cabot Harassment?
Calling at unreasonable times, such as very early in the morning or late at night.
Calling your workplace or speaking to anyone other than you (or anyone you've given permission to speak to) about your debt.
Threaten you with violence or harm
Use obscene or profane language
Call you repeatedly
Cabot Financial Debt Collection Contact Details
Keep Up To Date With Your Debts
It's easy to lose track of debts, especially since the debt collection industry isn't exactly transparent.
One important thing to look out for is your debts being passed to other collectors.
Sometimes, a debt collector will deem a particular debt not worth chasing, and they may sell the debt to another agency. It's surprisingly common.
The story above is a great example where PRA Group Inc. decided a debt was no longer worth their time, so they sold it to Moorcroft Debt Recovery.
Two of the biggest names in the industry are Lowell UK and Cabot Finance, so they're the ones you are most likely to see if it does happen to you.
I'd suggest you keep a keen eye out in your post and email for any indication that your debt has been transferred.
It's easy to miss, especially if you've been used to seeing messages from one specific collector. 
Cabot Financial FAQs
Who owns Cabot Financial?
Cabot Financial is registered in England and Wales and a part of Credit Management Group Limited but owned by Encore Capital Group, the largest debt buyer in the USA. They are connected to similar companies like Wescot and Orbit and Marlin Limited based at Marlin House, 16-22, Grafton Road, Worthing, West Sussex, BN11 1QP.
Is Cabot a debt management agency?
No. Cabot are not a debt management agency. They are a debt collection agency registered with the FCA meaning they are legally allowed to chase you for debt owed.Ye
Are Cabot Financial regulated by the FCA?
Cabot Financial Limited is regulated by the Financial Conduct Authority (FCA). Its FCA registration number is 743525. This debt collection agency is also a member of the Credit Services Association.
What happens if I ignore Cabot?
If you continue to ignore attempts of contact from Cabot financial then your debt situation may be escalated to a court and a county court judgement.
What happens if I ignore a legal letter from Cabot Financial?
If Cabot Financial decide to take you to court, they will send you a letter and you should also receive a notification about the court date to attend. If you do not attend the hearing, you will not be able to defend yourself – such as showing you asked for proof of the debt and they never replied – and thus, Cabot Financial could win a court order that forces the people they are chasing to pay.
Are Cabot Financial bailiffs?
Cabot Credit Management is not a team of bailiffs. Debt collection companies can only pay bailiffs to come to your home if you ignore a court order that makes you pay. If you do not pay, they may use bailiffs, request a charging order if you own property, or they may request to get your salary before it comes into your bank account.
Can Cabot Financial come to your home?
Cabot Financial staff could come to your door and ask to talk about the money owed and if you can agree on a repayment plan. But no Cabot Financial or any other debt collection agency has a right to be on your property or inside your home. You can always discuss a payment plan through writing or over the phone. Cabot Financial staff must leave if you request them to do so because they are not a bailiff company with a court order.
Do Cabot accept settlement offers?
Yes. If you cannot afford to pay the entirety of the sum owed to cabot you may ask them if they would accept a settlement offer. Chances are is that they bought the debt at a fraction of the price so they may accept settlement but it would stay on your credit history.
Will a Cabot Financial balance ever be too old to collect?
Yes. The money you owe to Cabot Financial becomes too old for collection when it has never received a county court order and it is at least six years old.
How can I contact Cabot Financial?
You should email or call Cabot Financial Debt Collection to discuss any matters relating to your debt account unless you are sending a prove the debt letter, contact preference request or a statute-barred letter. Their phone number is 0344 556 0263. It is much easier for 'customers' to contact Cabot Financial compared to other debt collection groups. People needing to write to them should address letters to 1 Kings Hill Avenue, Kings Hill, West Malling, Kent, ME19 4UA.
How do I make a Cabot Financial payment?
You can make a payment to Cabot Financial using their online portal. Their accepted payments: bank transfer, debit card, online banking, PayPoint cheque, standing order, direct debit, credit card, online banking, credit cards and much more.
What Debt Collection Company Support Is Available?
You can get free debt advice and help from UK charities like Step Change UK and National Debtline. Fight back against Cabot Financial with this free expert help!
How can I complain to Cabot Financial?
Complaint lines are open from 8 am – 5 pm Monday to Friday on 0345 849 8891* or you can email them at complaints@cabotfinancial.com *03 numbers are charged at a local rate from landlines and mobiles.
Are you struggling with unaffordable debt?
Affordable repayments
Reduce pressure from people you owe
Lower monthly repayments
Get started
References
CONC 7.3 Treatment of customers in default or arrears (including repossessions): lenders, owners and debt collectors