What happens if I Can't Pay my Overdraft? 2022 UK Guide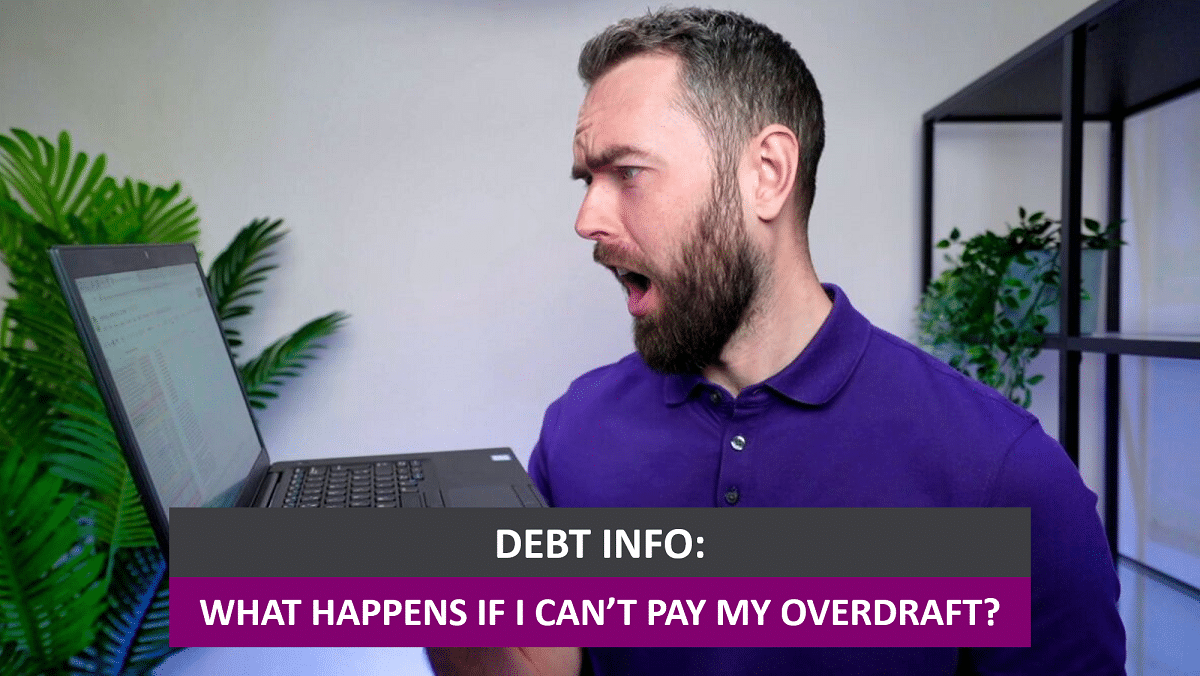 For free and impartial money advice and guidance, visit MoneyHelper, to help you make the most of your money.
What happens if I can't pay my overdraft? This is one of the most asked questions on the internet and we're here to answer it.
The laws recently changed about what banks can do when you go overdrawn. Brush up on the latest information and find out what to do when you can't pay your overdraft here.
Don't worry, here's what to do!
There are several debt solutions in the UK that can be used to improve your finances. Choosing the right way to tackle your debt could save you time and money, but the wrong one could cause even more harm.
It's always best to find out about all your options from a professional before you take action.

Fill out the 5 step form to get started.
Arranged vs unarranged overdrafts
The overdraft on your bank account can be arranged or unarranged. An arranged overdraft is when you have already agreed on an overdraft with your bank, including how big your overdraft is and the costs of using it. An unarranged overdraft is when you go overdrawn on your bank account with no pre-agreement in place.
What happens if I can't pay back my overdraft?
If you cannot pay back your overdraft, the amount you are overdrawn will continue to accrue interest and the debt will grow bigger. You'll only be asked to repay the money instantly if you don't have an arranged overdraft.
As of April 2020, the FCA does not allow banks to charge overdraft fees for using an unarranged overdraft, and they can no longer charge daily fees or late fees. Previously, banks would charge eye-watering unarranged overdraft fees which could increase the account holder's debt rapidly. But this is no longer allowed.
Banks have tried to make up for not being allowed to charge these fees. One way they have done this is by hiking up the interest rates on their overdraft facilities. Many of the big banks now charge overdraft fees up to 39.9%. So, you might not have to pay fees, but you may pay more in interest.
FCA rules also state that banks cannot charge different interest rates for unarranged or arranged overdrafts.
Are you struggling with debt?
Affordable repayments
Reduce pressure from people you owe
Stop interest and charges from soaring
Get started
Can you go to jail for not paying overdraft account?
You cannot be sent to prison for not paying an overdraft debt. In fact, you will not be sent to prison for not paying most common debts. But this is not an excuse to not pay your debts.
You can be sent to prison for not paying criminal fines, business rates, child maintenance arrears, and in extremely rare cases, you can be given a short sentence for not paying your council tax. These are all classed as priority debts.
If the bank is struggling to get any repayments from you, they could sell the debt to a debt collection agency. This company will chase you for payments and could threaten court action, which could lead to the use of bailiffs if you do not come to an arrangement to pay.
How can I get out of paying my overdraft?
The good news is there are lots of ways to get out of your overdraft debt. The best method for you will be based on personal circumstances. It is highly recommended to receive free debt advice from a debt charity. These advisors will assess your situation and recommend debt solutions or strategies that can help you pay off your overdraft.
Some of the strategies that could help you pay off your overdraft more affordably are:
#1: Take out a 0% interest credit card
You might want to consider taking out a 0% interest credit card and using the money to clear your overdraft. This will allow you to repay the capital owed without paying further interest. However, you should be aware of when the credit card 0% rate ends and what the interest rate charges switches to after this initial period.
This method can be effective to save money due to the higher interest rates now charged on overdrafts.
#2: Take out a personal loan
For the same reasons as above, you could also consider taking out a personal loan that has a lower interest rate than what is charged on your overdraft. By taking out the loan and using the money to clear the overdraft debt, you'll now have a new debt with lower interest to save money.
#3: Improve your budgeting
The options above both require a new credit application and credit score check. This could be problematic if you have arrears. If you think you'll be rejected for more credit, you could instead try to pay off the overdraft by managing your money better.
Create a monthly budget and look for ways to save money and contribute more to overdraft repayments. Over time, you might be able to clear the overdraft arrears by simply budgeting smarter.
Feeling like Chandler?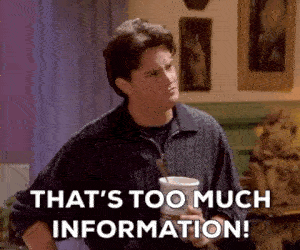 Is all this information starting to feel overwhelming? Don't panic! There's plenty of help available. You can get started below.
What happens if I can't pay my overdraft? (Quick recap)
If you do not pay back an unauthorised overdraft then the money owed will continue to accrue interest. But banks are no longer allowed to charge expensive unarranged overdraft fees, daily fees or late fees. As a result, you may be paying a higher interest rate.
If you are unable to make payments, the bank could sell your debt to a debt collection company. They will chase you for payment and could try to get a CCJ issued that forces you to pay.
Discover more about overdraft debts today!
Discover more ways to get out of an overdraft debt quickly here at MoneyNerd. Start by reading this guide which runs through more options. All our content is made to help you and remains completely free!
Are you struggling with debt?
Affordable repayments
Reduce pressure from people you owe
Stop interest and charges from soaring
Get started