CARS Debt (Creditlink Account Recovery Solutions) Should You Pay?
For free and impartial money advice and guidance, visit MoneyHelper, to help you make the most of your money.
When you receive a debt letter from Cars Debt Collection, you might be filled with fear, anxiety and worry. Avoid sleepless nights and stress by dealing with Cars Debt Collection debt letters with our help.
We are here to walk you through Cars Debt Collection FAQs and the debt collection process.
It's not your fault. Complaints to the Financial Ombudsman have risen this year from 830 to 2,006, so it's safe to say that you're not alone.
Deal with your debt today and feel amazing tomorrow.
Don't worry, here's what to do!
You could get rid of CARS Debt Collection by writing off some of your debt.
There's several debt solutions in the UK, choosing the right one can take years off your debt, but the wrong one can be expensive and drawn-out.
Fill out the 5 step form to get started.
Who Is CARS Debt Collection?
Creditlink Account Recovery Solutions, better known as Cars Debt Collection, is a UK business that makes a profit by chasing debt. They do this for other companies and make a profit on recovering the payments. The business is fully recognised and a legitimate outfit within the UK debt collection industry. Even if you don't agree with what they say you owe, they are not a scam business.
Who Are CARS Debt Collection's Clients?
If Cars Debt Collection collect debt for other businesses, what are these businesses? Unlike some debt collection agencies, they do not specialise in a specific industry. Their clients could come from a range of backgrounds, but there is evidence to suggest they work for household utility suppliers:
"I'm absolutely furious to receive a letter from this crowd telling me to pay an outstanding balance of £33 within 7 days […] It's a long boring saga but I cancelled my broadband with Pipex/TalkTalk back in August. Only their left hand didn't know what their right hand was doing, and they continued to bill me."
[Money Saving Expert]
Cars Debt Collection could be working for other internet providers as well.
Are you struggling with debt?
Affordable repayments
Reduce pressure from people you owe
Stop interest and charges from soaring
Get started
Intimidating CARS Debt Collection Letters
Have you received a letter from this debt collector? I'll buy it off you for £5
You will learn about your Cars Debt Collection debt through one of their letters. These letters are written in a manner to scare you and make you take immediate action. Even if you know about the debt, you don't have to pay straight away. We have a little trick for you later that puts the onus back on Cars Debt Collection and can buy you time.
Feeling like Chandler?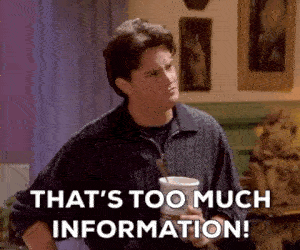 Is all this information starting to feel overwhelming? Don't panic! There's plenty of help available. You can get started below.
Can I Ignore a CARS Debt Collection Letter?
You should not ignore a letter. Lots of debtors ignore Cars Debt Collection because they think it is a scam or because they don't have the money to pay. This is not a smart move because Cars Debt Collection can take the debt to court if they are willing. Instead, it is better to follow our advice in this Cars Debt Collection guide.
How Can I Stop CARS Debt Collection Calls and Texts?
Get in touch. As well as scary debt letters, Cars Debt Collection could continue to keep in touch and apply pressure by calling you. But this might not be one call per week, it could be daily or more than once each day. Cars Debt Collection is not allowed to harass you for payment. To counter their calls, you should inform Cars Debt Collection of the times you are available to speak. If they don't keep to these preferences, they might be committing harassment again.
We will soon tell you where you should complain to in this situation.
Will CARS Debt Collection Come to My Home?
Long story short, no. Once a debt has gone to court, the judge may ask you to pay. If you don't keep to repayments, Cars Debt Collection are then allowed to ask a bailiff to visit your property and repossess items if needed. This doesn't have to happen, but even if it does, it is never Cars Debt Collection that come to your home. Only a qualified law enforcement agent can do so.
Think of Cars Debt Collection as administrators who chase debt but cannot really act without the services of others.
Ask CARS Debt Collection to Prove the Debt!
Your first move when dealing with Cars Debt Collection is to ask for them to prove you owe the debt. This is critical because if they cannot supply good proof then there won't be an obligation for you to pay.
Asking for proof of your debt has never been easier, thanks to the letter template available at MoneyNerd.
Use our template to request proof – it might get you out of paying!
The Secret Way You Don't Have to Pay!
Cars Debt Collection debts might not have to be paid if they fall within the statute barred category. A statute barred debt is a debt that is six years or older and ticks a few other boxes. These debts do not have to be paid because they cannot go to court.
Because the courts are so busy, they do not want to deal with a backlog of older debts. And as a result, Cars Debt Collection cannot make your debt legally enforceable. That means no bailiffs!
Does that mean your debt is wiped away? No, it doesn't. It simply means that you can never be forced to pay the debt. The debt still exists.
If your debt is statute barred, don't send a prove the debt letter but send a statute barred letter as well. This should notify Cars Debt Collection of the debt's status and they won't be allowed to keep asking for the money.
Learn Your CARS Debt Collection Solutions
If your debt is not statute barred and Cars Debt Collection have supplied proof you owe it, the last option is to find an affordable debt solution.
The easiest is to use Cars Debt Collection repayment plans and find an affordable way that allows you to continue living normally and use any disposable income to pay off the debt in stages. This will need to be discussed with Cars Debt Collection, but UK debt charities can help.
But the easiest isn't always the best debt solution. Those with multiple debts could benefit from using another debt solution like an IVA. An IVA could help you become debt free over time and you might only pay back around 10% of the money you owe.
Further Help with CARS Debt Collection
For further help dealing with Cars Debt Collection, you will be able to get advice from Step Change, Citizens Advice, National Debtline and other great organisations.
To complain about Cars Debt Collection, make your complaint directly with them at first and then take it to the Financial Ombudsman if needed.
Are you struggling with debt?
Affordable repayments
Reduce pressure from people you owe
Stop interest and charges from soaring
Get started