CCI Credit Management Debt – Should You Pay? 2022
For free and impartial money advice and guidance, visit MoneyHelper, to help you make the most of your money.
CCI Credit Management Debt Collection is an international debt collection agency, and they're shooting off debt notifications via text, email and letters.
If you have a CCI Credit Management debt letter and are worried about what happens next, pop on the kettle, sit back and read our friendly guide.
We discuss all the different ways to react to your CCI Credit Management debt letter and how to respond best. Whatever you do, do not ignore CCI Credit Management Ltd.
Beating Debt Collectors
There are several ways to deal with CCI Credit Management and improve your finances.
Choosing the right way to tackle your debt could save you time and money, but the wrong one could cause even more harm.
It's always best to find out about all your options from a professional before you take action.
Fill out the 5 step form to get started.
Who Are CCI Credit Management Ltd?
CCI Credit Management is an international debt collection agency working across borders. They have been operating in the UK for over three decades and are regulated by the Financial Conduct Authority, making them a legal debt collection agency.
What Debts Do CCI Credit Management Chase?
CCI Credit Management collect different types of debt, including:
High-worth debts
Education debt
Commercial debt
Insurance debts
Healthcare debts
Sometimes, the type of debt they chase can fall into multiple categories. The following forum user explains how CCI Credit Management is chasing their friend for an international healthcare debt:
"A person I know has received a threat letter from CCI Credit Management over an alleged debt that arose from being treated in a hospital as an Overseas Visitor. […] The company has given them 3 days to pay up or they would be reported to home office and allegedly arrested at the next border crossing attempt."
[Money Savings Expert Internet Forum]
Whether you have a healthcare debt or another debt with this company, our guide can help!
Are you struggling with debt?
Affordable repayments
Reduce pressure from people you owe
Stop interest and charges from soaring
Get started
Receiving a CCI Credit Management Debt Call or Email
Debt collection agencies have a tough job tracking down the people that owe the money. Some use a scattergun technique, which means people with similar names or the same past addresses receive debt communications.
Another technique that some agencies use is phishing. They will make contact with people they believe are the real debtor to gather more data and work out if they are the person they need to ask to pay.
CCI Credit Management Ltd has been known to carry out phishing techniques via text messages and emails. Just as this forum user indicates with a sample from an email she received:
"Please contact CCI Credit Management Ltd as a matter of urgency in relation to the above account. We regret that due to data protection regulations we are unable to provide you with specific details at this stage."
[Money Savings Expert Internet Forum]
They go on to ask for details about the recipient. When CCI Credit Management debt collection agents use these tactics, you do not have to respond.
You should only respond to request for payment in writing.
CCI Credit Management Complaints
The use of these techniques and other events have caused many people to complain about CCI Credit Management. If you browse any of the forums on UK money sites, you will uncover an array of negative reviews and complaints.
If you want to complain about CCI Credit Management, it may be best to do it through the FCA.
Receiving a CCI Credit Management Debt Letter
Receiving a CCI Credit Management debt letter is a different ball game to receiving a phishing email or text. These letters must be acted on or you could face legal cases and even enforcement agents turning up at your door.
The debt letter sent by CCI Credit Management is known within the debt collection industry as a Letter Before Action, or simply an LBA.
The letter requests payment by a certain date, often in an aggressive or threatening tone, or indicates that CCI Credit Management and their client will take you to the courts to enforce the debt legally.
Will CCI Credit Management Debt Agents Visit My Home?
The CCI Credit Management Debt Collection website does indicate that they will visit debtors' homes, however there is no guarantee that they will send their field agents to your home. If they do come to your door, you do not need to open the door or let them inside.
Even with a court order for the debt, workers for CCI Credit Management are not enforcement agents and cannot request entry.
Can CCI Credit Management Ltd take My Possessions?
CCI Credit Management can go to the courts and get a court order on active debts. This order will then permit an enforcement agent to come to your home and request payment. If a payment plan is not offered or agreed, the enforcement agent can then remove goods to the value of the debt.
Your goods would be sold at an auction if payment is not received soon after. But the crucial aspect to bear in mind that in any situation, it is never CCI Credit Management employees that take your goods. Only law enforcement agents can be granted this permission.
If these bailiffs turn up at your door, use our advice to deal with them in the correct way.
Feeling like Chandler?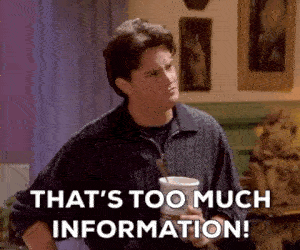 Is all this information starting to feel overwhelming? Don't panic! There's plenty of help available. You can get started below.
Do I Need to Pay CCI Credit Management Debt Today?
The thought of having to go to court or having enforcement agents banging on your door can be scary and cause severe mental health problems. When an LBA is threatening, it might feel easier just to pay (if you can afford it) and get rid of them.
But acting on an LBA does not always mean paying. There are things you can do to exercise your rights and buy time. Sometimes you can avoid paying your CCI Credit Management debt altogether.
Can I Stop CCI Credit Management Debt Agents from Contacting Me?
You cannot block all communications from CCI Credit Management. They require some way to contact you so they can ask for payments or discuss any further details with you, such as a payment plan if necessary.
But you can request that CCI Credit Management only call at certain times, such as not during your working hours or not after a certain time in the evening. Not respecting your preferences or repeatedly calling could be classed as harassment and you could report them to the FCA for their actions.
Is Your CCI Credit Management Debt Statute Barred?
There is one way of dealing with CCI Credit Management debt letters that will guarantee you don't have to pay anything. This is if your debt is too old to be enforced by the courts, known professionally as statute barred debt within the Limitation Act.
Statute barred debt cannot be taken to court because the courts are too busy to deal with really old debt cases. For your debt to be statute barred, the debt must have never received a court order before, and:
Be six years old or longer
You cannot have paid part of the debt in the last six years
You cannot have acknowledged the debt in the last six years
Tell CCI Credit Management Your Debt Is Unenforceable
To be sure that your debt is statute barred, you can solicit help from a debt charity or other financial professional. Once you are sure that your CCI Credit Management debt is statute barred, you should send them a statute barred notification letter.
These letters are already written ready for you to add your personal details. Find excellent templates online ready for use!
Not Statute Barred? Send a Prove the Debt Letter Instead
If your debt is not statute barred, you can request CCI Credit Management to prove that you owe the money. Only request this proof if they have not already supplied it to you. Without proof, CCI Credit Management will have difficulty getting a court order for the debt.
What Counts as Proof?
Proof of the debt should be an agreement between you and the creditor, such as a loans agreement, lease agreement or some other form of contract.
How to Write a CCI Management Prove the Debt Letter
Your prove the debt letter should include:
Your name and/or a debt reference number
Request for proof
A statement saying without proof future letters are harassment
You will report them to the FCA if they break regulations
Never sign the letter
An easier option is to use a prove the debt letter template and add your personal details. Just like statute barred templates, forums and debt websites usually have excellent prove the debt templates as well.
CCI Credit Management Didn't Provide Proof
If CCI Credit Management responded to your request for proof without suitable documentation, their communication can be classed as harassment. You should keep their letter and report them to the FCA.
There is no need to reply, but you will need to gather evidence of what happened in case they take you to court.
Debt Proven but Can't Afford to Pay Your CCI Management Debt?
Not everyone has the fortune to be able to pay their debts off at once. You might not be able to pay the full amount requested because:
It is a significant amount
You are unemployed
You don't earn enough
You have other debts
In all of these cases, there is still a way to solve your CCI Credit Management debt. This debt collection agency is open to agreeing payment plans and even have a customer portal to accept regular payments on their site.
You can agree a payment plan with CCI Credit Management. Make a payment each month and clear your debt in time.
Top Tips for Making a CCI Credit Management Payment Plan
If you want to use a payment plan to clear your CCI Credit Management debt, here are some top tips:
Work out your disposable income
Never agree to pay more
Contact CCI Credit Management if your situation changes
Consider paying more if you get employment or a raise to pay the debt off quicker
Alternative CCI Credit Management Debt Solution Options
But the best debt solution for tackling CCI Credit Management debt may be another method. In fact, there is no best option because debt solutions are very specific to personal financial situations. Here are some other debt solutions you could consider:
#1: An IVA
If you have multiple debts and are struggling to pay, you could enter into an IVA with all of your creditors. This is an agreement made by a third party which lasts for five years. During this time, you will make monthly repayments of a minimum of £100, possibly much more.
After the five–year timeframe ends, all of the debts under the IVA are wiped away. You won't owe any more money to any creditor, including CCI Credit Management Debt Collection after the period ends. This means you could save thousands of pounds by choosing an IVA.
#2: Debt Consolidation Loans
Debt consolidation loans are a way to pay off all your existing debt by rolling them all into one place with a lower rate of interest. The same is often done with credit card debt by taking out another credit card with lower interest and doing a balance transfer.
#3: Bankruptcy
Declaring yourself bankrupt has a stigma attached to it. However, bankruptcy can be the most sensible option for debtors who have a lot of debt they cannot manage. Find out more about bankruptcy and see if it right for you.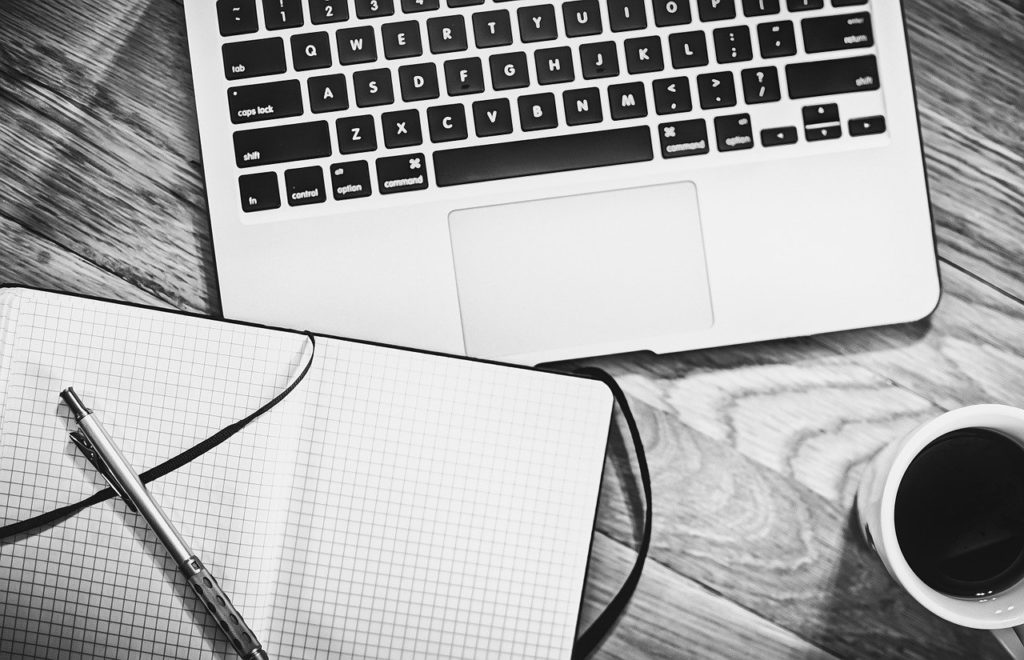 Get Further Help Dealing with CCI Credit Management Ltd
With so many different debt solutions on the table, how do you know which one to pick? Well, the best way to answer that question is by researching each one and getting advice. Most people in debt do not want to pay for professional financial advice – but there is a free alternative!
UK debt charities are on hand to offer their knowledge and support when dealing with CCI Credit Management debt. They have the know-how and expertise to point you in the right direction and even speak with CCI Credit Management on your behalf. Consider contacting Step Change UK, Citizens Advice, National Debtline and other debt charities for their free support.
Are you struggling with debt?
Affordable repayments
Reduce pressure from people you owe
Stop interest and charges from soaring
Get started