CCS Collect Debt (CCSCollect) Should You Pay? 2022 Guide
For free and impartial money advice and guidance, visit MoneyHelper, to help you make the most of your money.
Every year, CCS write to UK residents to tell them they owe money and must pay or face legal action.

In this guide, I will show you step by step how to deal with them.
I'll give you tips and tricks on how to avoid being taken to court, the debt solutions that can make paying the back cheaper – and possibly even write off the debt altogether!
It's not your fault. Complaints to the Financial Ombudsman have risen this year from 830 to 2,006, so it's safe to say that you're not alone.
Deal with your debt today and feel amazing tomorrow.
Don't worry, here's what to do!
You could get rid of CCS Debt Collectors by writing off some of your debt.
There's several debt solutions in the UK, choosing the right one can take years off your debt, but the wrong one can be expensive and drawn-out.
Fill out the 5 step form to get started.
Who are CCS Collect?
Commercial Collection Services Ltd, also known as CCS Collect Debt Collectors, is a UK debt collection agency that began operation in 1975. The company is registered in England and has its headquarters in Surrey. They work for a range of different clients to recover unpaid debts of all sizes.
They work with both commercial and consumer debt, which means that they understand how to work with different clients and reach the desired outcome in the best way possible.
Some of their noteworthy clients include water companies, debts to the NHS Business Services Authority (NHSBSA), Student Loans debts, major credit card providers, Vodafone and local authorities chasing council tax arrears and parking fines.
Are you struggling with debt?
Affordable repayments
Reduce pressure from people you owe
Stop interest and charges from soaring
Get started
Are CCS Collect legitimate?
Yes CSS Collect are a legitimate company and you shouldn't ignore them if they contact you. Established in 1975 their agency is based in Thornton Heath in south London and is fully UK regulated.
They are authorised and regulated by the Financial Conduct Authority (FCA) and are a founding member of the Credit Services Association too. Their account and membership numbers are visible on their website.
Whilst these do make CCS Collect being a legitimate debt collection agency, it is essential to remember that you should always wait before making any requested payments as you might not have to pay your debts.
Do HMRC Use CCS Collect?
Yes, CCS collects for HMRC for things like overpayments on tax credits and self-assessment debt. If you have a debt with HM Revenue and Customs, you might be contacted by CCS Collect. CCS also collects for companies like Sky, BT, British Gass, First Utility and NPower.
Does CCS Collect Buy Debt?
CCS Collect do not buy debt from other lenders. They work for their clients, attempting to recover both commercial and consumer debt.
They will contact you and ask them to make a payment. This will usually be through a letter, although you may also find that they make contact via email or telephone.
Have you received a letter from this debt collector? I'll buy it off you for £5
They are usually open to setting up a repayment plan and work with you to ensure that the full balance is paid, as soon as possible.
Feeling like Chandler?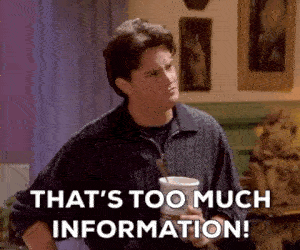 Is all this information starting to feel overwhelming? Don't panic! There's plenty of help available. You can get started below.
Who do CCS Collect work for?
These are the types of companies that use CCS Collect:
Council tax arrears
Benefits overpayments
Parking fines
Loans companies
Credit card companies
Mobile phone companies
Water companies
Utility companies
Why are CCS Collect Debt Recovery contacting me?
CCS Collect is contacting you because one of their clients believes you owe them money. CCS Collect does not own the debt; they are simply chasing you on behalf of their own client.
Being chased by them is not nice:
"CCS Collect causing me sleepless nights!"
Reported by Rdog13
If you do not respond to the CCS Collect Debt Collectors letter, they will send more and might start legal proceedings. If you are scared by their threats, not replying can make things worse.
But replying with our top tip will prevent them from starting legal action and it could get you out of having to pay at all.
Read on to find out what you need to do!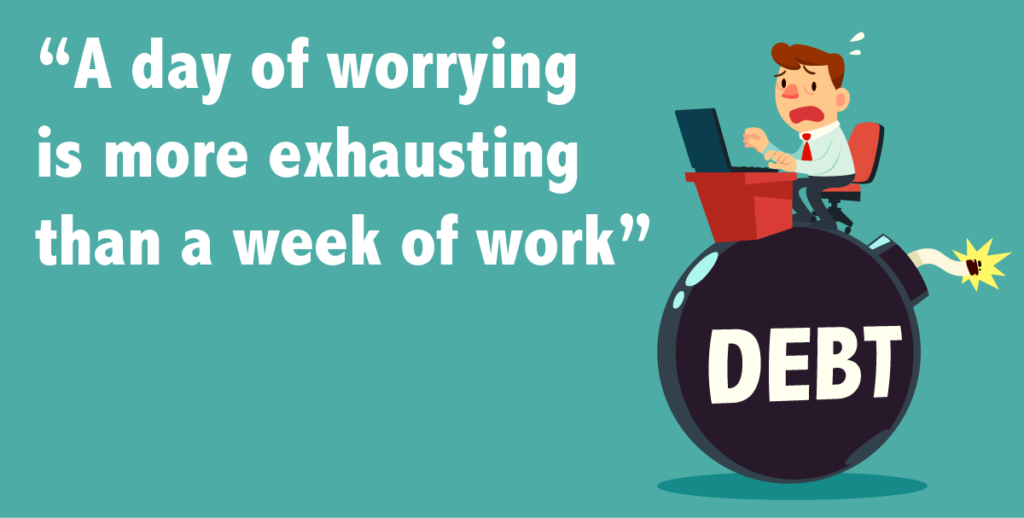 What Can Debt Collection Agencies Do?
Debt collection agencies like CSS Collect can chase you for the debt with calls and letters but they are not allowed to harass you while doing this. They also can't use confusing terms and mislead or lie to you.
They may say things like this:
"Despite previous correspondence, your account remains unpaid. Our client has instructed us to recover the full amount you owe. We are now making arrangements for one of our collectors to visit you at home."
Reported by poshs6gal
They are not allowed to come inside your house. This is 100% illegal. Only bailiffs can do this and that can only be arranged after they win a court case!
If you do not pay, the only option left is for them to take legal action or stop chasing you. A judge will then decide if you owe them money and may ask you to pay.
If you do not pay the debt when a judge asks, CCS Collect can go back to the judge and ask for permission to employ bailiffs to visit you on their behalf.
Can CCS Collect Send field agents?
Yes. CCS Collect Debt Collectors may threaten you by saying they will send field agents to your home, especially if you do not respond to calls or letters. They are welcome to knock on your door and ask to discuss the debt, but you have no legal obligation to answer the door, speak to them or let them inside.
Even if they win a court case, they still never have this right. You can call the police if they do not leave your property when asked.
Can CCS Collect Workers Take my Possessions?
Absolutely not. The only time you might have your possessions taken from you is if you ignore a County Court Judgement asking you to pay. In this scenario, CCS Collect could then employ bailiffs to come around and repossess items to the same value of your debt.
Read our friendly page here to understand your rights when dealing with bailiffs!
Can I Forget About CCS Collect?
We get that you will want to throw the CCS Collect Debt Collectors letter in the trash and never have to think about them again. But the truth is, non-payment will only make things worse.
If you forget about your CCS letter or ignore it because you know there is a mistake then you might end up in front of a judge regardless.
And don't ignore CCS Collect if you cannot pay the debt. There are lots of ways around not being able to pay back in full.
Can I Prevent CCS Collect Debt Collectors from Calling Me?
CCS Collect Debt Collectors are legally allowed to send you certain letters. However, you can request they do not call you ever – or at certain times of the day.
Figures from complaints service Resolver show that gripes about debt collection practices at big firms and government bodies have more than doubled over the past year, rising from 830 to 2,006.
If your debt collectors do not respect your contact preferences, you could make a complaint to the Financial Ombudsman Service.
Make Those CCS Collect Debt Collectors Work!
So, how do you reply to a debt letter you want to bury in the sand?
You must ask CCS Collect to prove you owe the debt. Most of the time, CCS will not supply the proof in the initial letter requesting that you pay. But you do not legally have to pay anything if they fail to provide evidence.
You should write to them and ask for this proof. You can make this easy by using our own letter template.
You should do this in any situation except one. If you think your debt is six years old or more, it might be legally unenforceable and you will never have to pay.
In this instance, you should use our Statute Barred letter guide instead.
But most people should use the prove the debt letter to make them work, buy yourself time and get out of paying if they don't supply proof.
If they take legal action after ignoring your request, you should inform the judge that you asked CCS Collect Debt Collectors for proof (keep a copy of the letter) and they may side with you even if you owe the money.
If CCS Collect Provide Proof of the Debt…
If CCS Collect reply to your letter with proof that you do owe the debt, such as a:
Signed utility contract
Student loans contract
Summary from HMRC
You will have to pay.
CCS Collect Debt Collectors advertise that they will help people get out of debt gradually with payment plans that last for many months, or in some cases, years. These can be arranged directly with CCS Collect by discussing it with their workers.
Always get debt advice before calling and calculate a budget to know 100% accurately what you can commit to.
Never feel pressured into agreeing to pay more as this could create other debts and bigger money problems.
And last but not least, you might save money using other debt solutions or by acquiring the services of a debt management company.
I Can't Afford to Pay CCS Anything
If you are on a low income or state benefits, you might not have any disposable income at the end of each month to pay off CCS Collect Debt Collectors.
As more people live from paycheque to paycheque, you certainly are not alone in this!
If you cannot pay any of your debts, you might want to consider some of these options:
Debt Relief Order – an order to stop CCS Collect Debt Collectors from contacting you for 12 months. If you do not improve your financial situation at the end of this year, all your CCS and other debts can be written off.
Bankruptcy – the most sensible option in some cases. You can learn more about bankruptcy on our dedicated bankruptcy page!
Ways to Write Off CCS Collect Debts
A Debt Relief Order is not the only way to write off your debt. You might qualify to write off as much as 80% of your debts by using an Individual Voluntary Arrangement (IVA).
This is like a debt management plan but is has legal weight and lasts for six years to cover multiple debts through one bigger payment. At the end of the repayment period, any money you have yet to repay is written off.
CCS Collect Debt Collectors will need to agree to the legally binding plan.
Visit our IVA page to learn more!
How to Make a Settlement Offer
You can write off a small portion of the amount you owe to CCS Collect Debt Collectors by making a settlement offer.
This is an offer to pay most of the debt, typically 80-90% of how much money you owe, on the condition that CCS Collect will wipe off all the remaining debt you owe.
If you have a significant debt this could mean wiping off hundreds of pounds. The decision may need to be made by the company you owe, rather than CCS Collect.
A mediation service may be recommended for this as they could help you secure a better deal. But note, any debt written off will be visible on your credit score. Read this guide on partial payments and 'full and final settlements'
I'm Scared to Call CCS Debt Collection
You might feel scared and nervous about calling CCS Debt Collectors. This is normal because you feel as though you are giving up some of the power, or simply because negotiating is not your forte.
If you do feel too anxious to call, you can ask debt charities in the UK to contact them for you. Or you could use paid services that claim to secure you excellent terms.
How do I complain about CCS Collect?
If you have experienced harassment, unfair pressuring, CCS pretending to be bailiffs and any other aggressive behaviours from CCS Collect workers, you should make a complaint.
The body to direct your complaint to is the Financial Ombudsman Service. However, you should first complain directly to CCS Collect. You can get support making a complaint by contacting a debt advice charity first.
Contact CCS Collect
Business Trading Name: Commercial Collection Services Limited,
Other Names: Commercial Collection Services Limited, CCS
Website: www.ccscollect.co.uk/
Phone number: 020 8665 4929
Email address: [email protected]
Office address:
CCS Collect Debt Collectors 797 London Road, Thornton Heath, Surrey CR7 6YY
&
CCS Collect Debt Collectors Norfolk House, Wellesley Road, Croydon, Surrey, CR0 1GR
CCS Debt Collection Agency FAQs
What are CCS?
CCS Collect is a debt collection agency. They will collect payment for any outstanding bill or loan payment on behalf of another company in which you have been a customer for.
Who owns CCS Collect?
CCS Collect Debt Collectors is owned by the company 'Commercial Collection Services Limited'. Company number 2326104. It has 14 offices which can be found on Companies House.
Are CCS Collect financially regulated?
Yes, CCS Collect is authorised and regulated by the Financial Conduct Authority. Their FCA register reference is 703390. They are also founding members of the Credit Services Association.
What happens if you ignore CCS?
It may depend on the amount you owe and what the CCS debt collectors are willing to do. Realistically, they can take you to court and get you to pay with a CCJ.
Is it likely that CCS Collect will take me to court?
CCS Collect will take debtors to court on behalf of their clients if the debt is worth chasing. Most of the time, they will take you to court.
Can I be put in jail for debt?
No, you will not be put in jail if you do not pay your debts. However, you can lose your valuables and even your home in some rare situations. The courts can even take money from your salary as a last resort.
What will happen if I ignore a County Court Judgement (CCJ)?
If you ignore a court order from a judge. CCS Collect can then take action by asking the courts to use bailiffs to take your items and sell them at ana auction. They usually sell for less than their true worth, meaning you lose more in items than you would in cash.
Are CCS Collect bailiffs?
CCS Collect is not a bailiffs. A bailiff, more commonly known in modern times as a law enforcement officer, have special licenses to execute court orders and writ of possessions. CCS Collect Debt Collectors are more like administrators who follow the legal processes and may need the services of bailiffs in the end.
Will CCS Collect ever give up?
Debt collectors like CCS will only give up once they have used up all their options. If a debt is issued with a court order for you to pay, they will never give up. But if they have yet to secure a court order and the debt is more than six years old, you could force them to give up by sending a letter claiming the debt is Statute Barred.
Are debts ever written off?
Debts don't usually get written off but they may be if you have no disposable income to pay and you use a Debt Relief Order or apply for bankruptcy. Partially writing off some of the debt is more achievable through settlement offers and IVAs.
How do I contact CCS Collect?
Make a phone call to CCS Collect Debt Collectors on
020 8665 4929
, email them at
[email protected]
Or write to them at
Norfolk House, Wellesley Road, Croydon, Surrey, CR0 1GR.
You should not send your letters to 797 London Road, Thornton Heath, Surrey CR7 6YY
How do I pay CCS Collect?
You can pay CCS using a repayment plan and sending payments directly from your bank account. You can also pay over the phone and online. You will need your debt payment reference number to do this. Use their website (ccscollect co uk) for the most updated payment information.
Are CCS Collect a Scam?
No, while like many debt collectors, they might occasionally use underhanded techniques to collect debt, they are a legitimate company regulated by the FCA.
Free Debt Advice!
Make sure to take advantage of free debt help and charities in the UK. They can provide further information when tackling CCS Collect Debt Collectors, including mental health support, information on your rights and explaining the different debt solutions mentioned throughout this guide (and more!).
Just because you owe money or cannot afford to pay doesn't give CCS Collect the right to make your life difficult. Find the best advice dealing with all UK debt collectors by using these three organisations:
Their contact details are easy to find on their website and some offer a live website chat feature to boot.
References
CONC 7.3 Treatment of customers in default or arrears (including repossessions): lenders, owners and debt collectors
CONC 7.9 Contact with customers
Are you struggling with debt?
Affordable repayments
Reduce pressure from people you owe
Stop interest and charges from soaring
Get started