Are CCS Collect sending you letters?
Are you being hassled by CCS Collect?? re you being asked to pay debt that you can't afford or you don't owe? Are you being threatening with court action? If yes to any of these, then this guide is for you.
Who are CCS Collect?
CCS Collect, are a debt collection agency. They are based in Surrey and work with a range of different clients to ensure that their debt is collected and payments made on their debtor's accounts. They work with both commercial and consumer debt, which means that they understand how to work with different clients and reach the desired outcome the best way possible.
CCS collects for companies like the HMRC for things like overpayments on tax credits and self-assessment debt. CCS also collects for companies like Sky, BT, British Gass, First Utility and NPower.
Read what to do if you can't pay back your debt.
First, check your credit score for free [takes 1 minute]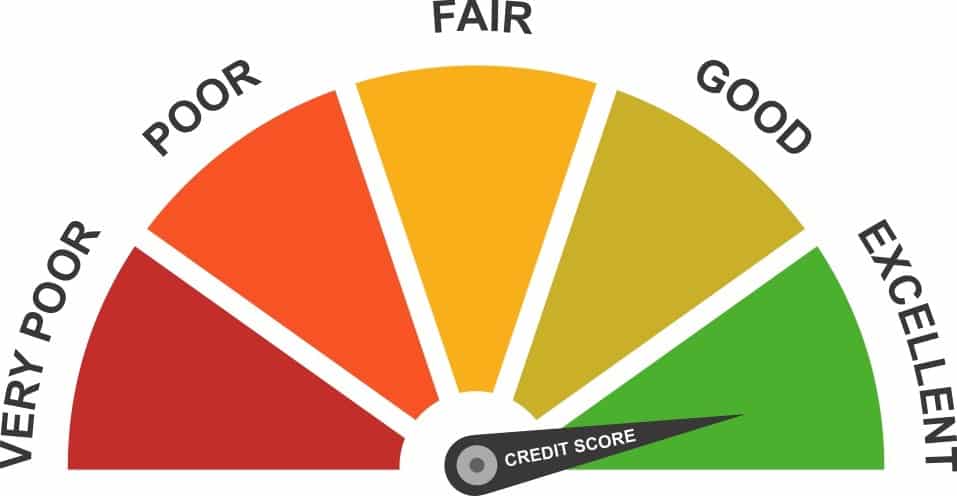 Get your credit score (for free) so you can check to see if there is anything negative that you can ask to be reversed. I recommend Experian's free credit report as this is what most lenders use. It takes 1 minute. Do this now.
Not available for everyone, but ideal if you're eligible [1 minute]
You can write off 75% of your debt with this government solution. You only qualify if your debts are over £1,700 and you owe more than one company. If you meet these criteria, then take 1 minute and check to see if you qualify on the Debt Information Service website.
Are CCS Collect legitimate?
Established in 1975, CCS Collect has spent many years working towards being a legit company that works appropriately with their clients. Their agency is based in Thornton Heath in Surrey and is fully UK based.
They authorised and regulated by the FCA and as well as this they are also a founding member of the Credit Services Association too. Whilst these things do point towards CCS Collect being a legit company, it is important to remember that you should always wait before making any requested payments as this may be in your best interests.
Does CCS Collect Buy Debt?
CCS Collect do not buy debt from other lenders, they work for their clients, attempting to recover both commercial and consumer debt.
They will contact you and ask them to make a payment. This will usually be a letter, although you may also find that they make contact via email or telephone. They will want to set up a payment plan or work with you to ensure that the full balance is paid, as soon as it can be.
Who uses CCS Collect ?
These are the types of companies that use CCS Collect:
Council tax arrears
Benefits overpayments
Parking fines
Loans companies
Credit card companies
Mobile phone companies
Water companies
Utility companies
Why are CCS Collect Debt Recovery contacting me?
CCS Collect are contacting you because they are collecting for a company who which you owe money.
Why debt collection can ruin your life
If you're being chased by debt collectors could have a devastating effect on your life, leading to emotional distress, mental illness, and even suicide.
According to the debt support trust, almost 50% of people who struggle with debt at some point consider suicide. In their report on mental health and the credit industry researchers from Brighton University concluded: "Debt clients frequently feel humiliated, disconnected and entrapped, with the process of debt collection having a clear impact on people's mental health".
"CCS Collect causing me sleepless nights!"

Reported by Rdog13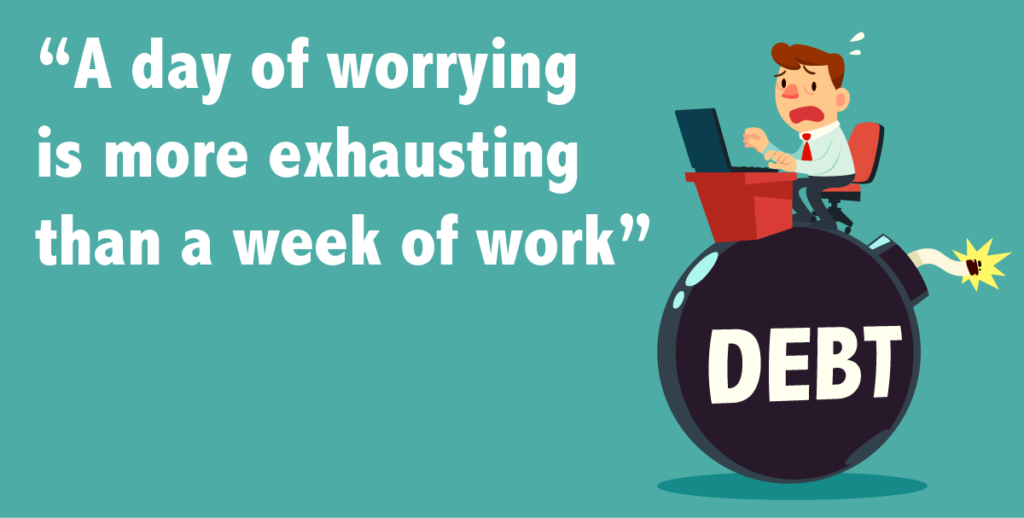 What action will CCS Collect take?
CCS Collect has no additional legal power over you than the company that they're collecting for. The law says that they can chase you to get your repayment, but they're not allowed to harass you.
In addition, the Office for Fair Trading has published a set of guidelines for the debt collection business. To summarise these, debt collectors should:
Treat you fairly and not use aggressive practices, coercion, deceit, or be oppressive, unfair, or improper
Be transparent and provide clear information that is not confusing or misleading
Be considerate towards you experiencing difficulty
Act proportionately taking into account your circumstances
CCS Collect could send someone to your home to intimidate you, however, these are just 'field agents' and as such you don't need to let them into your home and are not allowed to take any of your possessions.
What does the CCS Debt Collection process look like?
As we have covered, the first contact you're likely to have from CCS Collect is to advise you that you a owe some money to one of their clients, and the time has come for them to chase it. You can pay via the phone, or you can pay securely via the website, it really does depend on what is best for you and for your circumstances too.
A scare tactic letter from CCS Collect:

"Despite previous correspondence your account remains unpaid. Our client has instructed us to recover the full amount you owe. We are now making arrangements for one of our collectors to visit you at home."

Reported by poshs6gal
Can CCS Collect send bailiffs?
CCS Collect can send bailiffs to your house, but only if they took you to court. If the court's decision was not in your favour then bailiffs could come to your home to take some of your possessions to cover the value of debt owed.
Note, unlike debt collectors, bailiffs can enter your home.
Can CCS Collect take my home?
It's very unlikely that CCS Collect would repossess your home. For an 'unsecured' debt they would have to take you to court and the court would have to issue a charging order.
The exception would be if the money you owe is 'secured', such as a 2nd mortgage.
What is an Attachment of Earnings Order?
If you're given an attachment of earnings order, it means that they can take money directly out of your wages, before it enters your bank account.
You have to be taken to court in order to be issued an attachment of earnings order.
Can I ignore CCS Collect?
You can ignore CCS Collect however it is likely that they will take further action against you in the form of a County Court Judgement. In addition, they may send people around to your house.
Be aware, it's not always a human that's calling you, so you're not wasting their time. Debt collectors often employ automated call technology that will attempt to phone you say every half hour until you do eventually answer.
Can I stop CCS Collect from contacting me?
CCS Collect are legally obligated to send you certain letters to your registered address. You can, however, ask them not to call or text you. Just say that you only want to deal with this case in writing.
Figures from complaints service Resolver show that gripes about debt collection practices at big firms and government bodies have more than doubled over the past year, rising from 830 to 2,006.
Do I really owe the money?
For any debt collector, you should demand proof that you owe money. It is likely that the original debt, if there was one, has been inflated by various charges and interest, and could be substantially more than you believe you owe.
If they are unable to provide this you have no obligation to make any payment!
How can you work out a budget?
Having a clear picture of your income and expenses will help you understand how much you can afford to repay each month. This is important as you don't want to commit to making repayments that you can't afford.
Read my financial snapshot guide to work out a budget.
What if you can't afford to pay?
If you can't afford to make a payment on your debt without impacting your other bills then you should be honest with them. This gives them an opportunity to suggest a repayment plan that could work for you. It's in their best interest to work something out rather than get nothing.
Whatever you do, don't tell them that you are going to make repayments if you know that you can't afford them. This will add more stress and complications to the process when you start missing payments.
Want to write off your debt?
It is possible to write off your debt entirely through an Individual Voluntary Arrangement (IVA). This is a formal agreement to pay the debt collectors an amount you can afford as a one-off sum or as monthly payment.
The rest of the debt will be written off after a defined period, usually five years. This must be carried out by an insolvency practitioner. Note your debts need to be over £6,000 to be eligible for an IVA.
Read my Individual Voluntary Arrangement (IVA) guide.
An alternative is a Debt Relief Order (DRO). This is only available if you are left with £50 or less each month after paying your household expenses and you don't own your home or other assets worth over £1000.
Read my Debt Relief Order (DRO) guide.
Want to set up a payment plan?
If you can't afford the payments then it's likely that CCS Collect will offer you a payment plan. This is a reduced monthly amount, usually over a longer period of time.
CCS Collect take a standard approach to advise you of your debt and working with you to make sure payment is made. They will try to get you to pay in full, but be careful not to agree to a payment or payment plan that you can't afford. Be honest with them and yourself.
Read my payment plan guide.
Want to make a partial payment?
You can ask debt collectors if they will accept a partial payment or a 'full and final settlement'. If they agree to this it will mean that they will write off the remainder of the debt.
Be aware however that if you do this, it may show on your credit score as a 'partial settlement', which may make it harder to get a loan, credit card or mortgage in the future.
Darren Kelsall from Stoke-on-Trent, negotiated his £31,000 debt down to £11,500!
Read my guide to partial payments and 'full and final settlements'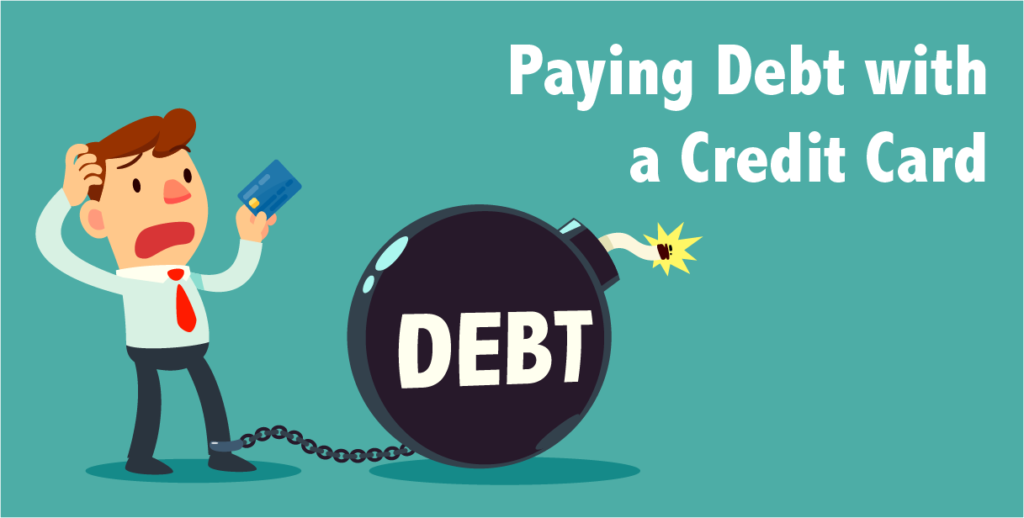 Do CCS Collect accept credit cards?
Yes, CCS Collect accepts credit cards. The easiest way to make a payment is either on the phone or online.
Read my guide on using a credit card as a loan.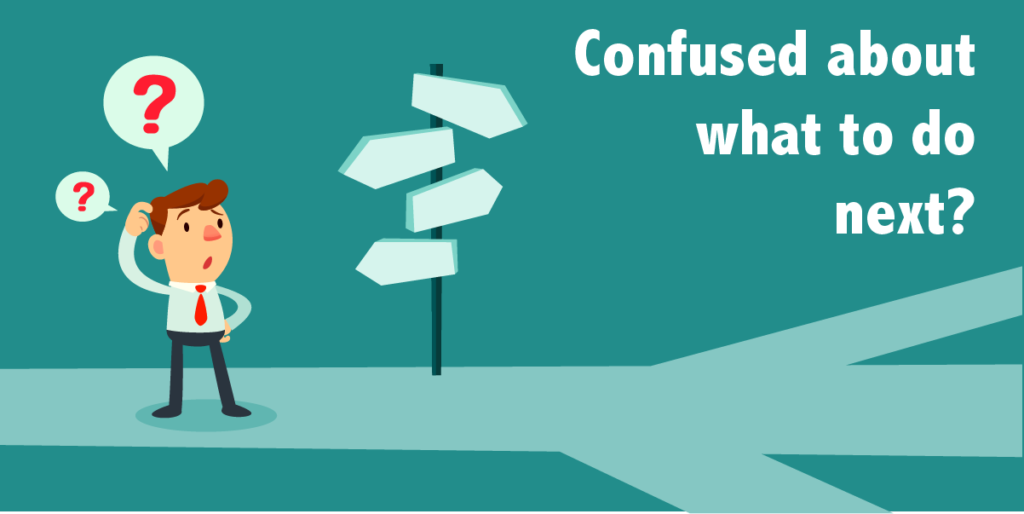 What are your other debt solutions?
There are 5 main solutions that can help you with your debt:
Snowball Method – if you can afford to make the minimum payments on your debt, then this method to become debt-free is almost definitely your best option. The great thing about the snowball method is that it actually improves your credit score, whereas the other options will damage it.
Debt Management Plan (DMP) – this solution has you paying less than the minimum every month and the lenders stop charging interest. Ideal for a short period if you have, for example, lost your job.
Debt Relief Order – is suitable if you have debts of less thank £20,000, have barely any income and don't have a house.
Bankruptcy – is for many people the fastest way to way to hit the reset button. Don't be put off, there's a lot of stigma around the word 'bankruptcy', however, it could be the right thing for you to do.
I feel too embarrassed to call
You don't need to feel embarrassed, but it's understandable that you do. In fact, you're not alone, a recent survey showed that 67% of people are most embarrassed about their debt or credit score.
Remember, CCS Collect are not judging you, you're just a number to them and they deal with thousands of people each week.
CCS Collect Debt Collectors review
(
1.6
/
5
)
I've scored CCS Collect 1.6. This is what I've concluded by researching forums, blogs, Google and Trustpilot reviews. In summary, CCS Collect is one of the better debt collectors, however, they still push the boundaries of the regulation with some questionable practices.
Do lots of research using sites like MoneyNerd and other StepChange to ensure that you're making the right decisions. Don't let anyone push you into agreeing with something that you don't feel comfortable with.
The Good: " Spoke to Ben was awesome helped me with my account very knowledgeable and very helpful"
The bad: "Do not be intimidated by them. They are parasites and seemingly employ staff who on a permanent ego trip. Remember – when they contact you that you have your money and they don't. YOU are in control of the situation."
How I complain about CCS Collect?
If you feel like any debt collector is breaking the law by treating you unfairly or not being transparent then you should send your complaint direct to them first and then the Financial Ombudsman Service if the reply is not satisfactory.
The Financial Ombudsman Service (FOS) are a government body that will investigate the complaint and feedback to you once their investigation is concluded.
CCS Collect contact details
Other Names: Commercial Collection Services Limited, CCS
Website: www.ccscollect.co.uk/ 
Phone number: 020 8665 4929
Email address: correspondence@ccscollect.co.uk
Postal address: 797, London Road, Thornton Heath, Surrey CR7 6YY
FAQs
Who owns CCS Collect?
CCS Collect is owned by the company 'Commercial Collection Services Ltd'. Company number 2326104. It has 14 officers which can be found on Companies House.
Are CCS Collect financially regulated?
CCS Collect are a financially regulated business by the Financial Conduct Authority. The FCA register reference number is 703390.
Do HMRC use CCS Collect?
Yes, as of 2020, the HMRC uses 11 debt collectors which includes CCS Collect. You can see the full list on the HMRC website where it says that "the agency will write to you and you should pay them directly".
Does CCS Collect buy debt?
No, CCS Collect does not buy debt, only collects on behalf of other companies.
What happens if you ignore debt collectors?
If you ignore debt collectors at first they may send doorstep collectors. Secondly, they may apply for a County Court Judgement, which if successful would force you to pay and would show on your credit report.
Can CCS Collect take you to court?
CCS Collect can take you to court in order to claim the money owed. If you have been taken to court you will have received a County Court Judgement letter.
Can you go to jail for debt collections?
You cannot go to jail for debts owed to debt collection agencies.
What happens if I ignore a CCJ?
If you ignore a CCJ you won't get sent to prison, however, bailiffs may be sent to your house to collect items equal to the value of the money that owe.
Can CCS Collect issue a warrant?
CCS Collect is not legally allowed to issue an arrest warrant or have you sent to prison. At most they can request a CCJ and if successful send bailiffs to your property to recover items to cover the debt owed.
Are CCS Collect bailiffs?
No, CCS Collect are not bailiffs. They could, however, request a County Court Judgement which means that the courts could send bailiffs. You would have received a lot of warning letters if this was going to happen.
Can CCS Collect come to your house?
There are reports of CCS Collect coming to people's houses, however, they have no legal powers so you can ignore them or tell them to go away.
If you have received a County Court Judgement then the courts could instruct bailiffs to come to your house.
Can CCS Collect force entry?
CCS Collect themselves cannot force entry, they have no legal powers over you. However, if you have received a County Court Judgement then the courts could instruct bailiffs to come to your house.
Will CCS Collect ever give up?
It's relatively cheap to chase you for debt, so they are unlikely to give up until they've exhausted all of their legal options. This usually means being chased for up to 6 years.
Can a debt be too old to collect?
A debt can be too old to collect from you. Under the Limitation Act 1980 they have a maximum of 6 years to chase a debt. This 6 years is counted from your last payment or the last time that you acknowledged the debt.
If a County Court Judgment is raised against you the Limitation Act no longer applies and you can be chased indefinitely.
How long can you legally be chased for debt?
As per the Limitation action 1980, you can be legally chased for up to 6 years from your last payment or the last time that you acknowledged the debt.
If a County Court Judgment is raised against you the Limitation Act no longer applies and you can be chased indefinitely.
Are debts ever written off?
Debts collectors are only likely to write off your debt if they are no longer legally allowed to chase you. This is typically six years since you last made a payment or last acknowledged the debt.
How do I contact CCS Collect?
Check the contact us page on their website for ways to write, email, call.
How do I pay CCS Collect?
You can pay them by giving them a call or paying online. In addition, they accept bank transfer and cheques.
Debt Charities
If you're in serious financial difficulty, there are 3 main charities that I would recommend. There's no downside to getting free advice from these charities.
Read More…