How to Check if I Have a CCJ for free? 2022 UK Guide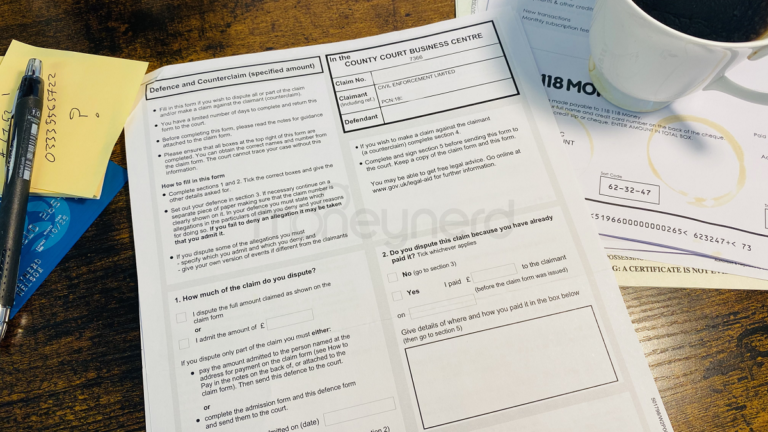 For free and impartial money advice and guidance, visit MoneyHelper, to help you make the most of your money.
Worried that you have been issued with a County Court Judgment CCJ? You can find out if you have any CCJs for free online.
You may be surprised at the number of UK residents walking around unaware that they have been issued with a CCJ recently. If you have a hunch or just want peace of mind, this guide is for you.
Read on to learn more about County Court Judgments (CCJs) and where to look to see if you have been issued with one in the last six years.
Don't worry, here's what to do!
There are several debt solutions in the UK that can be used to improve your finances. Choosing the right way to tackle your debt could save you time and money, but the wrong one could cause even more harm.
It's always best to find out about all your options from a professional before you take action.

Fill out the 5 step form to get started.
What is a County Court Judgment (CCJ)?
A County Court Judgment (CCJ) is a court order in England, Wales, and Northern Ireland that can be issued against you if you owe money. Find out more here about what steps to do if you are issued a claim form by the County Court. A CCJ may also be referred to as a County Court Summons, and the process of collecting on a debt may be referred to as "enforcing a debt by diligence" in Scotland.
A CCJ is a decision by the County Court. If the CCJ is a request for one party to pay a monetary sum to another party – due to debt – then this will be recorded in the Register for Judgments, Orders and Fines.
Authorised and regulated credit reference agencies will then use the information on the register to update an individual's credit report.
The credit report is then consulted by creditors when you apply for a credit card, loan or other credit to help them decide if they should approve your application. It can even be looked at by a bank if you apply for a new savings or bank account.
Lenders will only take court action and apply for a CCJ after exhausting other options and chasing you for the money. They usually only do this when they think there's no chance you will repay money you owe them. However, with a CCJ they can go on to enforce the debt with other means, such as an attachment of earnings order or bailiffs.
These further actions can increase your debt due to fees. For example, a bailiff can charge hundreds of pounds if they have to visit you to take control of goods to be sold at auction.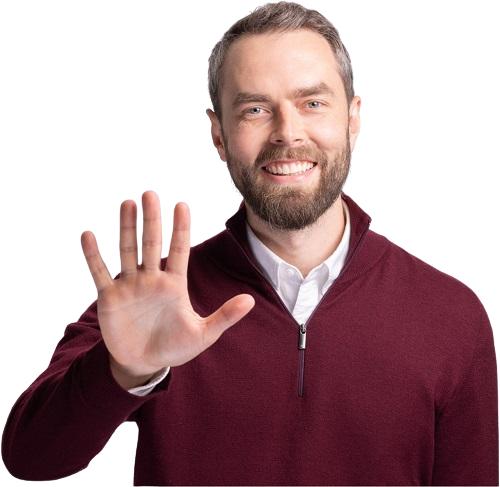 Are you struggling with debt?
Affordable repayments
Reduce pressure from people you owe
Stop interest and charges from soaring
Get started
Can you have a CCJ without knowing?
You should be informed if you are being taken to the County Court about a debt in a letter.
However, there are limited cases when the processes are not followed correctly or due to a change of address not being recorded, you are not notified of the legal action or the subsequent CCJ. These instances are uncommon but not impossible.
The creditor is allowed to serve notice at your last known address if extensive measures have been taken to find your new address without success.
If you haven't been notified of a CCJ by post but have a CCJ on your credit report, your first step should be to find the case number and contact the court where the judgement was issued.
Is a CCJ public information?
When a County Court Judgment is issued it is added to a public register, namely the Register for Judgments, Orders and Fines. This means members of the public will be able to see a record of your CCJ.
The "CCJ register" does not contain records about lenders or claimants.
If you have been issued with a judgment recently, you might be able to avoid having it recorded on the register – and thus avoid it appearing on your credit file and affecting your credit rating. If you pay the full amount owed within a month from the date it was issued, it will not be recorded.
If you pay back in full but did not do so within 30 days of the date the CCJ was issued, it will still appear on the register and your credit file as well as the Register of Judgments, Orders and Fines for the next six years. It will however be recorded as satisfied.
What is the Register for Judgments, Orders and Fines?
Registry Trust was established in 1985 to maintain the official statutory Register of Judgments Orders, and Fines for England & Wales on behalf of the Ministry of Justice, and maintains similar Registers for Scotland, Northern Ireland, Republic of Ireland, Isle of Man, and Jersey by agreement with the relevant authorities.
Anyone searching for this information will be able to see your name and address, case number and details about the judgment, including the money owed.
How can I get a free CCJ check?
The easiest and free way to check if you have a County Court Judgment is to get a copy of your credit score. This is also a great way to check what debt you owe. You can get a copy of your credit score for free using:
Experian (free for 30 days)
Clearscore (free for life)
Use a credit rating agency that is registered in England and Wales and is regulated by the Financial Conduct Authority. By using the best credit report agency, you can be more sure of an accurate search.
You can also check online by using the CCJ register, but the process is not as simple as using an online credit report website.
How to check your credit report for CCJs
A County Court Judgment will be listed on your credit report as such. All you need to do is to consult your credit score online to see if you have a CCJ. For extra reassurance, you may want to consult the CCJ register, which can also be done online.
A word on credit reference agencies
If this is your first time using a credit report agency, you should be aware of the small fee for a subscription.
Many agencies will allow you to browse for free for so long before charging you an account subscription fee. To avoid paying the agency, you should sign up and then unsubscribe before your trial is over.
If it is not your first time using a credit reference agency, you could use an alternative one so you don't have to pay. There are a number of reliable and registered options, including:
Experian
Equifax
TransUnion
How do I find out who I owe a CCJ to?
Although it is relatively easy and free to find out if you have a CCJ, the same cannot always be said for finding out to which creditor you owe the money.
However, CCJ details such as the court that issued it will appear on your credit report. You can then contact that specific court to ask to whom you owe the money. There is typically a £6 fee to make this request.
Most people will automatically know the creditor that pushed for a CCJ because the creditor will have chased them for the debt previously.
But if you find out you have a CCJ out of the blue, it could be a mystery until you do some digging.
How do I get a CCJ set aside?
Debtors can apply to have a CCJ set aside for a number of reasons. One of the most common reasons to ask for this is because the debtor did not receive notification of the claim at their correct address.
A letter should have been served at their address beforehand, so the debtor had the chance to defend themself against the business, loan company etc.
But you should not try to have the CCJ set aside if you know you owe the debt and believe you will not have defended the case successfully. Doing this as a delaying tactic will result in rejection and it could mean paying more fees.
How long will a CCJ last?
If you receive a CCJ and pay the full amount within one month, the CCJ will not appear on your credit report. If you pay after one month, the CCJ will still stay on your credit report until the 6 years is up but your record will show that you've paid the debt.
What happens to a CCJ after 6 years?
A CCJ stays on your credit report for 6 years from the date it is issued, and then it is automatically deleted. This is the same for other debt that is listed on your credit report. It will be marked as satisfied if you have paid within those 6 years, but it will still be visible on your credit report. The CCJ will be removed after six years even if you did not pay back the money owed during those years.
While it is extremely unlikely that a CCJ will be removed from your credit history before the six-year time has passed, there are some steps you can take against a County Court Judgement. This involves making a full payment on the CCJ within one calendar month.However, the CCJ does not expire under The Limitations Act, meaning lenders could ask the court for permission to enforce the CCJ much later with bailiffs or other debt enforcement methods.
Do CCJs affect your credit score?
CCJs are one of the most damaging additions to a credit report because it shows you were not able to come to an arrangement with creditors to repay and those creditors needed to take you to court.
If you have a CCJ against you, it may negatively affect your credit score. This implies it could be difficult for you to borrow money, apply for a credit card or get credit, for instance from a bank or a retailer.
But if you can satisfy a CCJ and improve your credit rating in other ways, such as keeping up payments with other credit agreements, you will be able to get credit again in the future. If you are seeking credit to solve other money problems, speak with a charity first and discuss the various debt solutions which are available. You may be able to wipe some or all of your existing debt.
Can you get County Court Judgments (CCJs) removed?
A County Court Judgement will be removed from your credit report after six years. It will not be added to your credit report if you make a full payment in the first month since the CCJ is issued. If you make a full payment within one month, your credit file records should show the CCJ marked as satisfied.
If you need to provide evidence that you have paid back the debt associated with a CCJ – possibly to apply for more credit – you can apply to the courts for a Certificate of Satisfaction.
Free debt advice!
Dealing with CCJs and trying to understand the process can be confusing. Hopefully we have answered many of your questions in this County Court Judgement guide.
If you need more help or have other questions about debts, search for more of our CCJ blogs or contact a registered debt advice charity.
Debt advice charities can offer tailored help and advice with all of your debts and CCJ concerns. They will even speak with your creditors on your behalf and negotiate debt solutions when appropriate. Make the most of their services!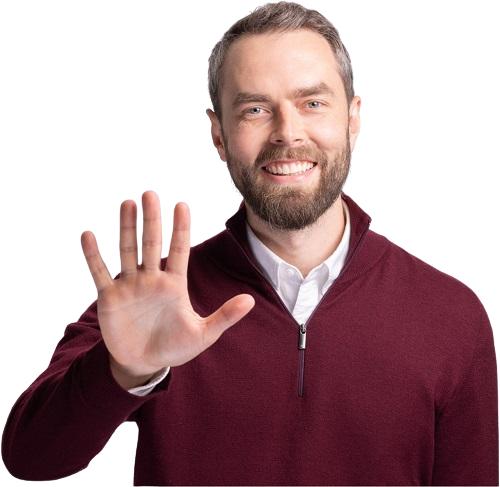 Are you struggling with debt?
Affordable repayments
Reduce pressure from people you owe
Stop interest and charges from soaring
Get started