Homeowner Loans – Comparison Support, Tips & More
Anyone wishing to compare homeowner loans should read this brand-new guide first. We detail everything you should know about a secured homeowner loan before discussing the things to look out for before you start to compare loans. It's possible to do it on your own or with some support from experts and websites.
Read on for a crash course on debts secured against your home equity and comparing this type of loan.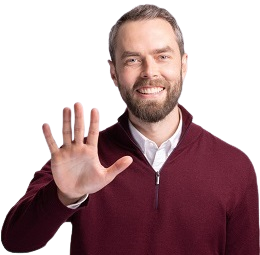 Find the best homeowner loan offers
Get a decision within an hour
Quote won't affect your credit score
GET STARTED
What are homeowner loans?
Homeowner loans are loans available to some homeowners who want to borrow against their home equity. They can use their home equity as collateral within the loan agreement but may have their home repossessed if they fail to keep up repayments. You should think carefully before securing any debts against your home.
The amount of home equity you have accumulated will also contribute to determining how much of a loan you can get. This money is paid out as a lump sum and then repaid through monthly repayments consisting of principal and interest repayments. The repayments are separate from repayments on your mortgage, even if the loan is taken out with the same lender.
You should only compare homeowner loans offered by lenders that are authorised and regulated by the Financial Conduct Authority. These loans may also go by different names, such as home equity loans and second charge mortgages.
Are homeowner loans a type of secured loan?
Homeowner loans are a type of secured loan. An unsecured loan does not list collateral within the credit agreement, but secured loans do. Taking out a secured loan should be seriously considered.
As the homeowner loan secures the debt against your home equity, they are a type of secured loan. This is why your home may be repossessed and sold in the event you do not keep up with monthly repayments. The money raised from the property sale will first be used to pay your mortgage and then used to pay off your loan. Any remaining money would be given to you.
All of this can be avoided if you stick to monthly payments on time and in full.
But note, unsecured loans can also lead to problems if you don't pay your monthly payments. The lender can take you to court and ask a judge to use various enforcement actions, such as bailiffs or place a charging order on your property.
How much can I borrow?
The amount you can borrow with a homeowner loan is primarily determined by the amount of home equity you have and the lender's maximum loan to value ratio (LTV) available.
Home equity is the value of your property you own outright and can be calculated by subtracting any debts against your home away from the current market value of your home. For most people, this will be just subtracting an existing mortgage balance away from the updated value of your home. Let's imagine you have £100,000 equity in your home…
Now, a lender's maximum loan to value ratio is a percentage of your collateral (i.e. in this case your home equity) you can borrow against. The average is around 80% but you may find some more generous lenders. This means you could get a loan worth 80% of your home equity amount. In the example with £100,000 equity, you may be able to get a loan of £80,000.
However, you may not be able to access the largest LTV ratio if you have a poor credit score or the loan is determined as unaffordable to you. Keep this in mind as you compare homeowner loans with various lenders.
Do I have enough equity?
Some homeowner loans – including home equity loans and second charge mortgages – require the homeowner to take out a loan of a minimum amount. Sometimes this can be £10,000 and sometimes it can be lower or higher than this. You will need to have accumulated more home equity than the minimum loan amount, considering the LTV ratio and other factors will not allow you to borrow against all your home equity.
As you compare homeowner loans online, make sure you keep a lookout for any minimum loan amounts. This will help you when deciding between different homeowner loan providers.
What can I use a homeowner loan for?
The money you receive from a homeowner loan can be used as the homeowner desires. Arguably the two most common reasons people take out a homeowner loan is to complete home improvements and renovations or to consolidate debts. We've explained a little more about both of these purposes here:
Home improvements – you could pay for a new kitchen, loft conversion, redecoration or an extension with a homeowner loan. Even large projects are possible if you have enough home equity that helps secure a large homeowner loan. One benefit of reinvesting the money into the property is that the property value can increase and therefore your home equity.
Debt consolidation – using the money to pay off other debts, such as personal loans and credit cards will merge all these repayments into the monthly repayments of the homeowner loan. Consolidating them in this way can make it easier to budget your finances, and you may save money through a lower interest rate.
You can learn all about debt consolidation here.
Other popular reasons to choose a homeowner loan is to help buy a holiday home or investment property, pay for private education or medical bills and to buy big-ticket items like cars.
It is unlikely that you will be restricted on what the money is used for, but always keep your eyes peeled for any restrictions as you compare homeowner loans.
The benefits and disadvantages of a homeowner loan
The pros:
A homeowner loan could enable you to borrow more money than using unsecured loans that are typically capped at around £25,000. Secured loans allow you to borrow more, especially when using larger amounts of home equity as collateral.
You may get the loan with a competitive interest rate, although this depends on personal finances and your credit history.
The cons:
Your home is at risk and you increase the chances of negative equity
There may be loan fees to pay, such as a lender fee, appraisal fee, broker fee and closing costs
The rate you are offered is likely to be higher than your first charge mortgage
It will extend the period of time it takes to own your home with no debt secured against it
Where can I get a homeowner loan?
A homeowner loan is offered by a range of lenders. You'll mostly find them advertised by banks and building societies, including online-online UK banks. Consider all legitimate options that are regulated by the Financial Conduct Authority.
But when you do go online to search for a secured homeowner loan, you should also search for home equity loans and second charge mortgages just in case a suitable lender is offering what you need but advertising it with one of the other names frequently used to describe these financial products.
How do I compare homeowner loans?
There are different ways of comparing homeowner loans. If you want to do it independently from any paid-for services or middle-men websites, you will have to search for these loans with various lenders and banks and maybe create a spreadsheet or list. Some of the key details you'll need to look for are:
Minimum loan amounts
LTV ratio
Fees and charges (appraisal etc.)
Repayment terms
Period of the loan repayments
Amount of interest payable
On each website, you may find a secured homeowner loan calculator, which can make the process somewhat easier.
These secured loans calculators allow the user to input the amount they want to borrow and the period of time to repay. This will calculate a predicted interest rate, known as the representative example, and the overall cost of the loan and what you will need to pay back monthly.
The issue is that the representative example is not personalised but based on 51% of approvals only, meaning you could be offered a different rate of interest. You might have to pay a higher interest rate if approved or you may not be able to borrow the amount you hoped. These calculators don't usually reveal other aspects of the loan you should be comparing, such as a lender fee or any charges to pay off the loan early.
In a nutshell, you should use any calculators available but don't treat the calculations as 100% accurate.
Who can help me compare homeowner loans?
To compare homeowner loans effectively and efficiently you will need to put in the research and understand all aspects of these products, which we have tried to help you with throughout this guide.
However, some homeowners may not feel confident doing it alone or would simply prefer to outsource the job to a certified professional.
Finance advisors and credit brokers are available to help you compare homeowner loans. They will discuss your personal circumstances and preferences to search the market for a shortlist of options. Their services are likely to come with fees and/or commission, so be prepared to pay for their help.
Using comparison websites
You may also want to consider using homeowner loan comparison websites to help you identify suitable and advantageous loans. There are some great options out there for this purpose but some websites only provide search results with select lenders and you may not see all of your options. It's recommended to use these websites if desired but do some searches independently online as well.
Are homeowner loans a good idea?
Homeowner loans are neither a good or bad idea, rather they can be beneficial to some homeowners with certain plans and unsuitable to others. The benefits of a debt secured against your amount of equity are that you may be able to borrow more at a competitive interest rate. This can make them a good idea for certain purposes, such as home renovations. Nevertheless, you should always think carefully before securing debt to a family home.
You might feel more comfortable using unsecured loans to avoid a greater risk that your home may be repossessed if you do not keep up repayments.
Why should I be cautious?
The main reason you should be cautious when considering a secured loan against home equity is that you could lose your home if monthly repayments go unpaid.
The lender uses affordability checks and searches your credit score to try and protect you and prevent overborrowing. But neither they nor you can predict the future. There's always a chance that unforeseen circumstances can take hold, causing you to lose your job or stop you from working (e.g. injury or serious illness).
For this reason, it is strongly recommended to only take out a loan amount that is necessary and never overborrow. A meticulous loan comparison process will also help you find better deals and make the loan more affordable, even if your income decreases.
Can I get a homeowner loan with a bad credit history?
It is harder to get a homeowner loan with a poor credit score. However, your credit history will not necessarily stop you from getting the loan. Instead, you may have to pay back at a higher interest rate.
Alternative to secured loans
If you don't want to use a secured loan or just want to explore other credit options, you should look into:
A personal loan
A credit card
Home equity line of credit (similar to a homeowner loan but with a draw period and different repayment terms)
Debt consolidation loan
Some of the options above may not be able to provide the amount of credit you require, whereas others may be restricted in what you can use the loan for.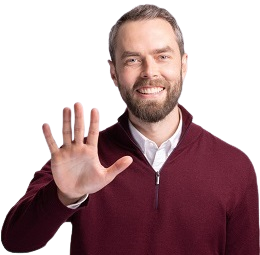 Find the best homeowner loan offers
Get a decision within an hour
Quote won't affect your credit score
GET STARTED
Before you start to compare homeowner loans…
With the knowledge above you should be able to decide if these loans are for you and then compare homeowner loans successfully. If you're still on the fence, you can learn more about homeowner loans on MoneyNerd guides as we touch on related FAQs. Or you could consider speaking with a finance professional.