Creditlink Account Recovery Solutions Debt (CARS) Guide
For free and impartial money advice and guidance, visit MoneyHelper, to help you make the most of your money.
Being in debt is rarely easy. Often, the more you have, the harder it is to manage, and the more you might be tempted to borrow more money to keep afloat.
In these situations, it's easy to forget about overdue payments. Yet when a letter from a debt recovery company lands on your doorstep, it can be a very unpleasant reminder.
You may panic and wonder how to pay. But worry not! We take a look at how to deal with Creditlink Account Recovery Solutions debt.
Beating Debt Collectors
There are several ways to deal with debt collectors and improve your finances.
Choosing the right way to tackle your debt could save you time and money, but the wrong one could cause even more harm.
It's always best to find out about all your options from a professional before you take action.
Fill out the 5 step form to get started.
Everything you need to know about Creditlink Account Recovery Solutions
Let's start by getting to know who this company is. It's highly unlikely you'll have heard of them or from them before, which can be confusing. Here's what you need to know:
Who are they?
Creditlink Account Recovery Solutions Ltd (also known as CARS or C.A.R.S) is a debt collection company that was first formed in 2002. They offer businesses debt recovery services and tracking, and they also purchase bad debt themselves.
As a debt recovery and tracking service, they essentially help businesses reclaim overdue payments. They specialise in finding people with outstanding debts and get them to pay the money they owe, taking a fee in the process.
When it comes to buying debt, they'll often purchase the debt for a fraction of its worth, and then go to great lengths to recover the full amount for a tidy profit.
Below, we've outlined all of their key contact info:
Address. C.A.R.S., PO Box 6520, Basingstoke, Hampshire, RG21 4UY
Phone number. 0333 136 3349
Creditlink Account Recovery Solutions email. [email protected]
Are you struggling with debt?
Affordable repayments
Reduce pressure from people you owe
Stop interest and charges from soaring
Get started
Why are they writing to you?
So, why are C.A.R.S /Creditlink Account Recovery Solutions writing to you? Well, the most likely situation is that they are acting on behalf of another company you owe money to.
The original business may have tried to contact you several times about late payments without success. As such, they'll have turned to CARS to recover the money for them.
Alternatively, CARS may have purchased the debt for themselves. This means that you now owe them rather than the original creditor.
It's an important distinction to make, as your strategy for dealing with the situation will differ depending on which it is.
Are they a legitimate debt collector?
Yes. Creditlink Account Recovery Solutions Ltd is definitely a real company.
They're owned by US consumer debt buyer JCIA Holdings, LLC. They're also authorised and regulated by the Financial Conduct Authority (FCA) for regulated accounts. Their firm reference number is 716456.
If you look on Companies House, you'll see that Creditlink Account Recovery Solutions Ltd is a company registered in England and Wales under Company Reg. No. 4296927.
So, any correspondence you receive from them will be genuine, and as such, you should pay attention to it.
Who do they collect for?
On their website, CARS explain that they collect for things like consumer loans, credit cards, retail finance, telecommunications and insurance debt. This is quite a broad range of areas they cover, so they could be collecting on behalf of a wide variety of companies.
If you look at some of the Creditlink Account Recovery Solutions ltd reviews, you'll see that companies such as Budget, Fitness First, and Virgin Media mentioned.
When it comes to your debt, any correspondence they send you should have information about what you owe and who the original creditor is.
What are Creditlink Account Recovery Solutions Ltd reviews like?
A quick internet search for Creditlink Account Recovery Solutions Ltd reviews makes for fairly bleak reading. They currently have 11 reviews on Google with an average of 1 star. This is bad even for debt collection agencies.
It's not just the people on the receiving end of debt collection letters that have bad things to say about the company either. On Indeed's website, previous employees give it a rating of 2.5 stars from 8 reviews. Most agree; it's not a nice place to work.
What should you do about C.A.R.S Creditlink Account Recovery Solutions letters?
Now that we know a little about who Creditlink Account Recovery Solutions Ltd are, let's consider what you should do if they write to you:
Should I ignore them?
In short, no. If you've ever received a debt recover letter in the past, you'll know that your first reaction may well be to just throw it in the bin.
After all, debt collection agencies have no more powers than the original creditor, right? Although it's true that they don't, at least at first, you still shouldn't ignore a letter from CARS.
Ignoring them isn't going to make them go away or stop chasing you. They will persist in trying to get hold of you, and may even up their efforts to try and secure the money.
Plus, if they've purchased the debt themselves, you can guarantee they'll do everything they can do recover it.
It can be a long and unpleasant road if you ignore them. Your best bet is to address the situation and find a solution that works for you.
Should I pay them?
Only if the debt is yours and if you can. Companies like this rely on the fear factor. They assume that a vaguely threatening letter will scare people into paying the money outlined in the letter. But is this your best course of action?
It depends a little bit on the situation. For example, if you had simply forgotten that you owed the money but can afford to repay it, you may want to pay the original creditor. But if you think the amount is wrong or not owed by you at all, then you shouldn't pay right away. You need to investigate further and take other steps.
Can I stop them from contacting me?
Sort of. It can be annoying being chased by debt collection agencies, particularly if you know you don't owe the money. It is possible to minimise the contact you have with them, although ignoring them won't help with matters.
These types of companies fall under FCA regulation. As such, if you specify a contact preference, such as only via mail, they have to respect that choice. Similarly, if you challenge the debt, they can't keep contacting you until there is a resolution. Ultimately, you'll have to respond to either the original creditor or Creditlink Account Recovery Solutions directly to get them to stop contacting you.
What are your legal rights when dealing with Creditlink Account Recovery Solutions?
It's often unpleasant having to deal with companies like CARS. However, you do have certain rights when it comes to dealing with them. It's worth knowing these before you start the conversation with them.
Can they visit my home?
Yes, they can visit your home. However, their powers here are limited, and there are some restrictions. For example, if they plan on visiting your home, they have to give you at least seven days' written notice.
Once they're at your residence, they have no more powers than the original creditor. So, they can't force their way onto your property or seize your possessions. All they can do is ask you to pay back what you owe.
However, it's worth noting that if things do escalate, the bailiffs might be called in. These people do have a lot more power, and so it's best avoided.
Can I stop home visits from Creditlink Account Recovery Solutions?
Similar to dealing with CARS on the phone, you can stop them from visiting you. However, to do so, you'll have to contact them and start to come up with a solution.
If you challenge the debt, agree to pay, or arrange a repayment schedule, you'll stop home visits from them. Again, this involves having to deal with them either in writing or on the phone.
What rights do I have?
When it comes to your rights, the FCA regulations bring you certain protections. We've already mentioned contact preferences, but there are other rules they have to abide by, including:
They can't harass you. This means they can't threaten you, call you at unreasonable times, or try and force you to take out another loan to pay them back.
They can't try and trick you. They're not allowed to pretend they have powers they don't. Similarly, they can't send documents that look like they're court-issued when they're not.
They can't breach your privacy. They cannot contact anyone else about your debt, such as your relatives, friends, or work colleagues.
It's worth knowing these rights because if they breach them, you're allowed to complain. As well as their own complaints page, the Financial Ombudsman Service can provide arbitration with any issues you have.
What steps can Creditlink Account Recovery Solutions take?
So, now that you know some of the things they can't do, it's time to look at some of the options they have when it comes to recovering the money you owe.
Can Creditlink Account Recovery Solutions take me to court?
Yes. They can apply to the courts to issue a County Court Judgement (CCJ) against you. This is essentially a legal demand that you repay the money.
A CCJ can be disastrous for your credit file, showing on there for years and impacting your ability to borrow money. What's more, they can escalate things further to petition for bankruptcy against you.
These instances are rare, but not unheard of. In the most extreme circumstances, if you owe money and refuse to pay, you could receive a few months' jail sentence.
Are Creditlink Account Recovery Solutions bailiffs?
No. Although debt collection agencies aren't bailiffs, they can appeal to the court to have them sent round. Bailiffs are able to enter your property and seize your possessions to cover the cost of the debt. This includes things like vehicles, cash, and valuables.
Again, they only tend to use this method in the most extreme circumstances. So, if you deal with things early on, you can usually avoid this outcome.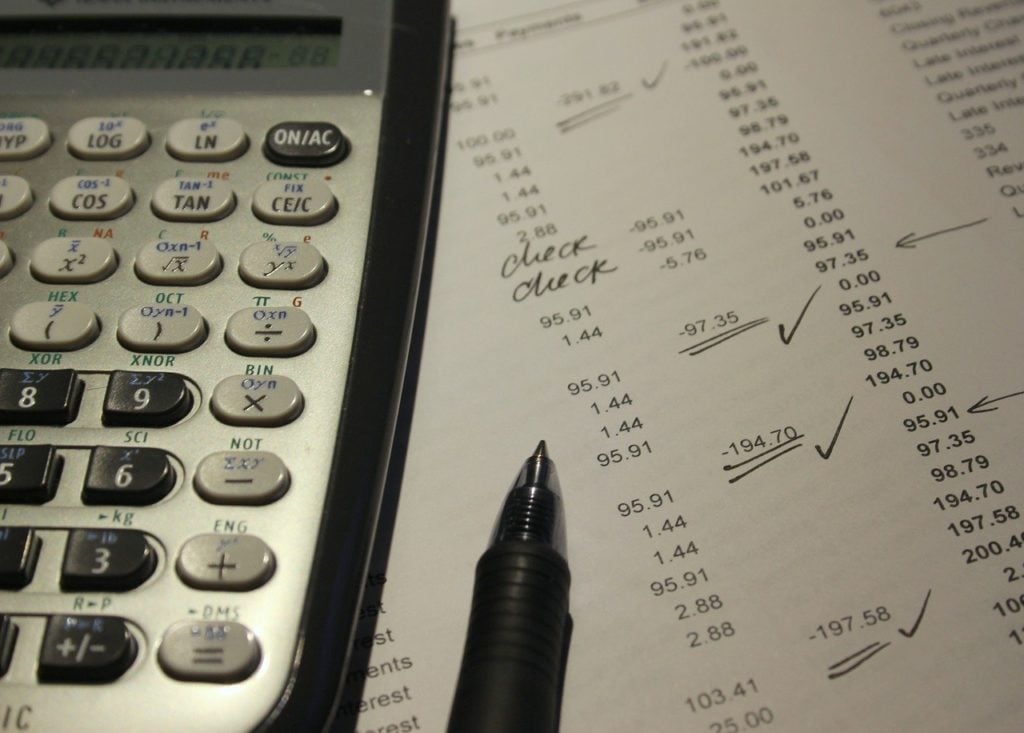 How to can I stop debt letters from Creditlink Account Recovery Solutions
You can stop debt letters from Creditlink Account Recovery Solutions by getting your information organised and ready, contacting them, arranging payment or looking into other debt options. We go through this below:
Get your info ready
First, you'll want to get your own details and paperwork in order. Whether you intend to contest the debt or not, it's worth double-checking everything to make sure you're not overpaying.
Start by collecting all the paperwork you find related to the debt. This includes things like bank statements, receipts, and service agreements. They can provide valuable clues about the debt and whether you can write-off Creditlink Account Recovery Solutions.
Contact them
Once you know where you stand, it's time to reach out to either the original creditor or the debt collection agency. The first thing you should do is ask them to prove that you owe the debt. Search for a 'prove the debt letter' online and send it to them. If they can't prove you owe the debt, they can't legally enforce it.
Arrange a payment
If you do owe the debt and they can prove so, you'll most likely need to pay it. If you have the funds available, you might want to clear the whole amount at once and move on with things. However, if things are tight, you can propose a repayment schedule. Although they don't legally have to accept this, the chances are that they will.
Look at other debt options
If you're really struggling to repay the money, you should look into other options to help you with your debt. This can include things like an individual voluntary arrangement (IVA), debt consolidation loan, or debt arrangement scheme.
With each of these options, you can minimise how much you pay back each month. Each is worth looking into depending on your financial situation.
Are you struggling with debt?
Affordable repayments
Reduce pressure from people you owe
Stop interest and charges from soaring
Get started