CRS Debt Collectors (Credit Resource Solutions) Should You Pay? 2022 Guide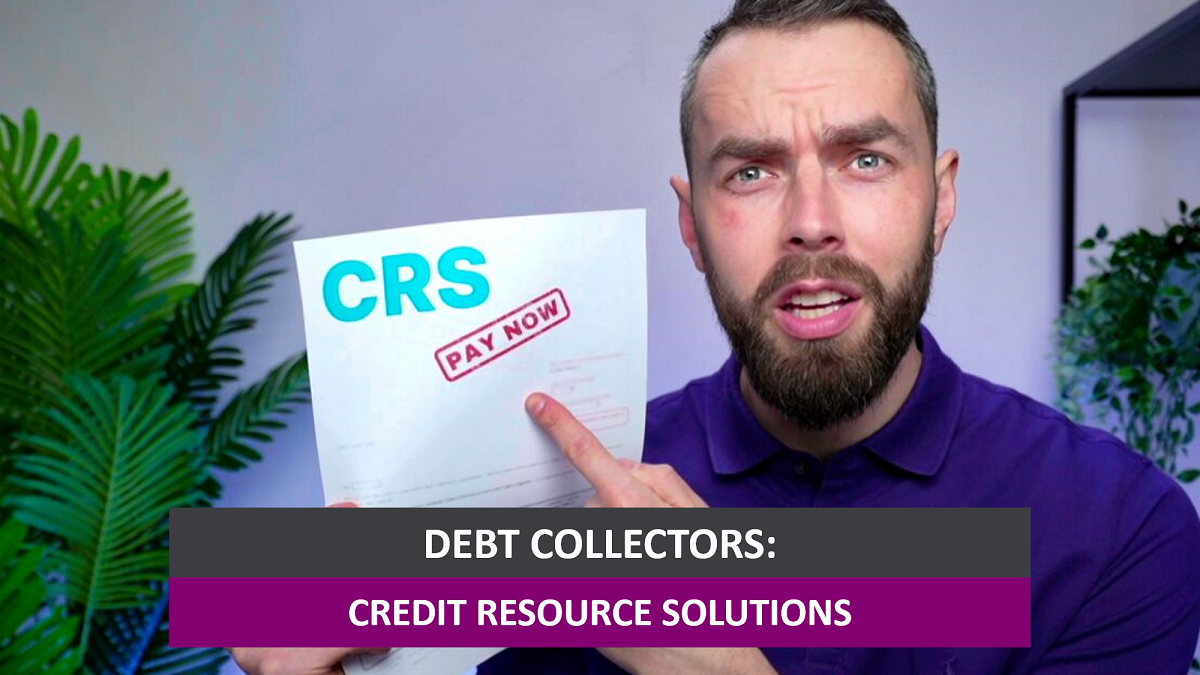 For free and impartial money advice and guidance, visit MoneyHelper, to help you make the most of your money.
You Might Not Have to Pay CRS Debt Collectors!
Credit Resource Solutions (CRS) is one of the worst debt collectors in the UK. If you've been sent a letter or had a phone call from this DCA, we can help you take back control.
In this guide, I'll name the laws that can back you up and help you avoid becoming another CRS victim. You can get results and significantly reduce your debt – or even write it off!
It's not your fault. Complaints to the Financial Ombudsman have risen this year from 830 to 2,006, so it's safe to say that you're not alone.
Deal with your debt today and feel amazing tomorrow.
Don't worry, here's what to do!
You could get rid of CRS Debt Collectors by writing off some of your debt.
There's several debt solutions in the UK, choosing the right one can take years off your debt, but the wrong one can be expensive and drawn-out.
Fill out the 5 step form get started.
Who are CRS Debt Collectors?
Credit Resource Solutions (CRS) is one of the many UK debt collectors and are based in Halifax. They like to position themselves as a new breed of debt collectors, one that works not only with their clients, but also with the debtors they are chasing too.
CRS work with a number of clients to chase debts. This could be credit card debt, unpaid personal loans, debts with mobile phone operators, utility bills or something else.
They will initially contact you in writing but may follow up with phone calls. CRS typically offer repayment plans to people who cannot afford the full debt on their account.
The company is registered in England at 3rd Floor West, Bowling Mill, Dean Clough, Halifax, HX3 5AX.
Are you struggling with debt?
Affordable repayments
Reduce pressure from people you owe
Stop interest and charges from soaring
Get started
Why Is Credit Resource Solutions (mycrs.co.uk) Contacting Me?
Have you received a letter from this debt collector? I'll buy it off you for £5
Someone from Credit Resource Solutions (mycrs.co.uk) will contact you if they believe you owe one for their clients money. They will call and send text messages until you agree to pay, sometimes threatening legal action.
Their sales guys don't really care about your money problems and just want to make a commission on the debt.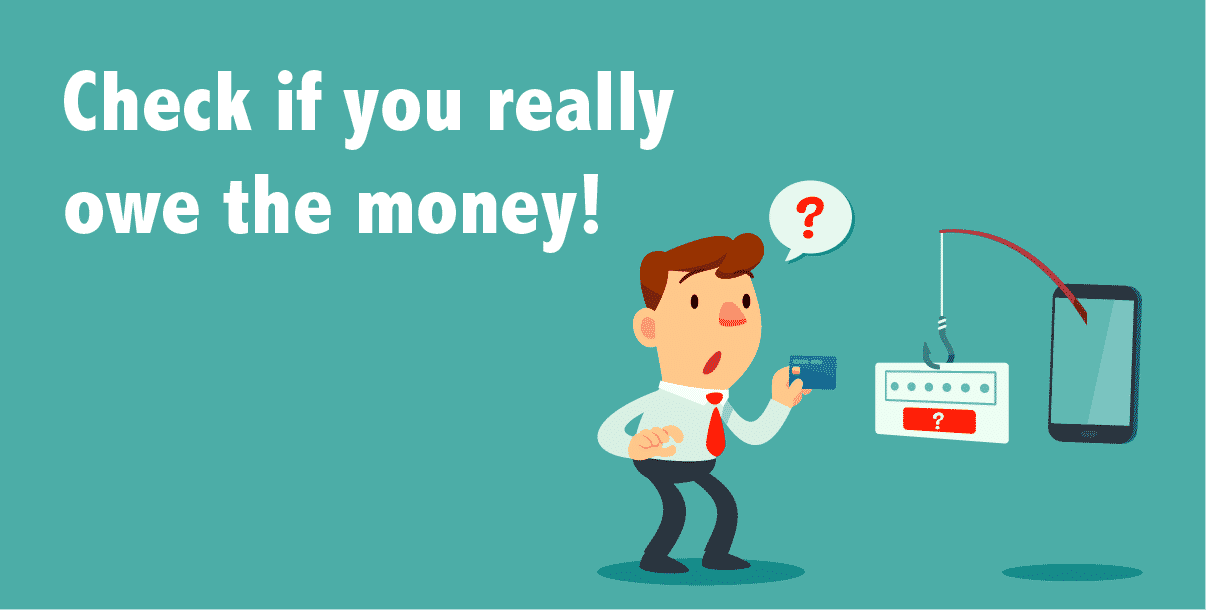 Do You Really Owe Debt Collection Agencies Money?
But do you really owe them money? You need to find out!
You can do this by demanding proof of the debt with a prove the debt letter. If they don't reply or don't supply the proof, you will not have to pay CRS.
If they continue to contact you but don't provide proof, you should report them using the Financial Ombudsman service.
Feeling like Chandler?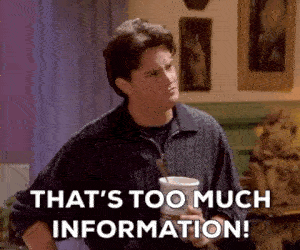 Is all this information starting to feel overwhelming? Don't panic! There's plenty of help available. You can get started below.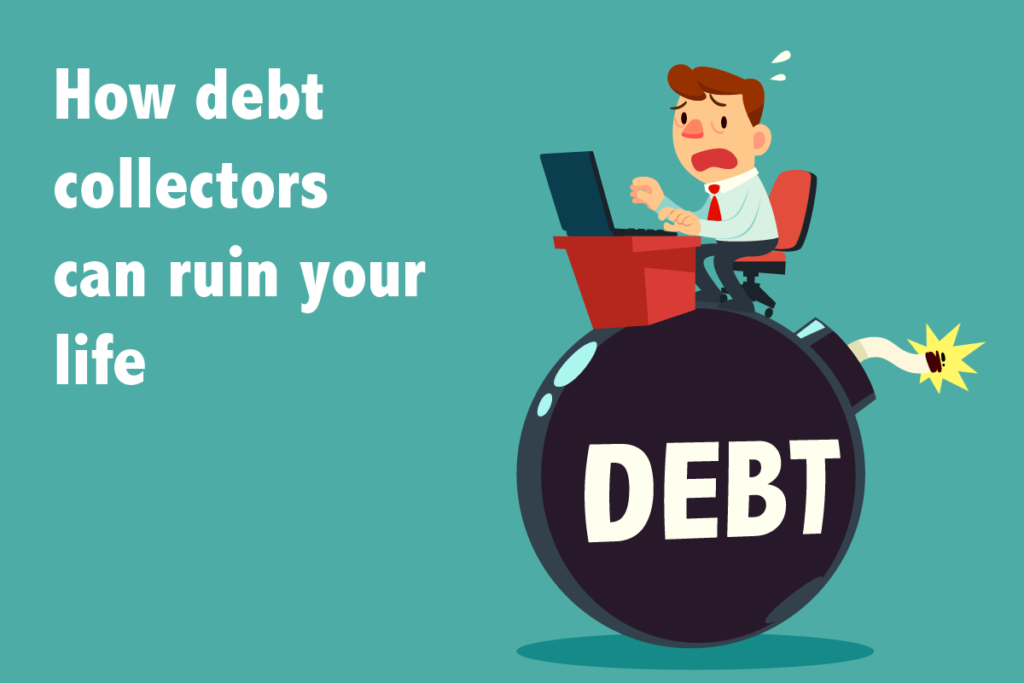 How These Companies Can Make Your Life Hell
Debt collection companies can make your life hell by bombarding you with calls and letters.

They may even cause mental health issues and some debtors even contemplate suicide.

The Debt Support Trust states that 50% of people in debt have had suicidal thoughts. Even coroners noticed a trend and spoke up in a national newspaper.
3 Laws CRS Must Follow
Regulators have published laws for debt collection services to follow. In summary:
They must not be unfair, mislead or be aggressive
They must consider personal circumstances
Use these circumstances when analysing solutions
If you think CRS has broken the law, we have an online complaint form that can help lodge your complaint.
How Does Credit Resource Solutions Operate?
CRS Staff Could be on Commission
Some people working at CRS occupy roles like sales people do. For example, they may earn a bonus or commission for getting you to agree to make a proportional or full payment. They want to top up their own commission account.
For this reason, they could be pushy and aggressive. Don't give in to these behaviours as they are completely illegal. This is a fact they can't contest.
CRS Might Use Automated Calling
If you are not picking up CRS calls or replying to their letters, they may use another aggressive tactic.
Some companies have technology which can automatically call your number as frequently as every hour. This is a pressuring tactic which is not allowed.
You should record how frequent you receive calls and lodge a complaint with the Ombudsman. Another Illegal technique is for them to remain silent once you've answered the call.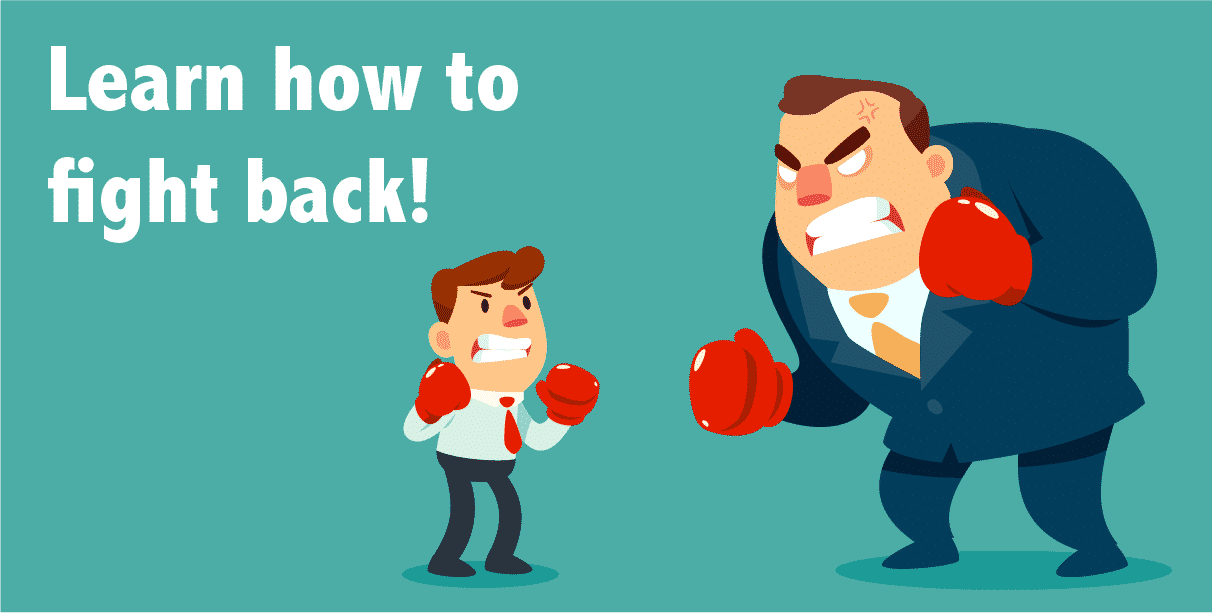 The Fake Friend Routine
Another routine used by companies like CRS is to call you with unfriendly sales people and then once in a while call you and be super friendly, helpful and caring.
The hope is that the new person will get you to pay, but if you decline, they can soon turn nasty as well.
This technique is designed to break you down gradually until you agree to pay. Aggressive calling and intimidation are against the law and you can make a complaint.
In case this happens, always take a name first before chatting so any complaints have more substance.
Disclosing Your CRS Debt to Others
It is against the law for CRS to disclose any details about your debt (or even that you have a debt) with anyone else. Not your family, friends and especially not your boss. They should not call you at work ever.

Yet, some try to embarrass you by doing this. These actions must be reported to the Ombudsman on 0800 023 4567. Have your CRS account details to hand when making a complaint.
Criminal Lies
If everything else fails some debt collectors feel they are immune from the law and will apply some very nasty forms of leverage.
They might pretend to be calling from the court, that they are a bailiff and will be visiting your home to remove your possessions, possibly even threatening you with criminal prosecution.
Never give them permission to visit you and if they do then never let them into your home and if you feel physically threatened then don't hesitate to call the police.
Stand Your Ground!
We understand that it is hard to put up with all these disgraceful tactics, which is why they work. But try to stand your ground, inform them you know your rights – and remember to send a prove the debt letter!
Can I Get Help Dealing with CRS?
There are two types of debt help available in England and Wales. You can get free debt advice from charities or you can pay for debt advice and debt solutions through debt management companies.
You might want to look up:
StepChange UK
Christians Against Poverty (CAP)
Citizens Advice
Credit Services Association
Any information you share is confidential.
UK Personal Debt 2021 Update:
Citizens Advice Bureaux in England and Wales dealt with 1,735 debt issues every day in the year to May 2021.

(Source: The Money Charity)
Can I Write Off My CRS Debt?
There is one way you can write off some of your CRS debt, as long as you can pay some of it off as well. For people with multiple creditors to pay back, an IVA might be the perfect debt solution.
It is a repayment agreement that lasts for so many years, and at the end of the agreement, the remaining debt is all wiped.
Find out if you qualify by answering these questions.
You Can Beat CRS Debt Collectors!
Despite the vulgar collection tactics in the debt industry, you can fight back armoured with your rights – and win.
But don't think refusing to pay is the solution. If you do owe money, paying it back on your terms with a payment plan or debt solution service is the best way to go.
Things can get better!
More About CRS
Are CRS Debt Collectors Legit?
Yes – CRS is based in Halifax and has been around for some time, gaining a wealth of knowledge in the area of debt collection.
They have worked with a number of clients and chased many more debtors. The company is licensed and monitored by the FCA, which makes them legit.
What Is the CRS Phone Number?
The CRS phone number is not provided on their site and they do not have a "contact us" section, but they do provide contact centre opening hours. We couldn't locate their registered number despite knowing they do have call centres.
The website asks you to use their online services as well. And they don't have an active social media presence.
It's like they are trying to hide and are reluctant to help.
Where is CRS Located?
The registered office for CRS is 3rd Floor West, Bowling Mill, Dean Clough, Halifax, HX3 5AX.
What Is the CRS Email Address?
They have no email address listed but they do have an online contact form. You could send them a letter at their registered address published at the start of this debt collector guide.
What does CRS Debt Collectors Do?
Much like many other debt collection agencies, CRS will contact their debtors via the phone, letters and emails. They will then exhaust their options until you are forced to pay, which could mean going to court.
What does the CRS Debt Collection Process look like?
We have already covered that the CRS homepage has a payment portal within which you can make payments. However, this isn't the only option that is open to you. You can also call and speak to them and make payments via their 24-hour payment phone line.
Summary
CRS is a standard debt collection agency, one that has everything that you would normally expect.
Of course, they feel that they offer a modern approach and are there to help. Unless you yourself are a debtor, you will never know if they actually meet up to these expectations.

However, looking at the reviews online for CRS, it seems that perhaps they are not as modern in their dealings as they believe.
FAQs
What is CRS?
CRS is a debt collection Agency based in the UK and registered with the FCA. They collect debts on behalf of other companies in which customers have not paid they debts with.
Who owns CRS UK?
CRS is a trading name of Credit Resource Solutions Limited, a private limited company owned by Andrew Calvert, Julie Calvert and Benjamin Calvert.
Are CRS financially regulated?
Credit Resource Solutions is regulated by the Financial Conduct Authority. The company registration number is 626796 and they are registered under the name of Caroline Burston in Halifax, West Yorkshire.
Do HMRC use CRS?
CRS should not be contacting you about money owed to HMRC because as of 2020, CRS is not one of the debt collection agencies listed on the HMRC website as one of the ones they use.
Does CRS UK buy debt?
CRS does not buy debts from other organisations. Their business is based on providing a debt collection agency service to clients to help those clients recover the money that they are owed.
Should I ignore CRS?
Ignoring CRS is not wise because they could take you to court and get a judge to make you pay.
Can CRS take me to court?
CRS can take you to court in order to claim the money owed. If you Yes, if you don't respond to their letters or arrange a payment plan, they can take you to court. You should try to avoid court action.
Can I ignore a CCJ?
You should not ignore a CCJ for any reasons. Ignoring a CCJ might mean bailiffs come to repossess items.
Can CRS get me arrested?
No, they do not have this power.
Are CRS the same as bailiffs?
No, CRS and bailiffs are not the same. But if you ignore a CCJ relating to the CRS debt, they could employ bailiffs to get their money.
How do I pay my CRS?
You can pay your CRS debt either online, over the phone or by cheque.
Will CRS stop chasing me?
CRS may stop chasing the money when the debt becomes
statute-barred
. They'll also stop chasing you if you agree to a repayment plan and stick to it (always check the fine print!).
When is a debt too old for CRS to chase?
The Limitations Act states that debts that are six years old are usually unable to be recovered. If your CRS debt is six years old, you might not have to pay anything back.
How do I contact CRS?
CRS has a live chat feature on its website. You can also contacted them CRS has a website with a live-chat service. You can also contact someone from the company using the contact form on their site.
How do I pay CRS?
CRS accepts online card payments. These are secured by Sage Pay.
Why is CRS contacting me?
CRS will contact you if they believe you owe one for their clients money. They'll continue to contact you until you have agreed to pay, so it's best not to ignore their letters as it could only get worse.
References
CONC 7.3 Treatment of customers in default or arrears (including repossessions): lenders, owners and debt collectors
CONC 7.9 Contact with customers
Are you struggling with debt?
Affordable repayments
Reduce pressure from people you owe
Stop interest and charges from soaring
Get started