Are you worried about paying a debt? It's not just you – every month, more than 170,000 people visit our website for advice on debt problems. Debt charities are places that can help with money worries.
In this article, we'll talk about:
What to do if you're worried about debt.
How to get free help from debt charities.
The best debt charities in the UK.
How debt charities can set up debt solutions.
The good and bad points of using a debt charity.
Our team knows that being in debt can be scary, as some of us have been in the same spot – we understand how it feels. That's why we want to help you find out more about debt charities and how they can help. So, if you're struggling with debt, keep reading; we're here to help you find a way out.
Let's get started.
What do I do if I have concerns about my debt and finances?
If you have concerns about your existing debts or your finances in general, it's worth getting debt advice. 
Before you source confidential advice, you can make your experience more valuable by working out your finances. Do this by creating a monthly budget that illustrates all of your regular expenses, debt payments and disposable monthly income. 
Don't worry, here's what to do!
There are several debt solutions in the UK, choosing the right one for you could write off some of your unaffordable debt, but the wrong one may be expensive and drawn out. 
Fill out the 5 step form to find out more.
Where can I get free debt advice?
You can get free debt advice from a UK debt charity or from Citizens Advice. 
Alternatively, you can get debt advice from a debt management company, which is a company that offers services to help you get out of debt. Sometimes debt management companies offer free debt advice. 
What are debt charities?
A debt charity is a registered UK charity that offers services explicitly to help people improve their finances and escape their debt problems. 
There are several UK-wide debt charities in operation offering a range of beneficial services, such as National Debtline or the Debt Advice Foundation. We'll reference more of the top debt charities later in this guide. 
Where to find charitable help
Find reputable debt charities by searching online. These charities have a huge internet presence with lots of online information and resources. If you prefer to speak to someone over the phone, you can find their contact information online too.
Can charities pay off debt?
Debt charities cannot pay off your debt for you, but they do offer debt solutions which can make your debt repayments affordable, based on your income and expenses.
By using a debt solution recommended by a debt charity, you might write off some or all of your debt! 
Are debt charities as good as debt management companies?
Yes, debt charities offer services just as good if not better than commercial debt management companies. 
Many people prefer to seek free debt advice from a charity because they know there isn't a commercial motivation behind the debt charity's advice, which might not always be the case when receiving (free) debt advice from commercial businesses like a debt management company. 
If you want to know more about debt management companies and how they could help you, head back to our debt info page and select our dedicated debt management company guide.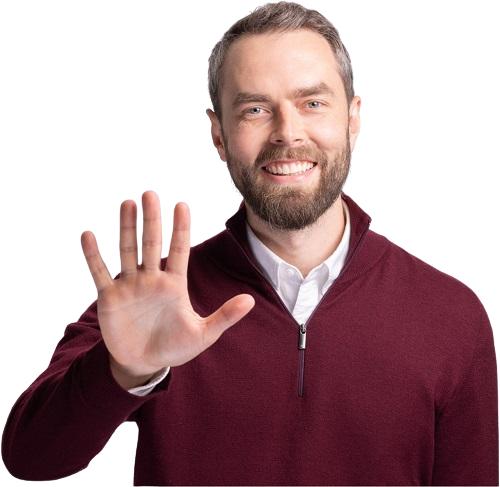 Could you write off some debt?
Affordable repayments
Reduce Pressure from people you owe
One simple monthly payment
Get started
How can debt charities help?
Debt charities can help UK residents by providing them with free personalised debt advice, which results in the recommendation of a debt mitigation strategy or a formal or informal debt solution. They can even help negotiate with your creditors and set up debt solutions.
We've explained more about each of these services below. 
Free debt advice
Debt charities offer personalised free debt advice services. These services are designed to work out the best course of action to help you get out of debt. Your communications with the debt charity will be 100% confidential and you won't be judged by any of the charity's staff. 
You can usually access free debt advice over the phone, by email, using web chat functions or in person when using a smaller local debt charity service. 
Recommend debt solutions
As we mentioned at the start of this post, it's best to work out your monthly budget before calling for tailored advice, as this can help the debt charity recommend the most suitable debt solutions from the get-go. 
Once the debt charity has all of the information about your finances and personal situation, they will be able to tell you which debt solutions you would qualify for and explain how they would work. You'll never be pressured into using a recommended solution. 
Set up debt solutions
The debt charity may recommend an informal debt solution, such as a Debt Management Plan. Informal debt solutions aren't legally binding and they can be set up by negotiating with creditors. Debt charities will usually negotiate with them on your behalf. Setting up these solutions is usually free. 
However, the best course of action could be a formal debt solution which is legally binding, such as IVAs or Debt Relief Orders. These can only be set up by certified professionals. The debt charity may help you set these solutions up for free, but they will then remain in charge of the debt solution for many months or years. 
You will usually have to pay ongoing fees to the debt charity for your formal debt solution. However, these fees are taken from your debt solution monthly payments rather than an additional fee. 
Who can use debt charities?
Anybody who wants information, debt support or needs help setting up a debt solution can use a debt charity. 
You can speak with debt charities to discuss all types of debt problems, from payday loans and rent arrears to council tax and much more. 
You don't have to be the debtor to speak with a charitable organisation and get information. You might want information to help a loved one overcome debt problems.  
What are the benefits of using a debt charity?
The benefits of using a debt charity are:
You receive free debt advice
You can create a clear pathway out of debt with a debt solution
You won't need to negotiate with creditors yourself
You can stop your debts from getting bigger
You receive emotional support that can improve your mental health
Are there any downsides to using a debt charity?
There aren't any disadvantages to using a debt charity, but there can be drawbacks to using some debt solutions they recommend. 
These disadvantages will be fully explained to you when recommended. The drawbacks don't outweigh the opportunity to get out of debt and start with a clean slate. 
The best debt charities in the UK
#1: StepChange 
StepChange debt charity is entirely funded through the government, UK banks and other donations. They claim to offer the most comprehensive free debt advice process on the charitable market – and they might not be wrong.
They use a three-step process to evaluate your situation and even help set up a debt solution with creditors:
They gather information on your finances to help create a workable monthly budget and identify what income is left to pay your debts.
They offer debt solution advice based on the information they have
They help agree on a debt solution with creditors (and they stick around for support if needed!
#2: National Debtline
National Debtline provide free debt advice online or over the phone. They do something similar to Step Change UK by working out your situation and providing possible solutions to consider. They also have a selection of online content that can be used to answer common debtor questions and worries.
One of the unique aspects of National Debtline is they run part of their charity to specifically help businesses that are struggling with debts. The only way they differ from Step Change UK is that they do not offer to arrange a debt solution directly with your creditors.
#3: Christians Against Poverty
Christians Against Poverty (CAP) is a debt charity that works with churches across the UK. As the name suggests, the charity is organised and run by Christians, but you don't have to be a Christian to ask for help or receive it.
Anyone of any faith or no faith at all can get in contact with a CAP worker and ask for help. Their work is somewhat similar to the work of National Debtline by offering free debt advice and guidance on what debt solutions could work for your specific circumstances.
Christians Against Poverty is a smaller UK debt charity in comparison to the others. But it is a testament to their work that they are still one of the biggest debt charity names in the UK.
#4: Money Advice Service
You may also hear of the Money Advice Service, which is a service set up by the government and acts as an introducer to the debt charities above. They also offer generic debt, pension and credit advice.
Is Citizens Advice a UK Debt Charity?
Citizens Advice is one of the best resources for people in debt. Contrary to what most people think, Citizens Advice is not a single charity but a collection of over 300 charities spread across the UK. 
As their name suggests, their charitable work revolves around supporting people who need help with advice. They offer advisory services relating to finances, but they also provide advice to do with other things such as the law, property, wills and more.
It would be fair to call Citizens Advice a debt charity in the UK, but unlike the aforementioned charities which solely focus on helping debtors, Citizens Advice help in other areas as well.
Are you struggling with unaffordable debt?
Affordable repayments
Reduce pressure from people you owe
Lower monthly repayments
Get started
Can StepChange help with debt?
Yes, StepChange is one of the most popular debt charities and can help people get out of debt with several debt solutions. 
StepChange operates in Scotland as well, so they can help Scottish debtors get out of debt with unique debt solutions only available north of Hadrian's Wall.