Halifax Mortgage for Debt Consolidation Reviews & Remortgage
Have you been looking at the Halifax mortgage for debt consolidation? If you have, you need to read our review first and get your FAQs answered.
The Halifax mortgage for debt consolidation could be the best way to reduce your debt repayments and improve your finances.
Learn the details, right here!
What Is Debt Consolidation?
Debt consolidation is an early debt mitigation strategy that is suitable to lots of people. It works by taking out a new loan or credit card to pay off all or most of your other debts. Hence, you consolidate your debts into one bigger debt.
But why bother doing this? Aside from neatly packaging your debt into one place, when done right, it can have financial benefits.
The new credit you take out should have a lower rate of interest than the combined interest on the debts you aim to pay off.
This will make monthly repayments cheaper (you might pay more over the long term!). When you use consolidation loans and credit cards, these often come with repayment holidays or 0% interest for so many months.
If they do, they give you an added breather and an opportunity to get back on top of your debt.
Don't worry, here's what to do!
There are several debt solutions in the UK that can be used to improve your finances. Choosing the right way to tackle your debt could save you time and money, but the wrong one could cause even more harm.
It's always best to find out about all your options from a professional before you take action.

Fill out the 5 step form to get started.
What Does Remortgaging Have to Do with Debt Consolidation?
So, where does remortgaging come into debt consolidation? It is true that most debt consolidation is done with unsecured personal loans and balance transfer credit cards. But you can consolidate debts with secured loans, namely mortgages.
By remortgaging a property, you may be able to free up a tidy sum of money that can be used to pay off your debts. This means you will be consolidating your debts into your new mortgage arrangement.
And one option is the Halifax mortgage for debt consolidation…
What Is the Halifax Mortgage for Debt Consolidation?
Halifax offer remortgaging packages to suit different people and needs. They do allow remortgaging to assist in debt consolidation.
The type of deal you receive will depend on personal circumstances, your debts and the value of the property you want to remortgage.
Is the Halifax Mortgage for Debt Consolidation a Good Deal?
There is no way to say how good a deal you can get with Halifax because what you are offered is typically personalised. Their fixed rate deals are currently 2%, which is somewhat lower than the 2.33% market average.
However, Which.co.uk conducted extensive research on Halifax mortgages. Most Halifax mortgage customers found the process to be smooth, transparent and they were happy with the overall service.
But the area they scored Halifax lowest in was their value for money.
This is not that surprising as there are even better rates available from other renowned banks.
At the time of writing, Lloyds Bank and Santander both have some exceptional mortgage deals and rank top of the USwitch ratings – much better than Halifax. Yet, these deals will also be subject to your circumstances.
Halifax Mortgage for Debt Consolidation – Your FAQs Answered!
Below we have rounded up some of the most common questions asked about debt consolidation mortgages from Halifax:
What Type of Mortgages Do Halifax Offer?
They may have offered more mortgages in the past, but since COVID-19, Halifax and many other banks have reduced their offerings. Right now, you can only get fixed rate mortgages with a fixed interest period between 1 and 10 years.
How Much Can I Get?
The amount you can get from Halifax through remortgaging depends on multiple factors, not limited to how much you currently owe, the property and your credit report.
You might be able to borrow more than you already owe, but you won't be able to borrow more than the property's current valuation.
What Is the Minimum House Value?
Halifax will protect themselves by only lending on properties with a value of £40,000 or more. If your property is not worth £40,000, you won't be able to use a Halifax mortgage for debt consolidation.
How Can I Apply for a Halifax Mortgage?
You can apply over the phone or in branch and receive the assistance of a Halifax mortgage advisor. You can also apply on the Halifax website, but take note, if you do this then you won't receive insight and advice from a Halifax professional.
Will I Receive an AIP?
When remortgaging, Halifax don't typically provide an Agreement in Principle (AIP), also known as a Mortgage Promise. But if you want one, you can request Halifax to provide one. This will also mean having a credit check completed on the remortgaging applicants at this stage.
How Long Does a Halifax Debt Consolidation Mortgage Take?
The typical timeframe to get your remortgage deal with Halifax is one to two months. However, this is a guideline only and it can take longer if there are problems during the application or unforeseen circumstances.
Can I Take My Debt Consolidation Mortgage Elsewhere?
Some of the Halifax mortgages are portable, which essentially means you can move the same mortgage to a different property. This is good to know if you plan on moving. But always check to see if the mortgage you apply for is portable.
Feeling like Chandler?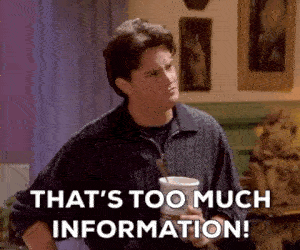 Is all this information starting to feel overwhelming? Don't panic! There's plenty of help available. You can get started below.
Before You Apply for a Halifax Mortgage!
Remortgaging with debt is not always easy because the application depends on your debt to credit ratio. You should seek the advice of a mortgage advisor who specialised in remortgaging for debt consolidation first. This will ensure you that this is a good debt solution for you. You may benefit from other debt solutions.
Also don't forget to check your credit file for mistakes that could cause an unforeseen ejection. Use a Credit Agency's free trial to do this – and don't forget to cancel.
Discover More Debt Consolidation Content at MoneyNerd!
For more information on debt consolidation and how it works, make sure to visit MoneyNerd again soon.
*Note: This is a real life example based on a customers' savings data in October 2020.