How long can a debt be chased UK? 2022
For free and impartial money advice and guidance, visit MoneyHelper, to help you make the most of your money.
A creditor has up to 6 years to chase you for a debt. This is in accordance with the Limitations Act 1980. However, in certain circumstances, the creditors can chase the debt for longer. It's important to know if your debt is statute-barred and what that means.
In this article you can learn more about statute-barred debts and debts that are older than 6 years Additionally, I'll show you how to work out if a debt is statute-barred and what that means to you.
Do I Have to Pay a Debt Older than 6 Years?
There's a chance you won't have to pay a debt if it is older than 6 years old. This does depend on a few factors. Debts older than 6 years can become statute-barred. The Limitation Act 1980, or the Statute of Limitations, decided on the length of time that creditors can chase a debt. Not all debts will fall under statute-barred territory.
The payment of debt older than 6 years is necessary if you've had a CCJ issued against you during the limitations period. The limitation period is how long the creditors must take court action against you. This will depend on the type of debt it is (unsecured/secured) and to who you owe the money.
When Does the Statute-Barred Limitation Period Start From?
The date the limitation period begins can be the most recent date from any of the following
When you or a third party acknowledged that you owe the debt. Make sure you state that you don't own the debt during all communication, be it a letter, email, or phone. Keep a copy or record of all communication you make as you might need it to use as evidence to support your claim.
From the date of your last payment made towards the debt. The payment counts if it was made on your behalf by a third party, such as a debt management service.
A defaulting term date or time when the creditor could have started legal action against you but failed to do so. This information is found in the terms and conditions of the loan but not always. If the creditor began court action at the time the debt cannot become statute-barred.
Don't worry, here's what to do!
There are several debt solutions in the UK that can be used to improve your finances. Choosing the right way to tackle your debt could save you time and money, but the wrong one could cause even more harm.
It's always best to find out about all your options from a professional before you take action.

Fill out the 5 step form to get started.
Check if You Have to Pay a Debt
The first step is to decipher if you must pay the debt and if it's now statute-barred. Begin by looking at the debt and calculate how long has passed since you last made a payment on it. You must also check to see if it has been six years since you last contacted the creditor.
You may not have to pay the debt you owe in other circumstances too, including:
If you felt pressured into signing the agreement by the creditor
If the creditor didn't make the terms of the agreement, clear at the time of signing
The creditor failed to check that you could afford the repayments at the time of signing
The debt isn't yours
Debts You Don't Have to Pay After 6 Years
There are several types of unsecured debts that can't be enforced after 6 years have passed. These unsecured debts include:
Credit cards
Catalogue repayments
Payday loans
Personal loans
Overdrafts
Remember, you must not have made a payment or acknowledged the debt for 6 years. These debts will also need to be paid if they have a CCJ issued against you within the limitations period.
Can A Debt Be Enforced after 6 Years Have Passed?
Secured loans such as mortgages have an extended time limit. These secured debts can be chased for up to 12 years. Additionally, there are different debts that can be chased indefinitely. These debts include money owed to HM Revenue and Customs, such as income tax, VAT, and capital gains tax. You also must pay money owed to the Department of Work and Pensions for benefit overpayments.
Feeling like Chandler?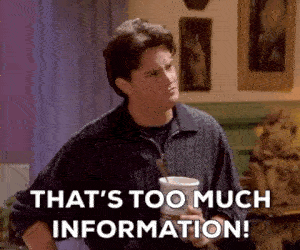 Is all this information starting to feel overwhelming? Don't panic! There's plenty of help available. You can get started below.
Will My Old Debt Be Written Off?
Having a debt older than 6 years that is statute-barred doesn't mean the debt is written off. The debt won't simply disappear. It will still show up on your credit file, which can have some serious implications when seeking credit. Furthermore, the creditors can continue to ask you to repay the debt. What they can't do is legally enforce the repayment of the debt.
How to Check if a Debt is Statute Barred
Check all correspondence relating to the debt. This will help you to establish if your debt is now statute-barred. It must fall into the following criteria
The creditor has not issued a CCJ against you for the debt in question
You have not acknowledged the debt in writing for at least 6 years
You haven't made any payments towards the debt in 6 years
What to Do When Chased for a Statute Barred Debt
[https://nationaldebtline.org/fact-sheet-library/statute-barred-debts-ew/]
Many creditors will continue to chase a debt that is statute-barred. If you want to check debt to see if it is no longer enforceable there are steps you can take.
Check your credit file
Inform your creditor that the debt is statute-barred and enforcement is no longer an option
You can avoid getting a CCJ if your creditors take you to court and can prove the debt is statute-barred. It's also possible to stop the debt collectors from harassing you. You can achieve this by reporting them to the Financial Conduct Authority or even taking them to court. Remember to keep proof of postage and a copy of any communication you make with the creditor and only write to them if you're certain the debt is statute-barred.
Get Help with Your Debt
You don't have to panic or deal with debts alone. There are debt advisors that will help you. If you're dealing with debt collectors, want to establish if a debt is statute-barred, or simply wish to avoid debt building up, contact one of the debt advisors below.
Are you struggling with debt?
Affordable repayments
Reduce pressure from people you owe
Stop interest and charges from soaring
Get started