How Long does it take to Set Up a Debt Management Plan?
For free and impartial money advice and guidance, visit MoneyHelper, to help you make the most of your money.
How long does it take to set up a Debt Management Plan? Uncover the average time it takes to set up a DMP in the UK and what can slow down the process here. If you are considering a DMP or have already applied, you should read on to discover how long you could be waiting.
Don't worry, here's what to do!
There are several debt solutions in the UK that can be used to improve your finances. Choosing the right way to tackle your debt could save you time and money, but the wrong one could cause even more harm.
It's always best to find out about all your options from a professional before you take action.

Fill out the 5 step form to get started.
Debt Management Plans explained
Debtors can use a Debt Management Plan (DMP) when they are struggling to repay multiple non-priority debts and are falling into arrears. The DMP is an agreement with multiple (preferably all) creditors to make a single monthly payment which is then fairly split between them based on how much they are owed.
The idea is that the single repayment will be determined by what you can reasonably afford. This is to make your debt repayment journey more affordable and prevent you from significant financial hardship. Some lenders will offer to freeze the interest during a DMP.
How do I set up a DMP?
The two most common ways of setting up a Debt Management Plan is by using a DMP provider, also known as debt management companies, or using an applicable UK debt charity.
The company or charity will provide initial advice to assess your suitability for a DMP and explore alternative debt solutions that you may be better suited for. If it is decided that a DMP is right for you, they will negotiate the DMP directly with your creditors so you don't have to do anything else – aside from providing information when requested.
Are you struggling with debt?
Affordable repayments
Reduce pressure from people you owe
Stop interest and charges from soaring
Get started
How long does it take to set up a Debt Management Plan?
On average, it takes just a few weeks to set up a Debt Management Plan once you have supplied all the information required by your DMP provider.
The exact amount of time it takes varies because each situation is different. The negotiating period may last longer than usual if the debtor has more creditors than usual, or if one or more creditors negotiates slowly or is reluctant to accept at first.
Do you have to pay for a Debt Management Plan?
Debt management companies charge a fee to set up your DMP by negotiating with your creditors, and they often charge an ongoing service fee which is taken from your monthly payment. Most of them do not charge for the initial consultation and personal assessment.
However, you can get a free Debt Management Plan from some UK debt charities. These charities will not charge you for the initial assessment or to arrange your DMP with creditors.
Can you arrange a DMP yourself?
You can arrange a DMP directly with creditors yourself to save on debt management company fees. Setting up a DMP yourself is not as common now that UK charities are offering to help for free.
Trying to organise it yourself may not be as beneficial, as an experienced negotiator may secure a better deal with creditors – but this is never guaranteed.
Feeling like Chandler?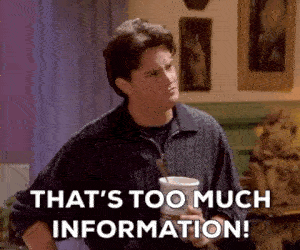 Is all this information starting to feel overwhelming? Don't panic! There's plenty of help available. You can get started below.
Can you be refused a Debt Management Plan?
You can be refused a Debt Management Plan if the creditor does not want to agree to the plan. They are not obligated to agree and may look to chase the debt using other means, such as a County Court Judgment and possibly enforcement action using bailiffs.
Creditors are more willing to accept a DMP offer if you are shown to be doing your best to repay given your financial circumstances.
How long does a Debt Management Plan last for?
Debt Management Plans can last many years and even over a decade, as required for you to pay back all of the debt owed to creditors. If your debt will not be repaid within a couple of years using a DMP, you may want to consider other debt solutions which may be more advantageous, such as an Individual Voluntary Arrangement (IVA) or even bankruptcy.
This is best discussed with a professional debt adviser, such as an adviser working for a debt charity.
Debt Management Plan timeframe summary
The time taken to set up a Debt Management Plan varies between different debtors, but on average it takes 2-3 weeks to set up the DMP once you have given your DMP provider all the information they need.
Thanks for reading our guide and for more answers to common DMP questions come back to MoneyNerd again soon. We have lots more to tell you about debt solutions in the UK!
Are you struggling with debt?
Affordable repayments
Reduce pressure from people you owe
Stop interest and charges from soaring
Get started