HSBC Debt Collection Agency – Do You Need to Pay? 2022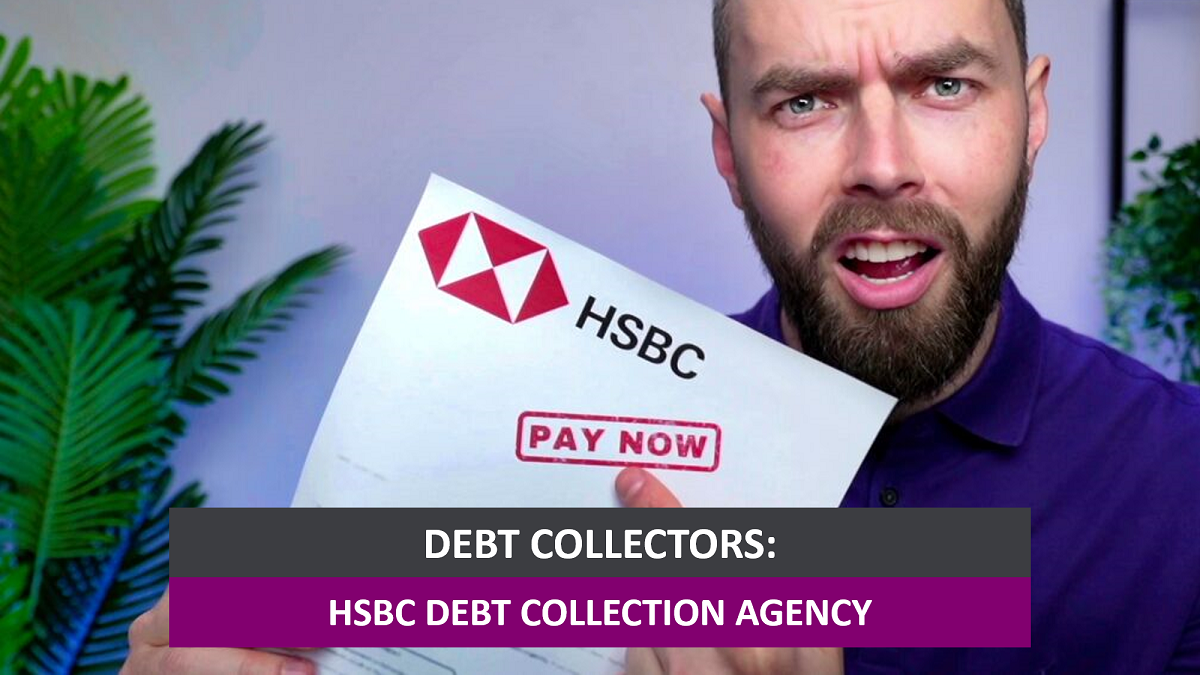 For free and impartial money advice and guidance, visit MoneyHelper, to help you make the most of your money.
Debts and debt collectors are very much a part of our modern life nowadays. Nearly all of us have an account or have to make monthly payments to some company or other. Sometimes, though, we might forget about these payments. When this happens, the company we owe that money too might chase us to get us to settle the debt we now owe.
This can always be a stressful situation to find yourself in, but with a bit of forward planning, and a cool head, you can beat the debt collectors at their own game. We take a look at HSBC Debt and offer up a solution in dealing with them, as well as answer some FAQs.
It's not your fault. Complaints to the Financial Ombudsman have risen this year from 830 to 2,006, so it's safe to say that you're not alone.
Deal with your debt today and feel amazing tomorrow.
Beating Debt Collectors
There are several ways to deal with HSBC debt collectors and improve your finances.
Choosing the right way to tackle your debt could save you time and money, but the wrong one could cause even more harm.
It's always best to find out about all your options from a professional before you take action.
Fill out the 5 step form to get started.
HSBC Debt – the basics
If HSBC Debt has got in touch, you may be a little confused and worried. Why are they getting in touch? Who are they? What steps to take next? We answer those questions, and give you some options when it comes to handling the matter.
Who they are
HSBC is one of the biggest banks in the UK – and one of the 'Big Four' major clearing banks in the UK. They have over 1800 physical sites in the UK, and 8 million customers to whom they provide services. Globally, however, they provide banking services to over 40 million customers. So not only in the UK are they a major company, but also across the globe.
On HSBC's Companies House page, you can see that they have the company number of 00014259, and that their registered office address is 8 Canada Square, London, E14 5HQ. This information means that they are a legitimate company, so you should treat their correspondence seriously.
Are you struggling with debt?
Affordable repayments
Reduce pressure from people you owe
Stop interest and charges from soaring
Get started
Why they're getting in touch
HSBC Debt could be getting in touch for a variety of reasons. First and foremost, you would have to have an account or some sort of banking arrangement set up with HSBC.
If you do not have, or have ever had, any dealings with HSBC, then you should get in touch with them as soon as you can with regards to HSBC debt, as it is highly unlikely the debt will be yours. It is, however, quite rare for them to contact you in error.
If you do have, or have had in the past, an account with HSBC, then it is likely that the debt is indeed yours. Make sure you read the letter that HSBC Debt sends you very carefully in order to find out what the debt is in regard of.
It could be with regards to anything – from a missed payment towards your credit card through to a utility bill taking your account over your overdraft limit. HSBC Debt will specify why they are getting in touch though.
Feeling like Chandler?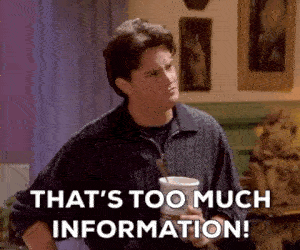 Is all this information starting to feel overwhelming? Don't panic! There's plenty of help available. You can get started below.
HSBC Debt – next steps
Now we have the basics about HSBC Debt and why they might be getting in touch, we go into the next steps in dealing with them. You may even be able to beat the debt collectors at their own game.
Collecting information
To make sure that the amounts and the numbers line up, you'll want to have a look for any previous correspondence you might have received from HSBC Debt.
These will have the details of any previous occasions HSBC Debt tried to reach out to you, and you may well have accidentally let these slip through the cracks.
Compare the amounts on each letter. If the amount on the most recent letter from HSBC Debt is different, you may not have to pay them.
Don't ignore them
You may think that if you ignore HSBC Debt, they will simply leave you alone. This is never the case when it comes to debt collectors and debt collection agencies. They are notorious for their persistence, and they'll keep on sending letters and calling your home until they get a reply from you.
If you continue to ignore them, then HSBC Debt may take further action. They could either escalate the matter to a private debt collection agency, who will continue with the strongly-worded letters and calls to your home or they will issue a County Court Judgement against you.
HSBC Debt could also contact some bailiffs to come to your home and recover goods to cover the value of the debt. So it's important to reach out to them as soon as you can.
Proving the debt
If you are still uncertain as to whether you owe the debt, you can request them to prove the debt to you. This requires you to send them a 'Prove the Debt' letter, which they are then obliged to respond to, with all the details of the debt they say you owe. If they can't prove it, then you won't have to pay HSBC Debt anything.
Follow my 'prove it' guide with letter templates and get them to prove that you owe the money.
FAQs
That should bring you up to speed with HSBC Debt, and how to deal with them. Below, we will answer some of the more commonly asked questions about HSBC Debt, and debt collectors in general.
Should I pay HSBC Debt?
Yes. If you have the funds, and you are certain that the debt is yours, you should
pay them
. Not only will this stop them from sending any further letters to you, or making any more calls to your home, if you pay HSBC Debt sooner rather than later, you sometimes can have money taken off your bill.
What happens if I can't pay them?
Sometimes your circumstances might change, and you may fall behind on your repayments. If this happens, make sure you get in touch with HSBC Debt. They may agree to a repayment scheme, where you pay off the debt in monthly instalments. If you are continuing to
struggle
, there are services and charities out there that can help you. These include:
Can I complain about HSBC Debt?
Yes. If you believe that they have behaved in an unprofessional manner, you can make a
complaint
about them. Start off by emailing them directly, and if they don't respond, you can escalate the complaint to the
Financial Ombudsman Service
.
Are you struggling with debt?
Affordable repayments
Reduce pressure from people you owe
Stop interest and charges from soaring
Get started