Jacobs Enforcement Agents Debt – Should You Pay? 2022
For free and impartial money advice and guidance, visit MoneyHelper, to help you make the most of your money.
Are Jacobs Enforcement Agency Bailiffs hassling you to pay back an outstanding debt? Are you not sure if you even owe the debt? Are they saying they may take you to court? If so, this article might help you find the answer to these questions!
It's not your fault. Complaints to the Financial Ombudsman have risen this year from 830 to 2,006, so it's safe to say that you're not alone.
Deal with your debt today and feel amazing tomorrow.
Don't worry, here's what to do!
You could get rid of Jacobs Bailiffs by writing off some of your debt.
There's several debt solutions in the UK, choosing the right one can take years off your debt, but the wrong one can be expensive and drawn-out.
Fill out the 5 step form to get started.
Who are Jacobs Bailiffs Debt Collectors?
Jacobs specialises in data recovery, specifically corporate debt. The company is based in the UK and has more than 57 years of experience. Jacobs also provides additional services such as counsel tax and commercial rent areas recovery.
Why are Jacobs Enforcement Agents contacting you?
Debt collectors like Jacobs Enforcement Agents are unfortunately, not particularly unusual, and they may seem relentless in their pursuit to get you to pay up! This is down to the fact that they buy the debt from the original creditor, sometimes for as little as 20% of the face value, and they need to make this money back. Unless you make payments, they will have lost money, so they are on a mission to get you to pay up!
The contact from debt collectors can almost cross the line to harassment, and if this is the case, you can report them and get help with dealing with their tactics.
Are you struggling with debt?
Affordable repayments
Reduce pressure from people you owe
Stop interest and charges from soaring
Get started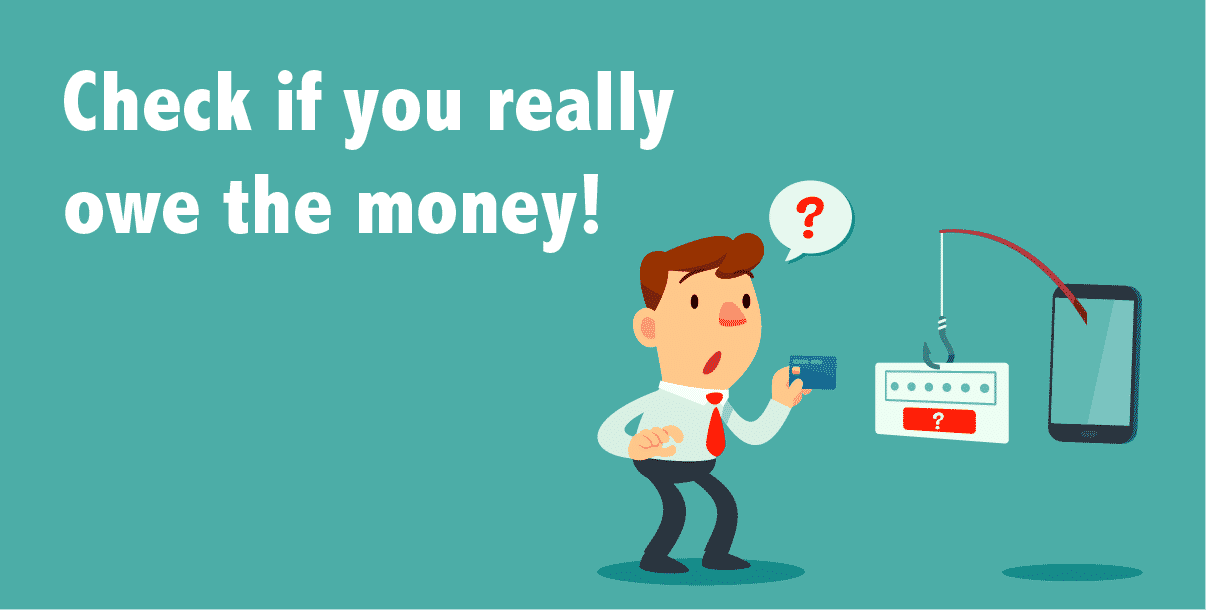 Find out if the debt is yours
The first thing you want to understand is whether this debt is yours. If it's not, you should not make any attempts to pay it. The best way to get confirmation, and peace of mind, is by asking Jacobs Bailiffs Debt Collectors for a copy of the credit agreement. They should be able to provide this without any issues.
Feeling like Chandler?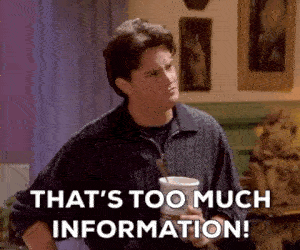 Is all this information starting to feel overwhelming? Don't panic! There's plenty of help available. You can get started below.
What if you can't pay?
This most common dilemma for debtors is not being able to make the payment to Jacobs Bailiffs Debt Collectors. They are contacting you relentless, but what if you need to tell them you can't pay? If this is the case, just ask them to set up a repayment plan and make monthly payments at an amount you can afford, until the debt is cleared.
They are making my life a misery!
If this is how you are currently feeling about debt collectors, you are not alone! Especially if they are using underhand tactics, it is only natural to feel this way.
The constant emails, phone calls etc from Jacobs Bailiffs Debt Collectors is likely to be driving you to despair, but you should know that the law is there to protect debtors, and there is specific legislation that debt companies must follow, otherwise they could find themselves in trouble!
Jacobs Bailiffs Debt Collectors and what the law states
The Office for Fair Trading (OFT, 2012) have guidelines which Jacobs Bailiffs Debt Collectors and other debt collection agencies should adhere to. These include:
Treating debtors fairly and proportionately.
Ensuring information is always clear and transparent.
Understand the circumstances of debtors, and show empathy towards them.
Debt collectors like Jacobs Bailiffs Debt Collectors do not always follow the correct guidelines and legislation, and if they are not adhering to this, you can contact the OFT who may, in worst case scenario, remove their license.
We have made it easier to make a complaint about Jacobs Bailiffs Debt Collectors. You can do it here using this online complaint form.
How to deal with Jacobs Bailiffs Debt Collectors
When dealing with debt collectors, it is important to keep a cool head, even if you don't particularly like the way they are behaving. These are some ways to deal with debt collectors.
Explain your situation
Jacobs Bailiffs Debt Collectors agents will probably try to talk you into making payments, which you may not be able to afford. It is important that you stick to your guns, and don't end up leaving yourself without any money. If they try to threaten you, you should not listen as the threats are usually empty. Make sure you explain what your finances are looking like and when/if you will be able to make payments.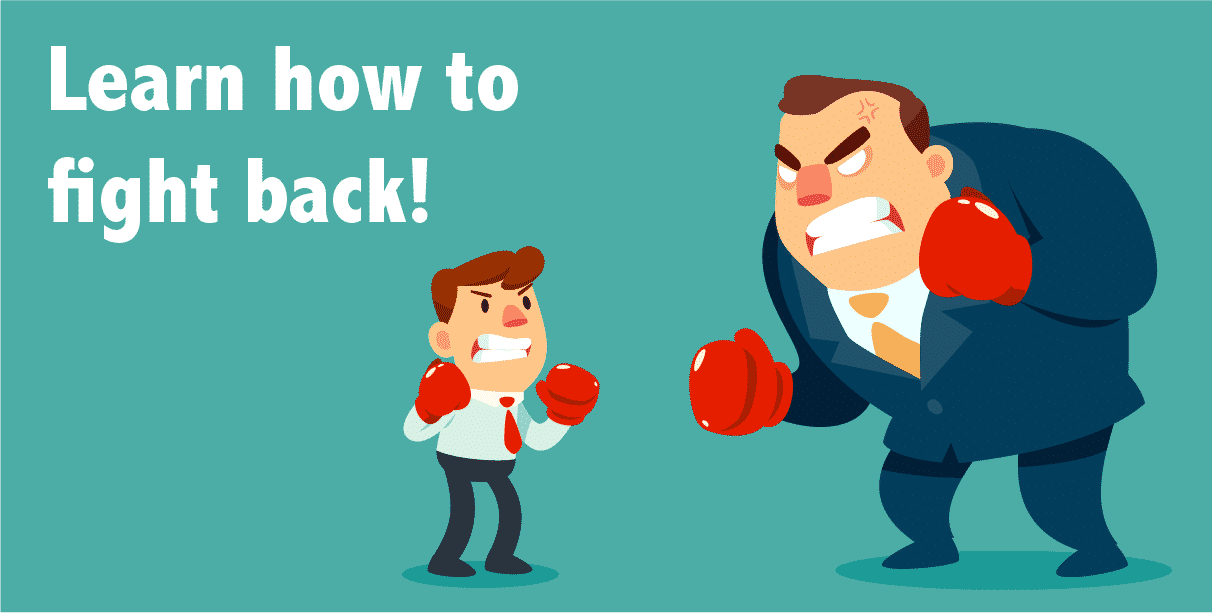 Devise a suitable plan
Obviously the best course of action is to pay the full debt off to get Jacobs Bailiffs Debt Collectors off your back, but that isn't always feasible. If you can't pay it back, the next step is a partial payment, and following this, you can set up a repayment plan, where you pay a certain amount each month until the debt is fully paid off.
If you are struggling to consistently afford monthly payments, you may want to consider a more formal debt solution.
The right solution could take years off your debt repayments but the wrong one could have your situation become worse.
Fill out the 5 step form to get started.
What is abusive behaviour?
The debt collectors don't need to be cursing and swearing at you for it be seen as abuse, they may just keep calling you on a loop or fail to listen when you say that you can't afford to pay. This could still be seen as harassment, and you may be entitled to make a complaint.
Do not let debt collectors speak to you in a derogatory manner or try to make you feel like you need to pay when you can't afford it. Behaviour of this sort is a clear breach of the OFT guidelines. If in doubt, tell them that you will report them to the Financial Ombudsman.
The Financial Ombudsman is available to speak to on 0800 023 4567 or 0300 123 9123
Can they discuss your debt with others?
The long and short of it is no, they can't speak to other people about your debt. If they do this, they are breaching both OFT guidelines, and other privacy laws.
If you are aware of this behaviour, and wish to report them, you can do this via the Financial Ombudsman on 0800 023 4567 or 0300 123 9123
The right to enter your property
The bottom line is that no one is allowed to enter your property without permission, unless it's the police. Debt collectors can certainly not 'visit' your property and take your assets, or discuss your debts in person, and you should not allow them to do this. If they threaten this behaviour and you are feeling worried or scared, you should contact the police straight away to deal with it for you.
Standing up to debt collectors
If you are being contacted by debt collectors like Jacobs Bailiffs Debt Collectors, it is understandable that you may be feeling under attack and not really sure what to do next or where to turn. The good thing is that there is a lot of support available to deal with these cases, and the great part is that much of this is free! You should stand up to debt collectors, and take whatever action is necessary to get them off your back.
The UK has several debt solutions which take more serious action in getting Jacobs bailiffs off your back and might allow you to write off some of your debt.
It is important that you don't make the wrong choice as it may make your situation even harder.
Fill out the 5 step form to get started.
Getting out of debt
When you are looking to get out of debt, you may not know who can help, and there are various options, including commercial debt management and not-for-profit, who offer a free service. These are some of the options:
Citizens Advice Bureau (CAB) – this is an organisation who provide free debt advice, help and support.
Christians Against Poverty (CAP) – offer free help and advice on getting out of debt.
StepChange provides free online debt advice – help people take charge of their debt.
What an IVA can do
If you can't afford to pay your debt, you can enter into an Individual Voluntary Arrangement (IVA). With this agreement, your debt is consolidated and you make one affordable monthly payment and you don't need to pay the rest off. This is a good way to clear your debt, especially for those who are in a dire situation. Remember though, you may find it difficult to get credit in the future if you go down this route.
Here is some more information if you are looking for a local licenced IVA insolvency practitioner here.
You may also want to consider a Debt Relief Order (DRO), but this is only relevant for those who have less than £75 per month, after bills and other expenses are taken care of.
You can find a list of authorised debt advisors here.
Finally
If you feel that debt collectors are causing you any distress or they are threatening you in an way, you should make a complaint to the Financial Ombudsman and in some cases, they may lose their licence.
FAQs
Who owns Jacobs?
Jacobs is the UK's largest independently owned enforcement agency. It is owned by Paula Jacobs and Simon Jacobs.
Are Jacobs financially regulated?
Jacobs is not authorised or regulated by the Financial Conduct Authority.
Do HMRC use Jacobs?
Jacobs collects money for some government departments but does not collect money on behalf of HMRC.
Does Jacobs buy debt?
Jacobs does not buy debts. The money it collects is owed to the business or organisation that it is collecting the money on behalf of.
What happens if you don't respond to debt collectors?
If you
fail to respond
to debt collectors when they contact you, they could end up sending doorstep collectors to your home. This is the last thing you want, as they could get a County Court Judgement against you, and this may end up on your credit report.
Will Jacobs be able to take you to court?
Jacobs have the right to take you to court if you owe them money. If they do this, you will receive a CCJ letter explaining everything, and you should make sure you respond to this immediately..
Will you be sent to jail for debt collections?
You shouldn't worry about going to jail, you will not be sent to jail for money you owe to the debt collectors.
What if I don't respond to the CCJ?
If you fail to respond to the CCJ you will not end up in prison. You could, however, end up with bailiffs being sent to your door to try and collect the debt payment.
Do Jacobs have the power to issue a warrant?
Jacobs to do have the power to issue you with a warrant for your arrest, and they can't get you sent to prison for debt. The most they will be able to do is request a CCJ. This could result in bailiffs being sent to your property in order to take items to cover the debt.
Do Jacobs have the same rights as bailiffs?
Jacobs do not have the same rights as bailiffs, as they are debt collectors. However, if deemed appropriate, they may end up getting bailiffs out to your property, but this would never happen without plenty of warning, and only if you continue to ignore letters.
Can Jacobs visit your property?
Jacobs could realistically send agents to your home, although this is not the norm, as they don't have any legal powers with regards to entering your property. You can ask them to leave, and they can't do anything about it. They may get bailiffs sent to your property though.
Are Jacobs allowed to force entry?
Jacobs do not have any legal powers to force entry into your property. If you receive a CCJ from them though, you could potentially end up with bailiffs being sent to your home.
Why won't Jacobs stop contacting?
Quite simply, Jacobs want their money! They will keep contacting you relentlessly until you pay the debt or you make arrangements to pay it. In legal terms, this could go on for 6 years.
Can a debt become too old to collect?
Yes, a debt can become too old to collect. The Limitation Act 1980 states that debt collectors are permitted to try and obtain the debt for up to 6 years. The 6 years applies from the time that you made your last payment or at least acknowledged you have the debt.
What is the longest time you can legally be chased for the money?
The Limitation Act 1980 states that the debt collectors has a legal right to contact you for up to 6 years about the debt, from the last time you discussed the debt or the last payment you made. If you have a CCJ raised by the debt collectors, this term does not apply, and they can chase you for as long as they wish.
Will my debt ever be written off?
Debts collectors may have to write the debt off after 6 years, if there has been no CCJ against you. The other option is if you enter into an IVA, you may be able to write off some of the debt.
How can I get in touch with Jacobs?
Jacobs are available to speak to by phone or email. You can also use the live chat available on their website. The other option you have is to send them a letter or visit them at their office based in Birkenhead.
How can I pay Jacobs?
Jacobs allow card payments either online or over the phone, or you can pay by recurrent card payments. Internet banking or standing order payments are available, or you can pay by posting a cheque, postal order or bank draft. You can also pay via a payment card at Payzone retailers or at a Post Office.
Are you struggling with debt?
Affordable repayments
Reduce pressure from people you owe
Stop interest and charges from soaring
Get started
References
Schedule 12, Tribunals, Courts and Enforcements Act, 2007
Part 1, Regulation 10, Certification of enforcement agents, 2014.